Arper contributes to the restoration of the Bailo Museum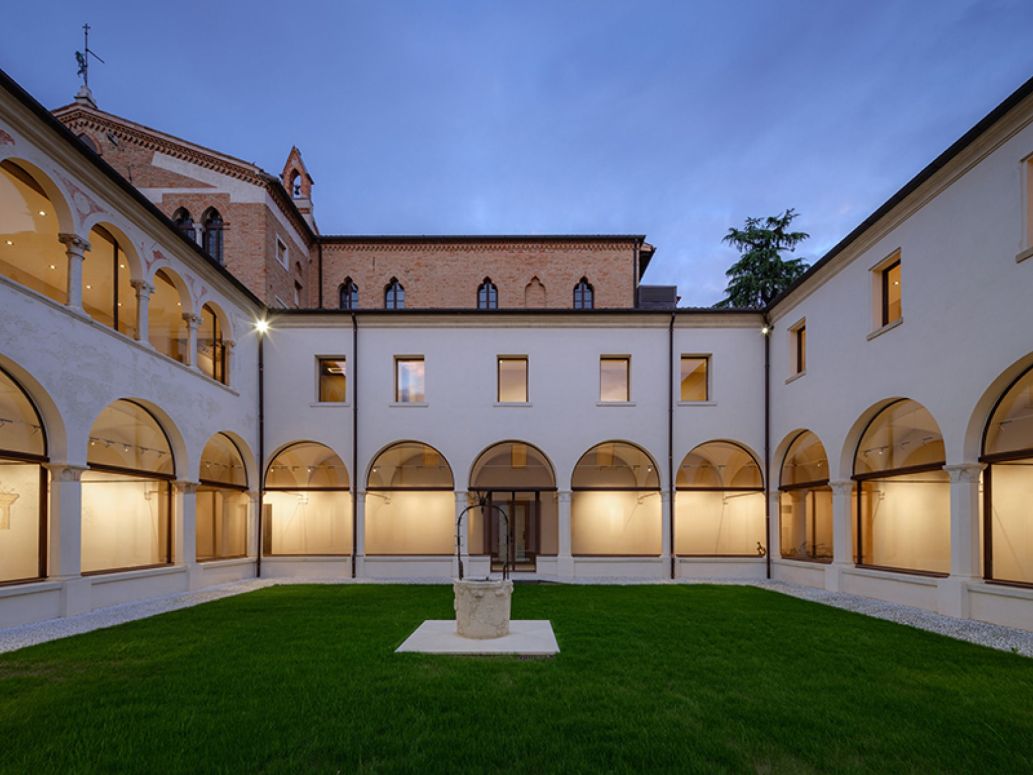 Arper has confirmed its commitment to culture and to the local area with a concrete contribution to the completion of the restoration project of the Museo Civico Luigi Bailo in Treviso.
The project – carried out by Studiomas architetti with the collaboration of Venice Plan Ingegneria and Studio Cassutti for the systems – has made it possible to recover a substantial part of the architectural complex and to double the Museum's exhibition area, fully restoring to the city of Treviso an artistic jewel that had been in disuse for many decades.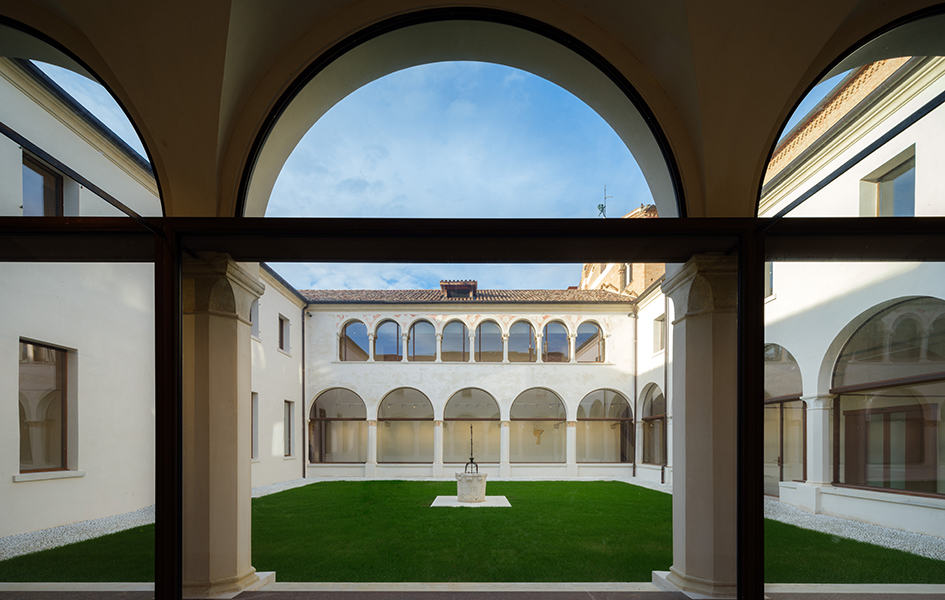 The restoration work – which began in 2018 and ended with the recent opening of the exhibition dedicated to Antonio Canova – particularly concerned the north cloister of the 16th-century convent, where the original decorative features were also discovered and restored.
"We had some historical photographs of the interiors and knew that they had been decorated 'in period style' under Abbot Bailo, the founder of the city's civic museums in 1888, sometimes integrating ancient elements saved from demolition in the late-19th century. Unfortunately, nothing had been found in stratigraphic tests and previous interventions.
It was therefore a great surprise to discover, under the plasterwork, a long frieze composed of detached parts from the decoration of a 17th-century suburban villa, which we immediately restored, bringing it back to life," explains architect Marco Rapposelli of Studiomas Architetti.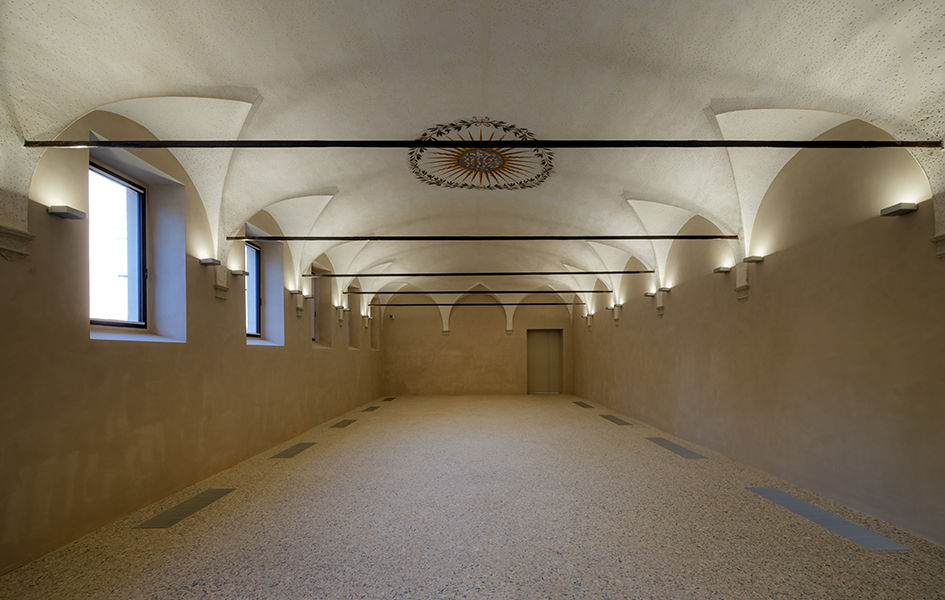 In line with the highest environmental requirements for museum spaces, the building's structures were consolidated, its seismic behaviour was improved, and the energy requalification of the entire monumental complex was completed, with the installation of new air-conditioning systems powered by geothermal sources.
The building's finishing works, made of natural or recycled materials, are the result of the union between the craftsmanship offered by the area and the most efficient production technologies.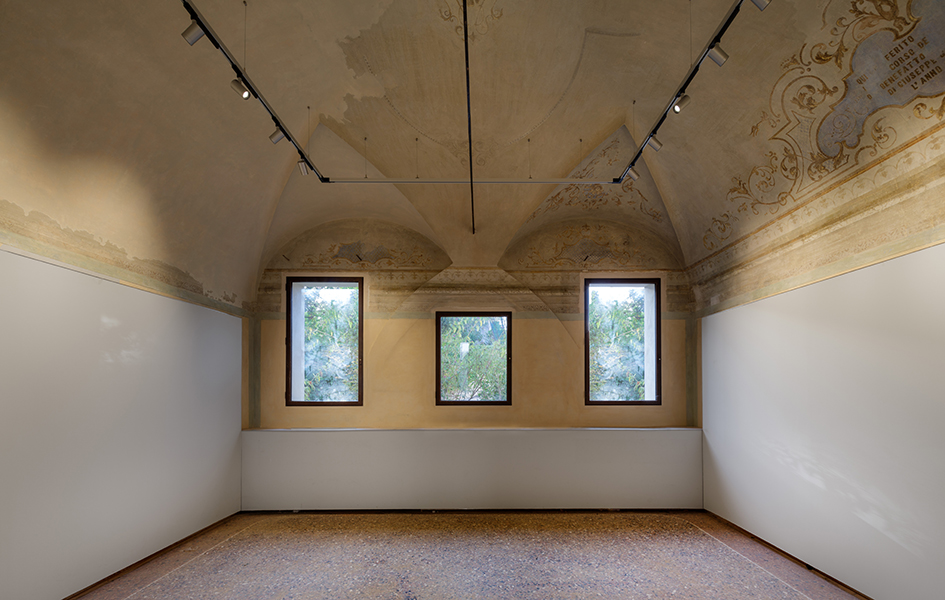 In the words of architect Marco Rapposelli: "When it comes to museum restoration projects, the great challenge is to achieve a compromise between different requirements: the preservation of the historic building's spatial and material qualities, the microclimatic needs of the works on display, and the safety required of a public building. I believe that at the Bailo Museum we have managed to strike a balance that expresses a certain elegance."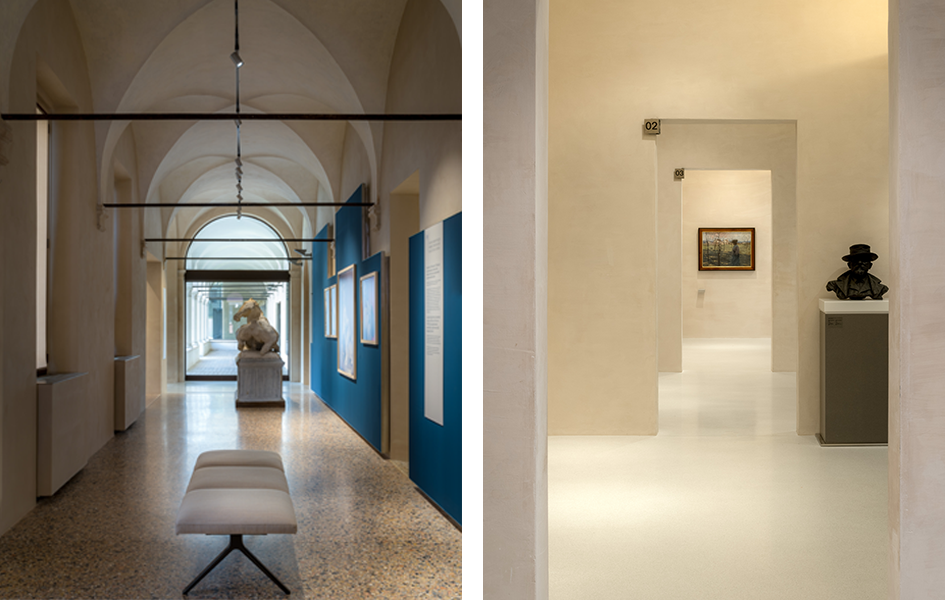 The Museo Bailo is part of the Treviso Civic Museums Circuit, which also includes the Santa Caterina complex founded in 1879 by Luigi Bailo, an abbot and prominent figure in Treviso's cultural milieu. Today, the museum boasts an extensive collection of more than 340 masterpieces, including works by Arturo Martini, Luigi Serena, Beppe and Guglielmo Ciardi, and Gino Rossi.