Aston Club Low Back: An open embrace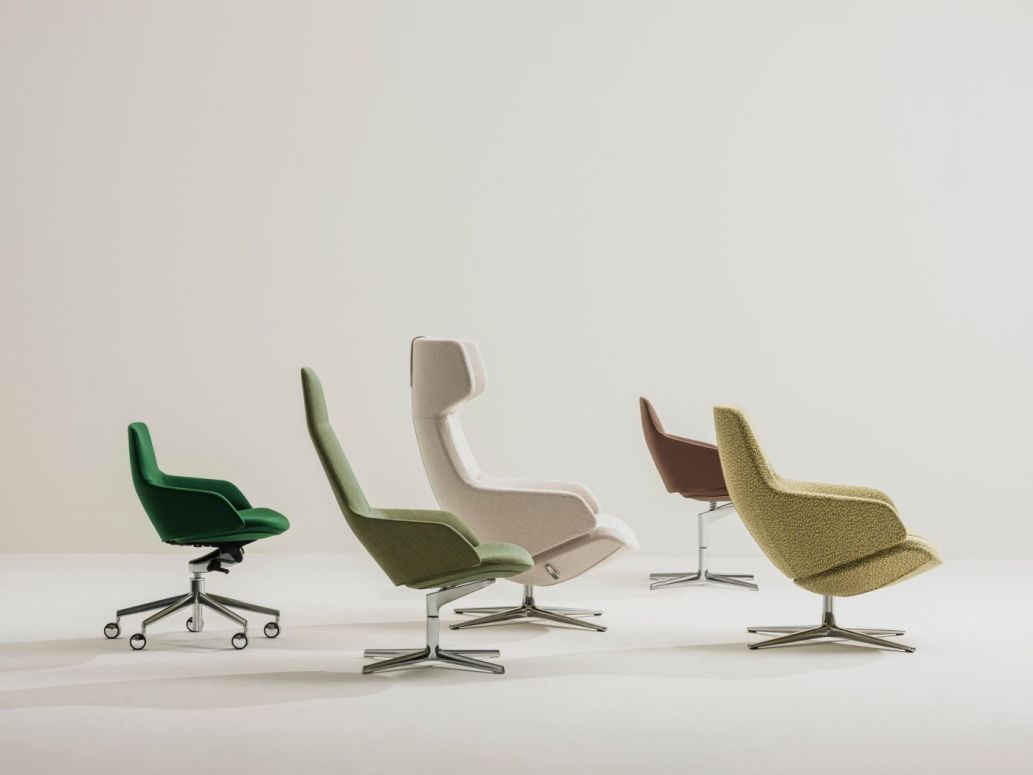 What was the original inspiration for the Aston Club chair?
The original Aston, launched in 2006, is the result of the quest for essential, smart and enveloping architecture. Next came Aston Club, and a quest for more mature comfort, refined ergonomics and a timeless allure. Now, with the Aston Club Low Back, we have a new addition to the Aston family – a modern wingback with a lower silhouette designed to be more adaptable to many contexts.
What features were important to you when you were designing the Aston Club Low Back chair?
With this new member of the family, we wanted to create something that could truly fit into many different contexts, and be grouped together in dialogue with another Aston Club Low Back, or other products in the Arper catalogue. Aside from its versatility, we wanted to make sure the chair was supremely comfortable – it is a lounge chair, after all. I imagine this chair as a contemporary response to the lounge chair – superlative comfort from refined ergonomics, but contained in a pure, clean silhouette. That minimal form provides comfort and calm for the mind, too.

Can you share more information on the sustainability of the design?
The Aston Club Low Back chair addresses sustainability on a few different levels. First, the chair is assembled without the use of glue. This means that it can become fully recyclable. Second, we have created the component parts to be disassembled. This means that a single section could be reupholstered at a time, extending the life of the chair and preventing it from being discarded.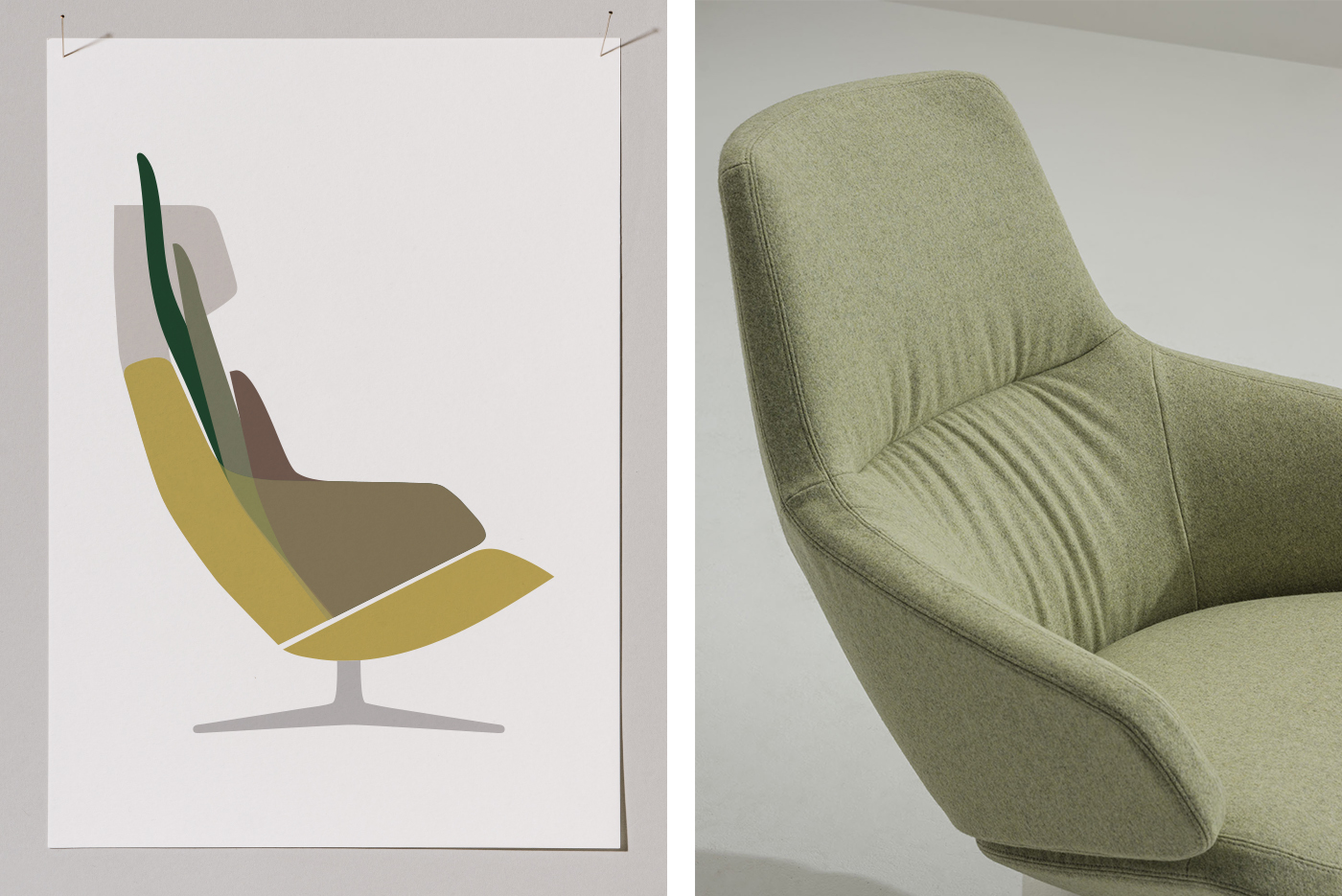 What are some of the finishing options for the piece?
We wanted to create a piece with extreme versatility. For that reason, we have a wide selection of upholstery finishes available for the Aston Club Low Back, including several premium, designer fabrics that lend a more sophisticated quality to the chair. In addition to Arper's library of fabrics, the Aston Club Low Back is also available for customization using a variety of fabrics including Kvadrat/Raf Simons, Rubelli, and Rohi.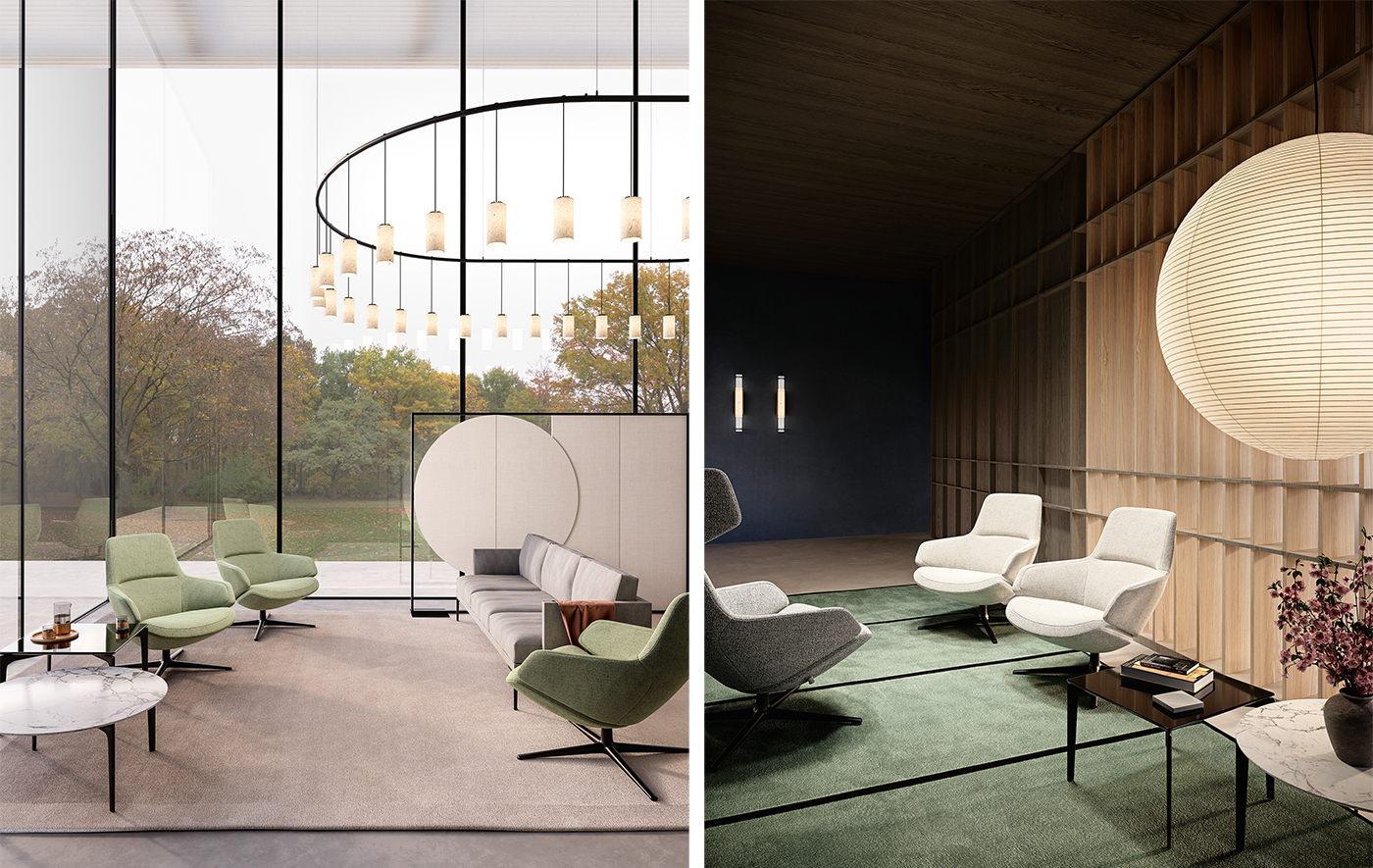 How do you imagine the Aston Club Low Back chair being situated?
When designing this version of the chair, we really wanted to create a piece that would foster conversation and connection. While the chair looks perfectly wonderful as a standalone piece, we also wanted to create something that would look great in a duo. Positioned in pairs, it is our hope that these chairs will create a sense of comfort and intimacy which will help foster connection.

The second point here is that we wanted to create a piece that was versatile enough for use in many different contexts. We imagine the Aston Club Low Back could fit very well for home use, but we also see it being very appropriate for contract use – lounge and waiting areas, or lobbies – and adding creating a moment of tranquil reprieve and comfort.