Catifa: seven collections, one family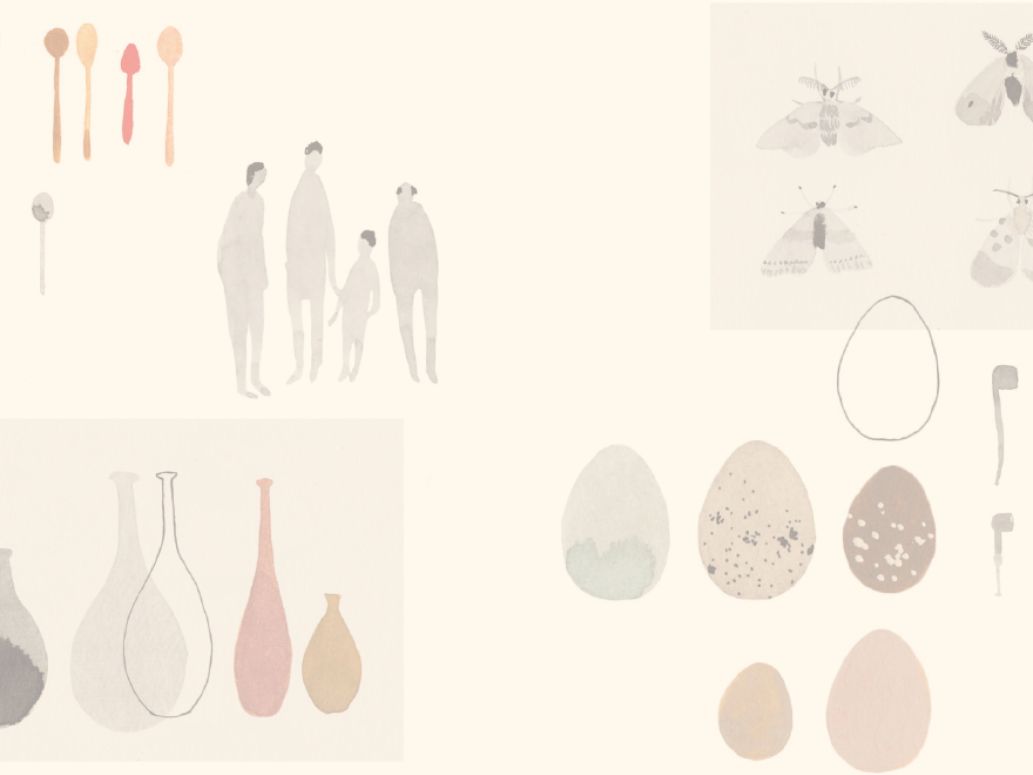 What is the essence of family?
Is it a physical attribute — a similarity in looks, a variation on a visual theme that links its members together? Or is it something deeper? A shared history and outlook that leads to a way of navigating the world that's recognizably unique?
All of these are true. But family also has to do with unity within diversity — the cultivation of similar values embedded in a variety of formal expressions and possible uses.
A family grows organically: first a feeling, then a pairing, next a brood. All recognizable as related, each member is an individual with unique traits and characteristics.
The concept of the Catifa family is that of an undulating plane shaped to support a body.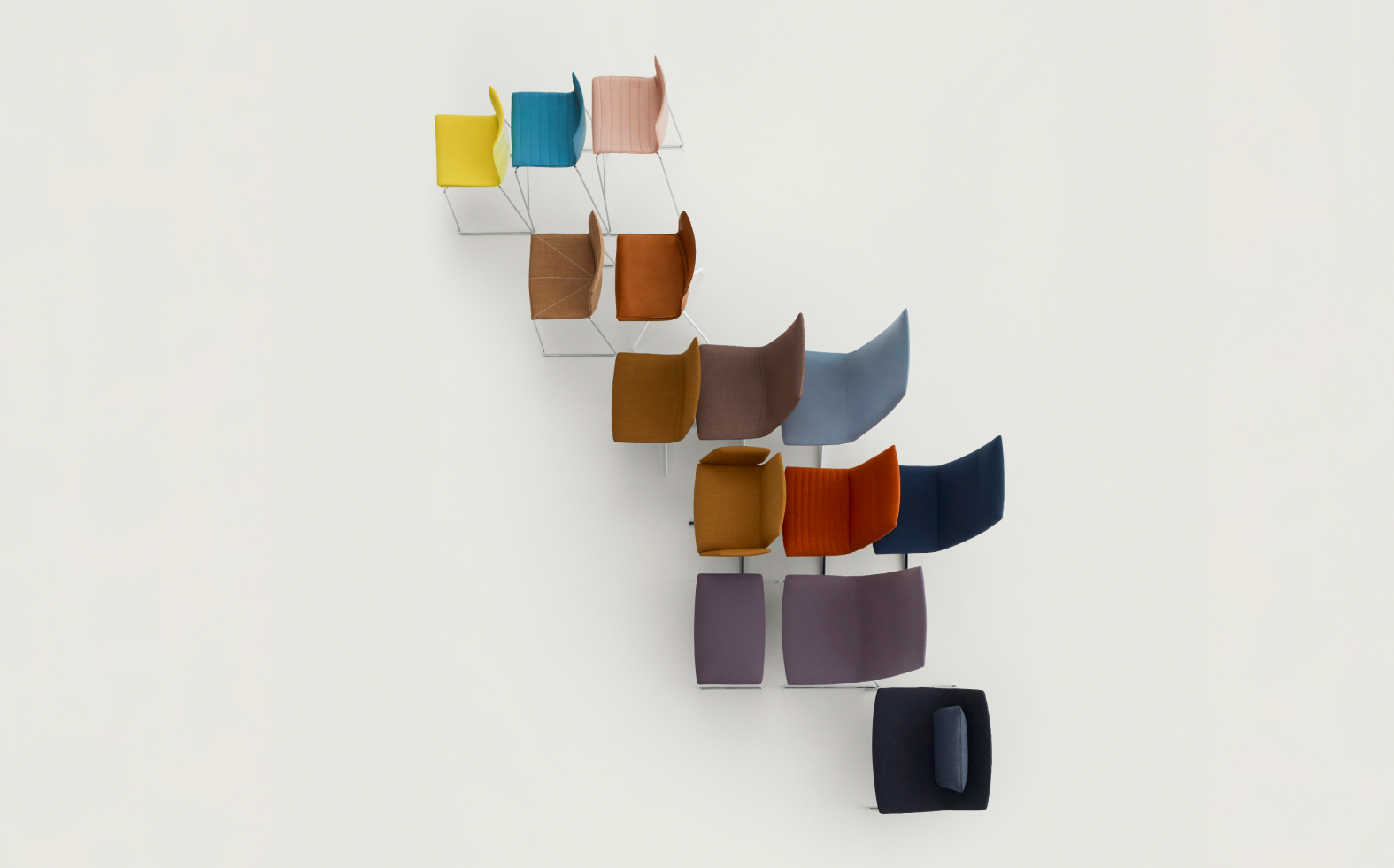 In profile, Catifa looks a little like a carpet caught in the wind, beginning to curl and take flight. In fact, the comparison is literal — in Catalan, catifa means carpet.
Like a rug, the Catifa chair can be both embracing and thin as a line. It is a synthesis of maximum generosity and minimum gesture.
It allows comfort and freedom at the same time.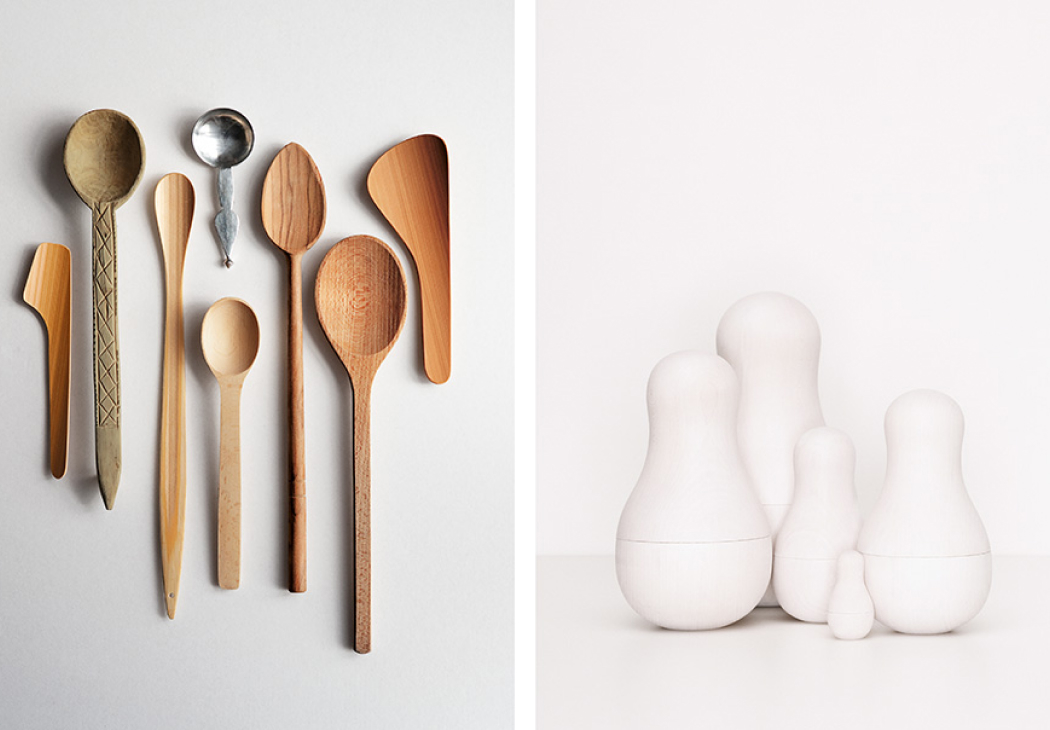 Catifa began with a simple idea. Over time, this most intuitive association would lead organically to a comprehensive, adaptable system of seating: chair, lounge, stool, ottoman, bench. An extensive system for both contract and residential applications, Catifa is available with custom finishes, fabrics and leathers, bases and accessories.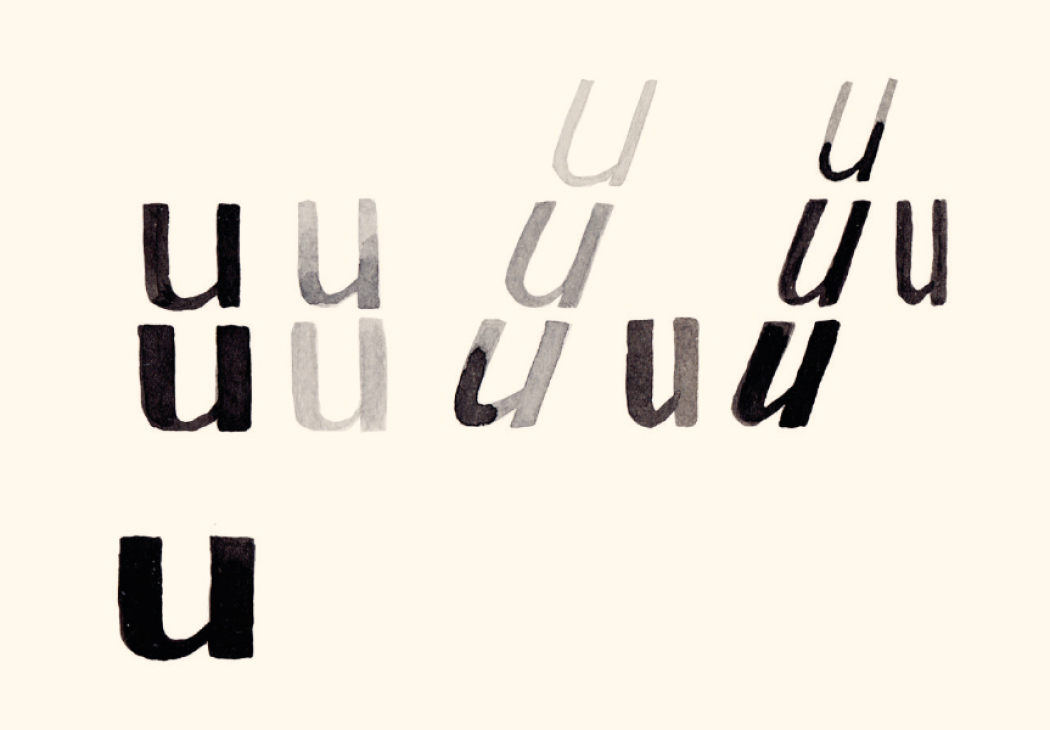 Since its original conception in 1999, Catifa has grown into a family of seven collections — Catifa 53, 46, 60, 70, 80, and most recently Catifa Sensit and Catifa Up — with variations in finish and form, yet has never lost its essential identity.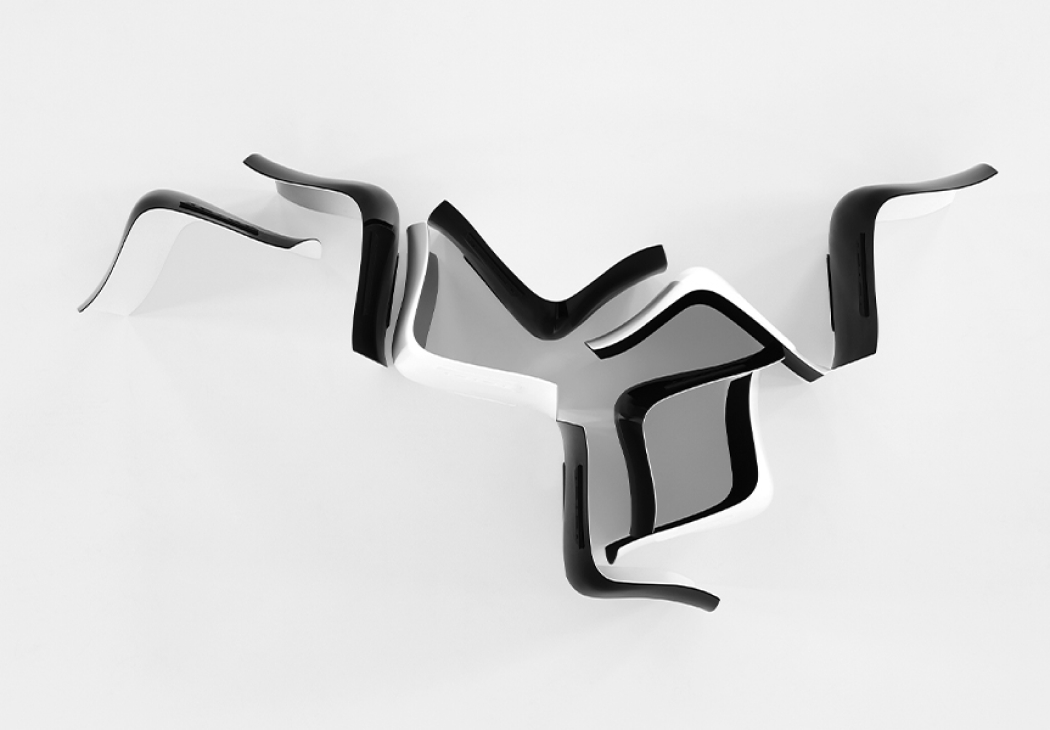 Distinguished in its expression, Catifa offers a sensuous synthesis of function and form that, with a little creativity, can integrate into almost any environment. Complementary, yet singular. Compatible, yet distinctive. Together or alone.
Catifa 53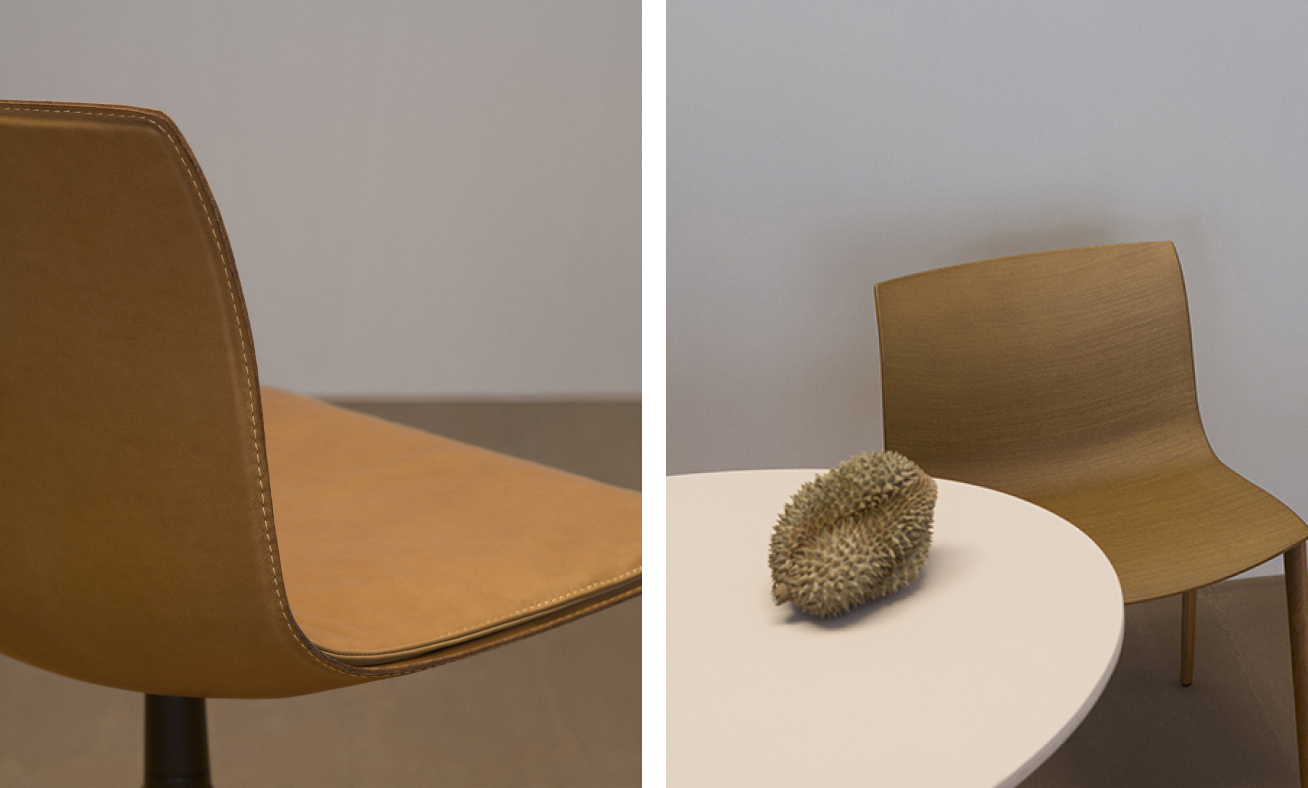 Catifa 53 is the original: the inspiration that extends to Arper itself. The graceful curved seat and sleek profile are the ultimate synthesis: conceptual purity is achieved through the reduction of the superfluous without loss of sensuality. Utilizing a wide range of finishes, bases and accessories, this almost-universal form may be customized for diverse applications and contexts without altering its essential character.
Catifa 53 is reinvented for 2016 with a matte plastic or leather finish, lending sophistication and modern character to the quintessential form. Reimagined as a refined and sensual silhouette, Catifa 53 finds warmth in its new materiality. Shade selections of white, ivory, gold, sand, caramel, café, antrazit or black lend natural elegance to matte plastic. These new finishes can be further intensified by a loose seat cushion compatible with all models. In variable fabric finishes, the optional cushion creates a rich interplay of textures, colors and materials to bring tactile pleasure to any environment.
Catifa 46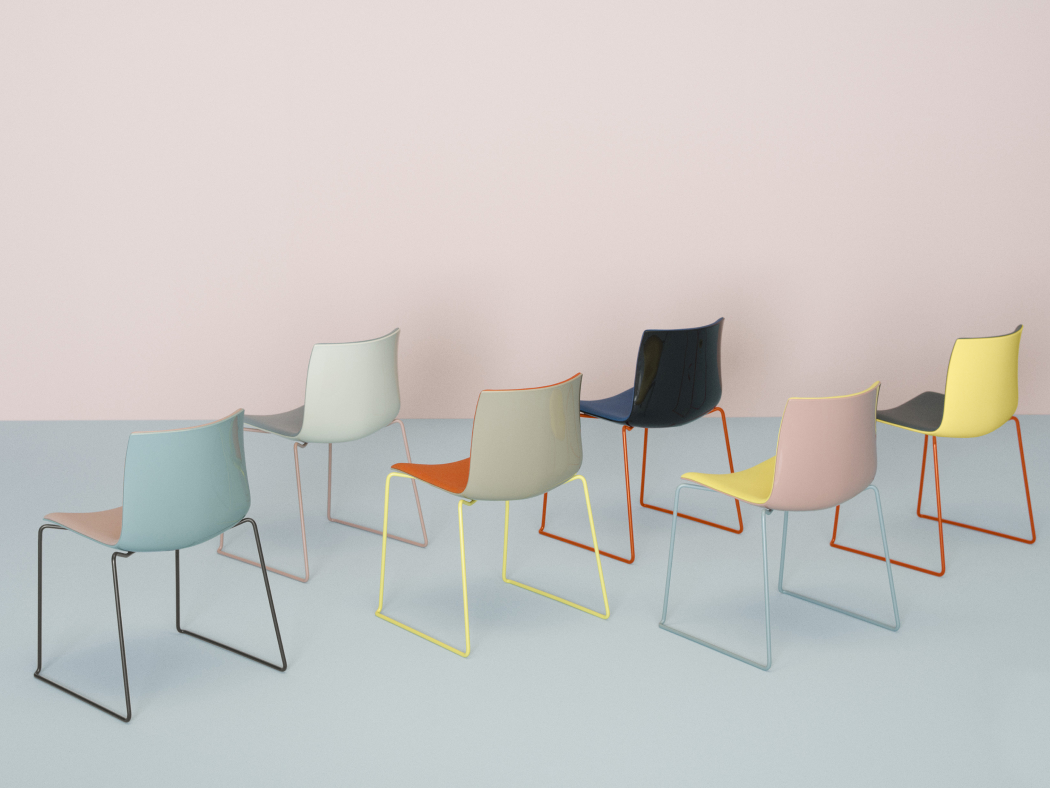 Catifa 46 is the little sister of Catifa 53. Same sleek profile with a crisp, casual efficiency, this everlasting chair was designed in 2004 for contract use and spaces that require slightly smaller scale.
Extremely flexible, Catifa 46 extends the palette of finishes, bases and accessories for customization to accommodate an almost limitless array of contract applications without altering its essential character.
In 2016 Arper celebrates the enduring potential of the Catifa family taking the bicolor customizations to a new level of contrast and curation.
Originally designed for contract and big spaces use, Catifa 46 retains the same slim profile, but, new for 2016, will be available in an updated range of a soft yet complex palette: rosé, petrol, yellow, ivory and turtledove grey. Any combination of these refreshed colors can be paired or contrasted with customizable seat pad, or interpreted as a monochrome statement. Selections can be further amplified or muted by fabric texture, shell finish and colored base options.
Catifa 60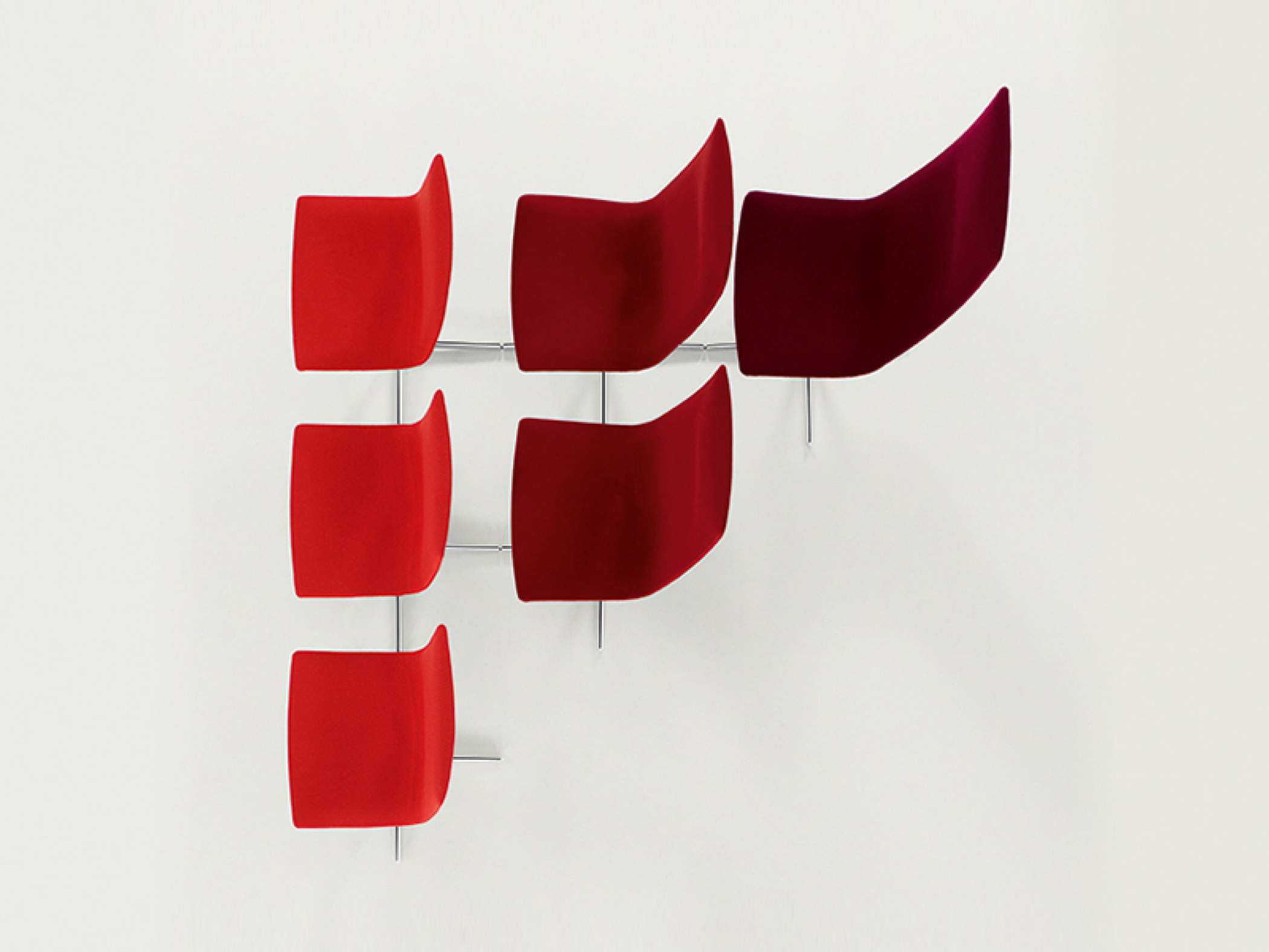 Featuring the same soft, emblematic Catifa form, Catifa 60 adds more generous proportions and performance. Designed in 2008 with a variable-height backrest and broad, accommodating seat that is equally distinguished in an office, a boardroom or a stylish home.
Catifa 70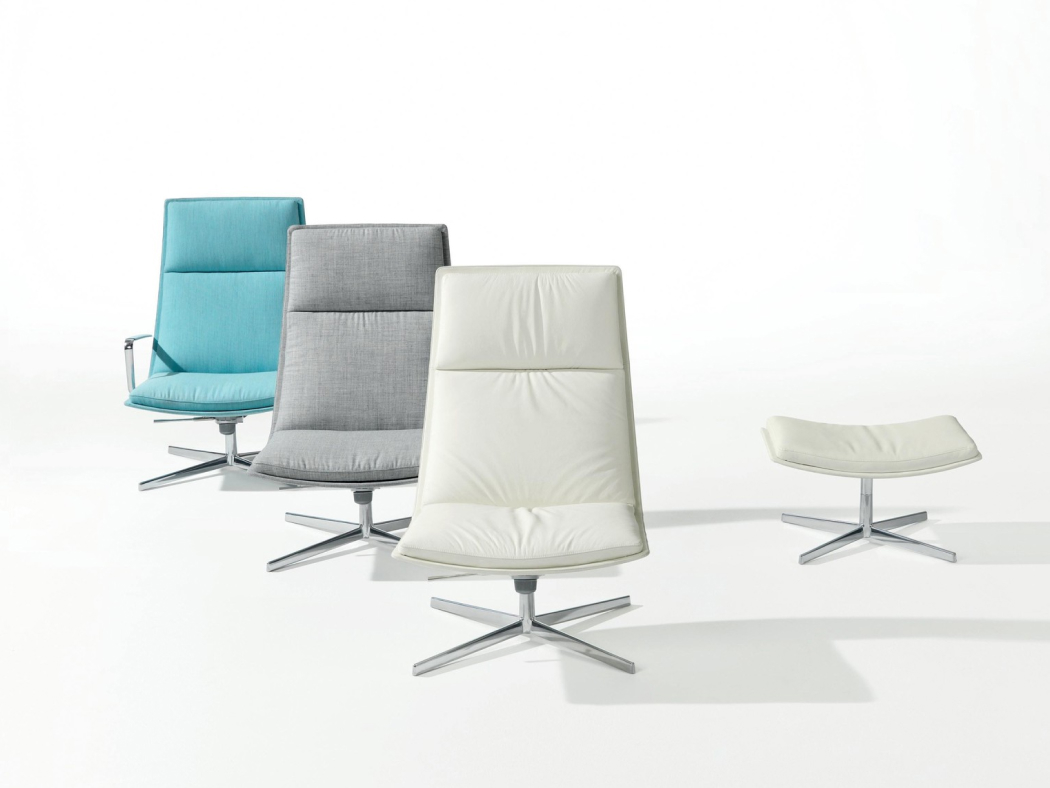 Catifa 70 distills the essence of a lounge chair into a slender, ethereal form. Its distinctive, delicate curve creates an intimate space for home or office.
Catifa 70 Soft, launched in 2011, adds comfort and casual elegance to the equation with padded cushions that line the seat and back.
Catifa 80
Presented in 2006, Catifa 80 is a light, low lounge chair with a pronounced horizontal character. Its reduced profile and wide seat are generous without being heavy or bulky.
On its own it is a quiet, comfortable resting place or, grouped, a serene space for waiting or gathering.
Catifa Sensit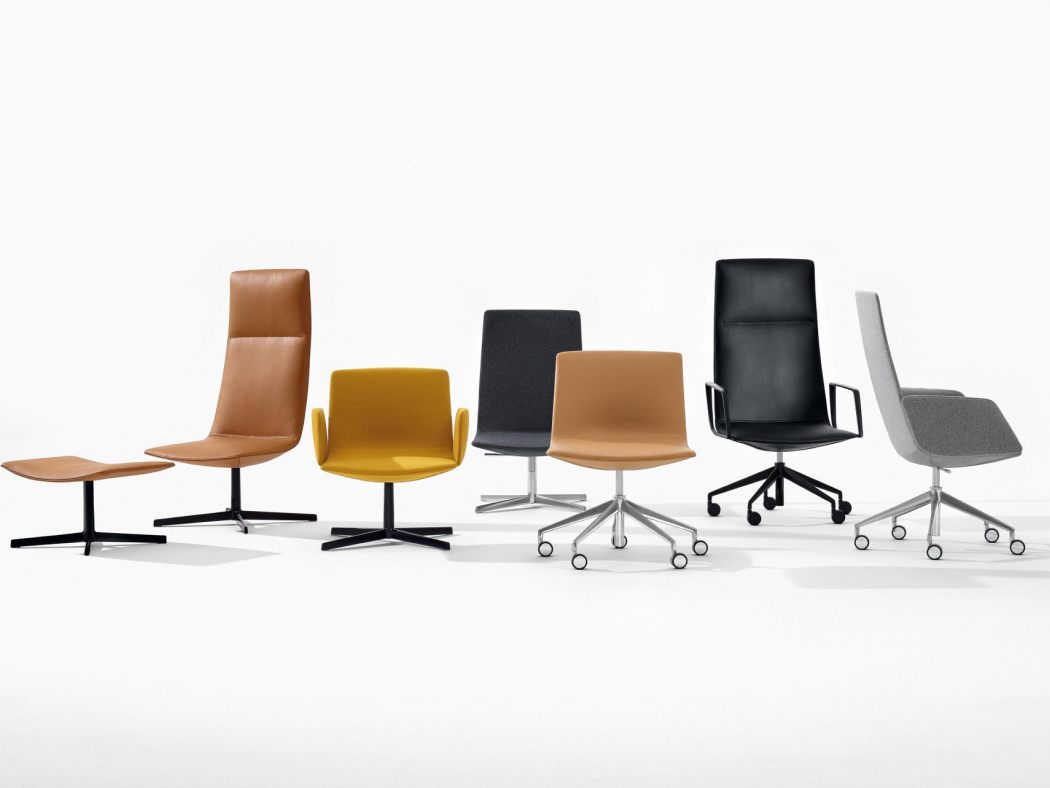 Catifa Sensit offers the comfort of a traditional office task chair without the bulk of visible technology. An integrated mechanism in the back of the chair synchronizes movement, allowing it to seamlessly incline, relieving pressure on the lower back and offering full ergonomic support. Designed in 2014 by Lievore Altherr Molina, the Catifa Sensit chair is an enduring contemporary silhouette re-imagined for both home and work environments.
Available in a chair or lounge version, Catifa Sensit's serene gesture lends quiet grace to contemporary, adaptable workspaces and meeting rooms, signaling timeless sophistication without sacrificing comfort.
Catifa Up
As much a part of Arper's identity as it is a testament to enduring design, Catifa 53 is the piece that started it all. Designed by Lievore Altherr Molina, Catifa 53's graceful curves and sleek, sensuous silhouette are achieved through an economy of materials––and an exclusive manufacturing process pioneered by Arper to synthesize concept, form, and production. Catifa's iconic shape is ubiquitous in use.
New for 2017, Catifa Up offers a higher backrest than Catifa 53, with the addition of optional armrests in a new design and plush padding to lend stately comfort and support to boardrooms, workplaces, home offices, and conference rooms. A new range of upholstery options delivers visual intrigue to an indelible design by the Spanish design trio. With Catifa Up, elegance and comfort team up to get the job done.
© Ivane Katamashvili
© Ivane Katamashvili
© Ivane Katamashvili
© Ivane Katamashvili