Kata: Artisan made Soft Tech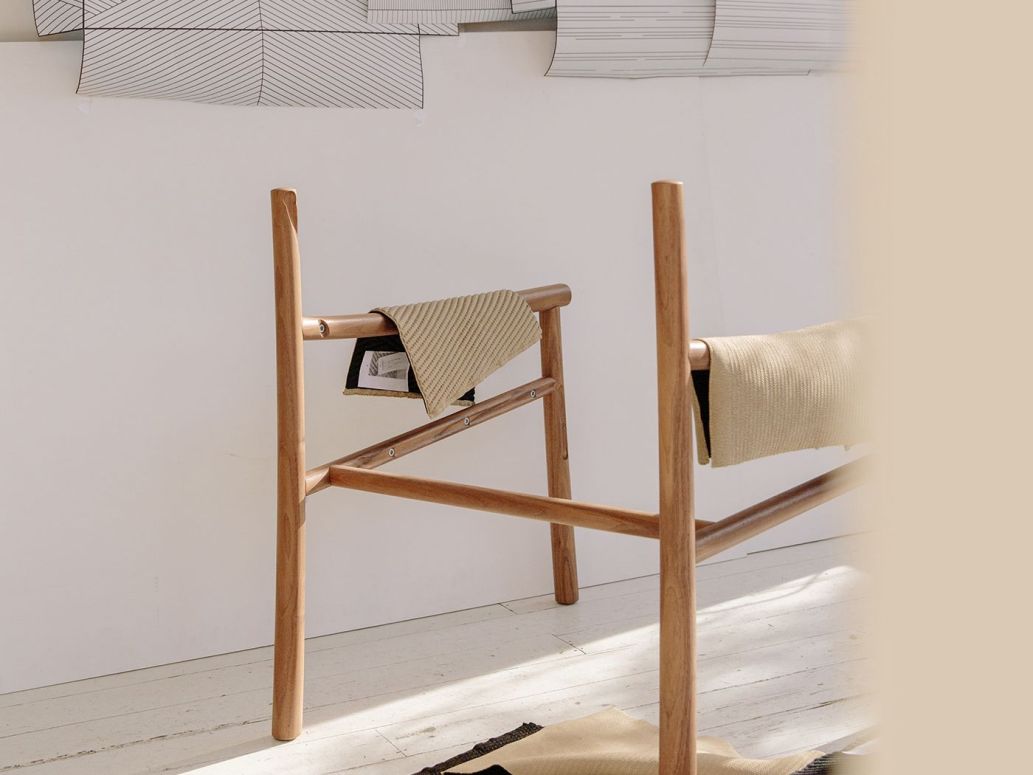 What was the inspiration for Kata?
When we started to work on this collection we had in mind both visual and technical starting points. On the one hand, looking at the products in the Arper catalogue, we wanted to introduce more material diversity. In specific, we aimed to introduce materials with a natural, or one could say artisan feel, such as wood and natural fibers. We also felt there was an opening for a lightweight approach to the lounge chair.
On the other hand, from our own studio, we are very interested in both sustainability and a softer interpretation of technology. We saw an opportunity to reconsider 3D knit technology that's typically used in applications like sneakers and office chairs, but from a completely different aesthetic angle. We wanted to take this technology and interpret it not in its traditional usage – high tech, synthetic, bold, and sporty – but in a way that combines high tech materials with an artisan feel.
How did you evolve the 3D knit technology and why is that important to the collection?
We developed two different patterns of the 3D knit. One is expressive, with a strong texture that graphically reinterprets the straw weaving of traditional wooden chairs that you can find from the Mediterranean area to Scandinavia. It is crafted in a way that it creates the feeling of a padded filling which is actually made in the same material and process as the 3D knit. In addition – to allow for the interplay of colors that Arper is so well known for – we also developed another texture that serves as a thinner and more neutral option.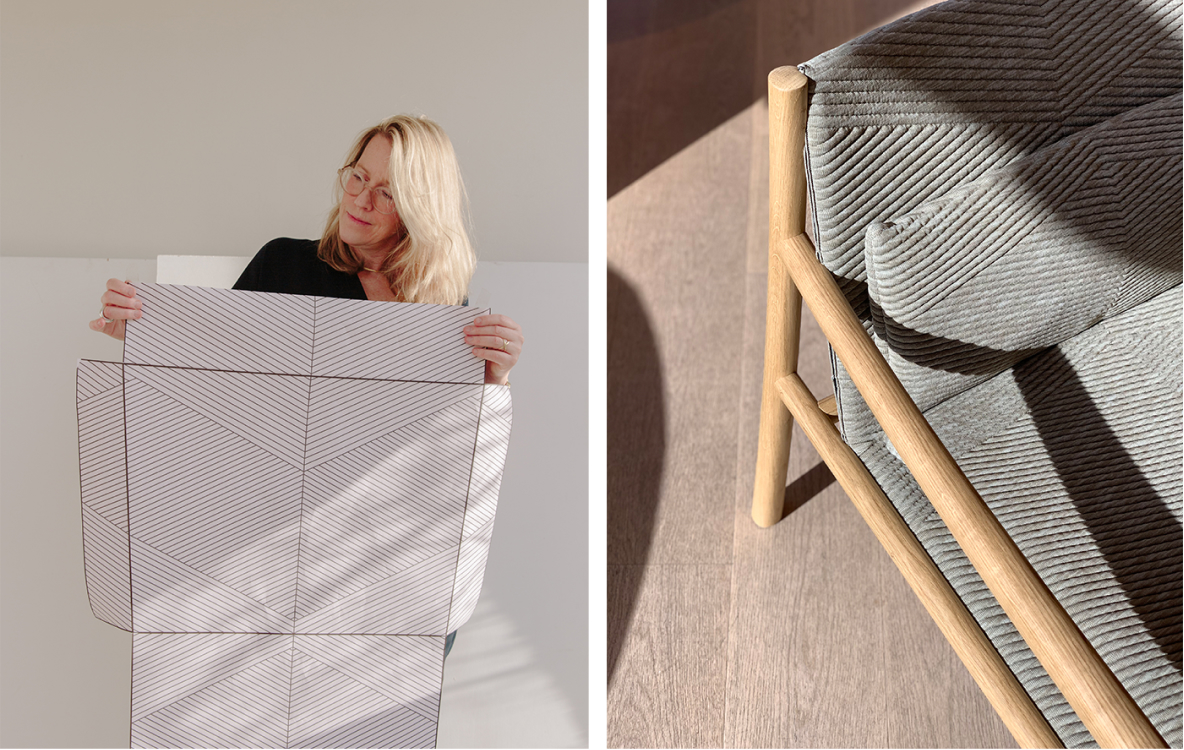 How was the 3D knit technology developed?
The development is a quite long and complex process, because it requires testing of many different variations of both the textures and also the threads and colors. To heighten the natural aesthetic of the knit, we twisted two colors of the threads in order to obtain more natural, irregular tones. This color mixing created subtle changes and variations that were very important to the overall design, but needed to be verified in person. The company who develops the 3D knit, Arper and our firm are locaded in three different countries. You can imagine that, especially in the time of COVID, it was quite challenging to manage the testing and sampling process to develop this unique textile.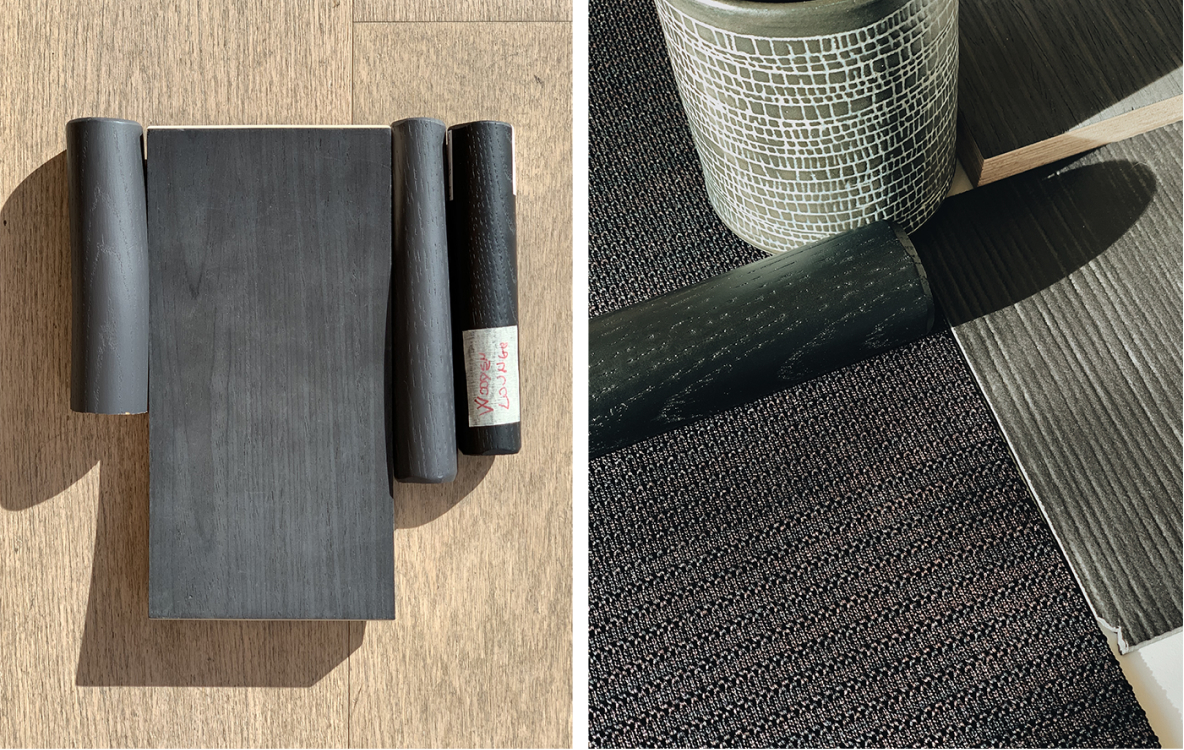 How did you select the colors for this collection?
We developed two different patterns of the 3D knit, available in distinct colors. In the first pattern, we designed fuller seat body in an expressive, strong texture that is reminiscent of the straw woven seats in traditional wooden chairs you can find throughout the world – from Spain to Sweden. This pattern is complemented by equally essential colors: linen, wheat, and charcoal. We felt these colors spoke to the original design story of Kata.
In the second option, the pattern is quieter, more subtle. This thinner, more receding pattern is meant to serve as a neutral ground to complement pillows which can be customized in the fabrics of Arper's collection. This pattern is available in three colors: water, wheat and charcoal and can be used both in- and outdoor.
Are there sustainability features in the design of the collection?
Yes, in fact, a circular perspective was the main driver of the collection from the very beginning. We selected the 3D knit technology for its sustainability value on a few different levels. From a fabrication lens, because of the knit structure, the 3D knit produces the exact amount of material needed for the chair – as opposed to a woven cloth from which you cut the pieces needed. This means that there is no excess of material produced or wasted. The 3D knit also produces the feeling of a padded foam cushion, reducing the overall material needed without sacrificing comfort. Furthermore, the 3D knit and filling are made of the same material, thus the whole seat can be recycled without need to separate the filling from the fabric.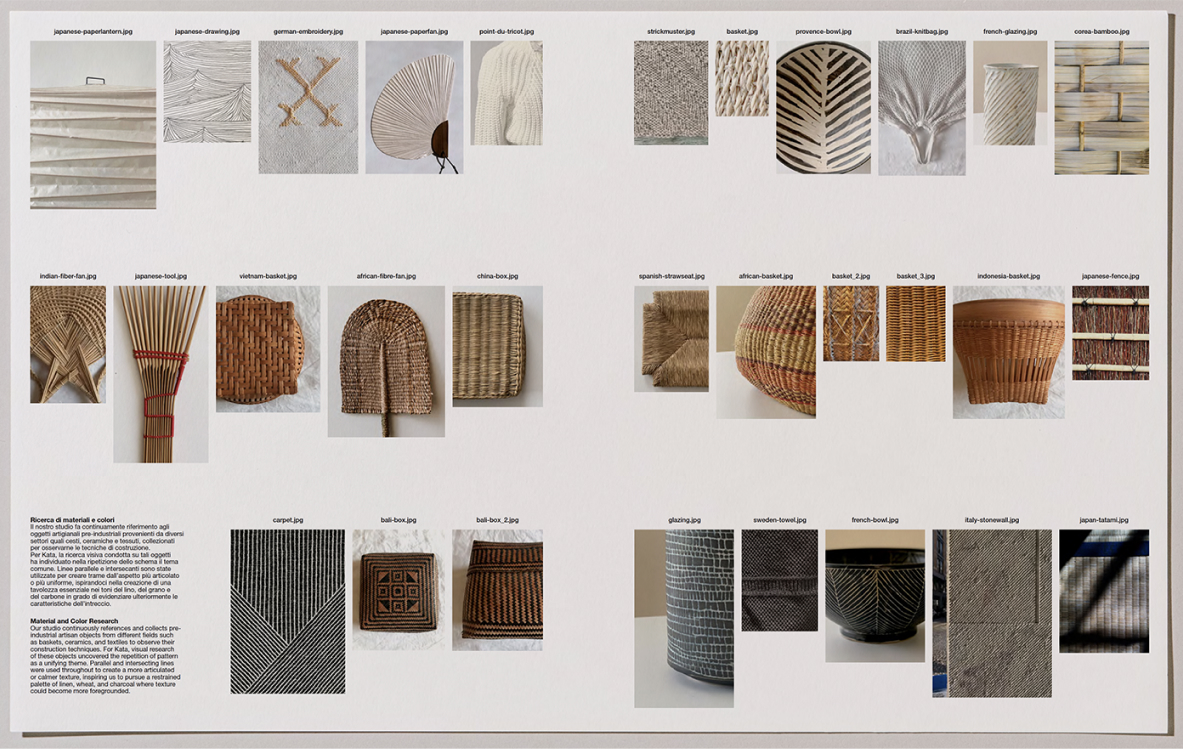 For the material that is used, we also found sustainability solutions. The fibers that are used for the 3D knit come from post-consumer recycled plastics that are transformed into polyester – roughly more than 40 PET half bottles are used to produce 1 kilo of yarn. Not only does this mean that there is less plastic going into landfills, the process also uses much less energy than producing virgin polyester and supports the recycling system by providing yet another commercial application for recycled goods. Aside from these very compelling aspects of sustainability, we also found that the quality of this recycled polyester was very good -- because the recycling process reconstitutes the fiber on a molecular level, there is no difference between recycled polyester and virgin polyester. The same benefits of using polyester apply to the recycled material: it looks and behaves like wool, but with excellent stretch, stain, water, UV, and weather resistance.
The selection of the wood for the frame is also significant. While wood is inherently more sustainable than materials like aluminum or steel, it still needs consideration. The wood used in Kata is sustainable because it is designed to be durable and long-lasting, and uses timber from certified FSC production, meaning that it is hardwood that will last a very long time, and which has also had time to grow and mature. A particular effort was made to find a responsible alternative to tropical woods for the outdoor wood; the wood chosen, black locust, possesses excellent weather resistant qualities and is sourced locally in Europe. Quality forestry requires a long-term investment and is not compatible with fast production to make quick profits. Wood is truly a sustainable option in this specific context.