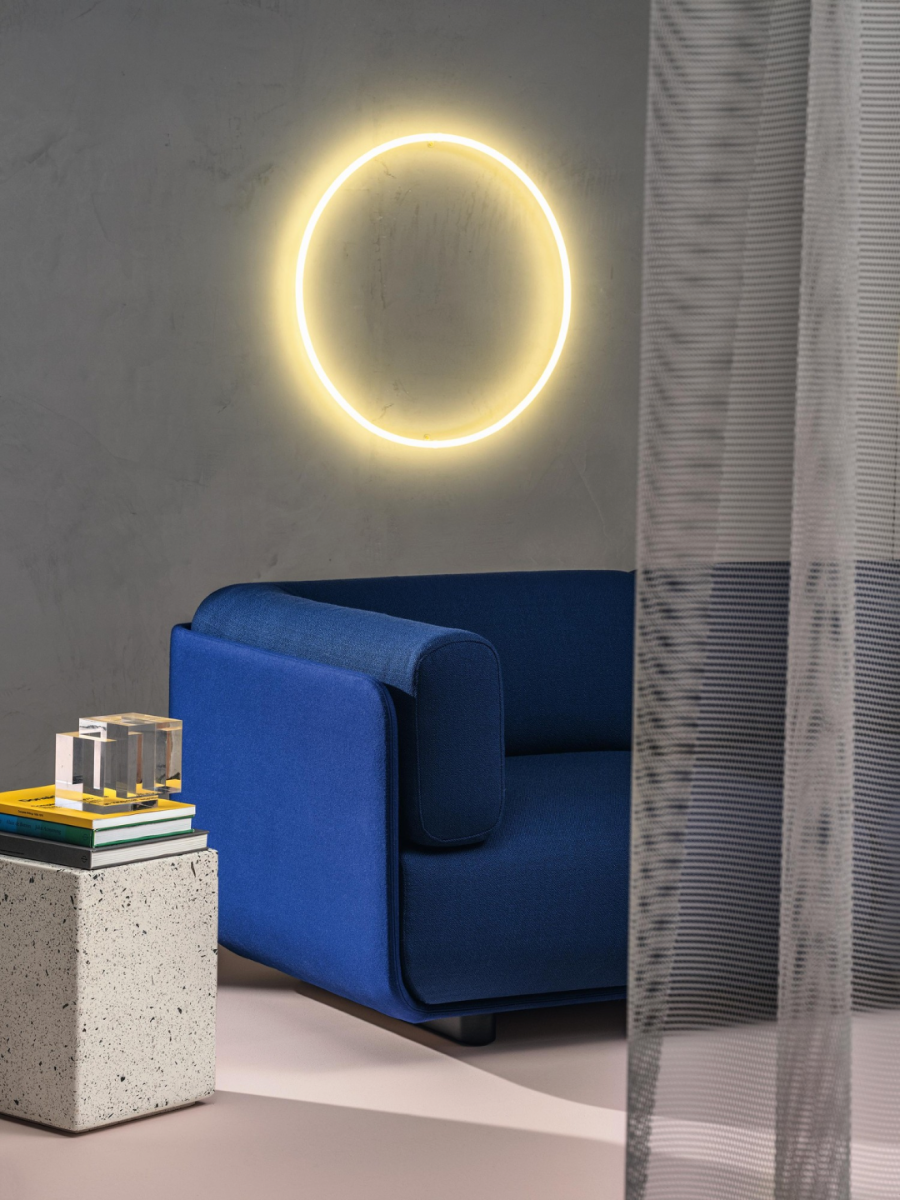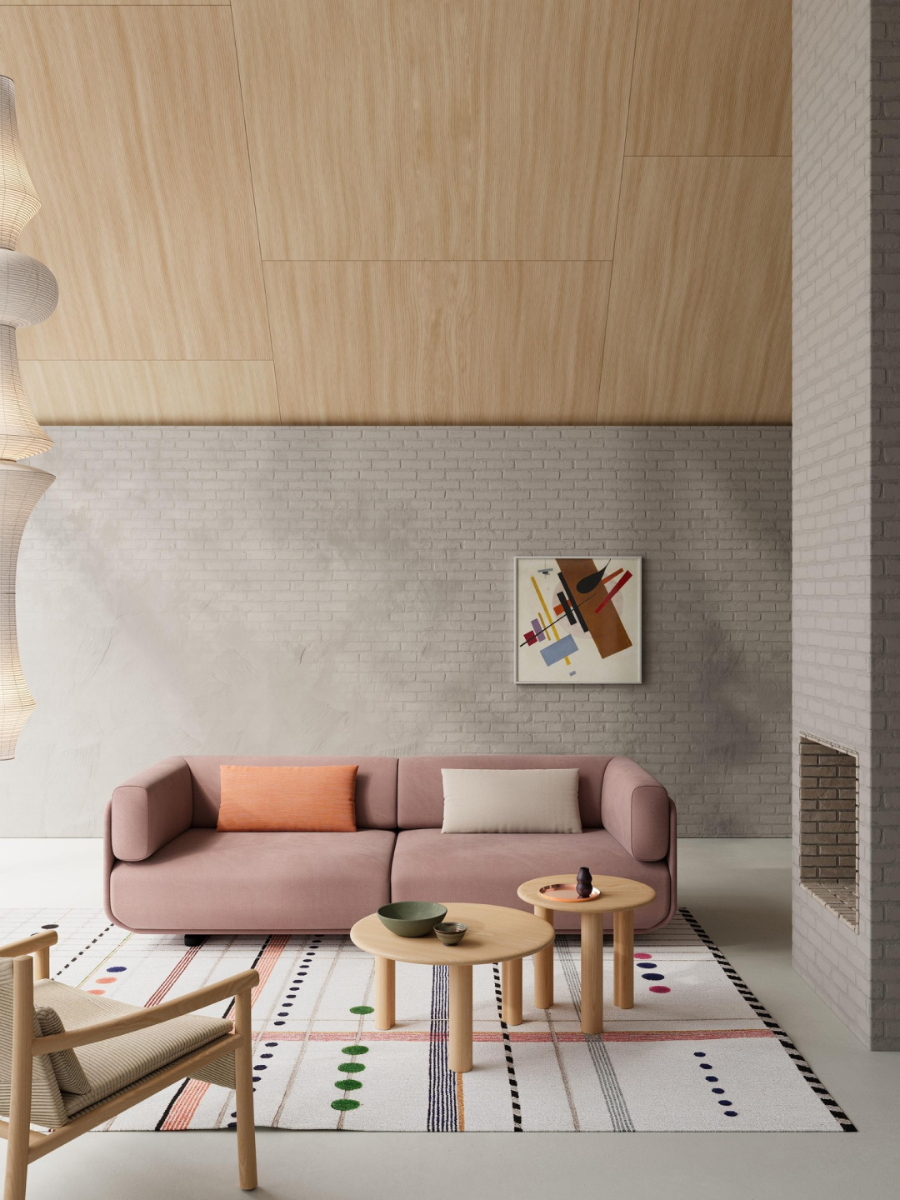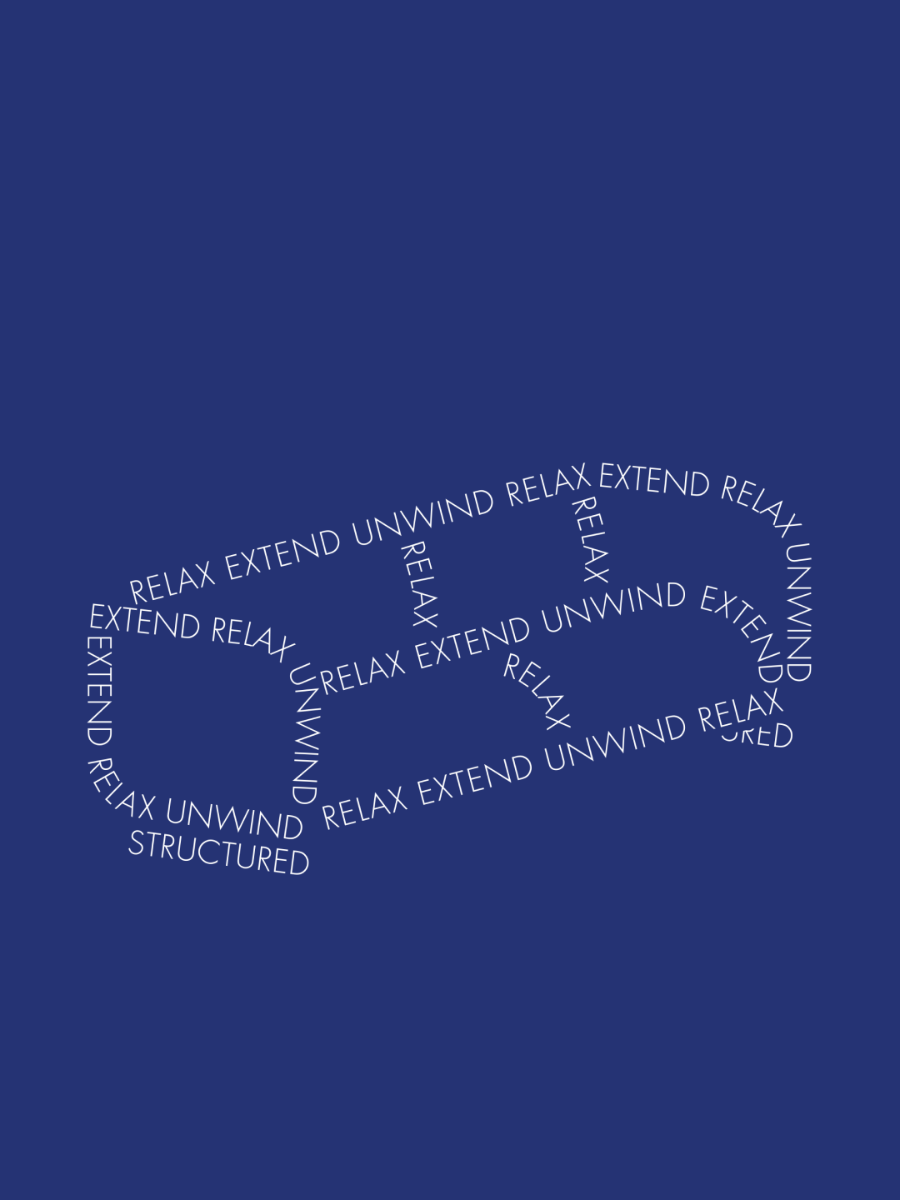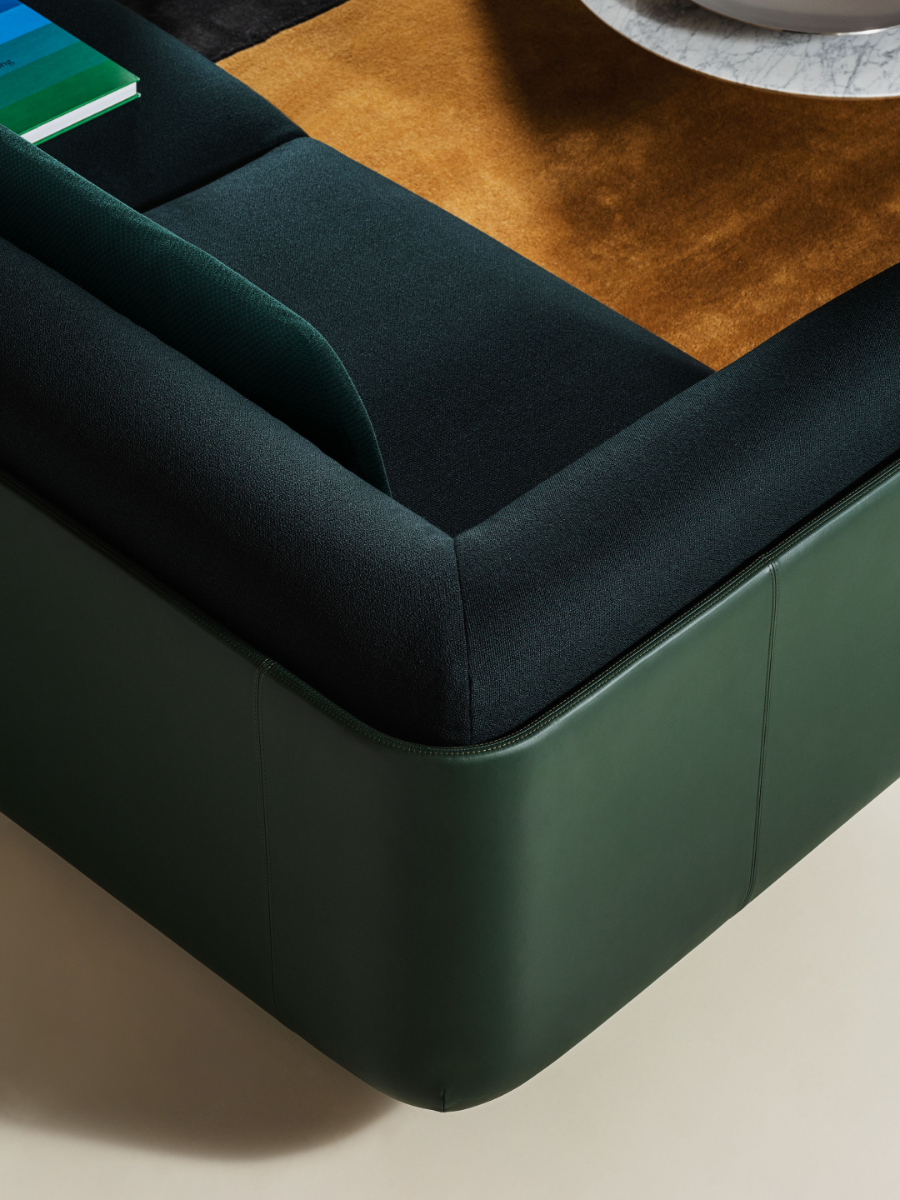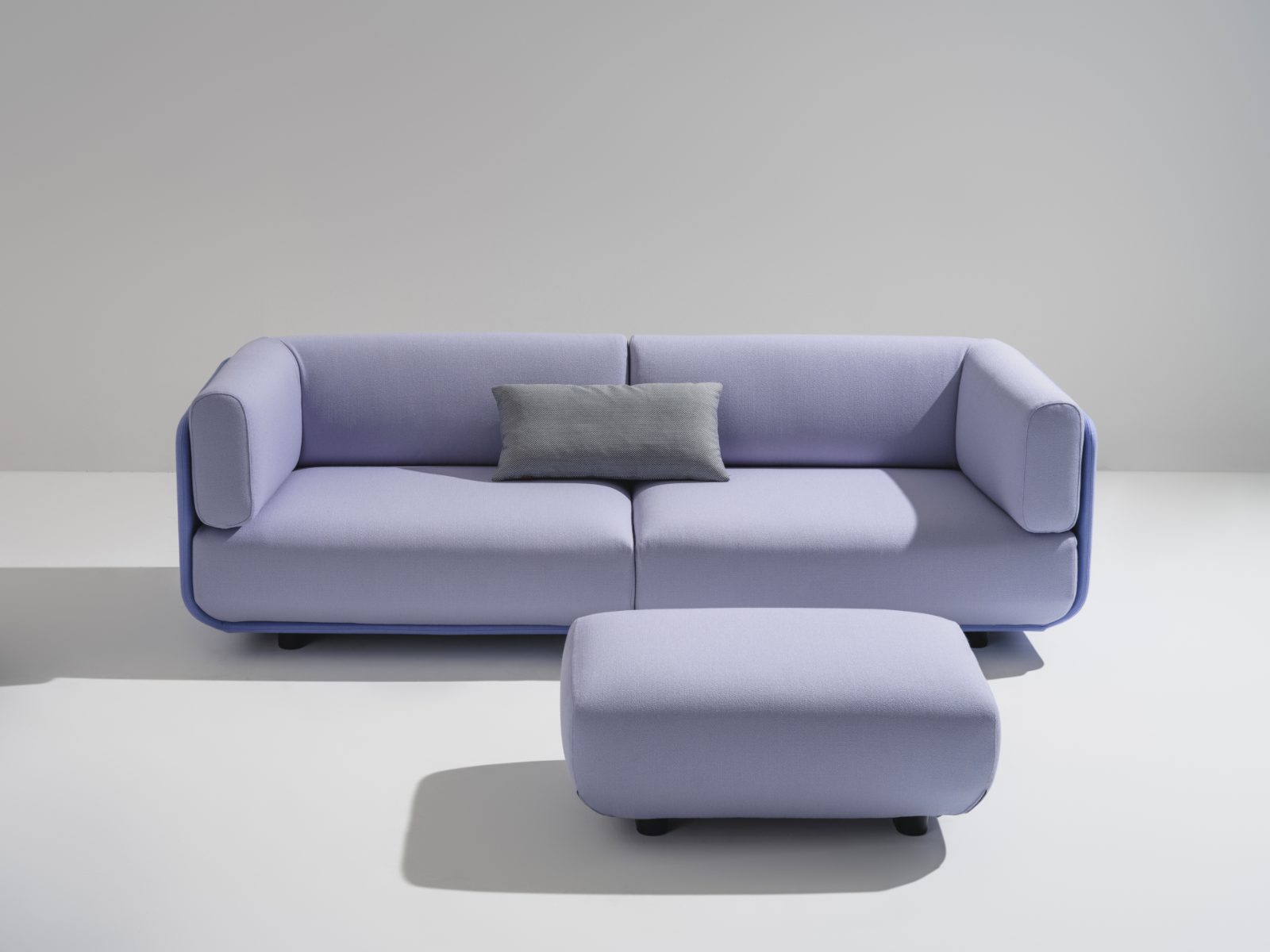 Structured and soft like a basket of pillows, Shaal wraps around us in a welcoming embrace, inviting tactility and warmth into any space, from residential to contract. New for 2022, Shaal expands Arper's sofa offering, marrying exceptional comfort and flexible modular configuration. A supportive shell cradles Shaal's deep cushioning, elevating the gracious form off the ground. Shaal's distinctive design is derived from its dualities: generous yet weightless, anchoring yet adaptable, sustainable yet luxurious. Create the hospitality of home, anywhere.
The lightness and comfort of the Shaal collection of modular sofas can be easily adapted to a variety of settings, from hospitality to office contexts and the privacy of the home. The system includes central, end and corner modules, with the addition of a chaise, daybed and ottoman to meet a wide range of needs.
Shaal features an outer structure made up of an elegant, covered wooden panel and soft cushions to ensure maximum comfort. The upholstery of the outer panel and the cushions can be configured in matching or different materials in specially designed combinations. The cushions are fully removable to extend their life cycle and possible uses; the components and the materials can be easily disassembled for reuse or recycling.
The collection is completed by accessory cushions, available in two different sizes.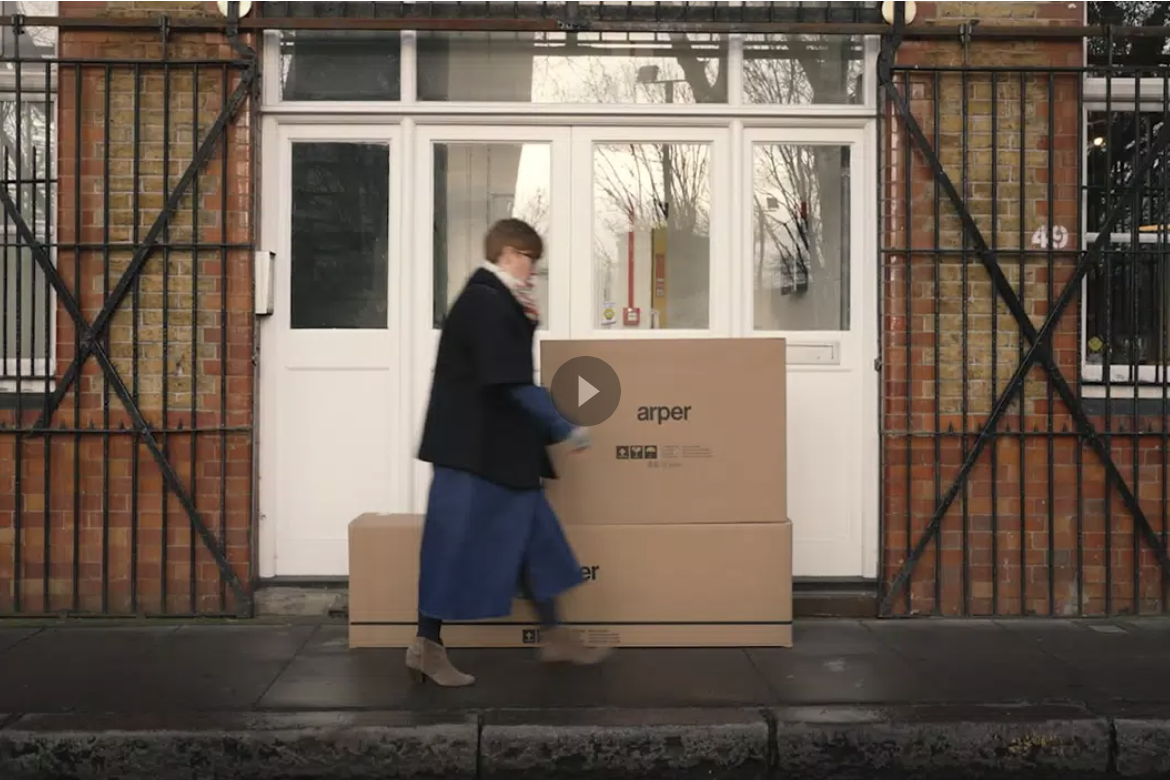 A Day with...

An Interview with Nipa Doshi and Jonathan Levien


"I can equally imagine the new modules in a workplace, providing an informal work setting, or at home where family hang out together. The new typologies we've done for Shaal are very social pieces."
Design By
Doshi Levien
2022
Downloads
Awards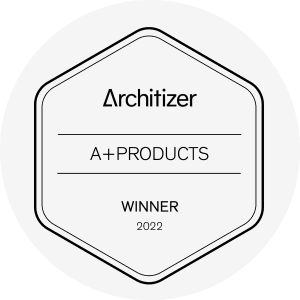 Architizer's A+Awards, US
2022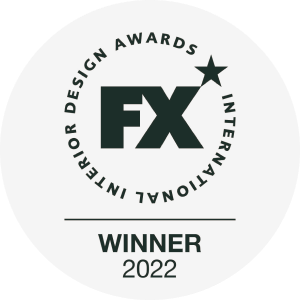 FX International Interior Design Awards, UK
2022
Best of Year Awards, US
2022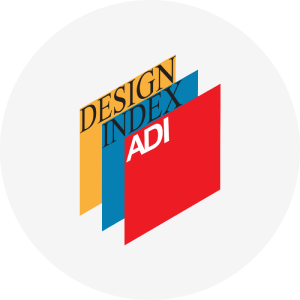 ADI Design Index, IT
2023
Inspiration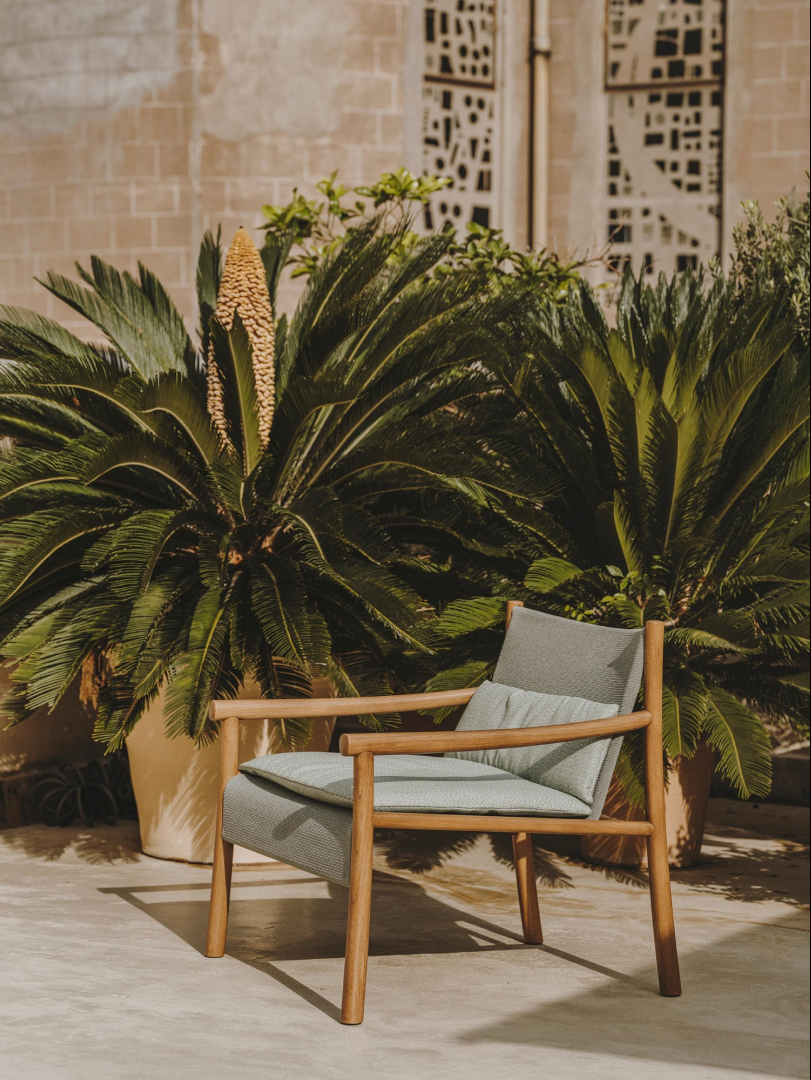 Kata — 4 Woods Legs, Black Locust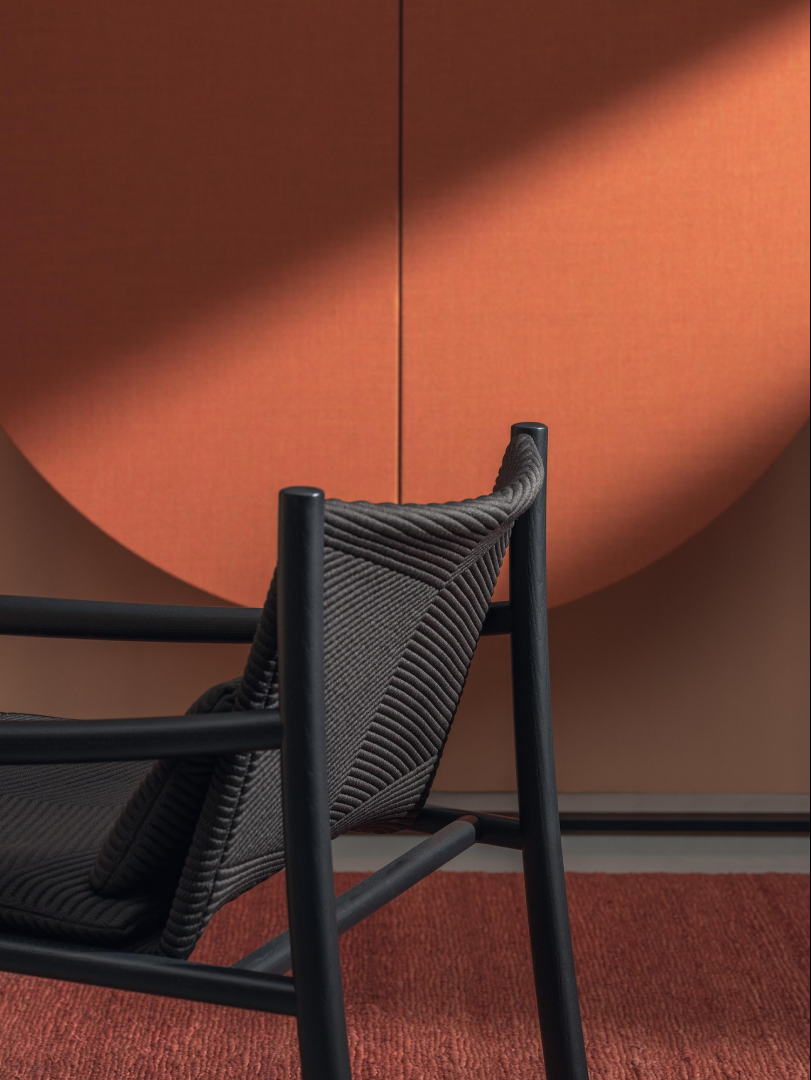 Kata — 4 Woods Legs, Oak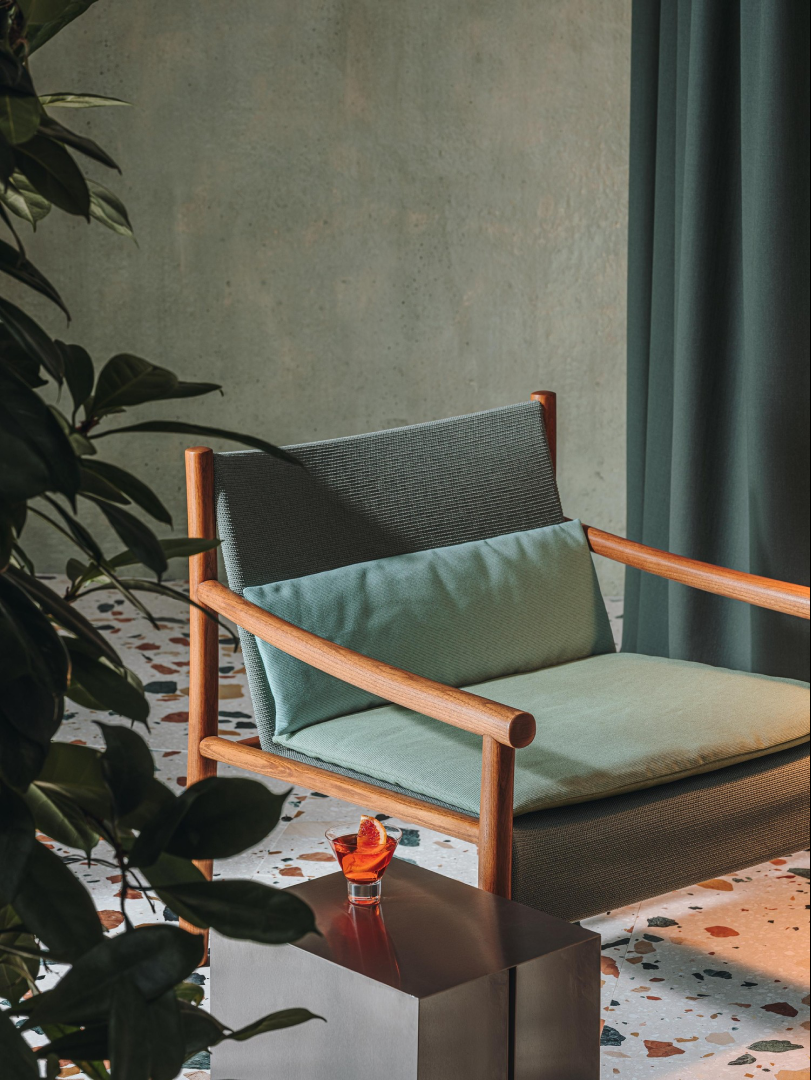 Kata — 4 Woods Legs, Black Locust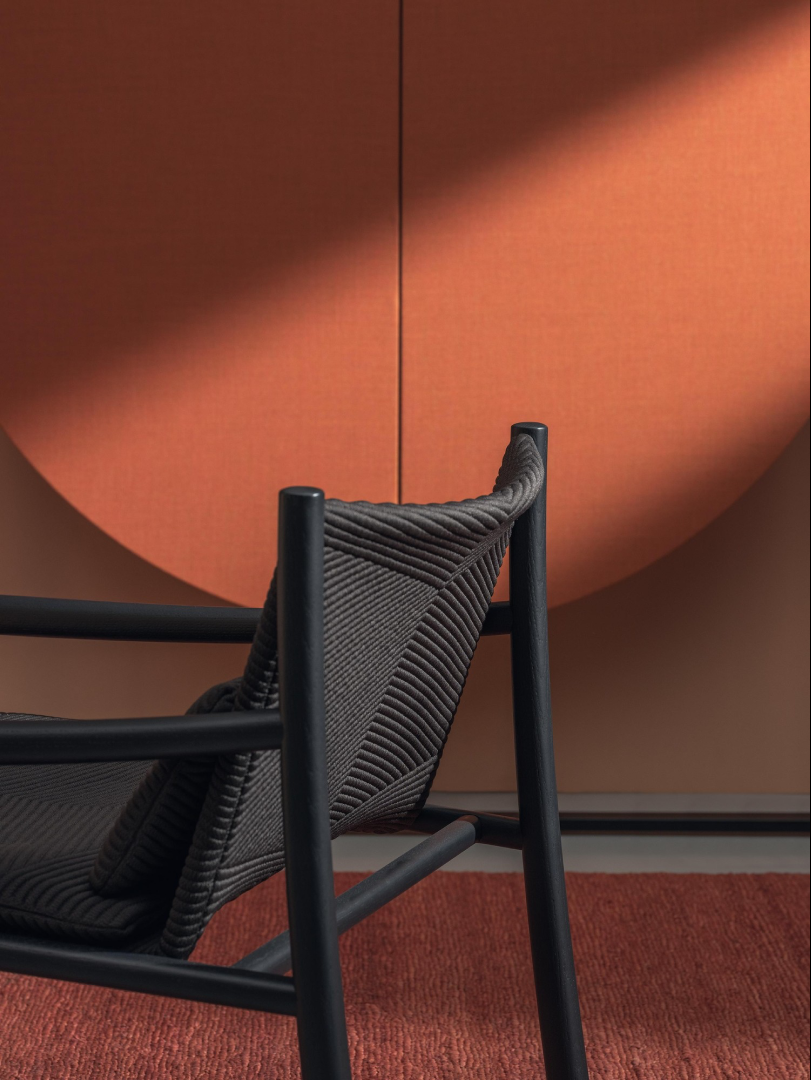 Kata — 4 Wooodssss Legsss, Black Locust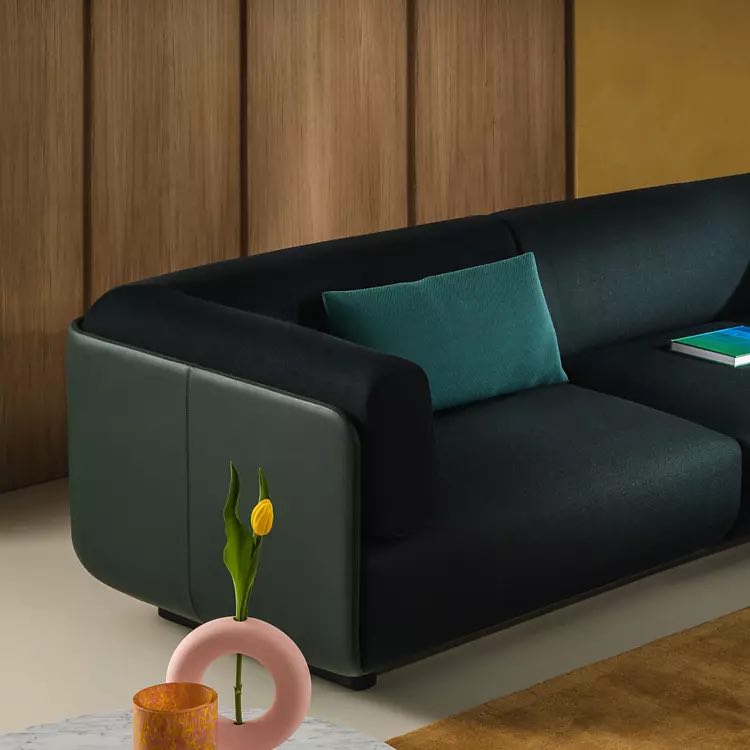 FINISHES
Different texture options for cushions and panel yet maintaining an overall monochromatic look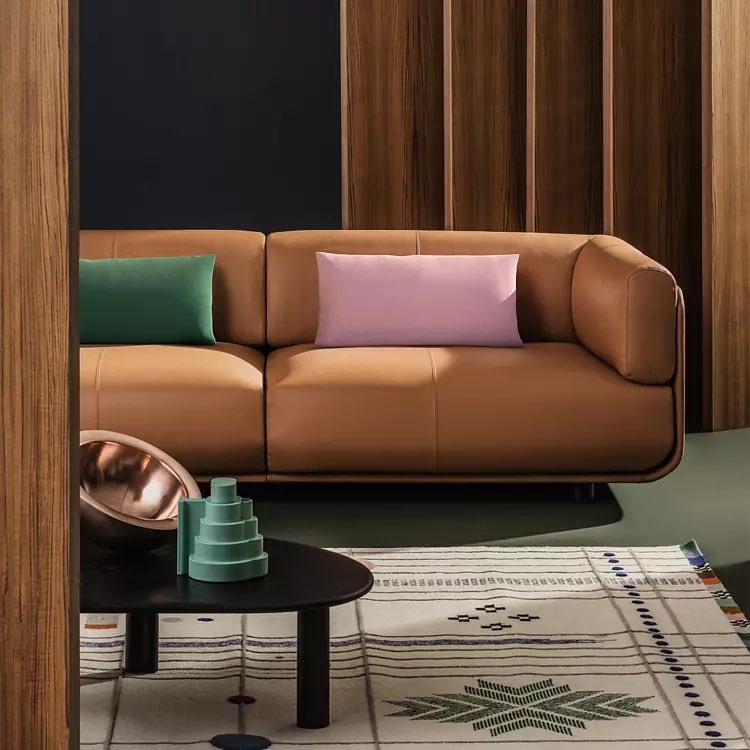 FLEXIBILITY
Shaal invites tactility and warmth into any space, both in residential and in contract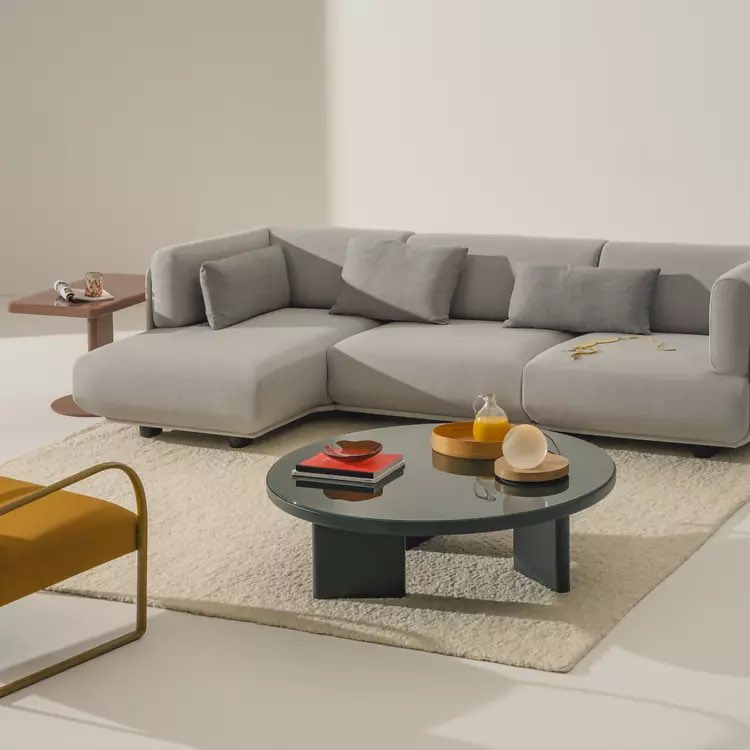 NEW RANGE
Expanding the Shaal sofa range, chaise longue module, ottoman and dormeuse make the collection more complete and suitable for residential settings