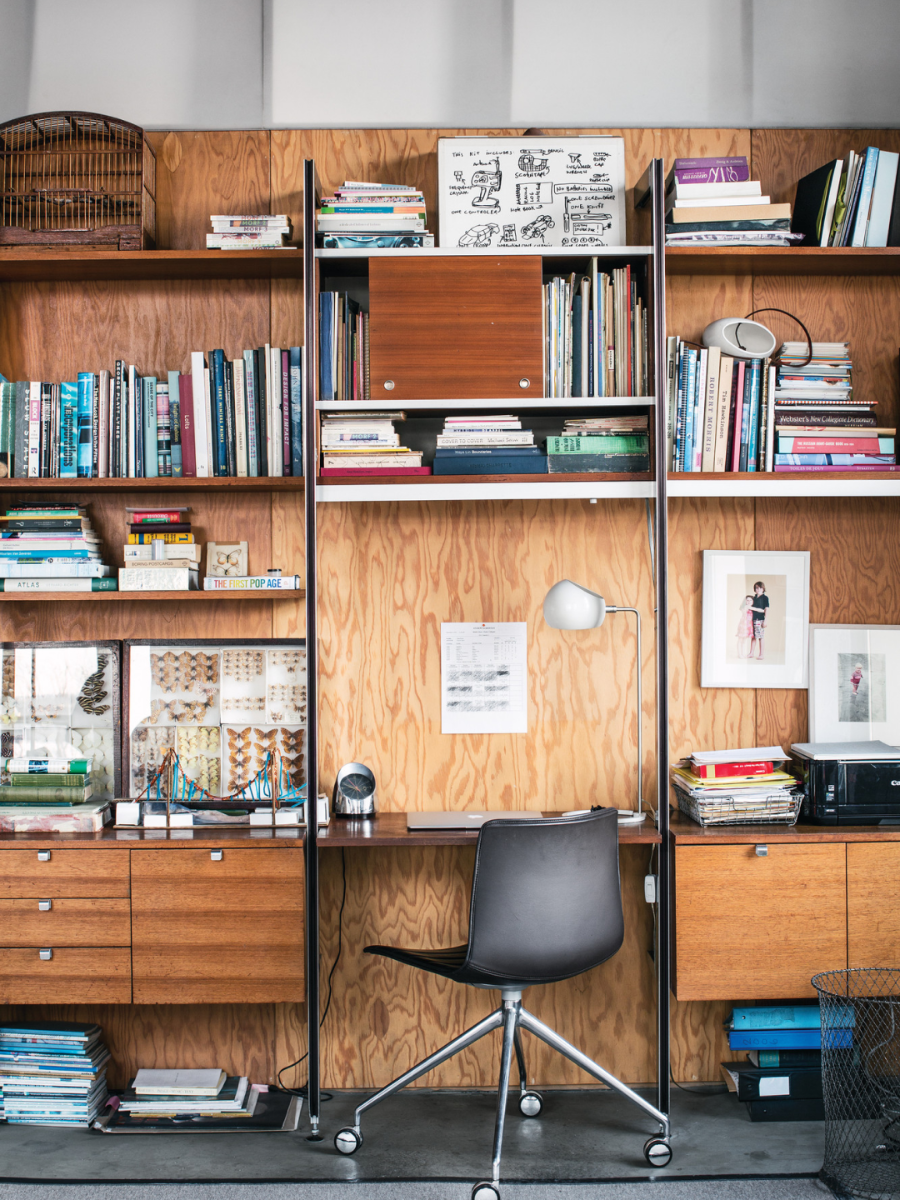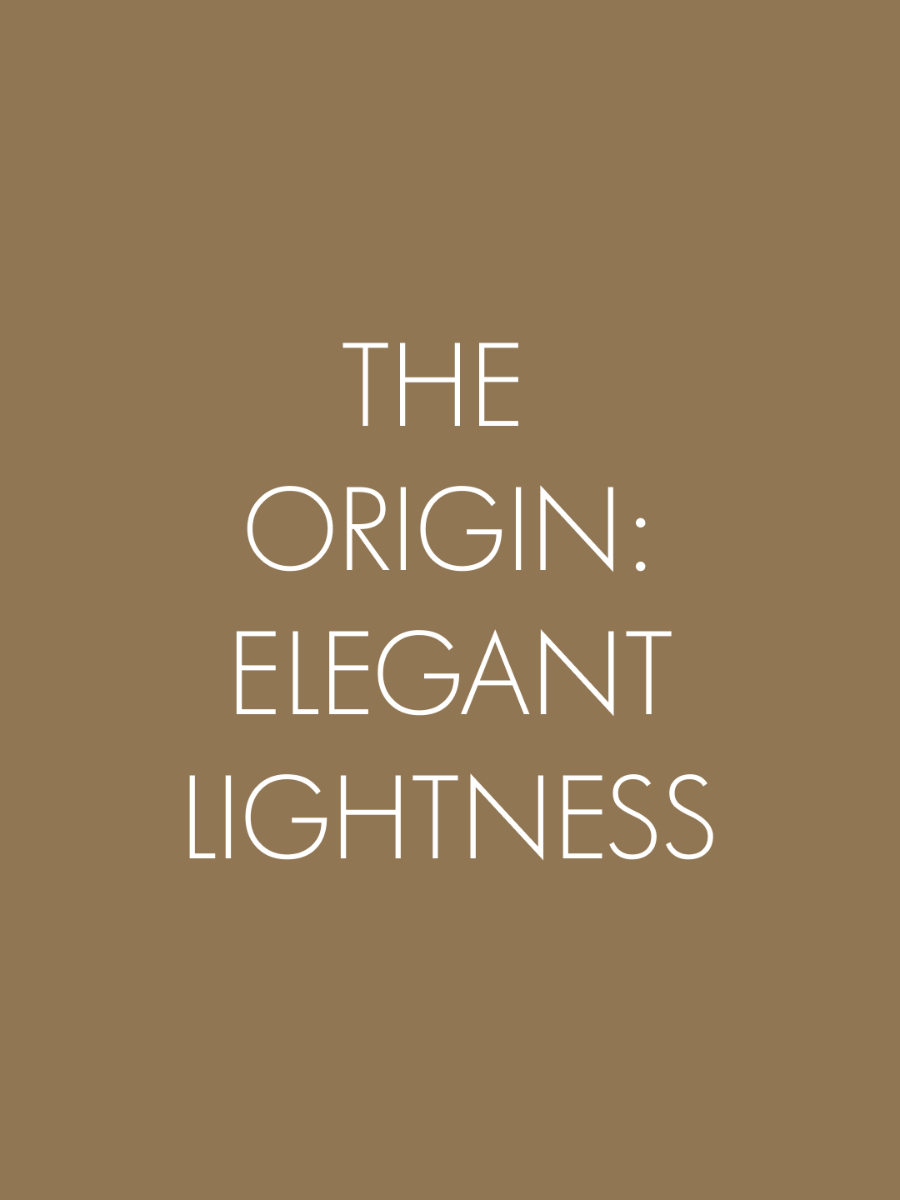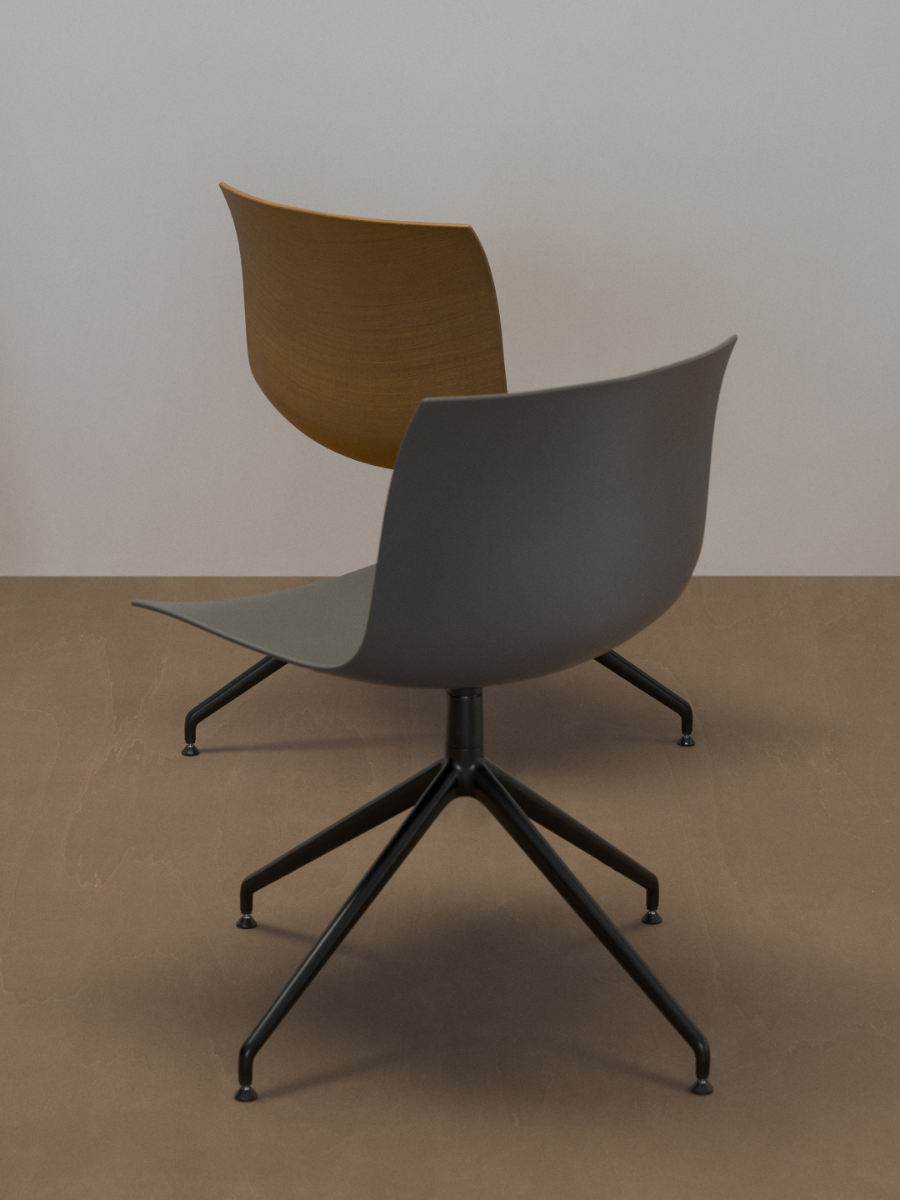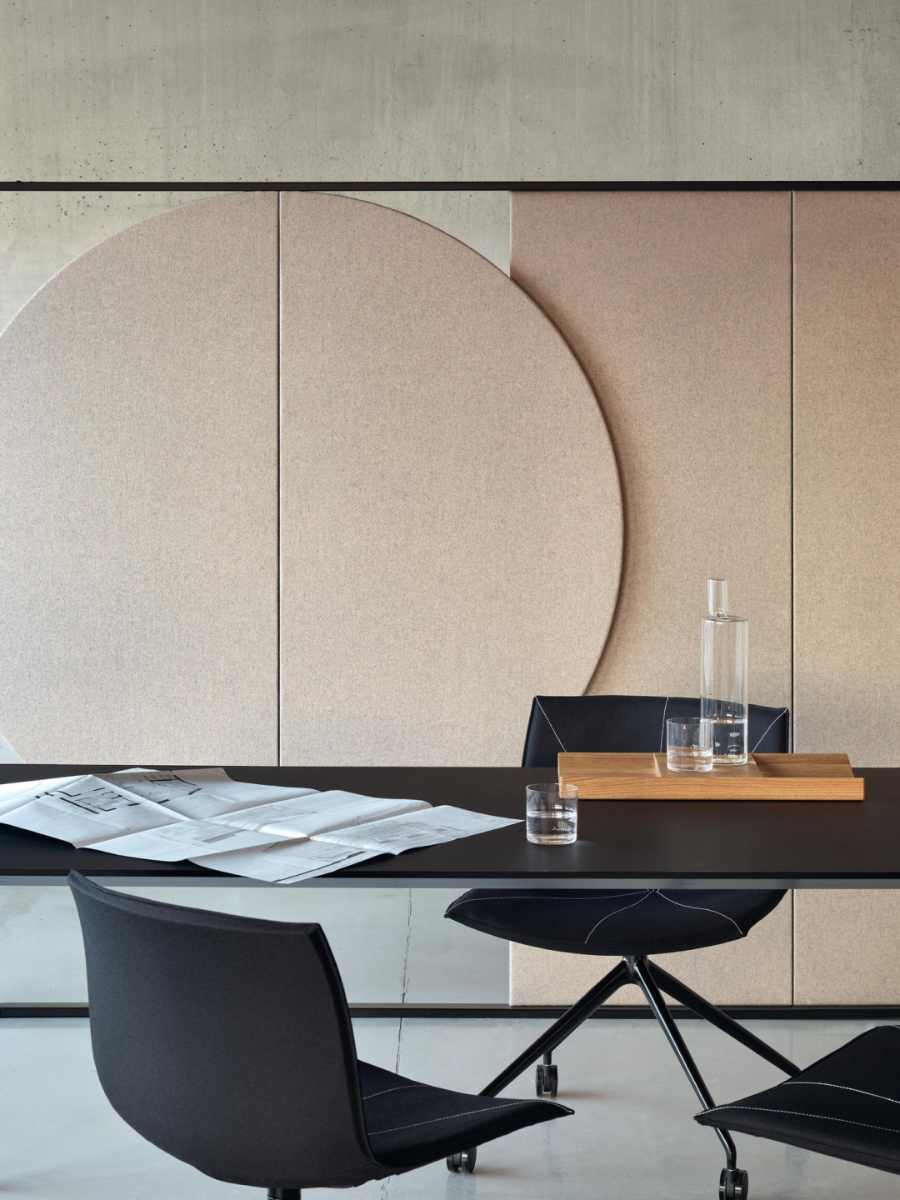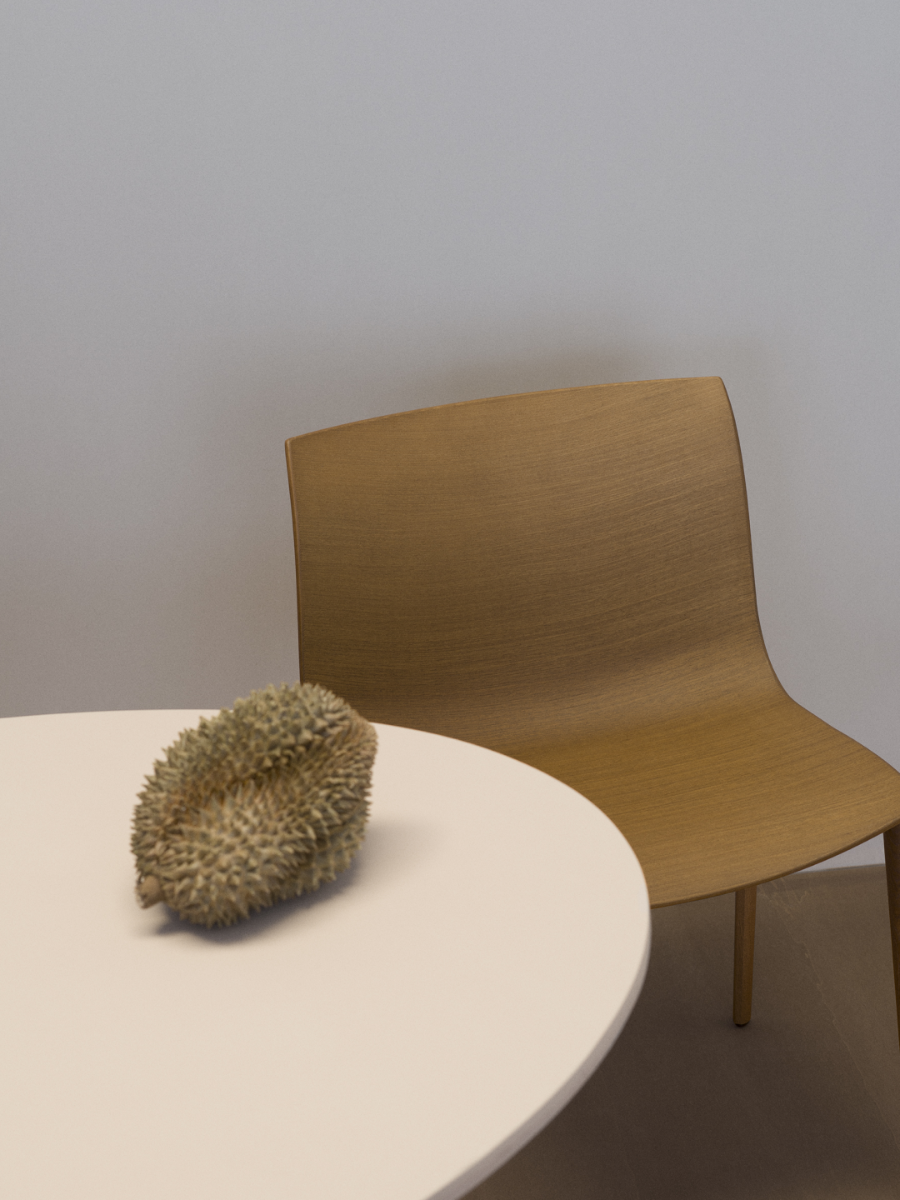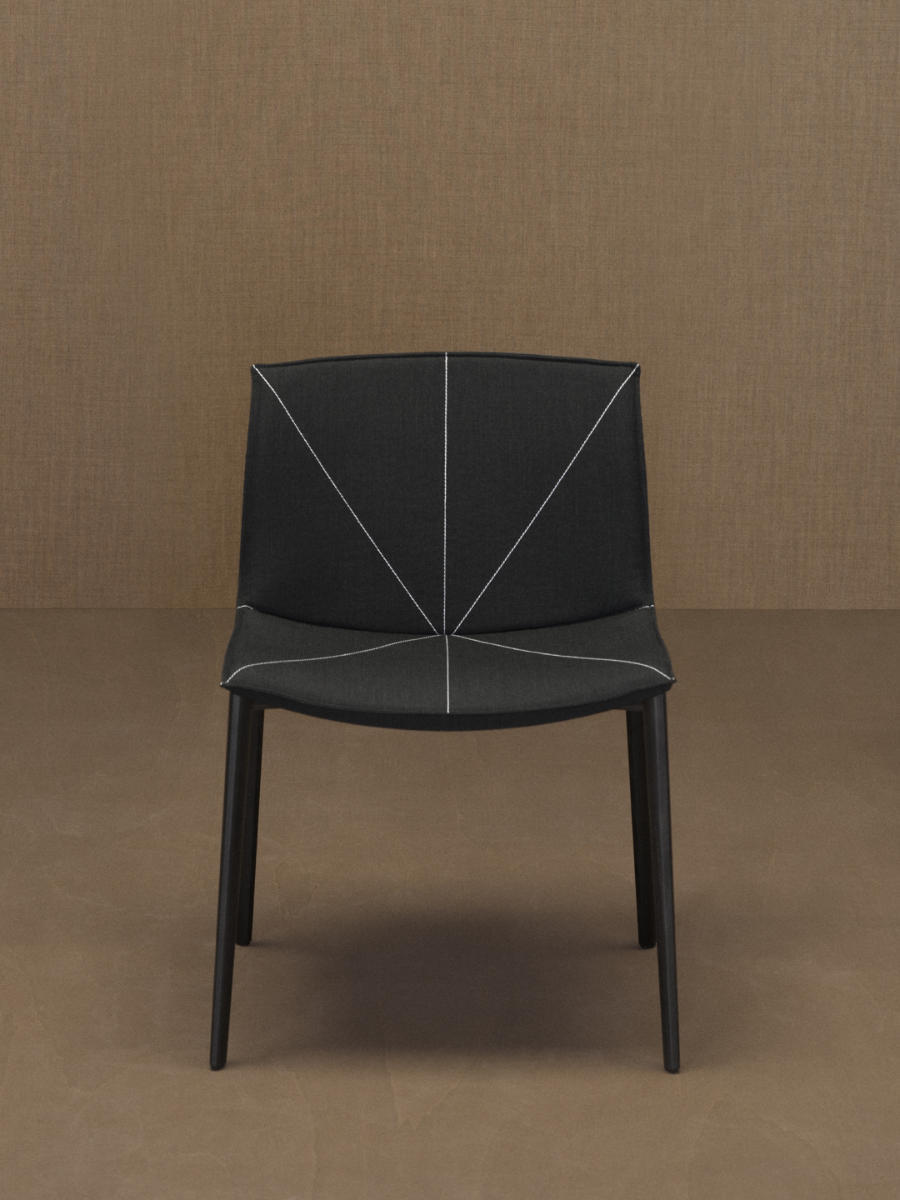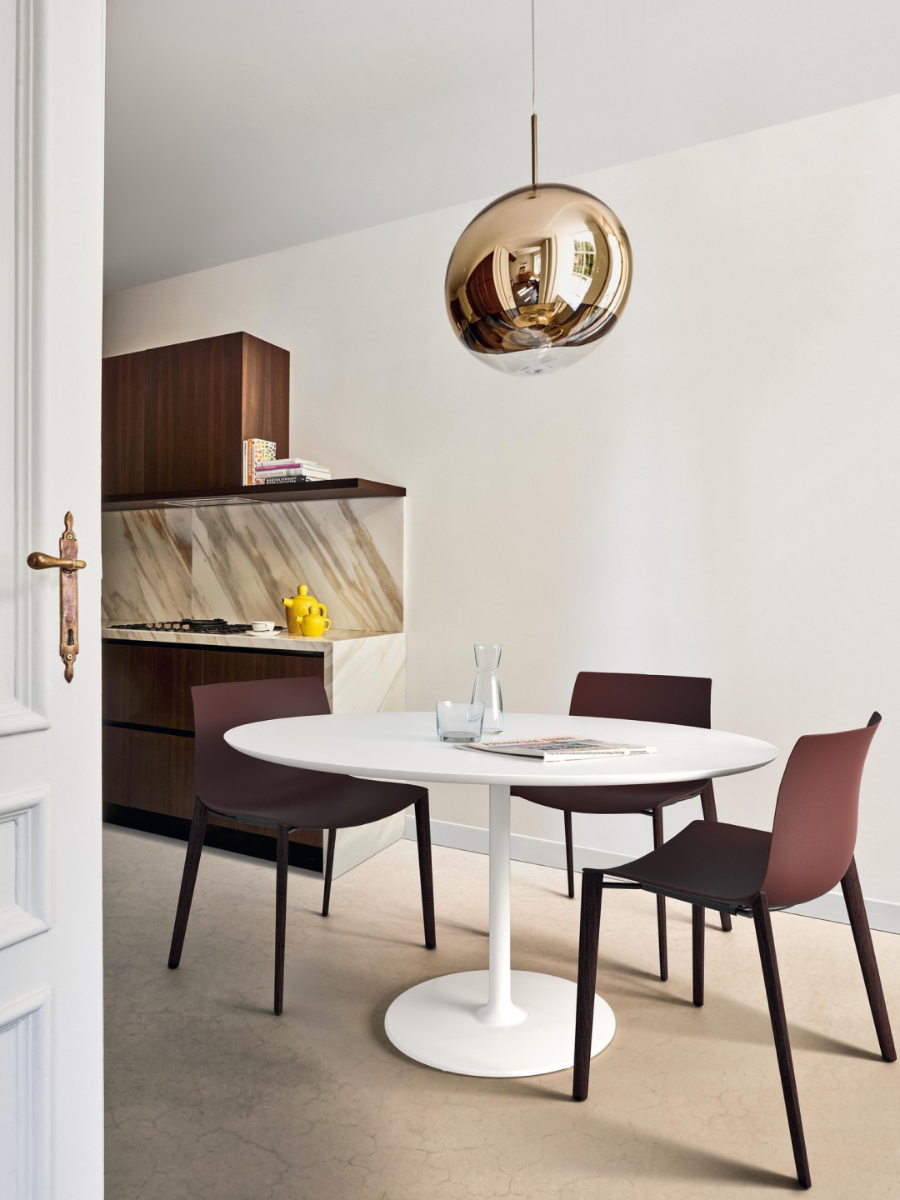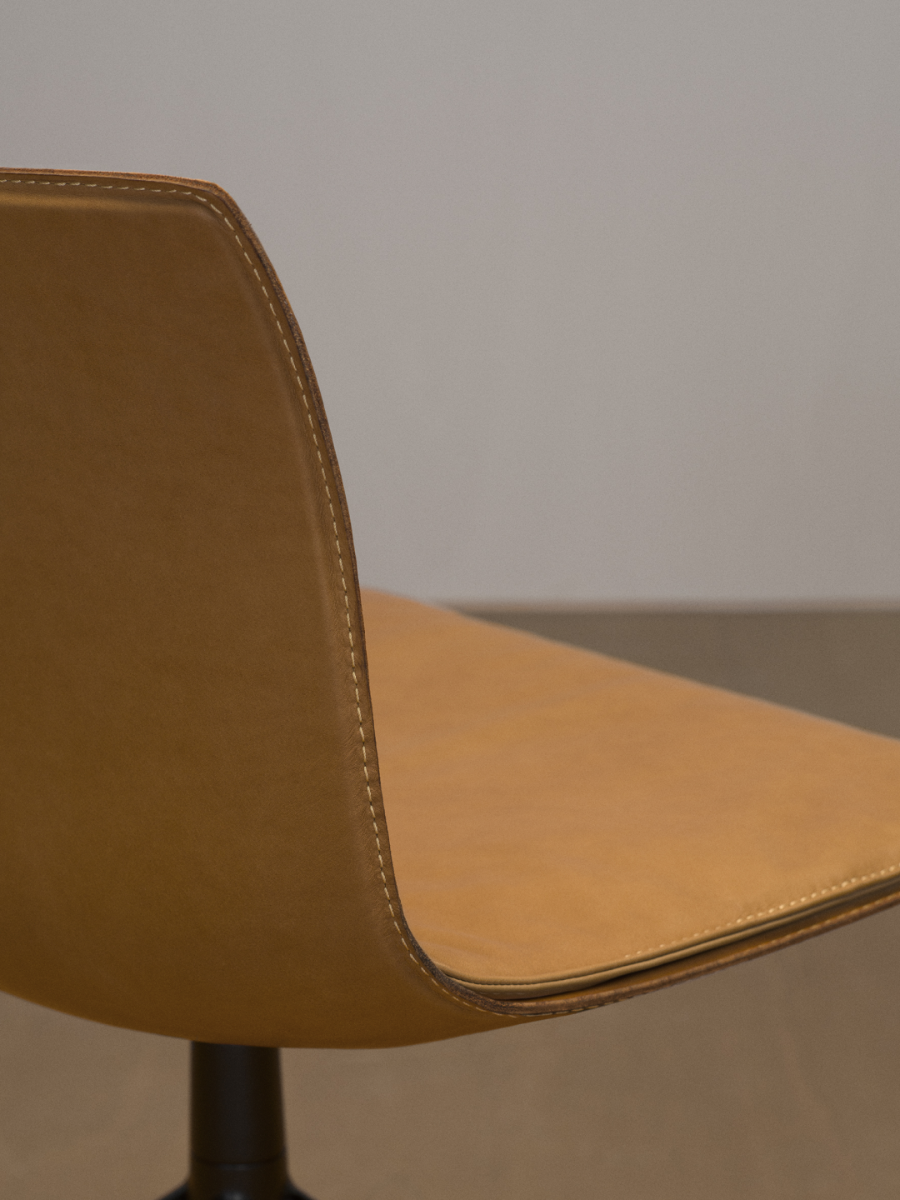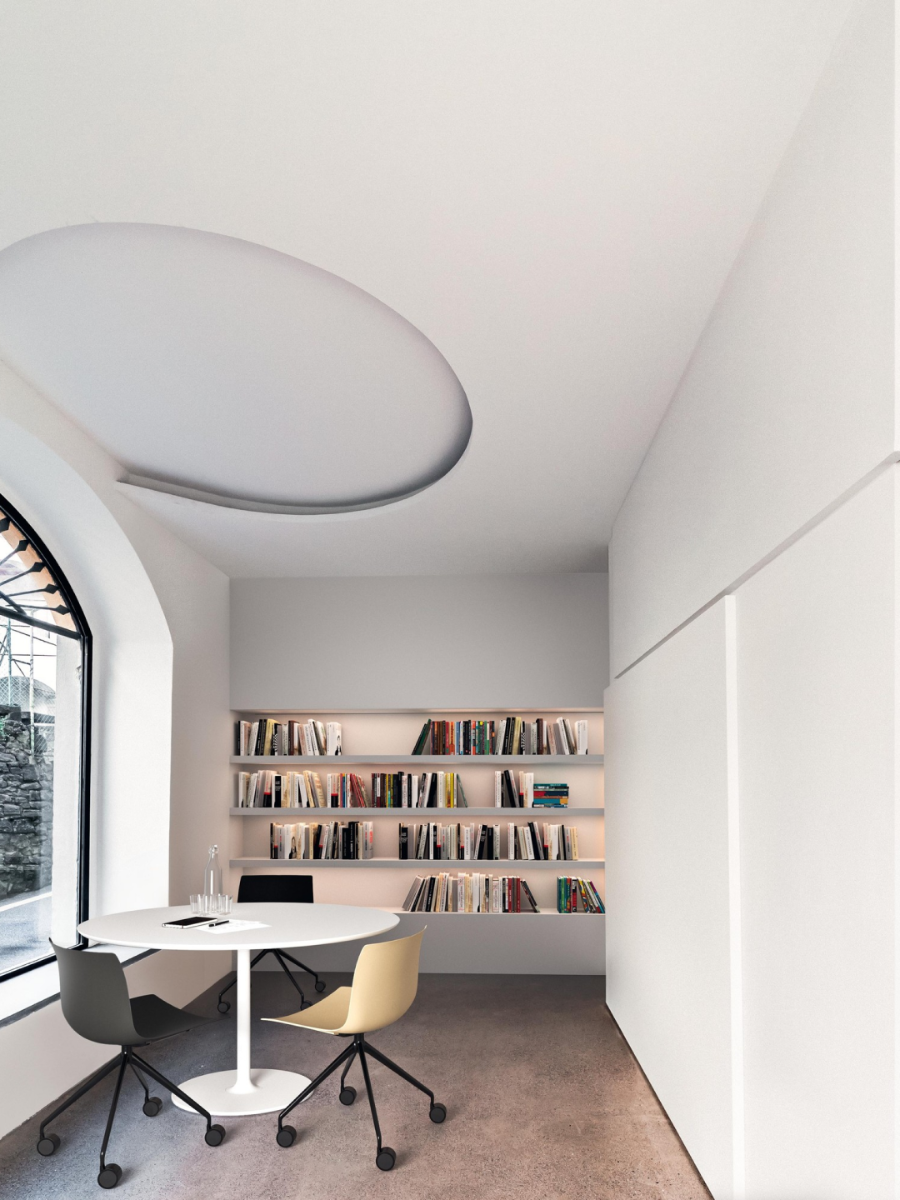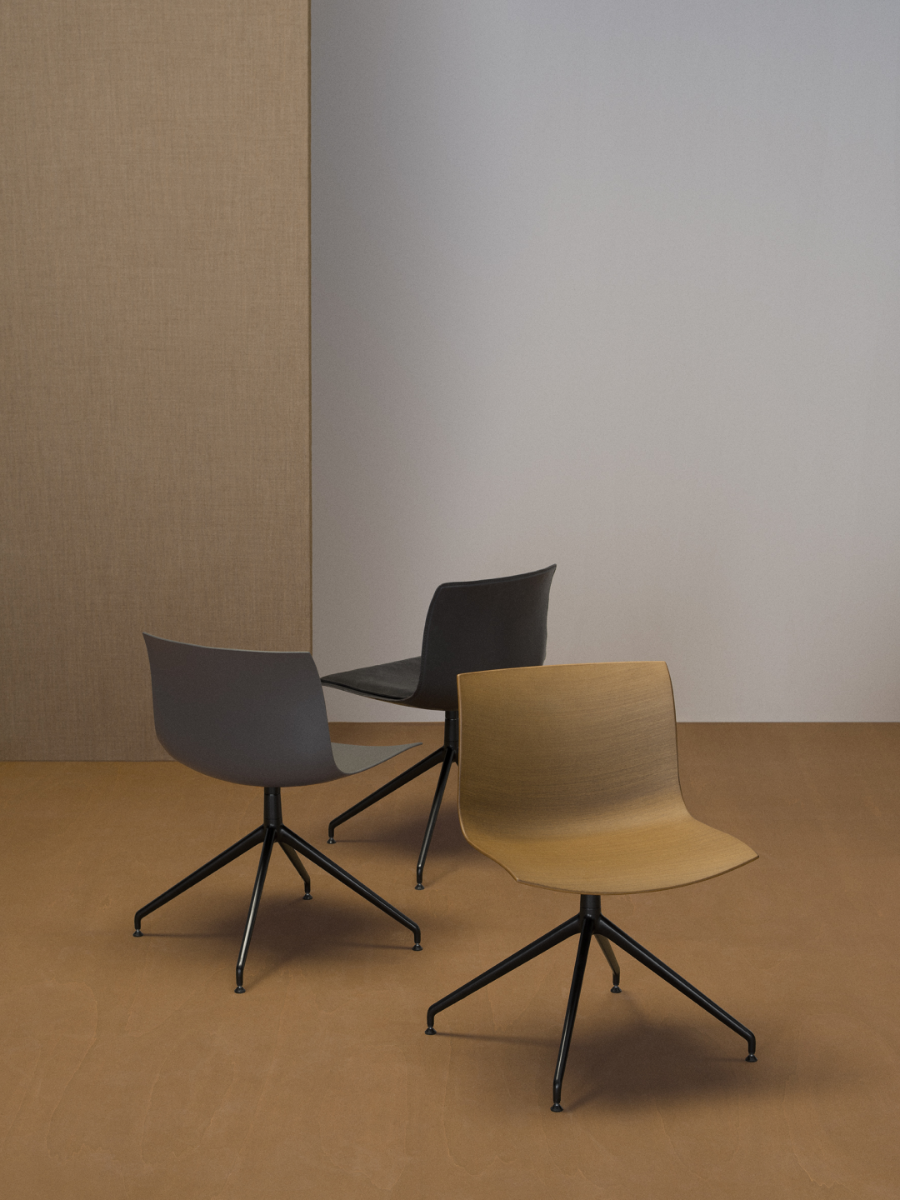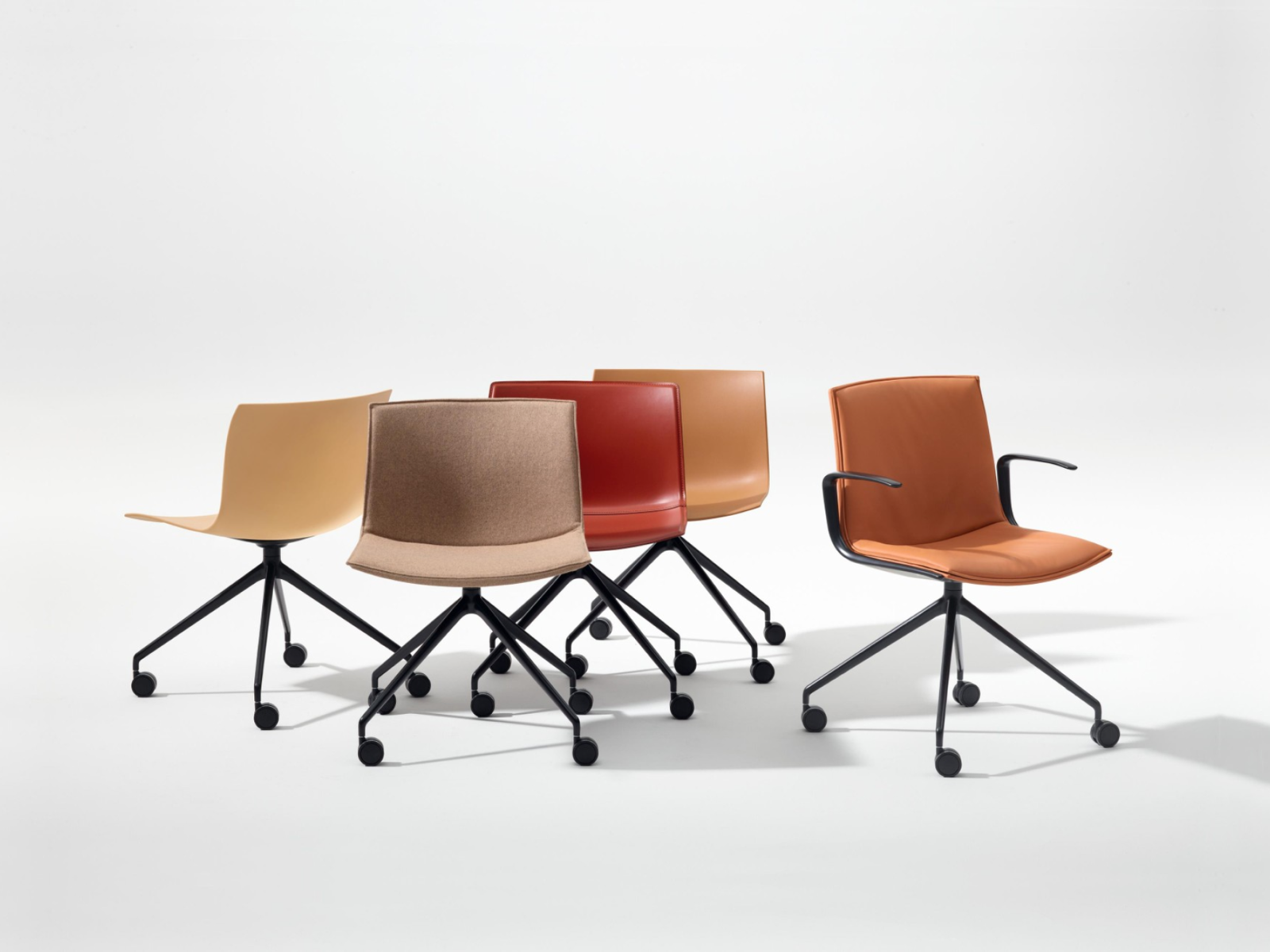 Catifa 53 is the original: the inspiration that extends to Arper itself. The graceful curved seat and sleek profile are the ultimate synthesis: conceptual purity is achieved through the reduction of the superfluous without loss of sensuality. In 2016 the color palette of Catifa 53 was enriched with warm finishes and with leather versions, creating an elegant, refined look mantaining its essential character.
Created for both residential and contract use, Catifa 53 is highly flexible, being suitable for indoor and outdoor applications. Available in chair or bar seat versions, the collection offers a wide variety of materials, colours and finishes.
The body is made of single-colour plastic. Upholstered versions include seat cushion, front cover, removable and fully upholstered body (with striped stitching) in fabric, coated fabric, leather or covered in leather. For greater seating comfort, it is also available with a newly released accessory cushion.
The bodies can be combined with all the bases in the collection, for configurations suitable for any type of environment: four-leg and sled base (stackable), wooden legs, trestle and five-spoke (with or without casters). The seat can be configured with optional armrests.
The seat on a bar, ideal for waiting rooms, is available with two, three or four seats and is modular with bodies or tops.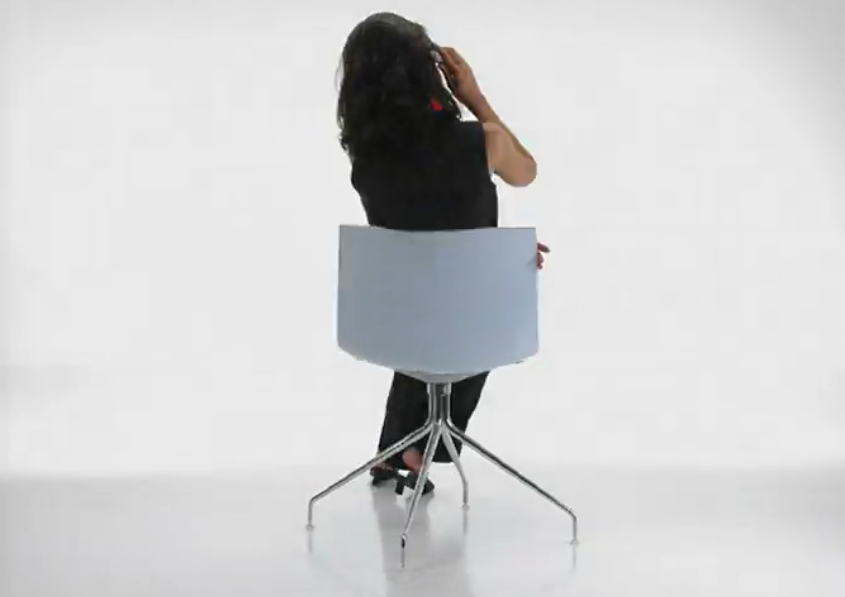 One Day with Catifa
From Arper Archives, 2002
Design By
Lievore Altherr Molina
2001
Downloads
Awards
FX International Interior Design Award
2002
Delta De Plata ADI-FAD
2003
MD International Magazine of Design "50 years" Award
2004
IF Product Design Gold Award
2006
Red Hot Design Award
2006
Inspirations