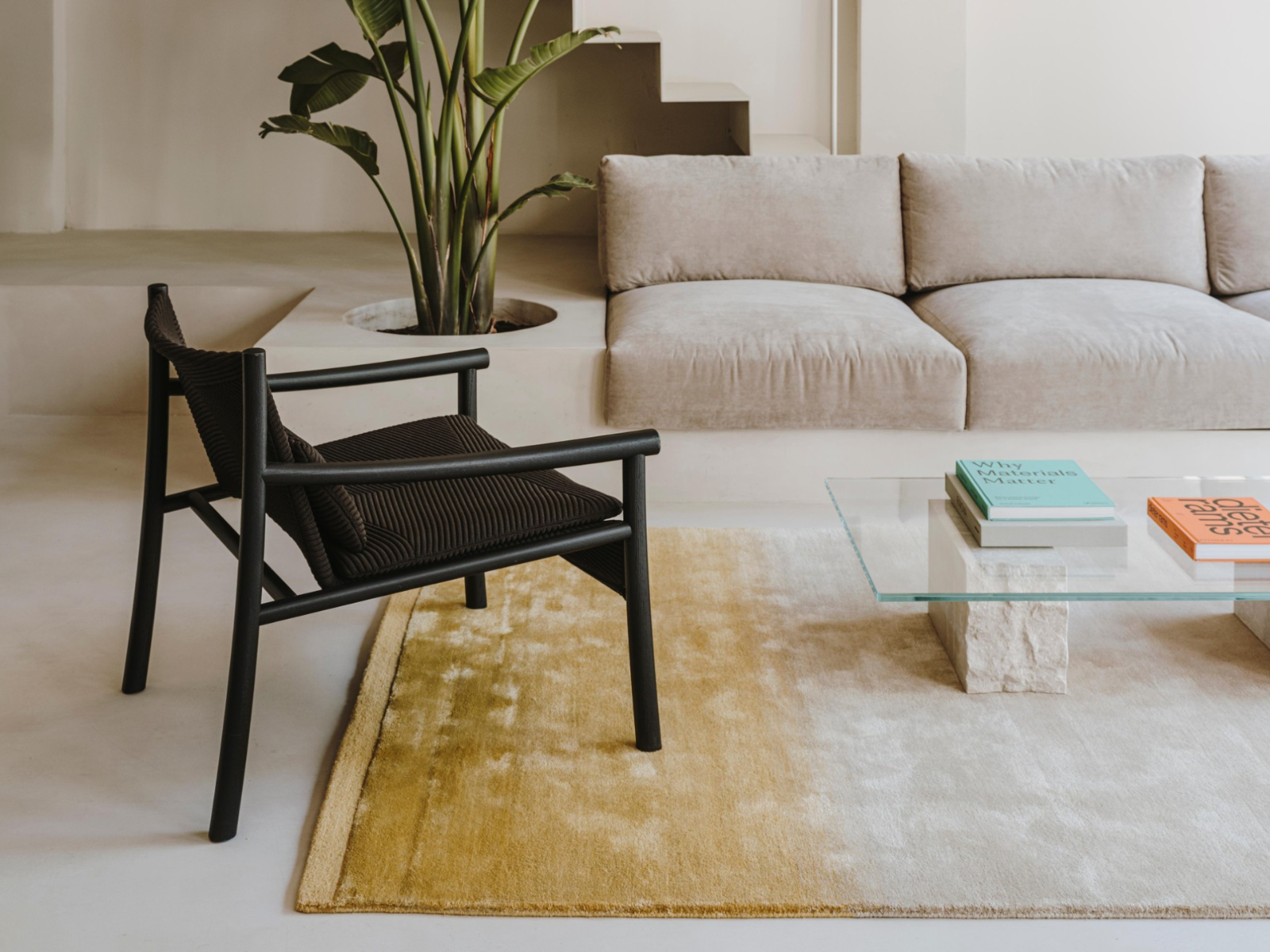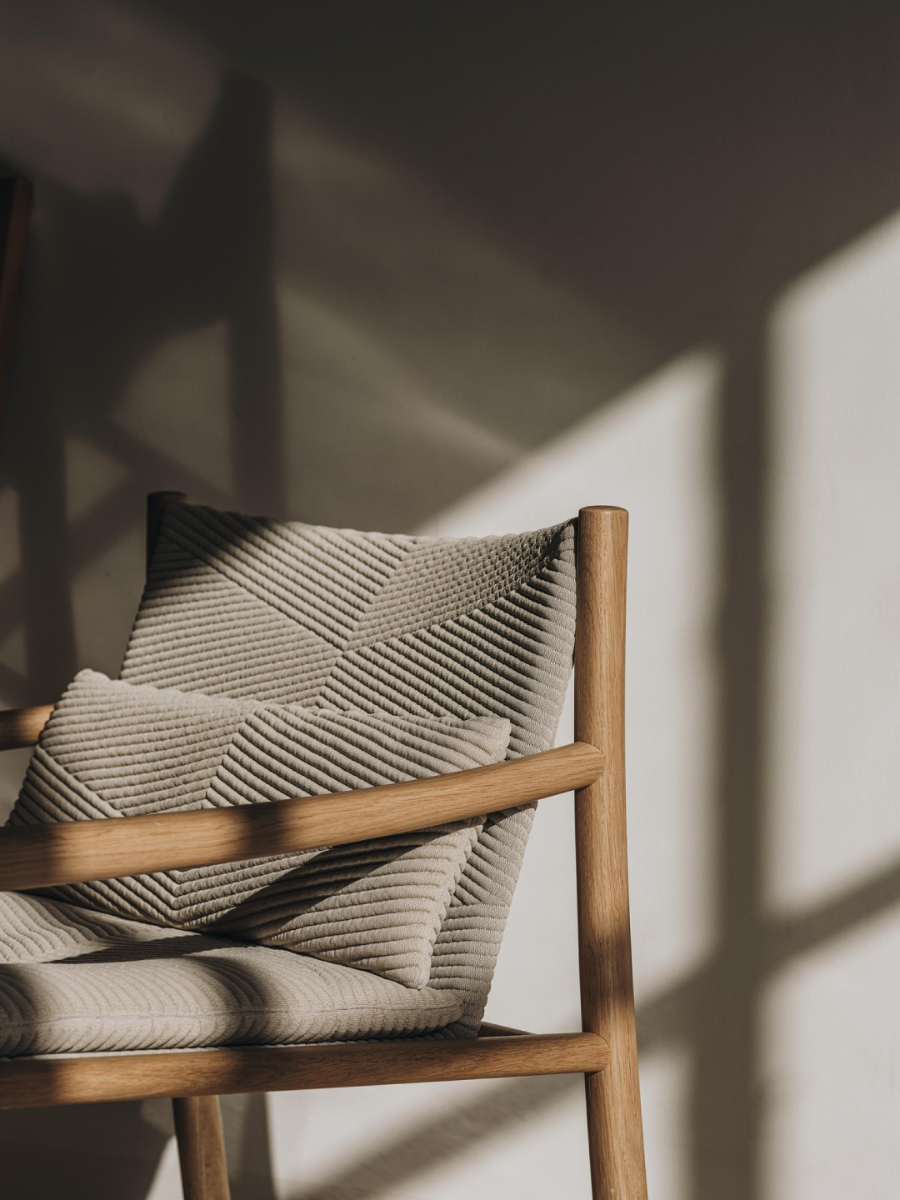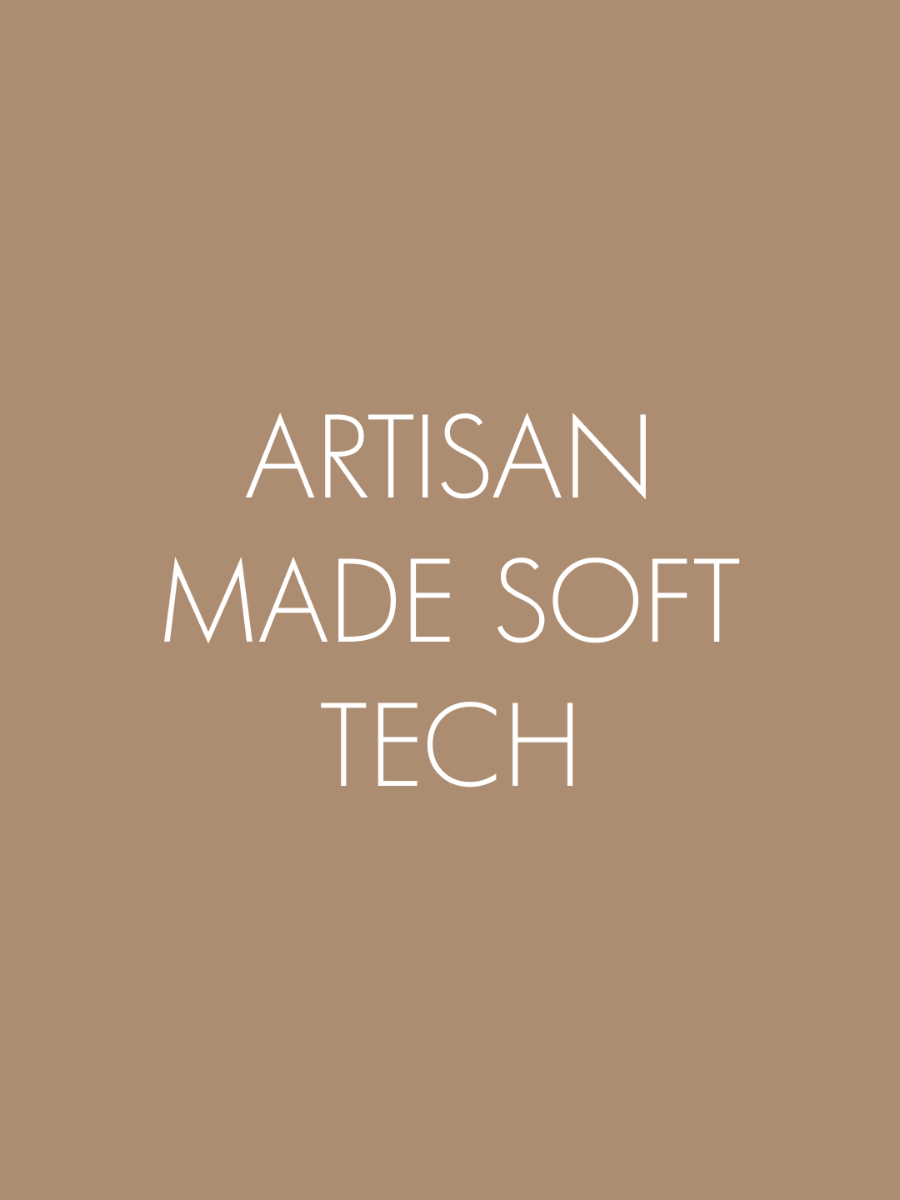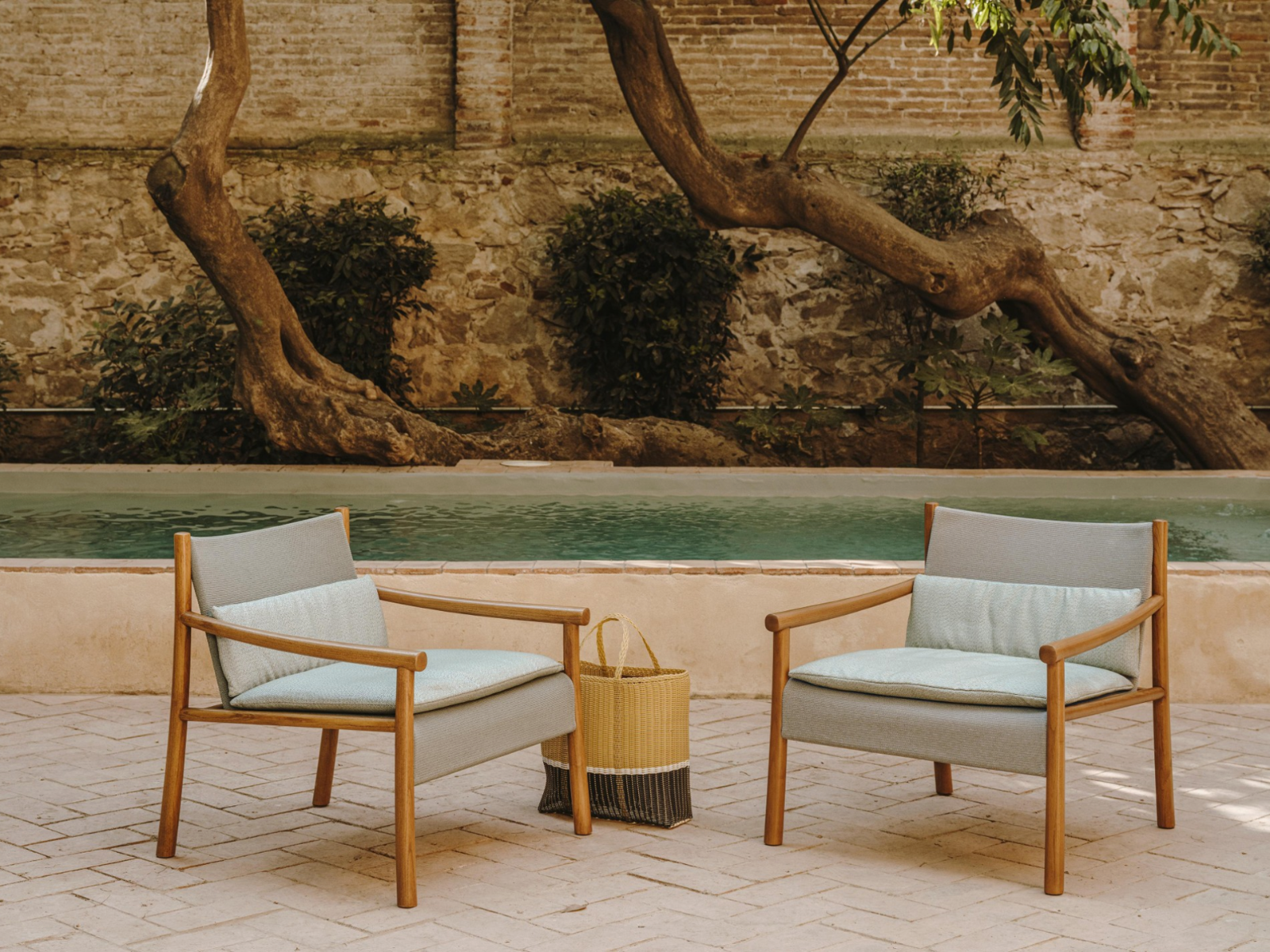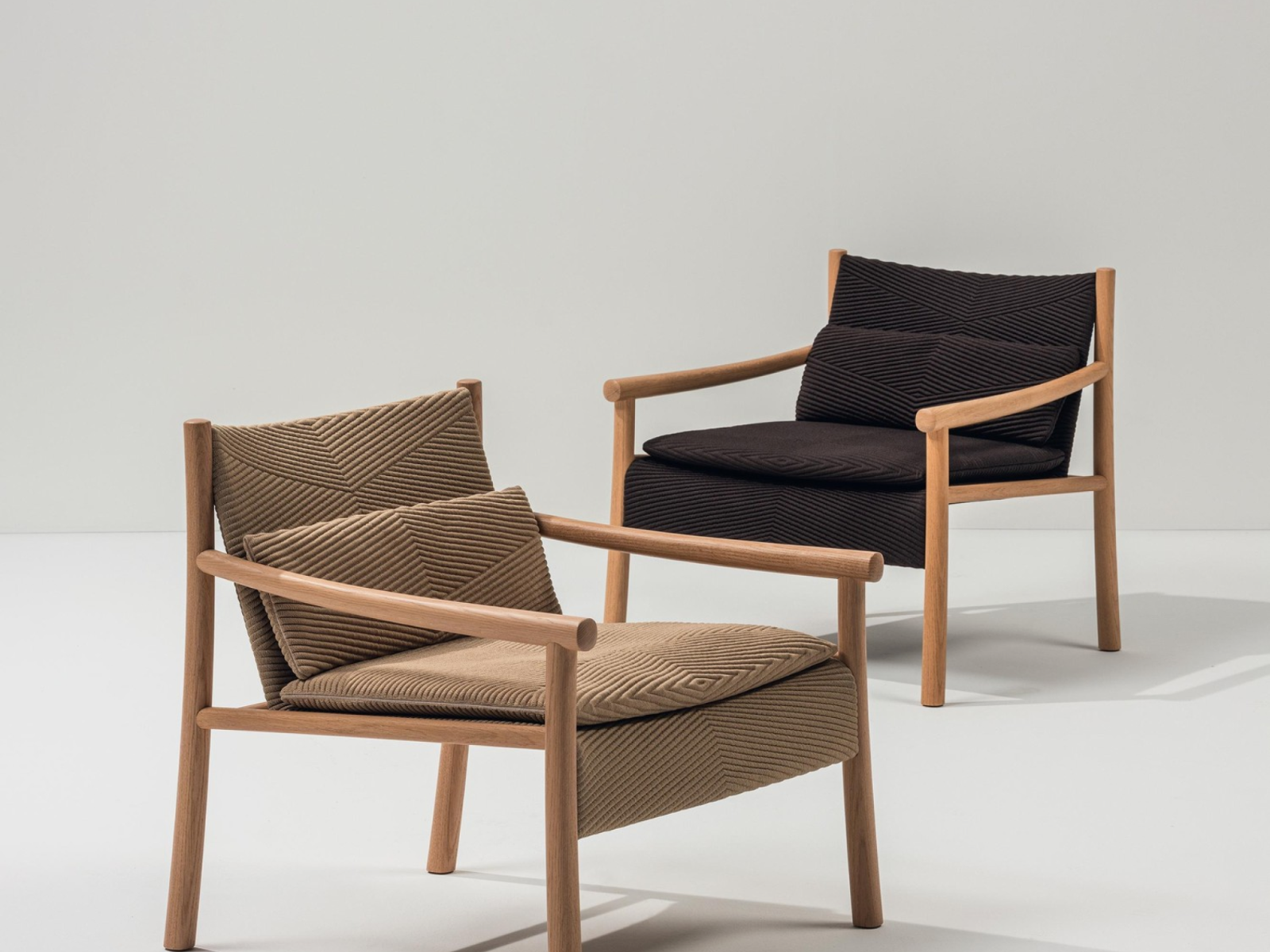 Lightweight in form and environmental footprint, Kata is designed with circular sustainability at its core. Arper's first solid wood lounge chair, Kata takes inspiration from artisan-made wood and woven straw chairs and reimagines the near universal typology using contemporary, sustainable solutions in an expression that's both graphic and warm. Kata finds form in juxtaposition—an evocative gesture in the movement between material presence and minimal silhouette, softness and strength, tradition and technology.
Kata combines traditional craftsmanship with soft technology, for an elegant and distinctive lounge chair, suitable for multiple indoor and outdoor applications: from the intimacy and warmth of the home, to the needs of common spaces in contract settings.
The solid wood structure, available in oak or black locust, both FSC certified, supports the body, made of 3D fabric with a delicate weave, designed specifically for the Kata project. The upholstery is made from post-consumer polyester yarns processed into lightweight, durable fibres. The fabric has been technologically conceived to perfectly adapt to the seat stem, reducing material waste to a minimum, and is available in two types: 3D knit with graphic pattern and internal micro padding or 3D knit with striped pattern (the latter is also suitable for outdoor use).
Additional back and seat cushions can be customised, drawing from either Arper's wide selection of fabrics or 3D Knit covers with graphic patterns.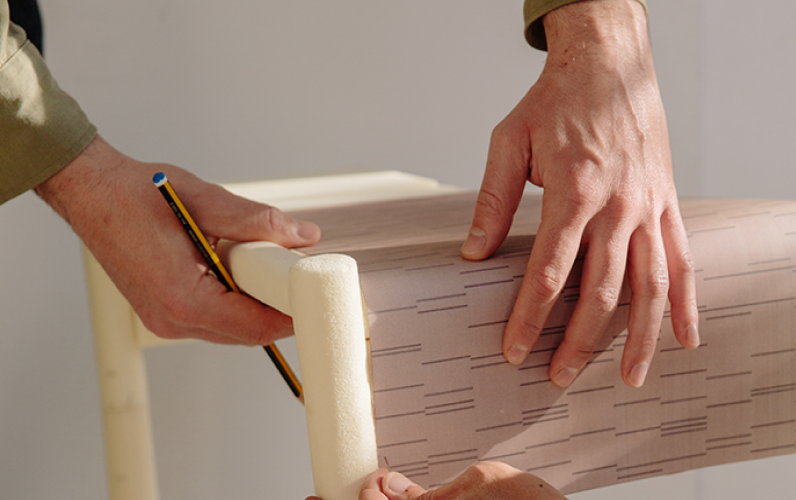 Kata: An Interview with Altherr Désile Park
Design By
Altherr Désile Park
2021
Downloads
Awards
FX International Design Awards, UK
2021
Mixology North 21 Awards, UK
2021
Delta Awards, ES
2022
People's Choice - AZ Awards, USA
2022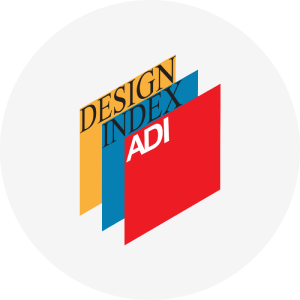 ADI Design Index, IT
2022
Inspiration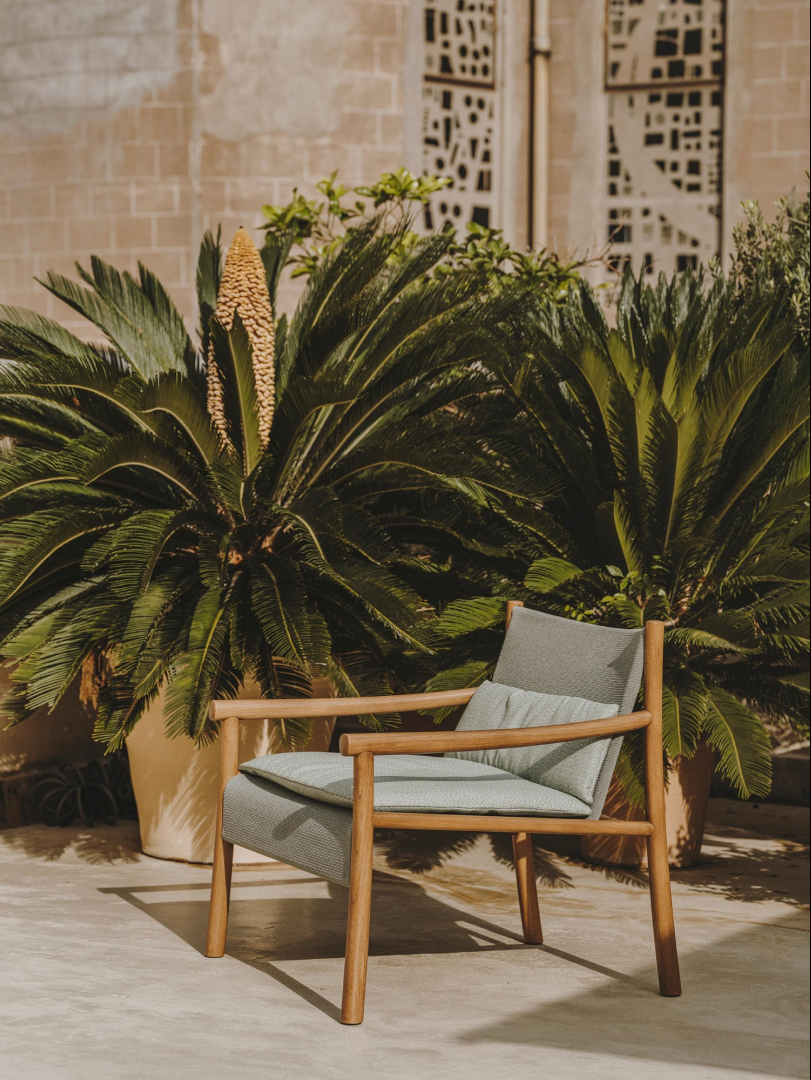 Kata — 4 Woods Legs, Black Locust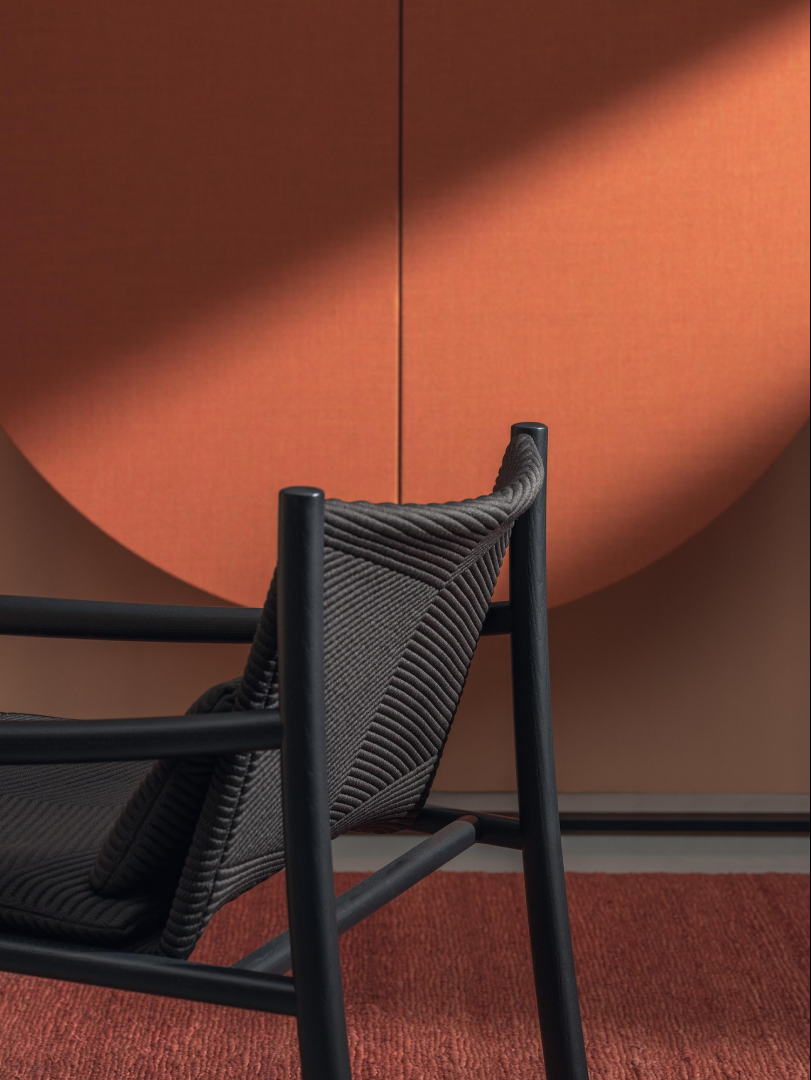 Kata — 4 Woods Legs, Oak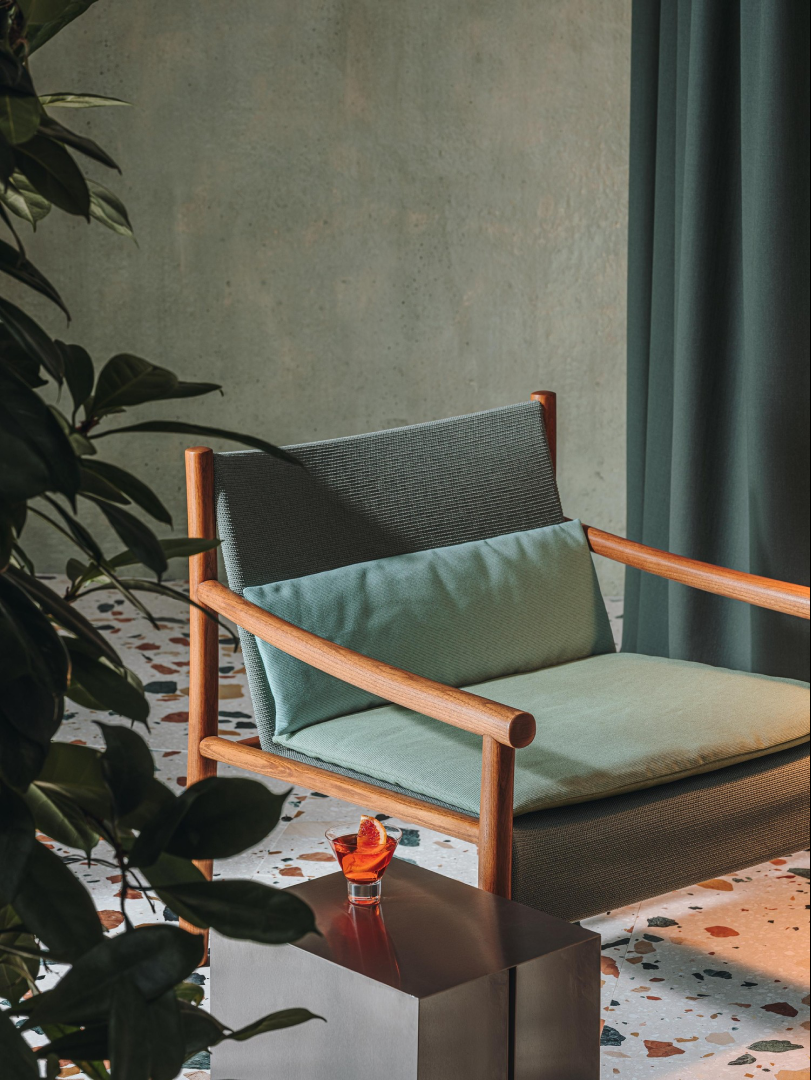 Kata — 4 Woods Legs, Black Locust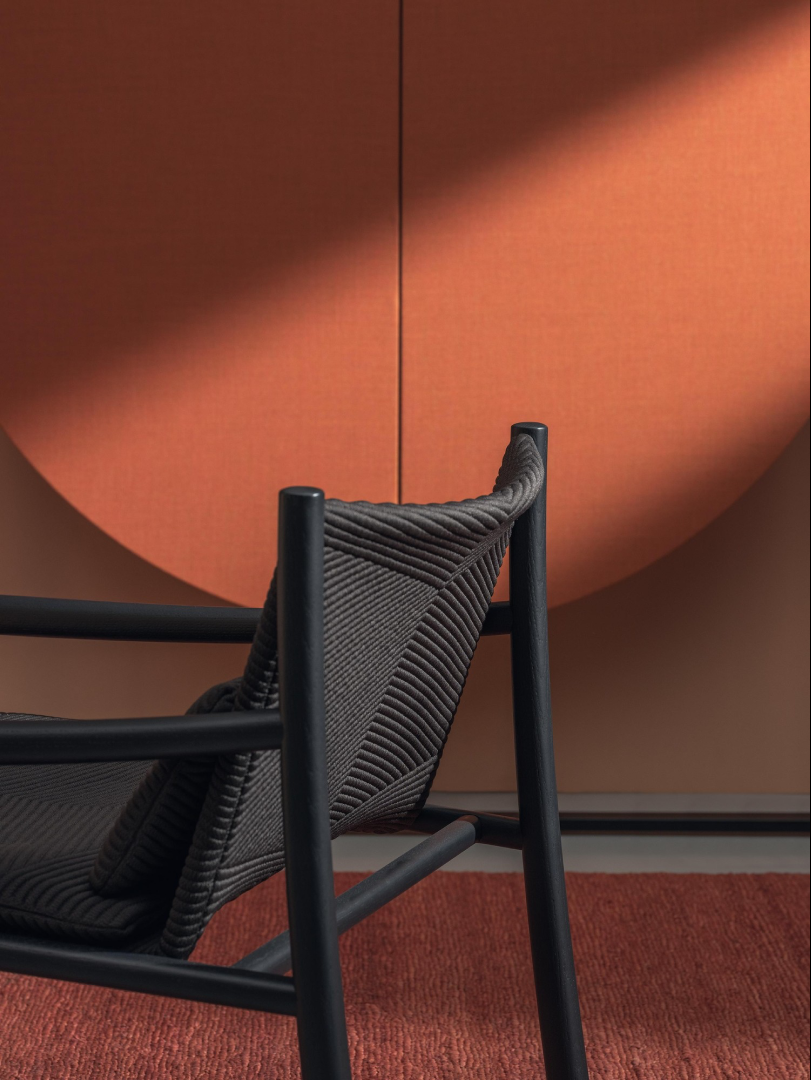 Kata — 4 Wooodssss Legsss, Black Locust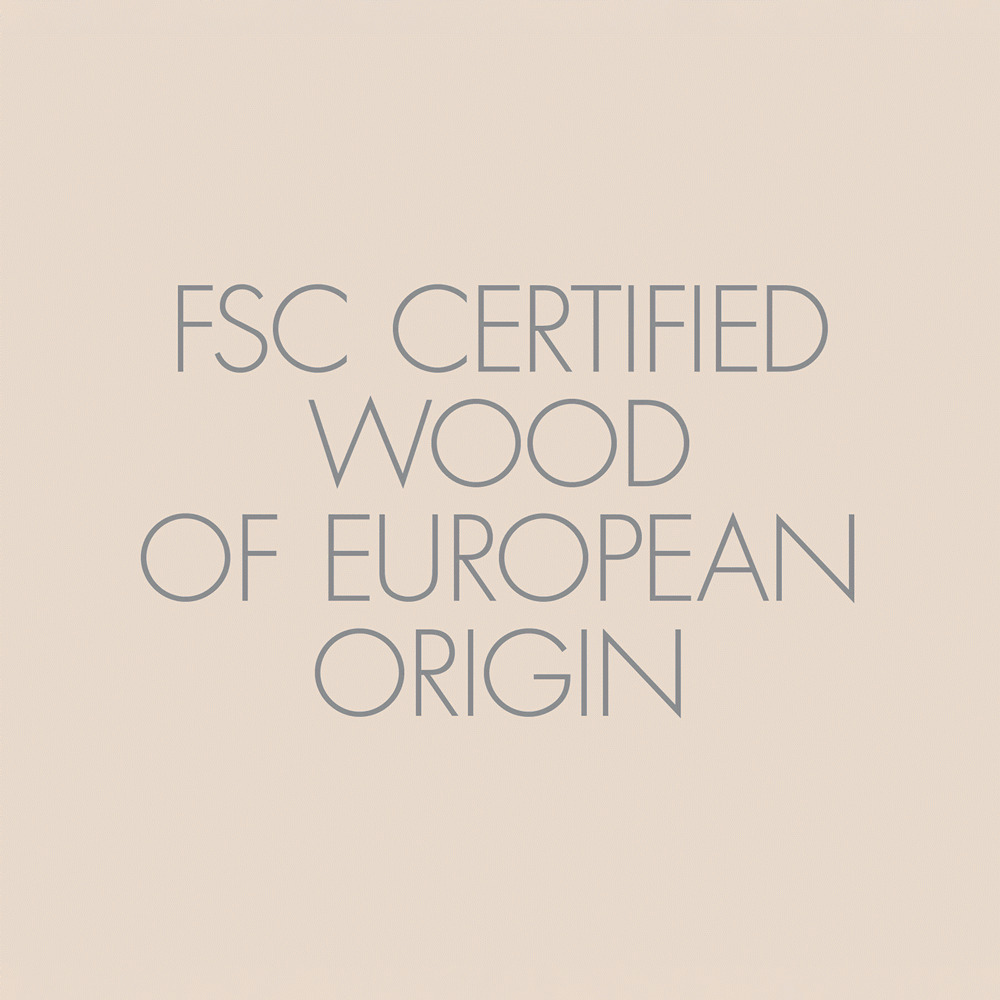 FSC CERTIFIED WOOD
Kata uses solid wood from certificated FSC-production, meaning that it will last a very long time ensuring the longevity of the product. Hardwood requires a long-term investment and necessitates substantial time to grow and mature and that is not compatible with fast production cycles.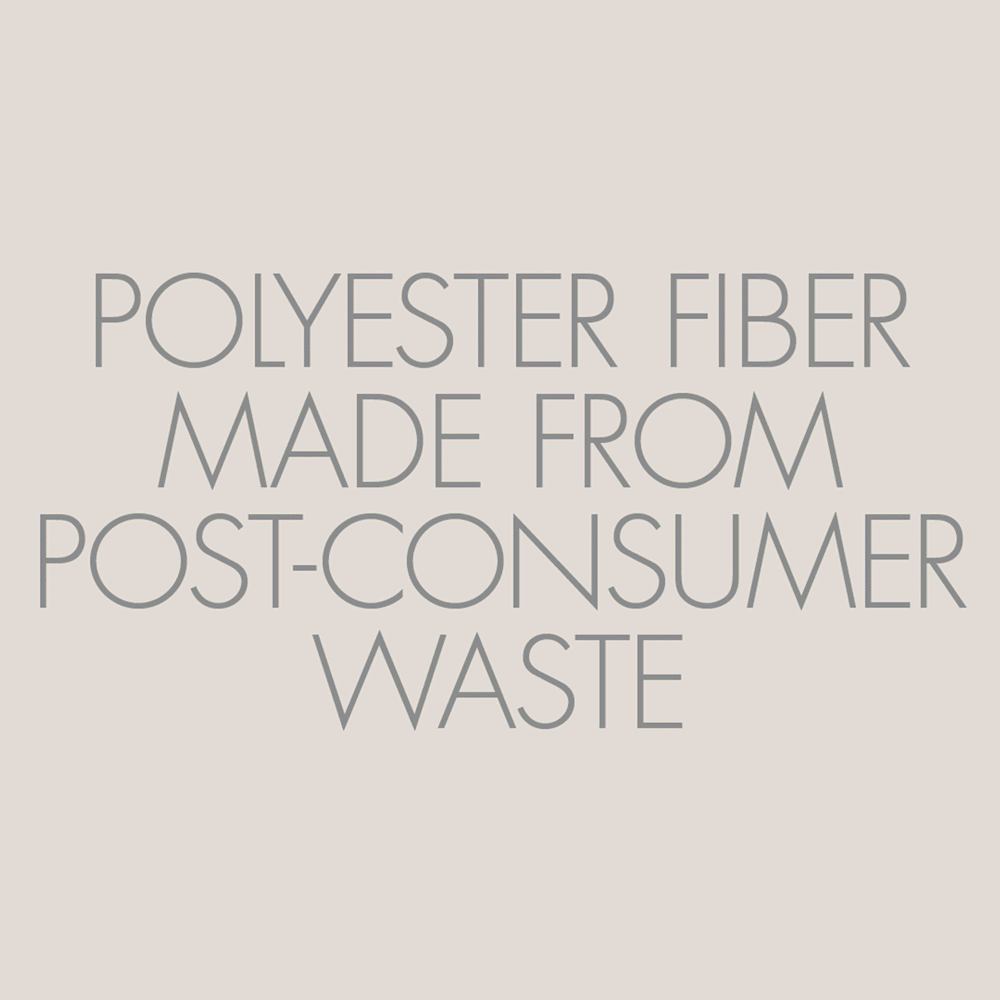 RECYCLED POLYESTER
Roughly 1-kilo of waste — or about 48 half bottles — is used to produce 1-kilo of yarn. Not only does this mean that there is less plastic going into landfills, the process also uses much less energy than producing virgin polyester and supports the recycling system by providing yet another commercial application for recycled goods.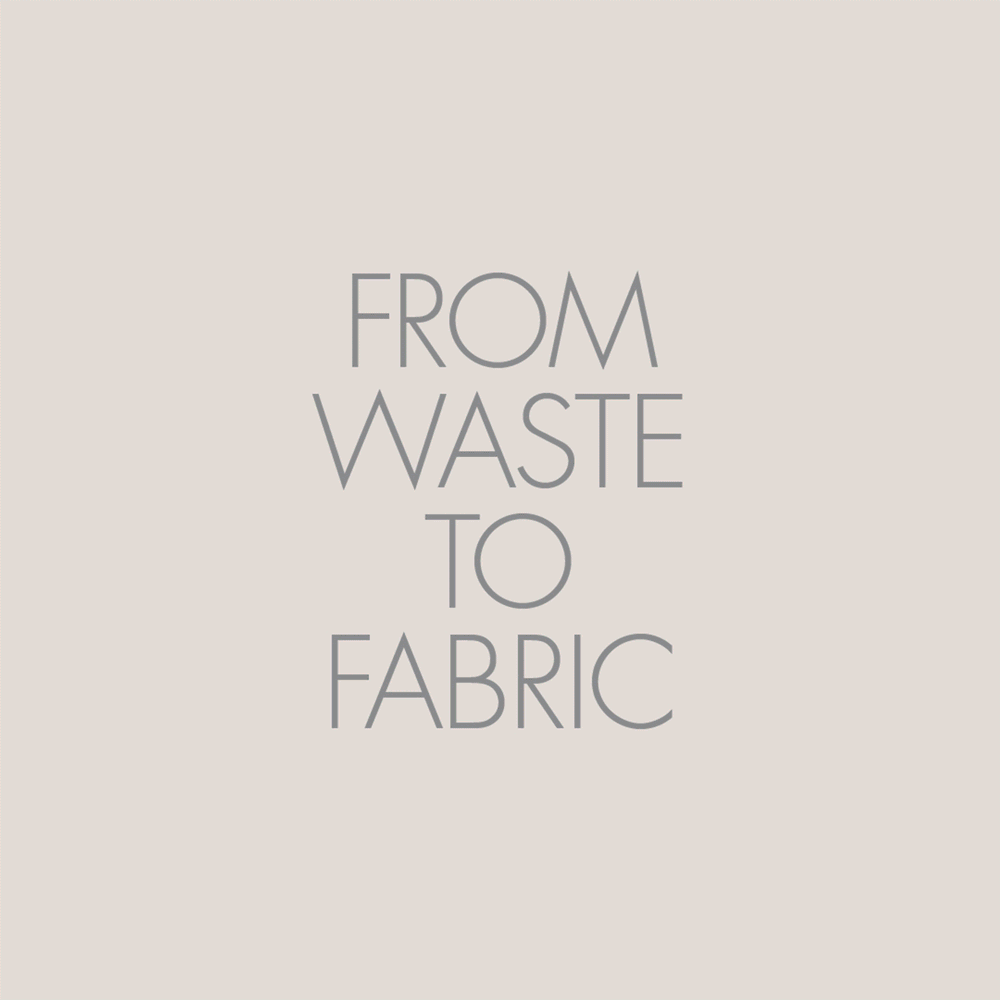 FROM WASTE TO FABRIC
Kata is created using a strong and durable polyester fiber made from post-consumer recycled plastic bottles. Because the recycling process transforms the fiber on a molecular level, there is no difference between recycled polyester and virgin polyester: it looks and behaves like wool, but with excellent stretch and stain, water, light and weather resistance.