Adaptable housing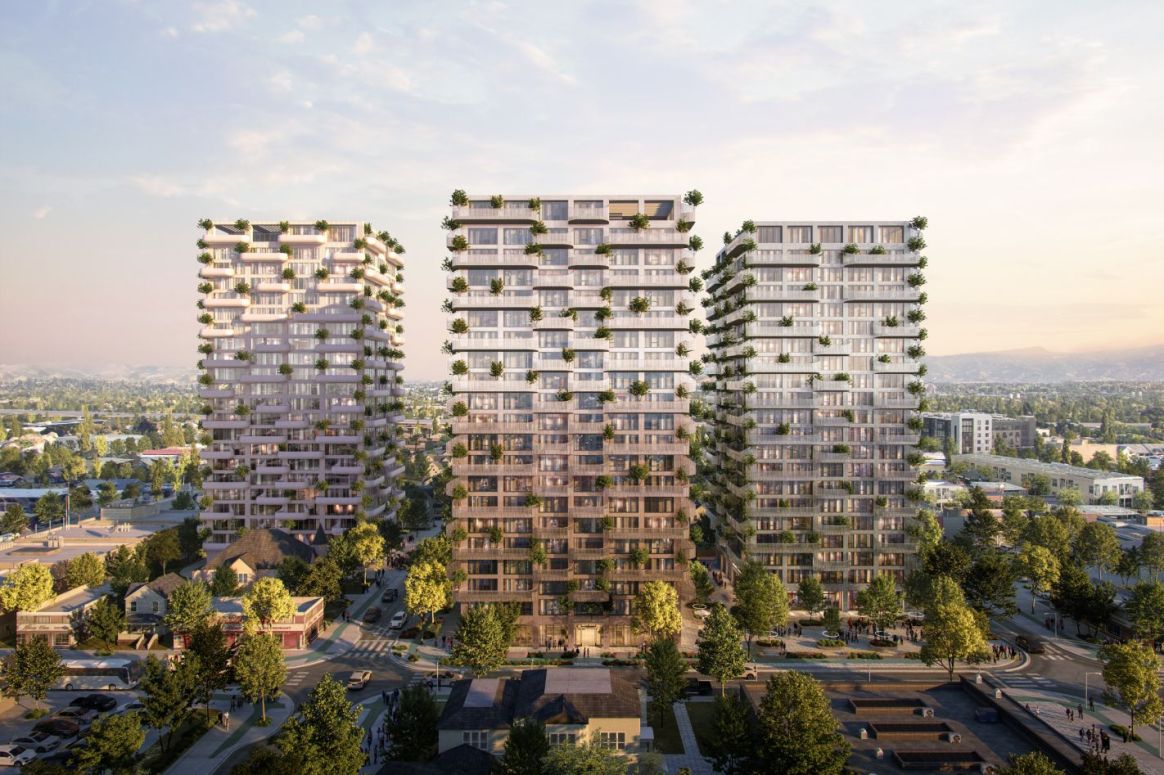 Obsolete building types, an unaffordable real estate market and evolving social models are making housing inadequate, especially in the world's major cities. As emphasized by Frame Magazine, the real estate market is not keeping pace with demand; its ownership models are obsolete, and the architecture is often impervious to the changing expectations of its inhabitants across their life span. Coliving can represent an alternative residential model, above all in the world's larger cities, for communities of single people or senior citizens, or for people requiring shorter stays in an urban context. This model is making inroads due to the high cost and low quality of buildings in city centers, and the difficulty of finding suitable shelter at fair conditions for shorter stays.
[also see "How do we want to live?"]
We can approach these issues through two paradigmatic case studies, for some reflections on alternative housing models: Episode Suyu 838 in Seoul, the largest mixed-use co-housing building in the world; and the new residences designed in San Jose, California by Nabr, a housing start-up supported by Bjarke Ingels Group. The first case features the intensive design of a vertical microcosm where 838 families, shops and services coexist; the second involves the creation of very flexible high-tech dwellings, offering alternative financial models for access to ownership.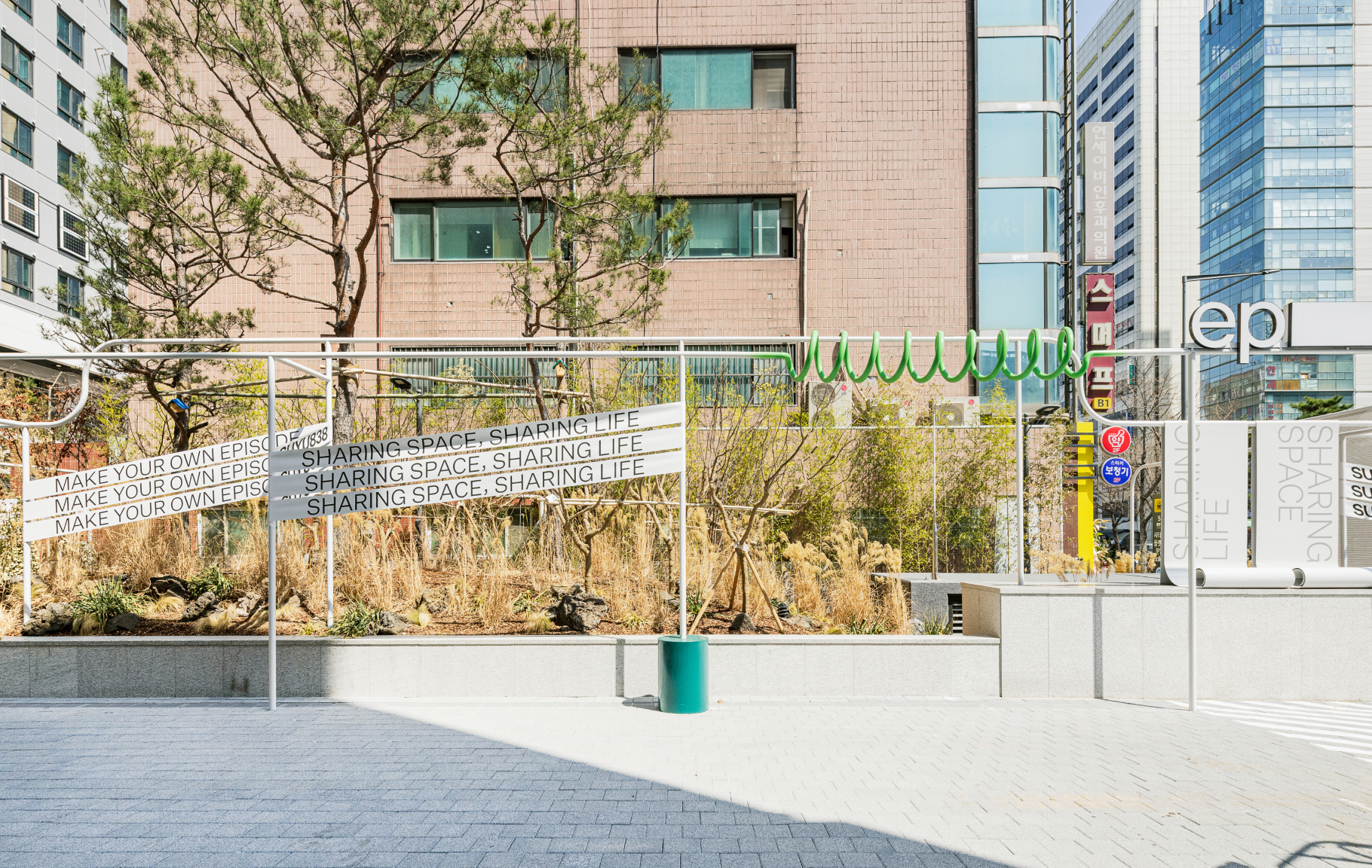 Episode Suyu 838, Seoul. The model
The Episode is a coliving brand launched by SK D&D to cope with the problems of solitude, scarcity of housing and low quality of residential spaces in Korea. In the Suyu, a commercial mecca of the northern part of Seoul, Episode Suyu 838 is the largest single co-living structure in the world, with commercial spaces from the first basement level to the fourth, and houses from the third to the twenty-third floor, for a total of 838 households. The interior design is by Collective B.
Episode Suyu 838 is a mixed residential and commercial model. "We conducted research in several sectors, including residential facilities, hotels, retail spaces and even museums," says Chung-heon Lee, Space Content Partner of SK D&D, "to better understand the value of space. Among the research results, two places inspired us: the PODO Museum in Jeju, which has a huge stone in recycled plastic that is a bench but also a work of art; and The Trunk Hotel in Tokyo, for the completeness of the space, reflecting an idea of socializing in which all experiences are connected to a social contribution. For example, all the materials of the lobby lounge are recycled, and all the amenities have been selected to reduce environmental impact. In our initial planning the target was composed of millennials, households of one or two people that require a reduction of residential costs, but are not seeking properties to purchase. Moving forward, we want to attempt broader housing options and business models, including housing for young adults."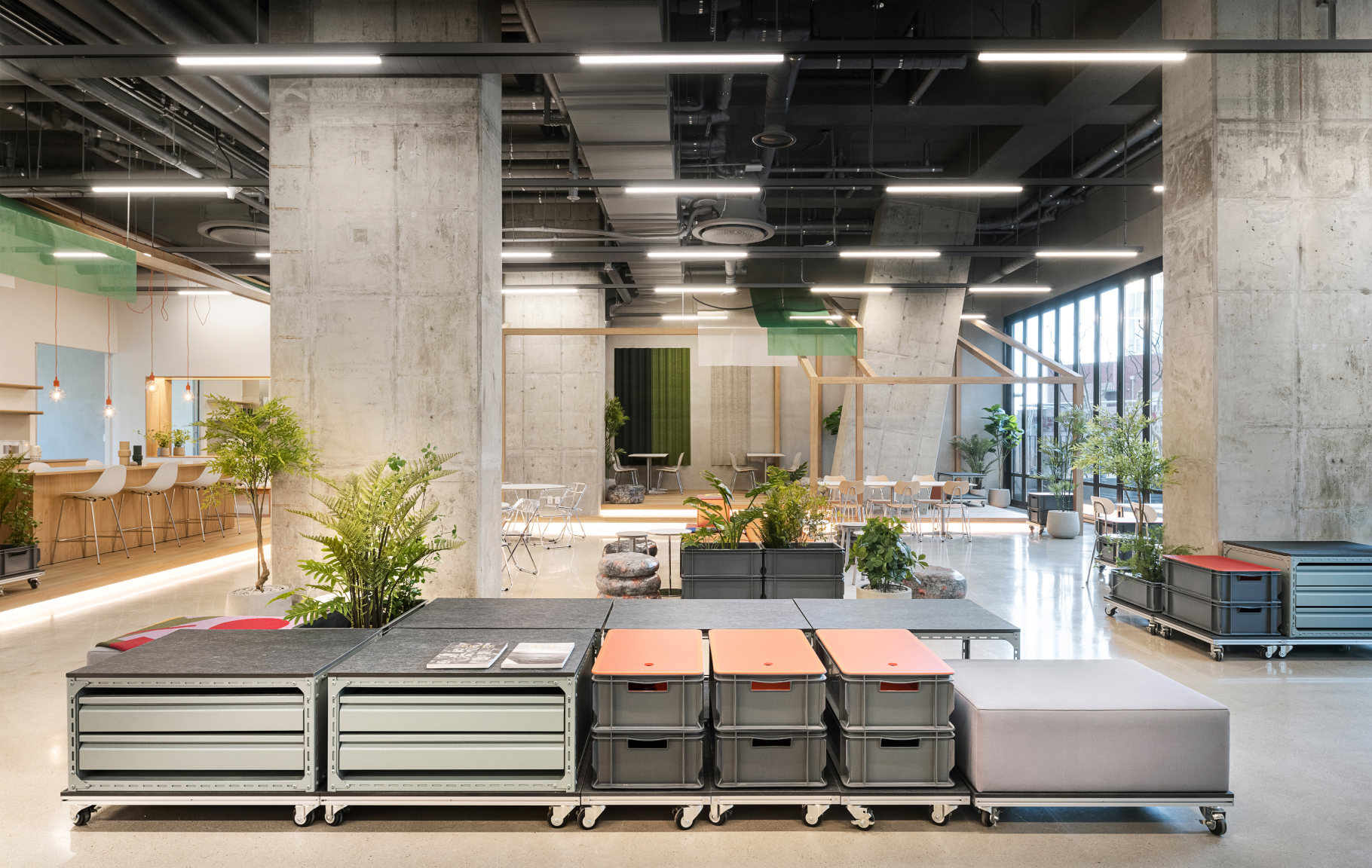 Episode Suyu 838 and shared living spaces
"The building," Chung-heon Lee continues, "embodies the idea of coliving in experimental ways. One example is the shared-living type room, which allows for not only smaller personal rooms, but also expanded shared living spaces. There are various types of common areas: Some, like the sky lounge, allow you to enjoy the magnificent view of the Bukhansan mountain. We have designed a shared lounge for multiple functions, including offices, fitness, a laundry room and a canteen, so our residents can conveniently utilize the space for their various needs. The inhabitants can experience various types of monthly shared activities, including initiatives related to ESG (environmental, social, governance) factors, such as plogging and vegan cooking. Through mobile apps, they can utilize a range of residential services geared to their preferences, such as room cleaning, IoT control and a home furnishing subscription program.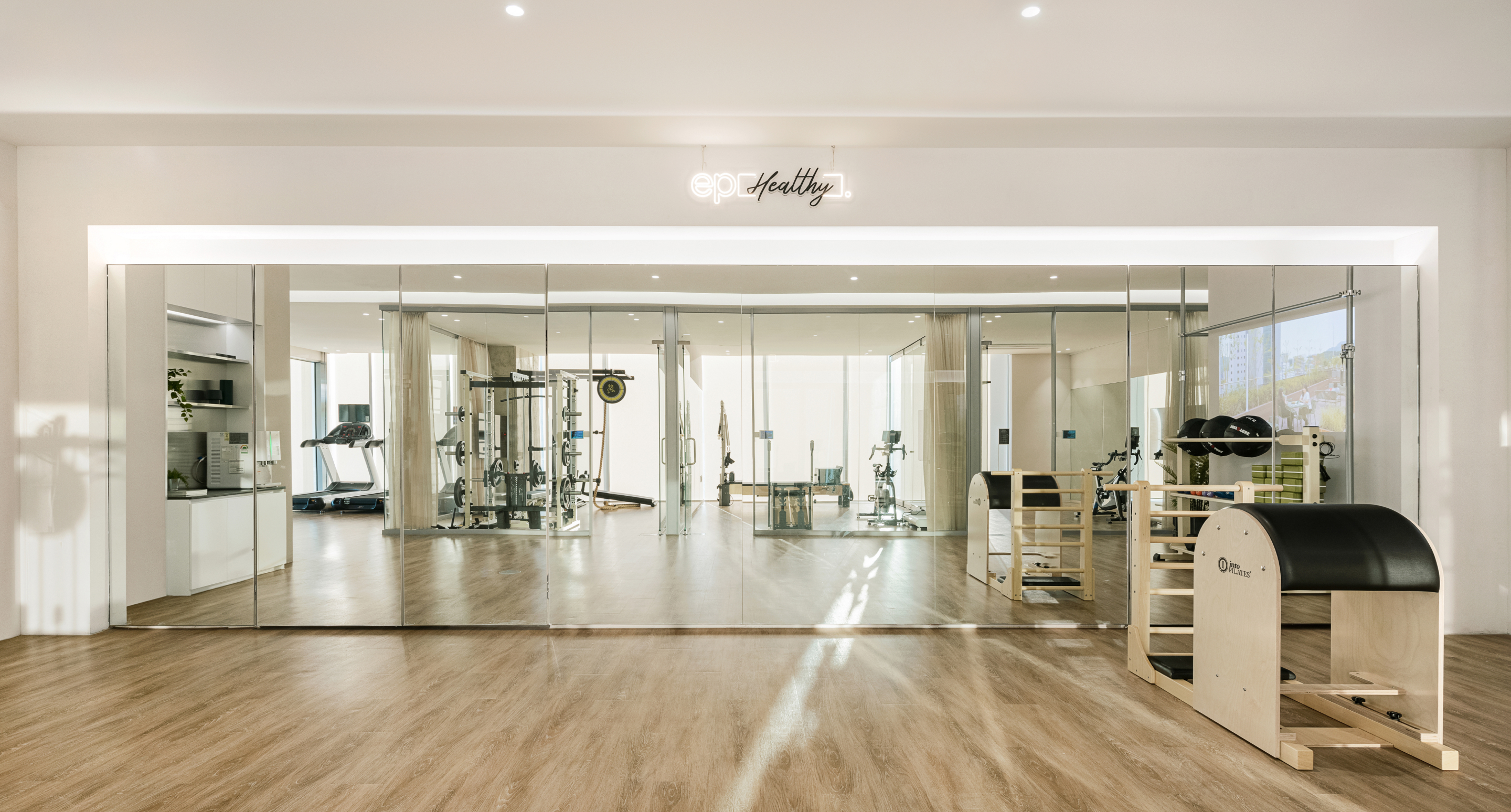 Alice Yoo, PMP at Collective B, adds: "For the interior design, we focused more on human behavior than on aesthetic impressions. For example, we developed a signage system to connect and intuitively differentiate residential and commercial spaces. The design is flexible, so that each user can activate different functions and activities in an independent way. Besides using eco-compatible materials, the project is modular for all the furnishings, so it is easy to move and transform things on the basis of the desired use. Sustainability is the foundation: about 80% of the furnishings have been made with recycled materials, for a reduction of about 3 tons of carbon emissions. Most of the finishes reduce secondary workmanship to a minimum, cutting down the amount of industrial waste and permitting easier recycling at the moment of disposal."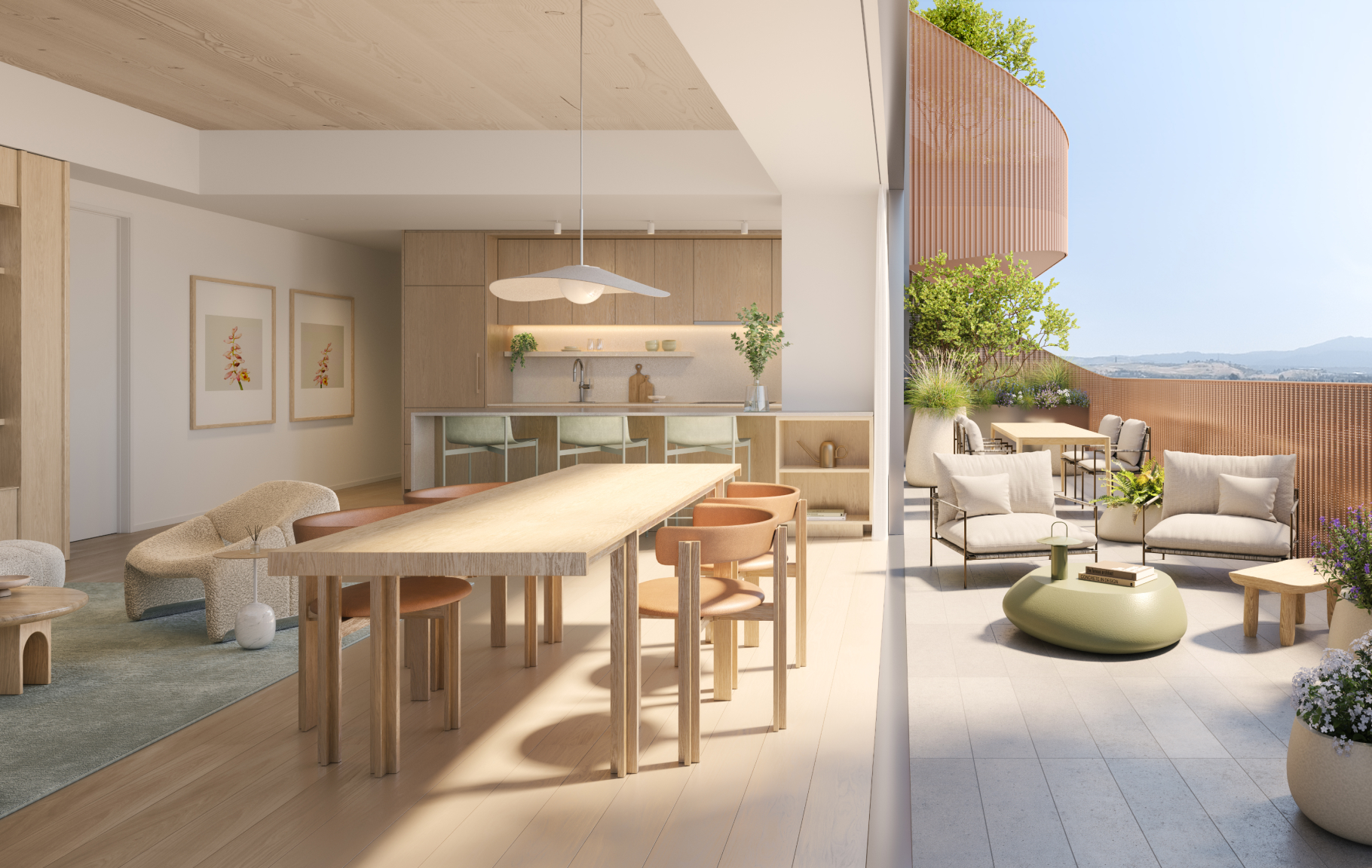 Nabr and types of flexible housing
Nabr is a high-tech residential real estate developer aimed at consumers and based in California. The founders include Bjarke Ingels (Bjarke Ingels Group), Roni Bahar (formerly of WeWork) and Nick Chim (founder of the Google [X] spin-off). The first residential experiments are now in progress in San Jose. Even in the midst of a housing crisis, San Jose and the Bay Area have excellent infrastructures and are well-positioned. In particular, the (SoFA) area, where Nabr is building three residential towers, plays host to a flourishing art and culture scene. The Californian developer wants to respond to the need for homes, not so much by producing the required volume of housing, as by creating houses that focus on technology and appealing design open to personalization. Every building under construction has a variable range of housing units. The first tower, SoFA One, is due to have 150 houses, while the three buildings will offer a total of 500 for sale. Nabr is offering LEAP ("landlord engagement and assistance program") rental contracts, which can act as a helpful bridge towards a conventional mortgage. In the future, it is possible that the initiative will offer formulas of "fractional ownership."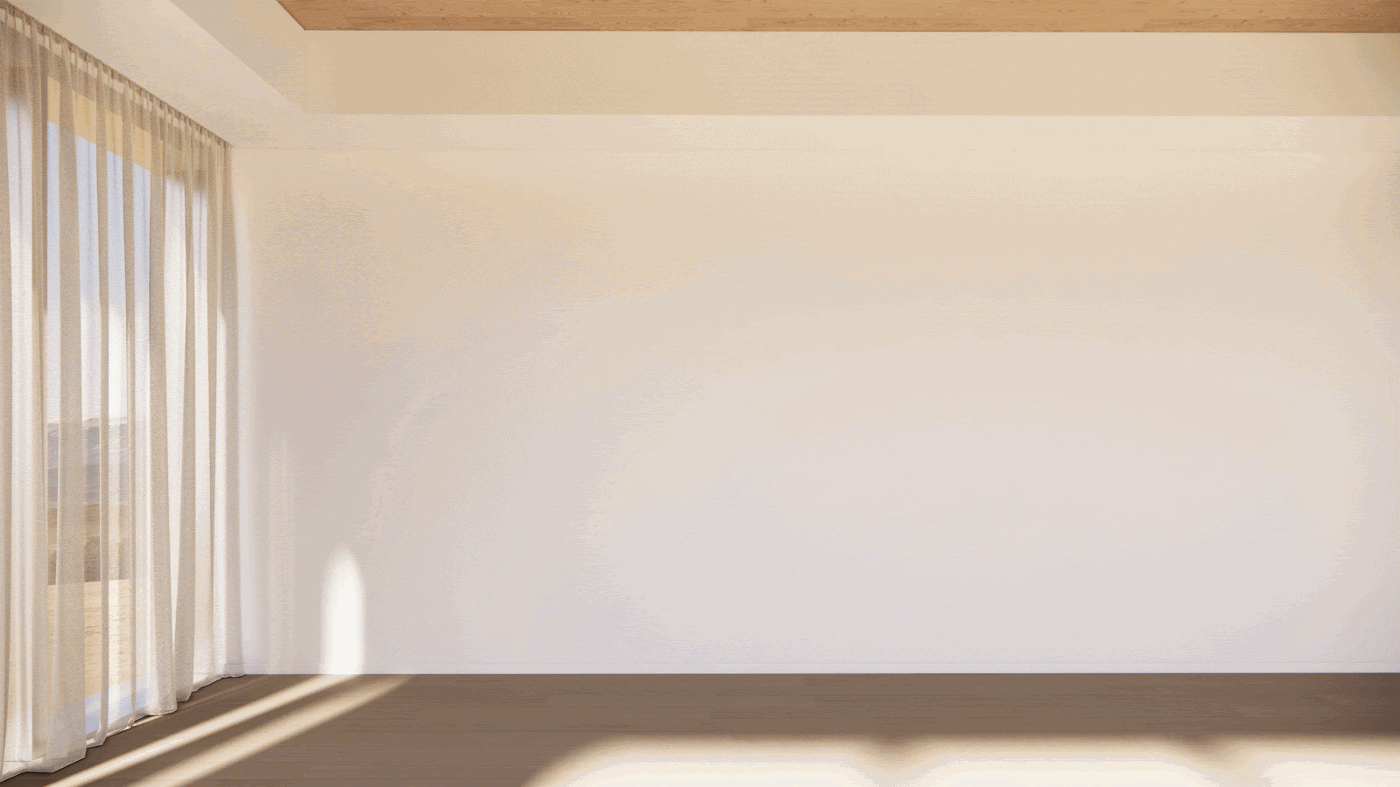 The architectural design is one of the plusses of the houses: flexible for multiple uses, it can adapt over time to the changing needs and lifestyles of inhabitants. "A Nabr home grows with you," says Hannah Nice, Creative Content Manager of Nabr. "We offer the ability of updating your current design through our app, where it is possible to order new interior design upgrades. For example, you can transform a second bedroom into a children's room. We also want to offer an increasingly streamlined living experience that puts the wellbeing of residents first. With Nabr you will have an app that controls everything, from heat to Wi-Fi, to the amount of light that enters through your windows, to save on energy use and cooling costs. The will also manage any repairs or challenges that come up while living in your home. This is the future: a streamlined and efficient tech experience that allows you to live your best and healthiest life."