Offices in tune with people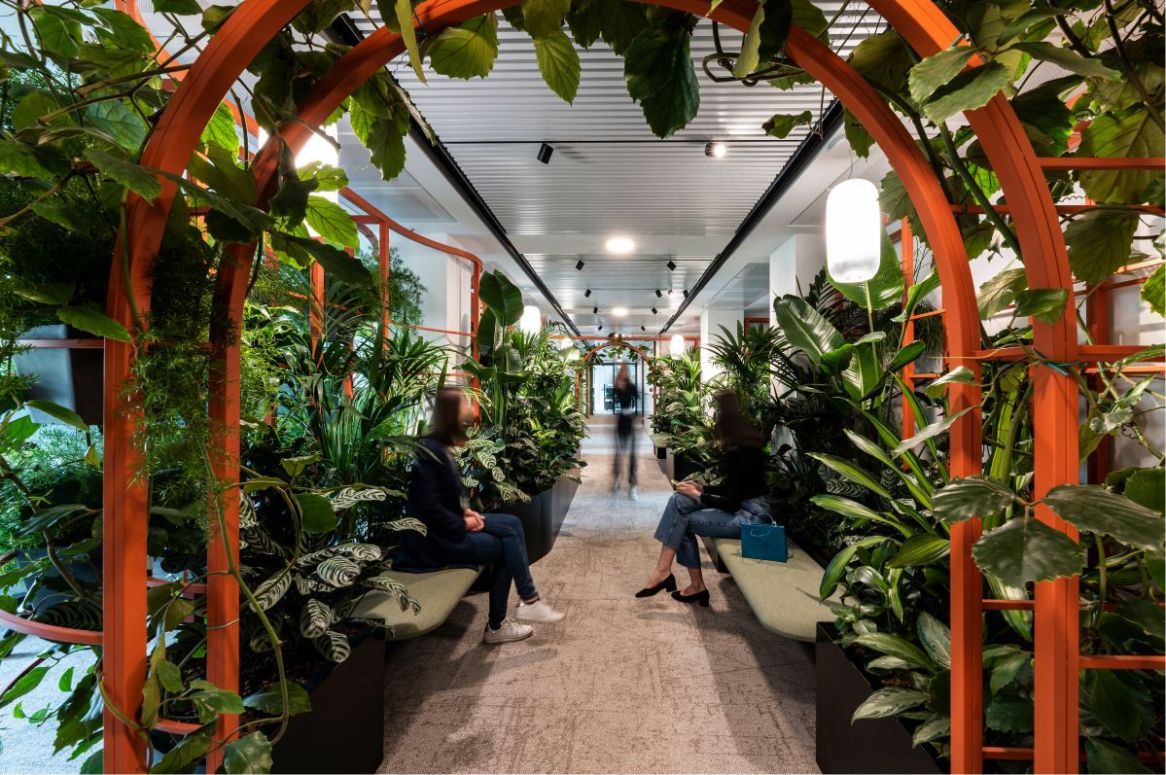 Going to the office should produce an added value for people; the enrichment, in social and relational terms, in the experience of a place that stimulates wellbeing. Due to the greater awareness developed through smart working over the last two years, today more than ever before offices have to answer an apparently simple question: "how can I work well in an office?".
The design of workplaces thus has the task of conveying values and strategies, in relation to the purpose of physical presence, the added value of interpersonal relations, technological innovation and wellbeing in a working context. Three factors play a crucial role to achieve this: biophilia, "amenities" (including services for entertainment in the workplace), and the simplification of hybrid working. We talked about this with Gianmarco Bocchiola, partner and project manager of COIMA Image, who has recently designed the offices for Sisal in Milan with an eye on biophilia; Christoph Köhler, partner of cy architecture, who has created the "co-working & sports" facility Brains and Bodies in Vienna, with a focus on entertainment for users; and Cisco, which has redesigned its headquarters in New York for the era of hybrid working.
[also see "Biophilia, a science for interior design" and "Suggestions for happier spaces"]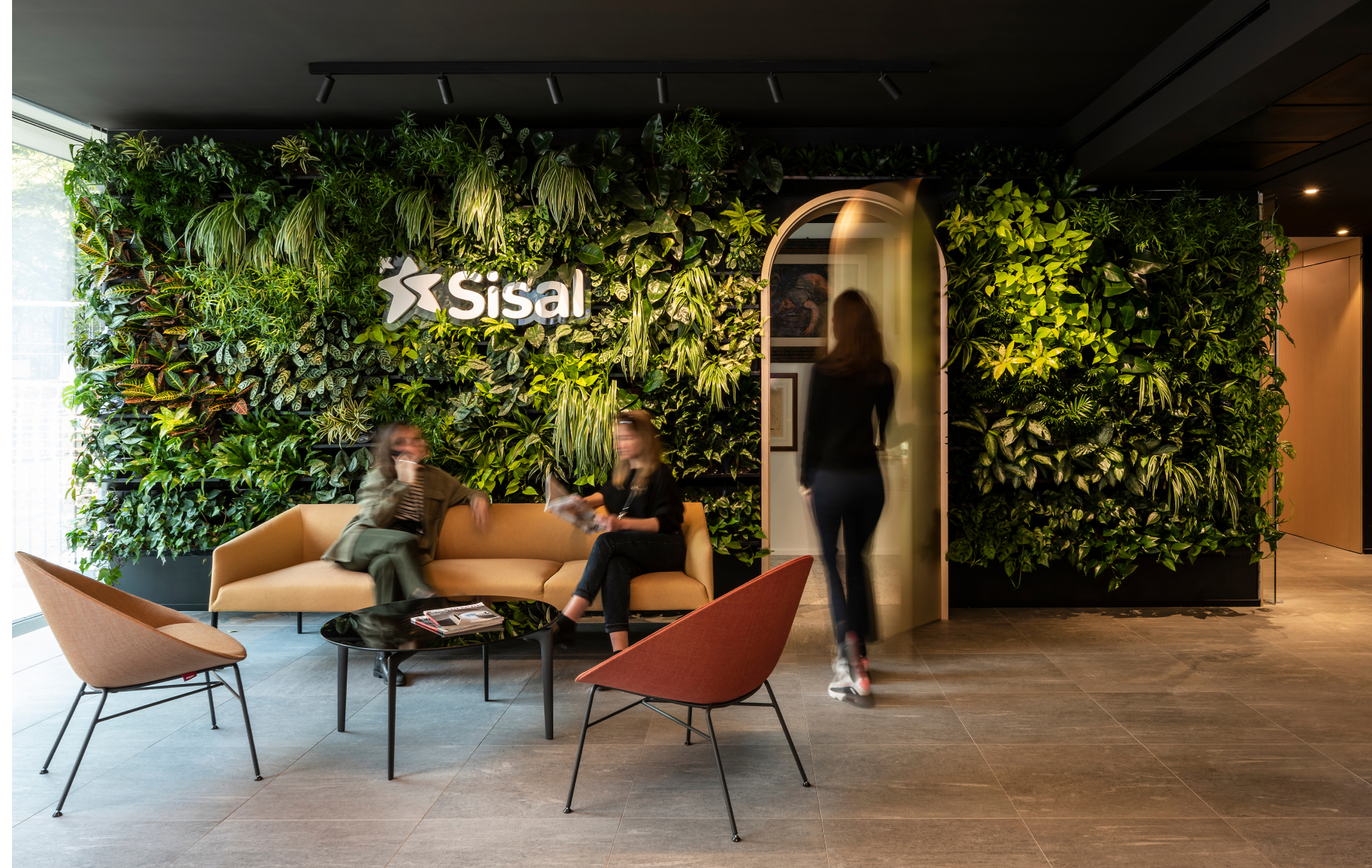 Biophilia to regenerate spaces and people: Sisal headquarters, Milan, COIMA Image
The new offices of Sisal interpret design suggestions developed during the lockdown, while reinventing workspaces on the basis of three main values: sustainability, personal wellbeing and innovation. Comfort in terms of technical lighting and acoustics, the use of natural materials, a controlled production cycle and biophilia have been the objectives behind the layout of the spaces, conceived in keeping with a logic of "activity based working", offering spaces that can be reserved and utilized for various purposes across the course of the day. Besides the creation of multiple locations for meeting and socializing, there is also a focus on the design of greenery that goes beyond an ornamental function.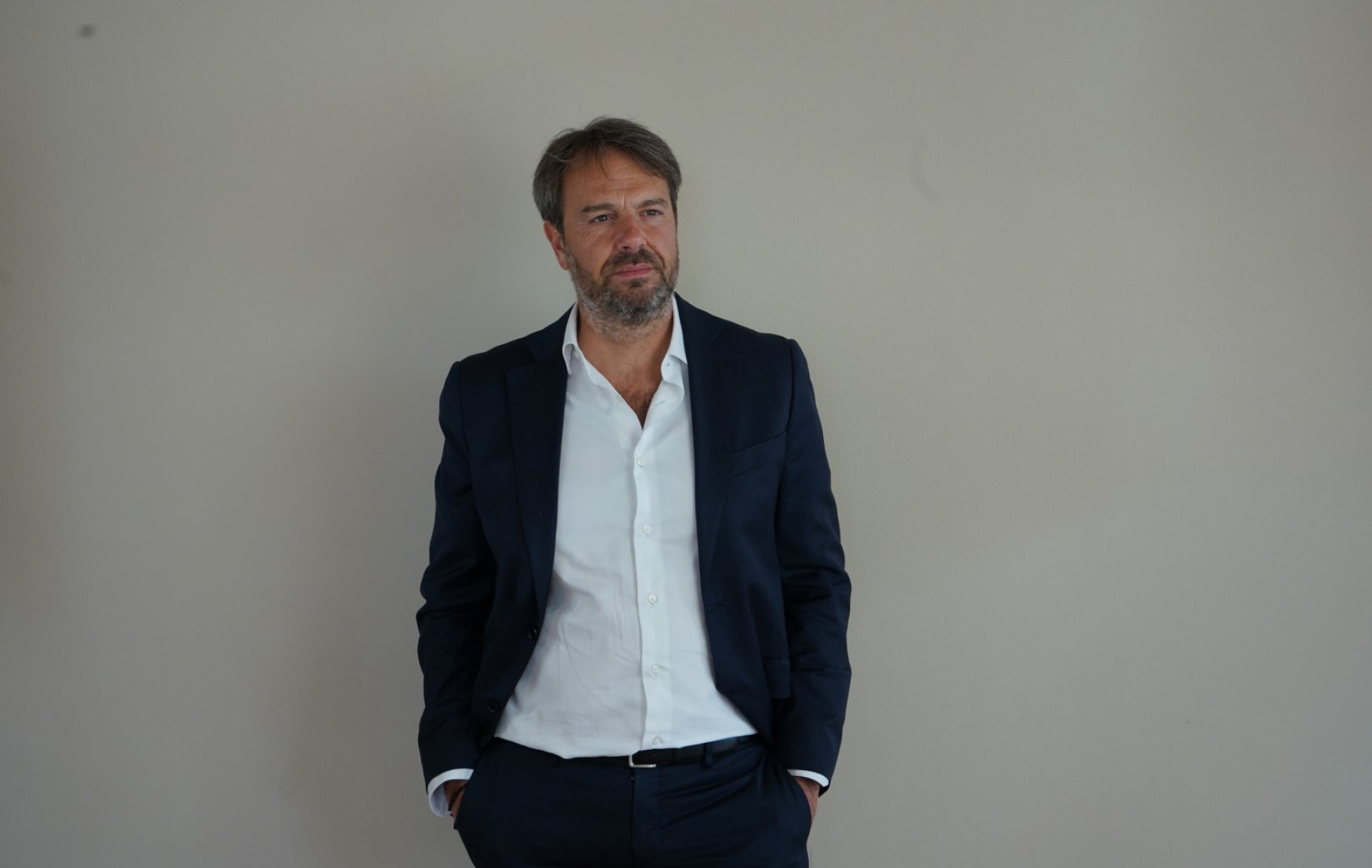 "The design of interiors," says Gianmarco Bocchiola, partner and project manager of COIMA Image, "plays an important role to improve the health and wellbeing of employees. Greenery is both an aesthetic and a functional choice, because it contributes to gain points for WELL and LEED INTERIOR certifications, in a perspective of ESG criteria. The core element of our project for the Sisal offices is the creation of a 'green lung' that extends vertically through the building. People move from the ground floor to the shared spaces of the upper level along a green spine, composed at each floor by an oasis that purifies the air in a natural way, thanks to the inclusion of specific plant species."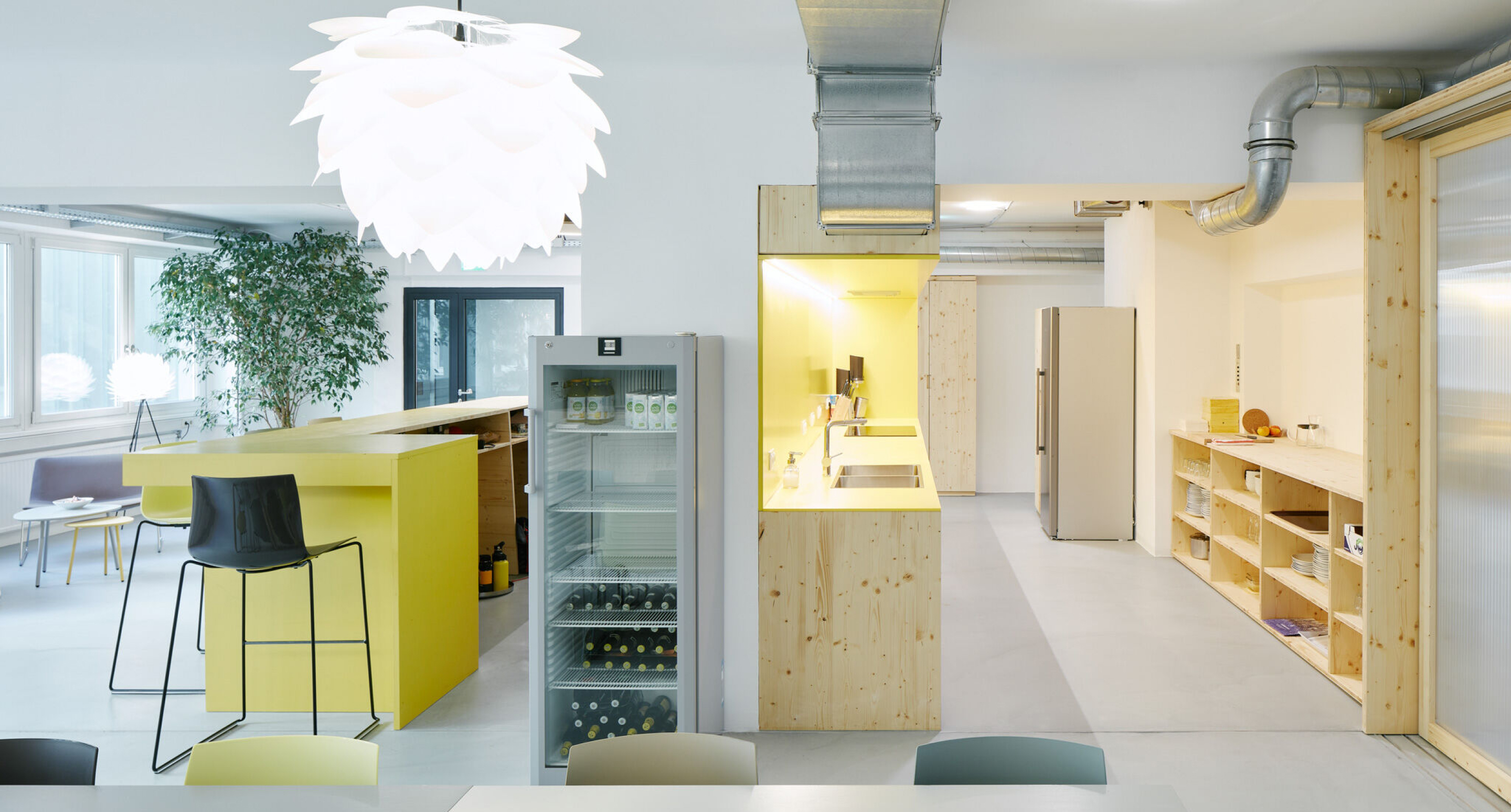 Spaces for entertainment and socializing: Brains and Bodies Coworking, Vienna, cy architecture
The "amenities," namely all the services for personal wellness, are fundamental to make offices more appealing. This was already clear before the pandemic, but today these spaces have become indispensable to make an office into a place that is worth the trip. The Brains and Bodies coworking in Vienna, designed by cy architecture, stems from the idea of combining the workplace with spaces for indoor sports. In 600 sqm area, zones for working, recreation and leisure intersect, with café and kitchen areas, flexible lounges with various seating options. The alternation is achieved not only through the design of spatial rankings, but also through finishes, colors, the tactile and narrative dimension of the materials.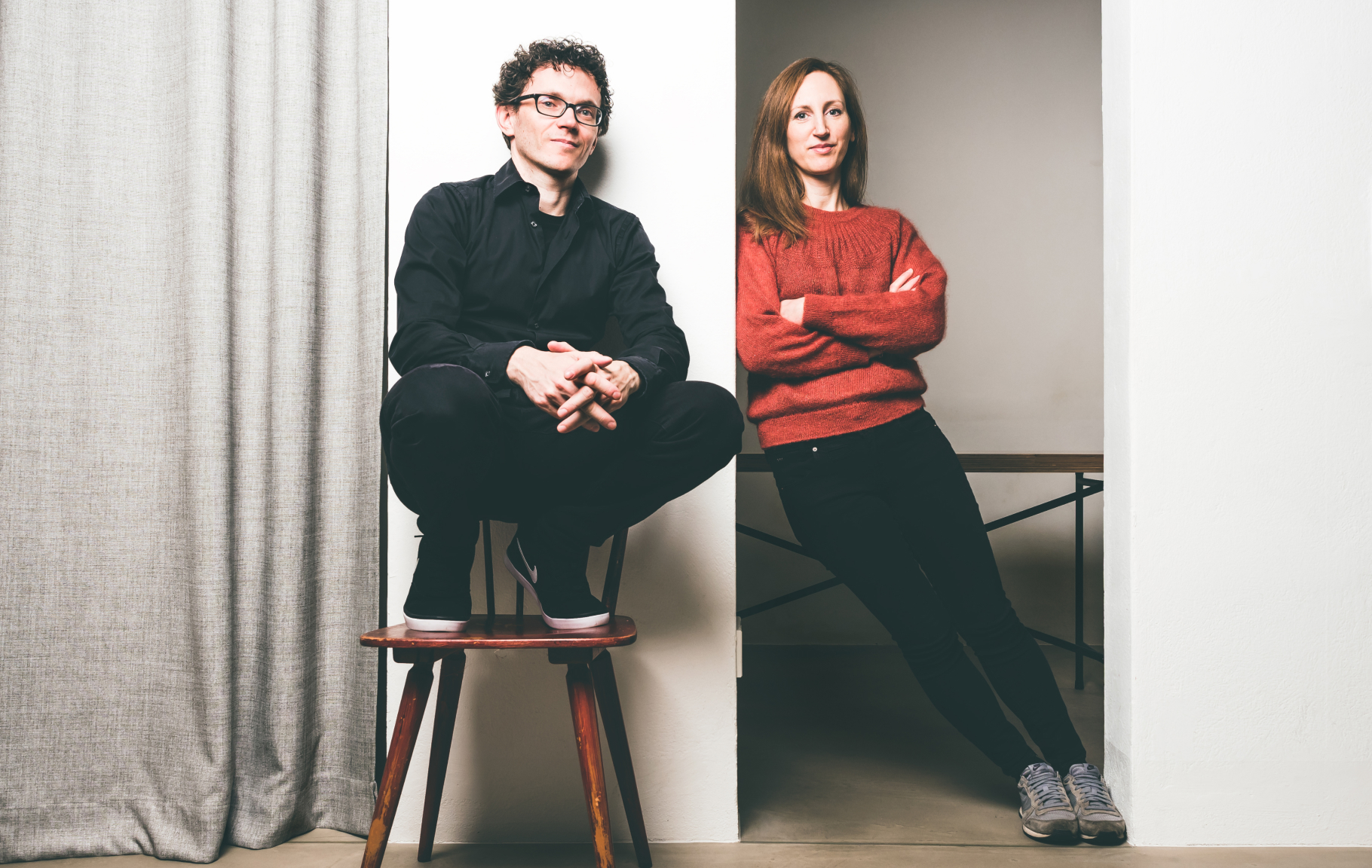 "We have learned that in a coworking space the social aspect plays a crucial role," says Christoph Köhler, partner of cy architecture. "The space cannot be designed only by specifying the quantity of desks that can fit into it; you have to take other values into account, like meeting and talking, networking, even sports and leisure activities. We need to shape beautiful, stimulating environments that permit creative uses of the space. Because the 'amenities' are a factor that can be influenced by architects only up to a certain point. So it is important to plan open spaces for random encounters and multiple usage scenarios, leaving lots of creative freedom for people."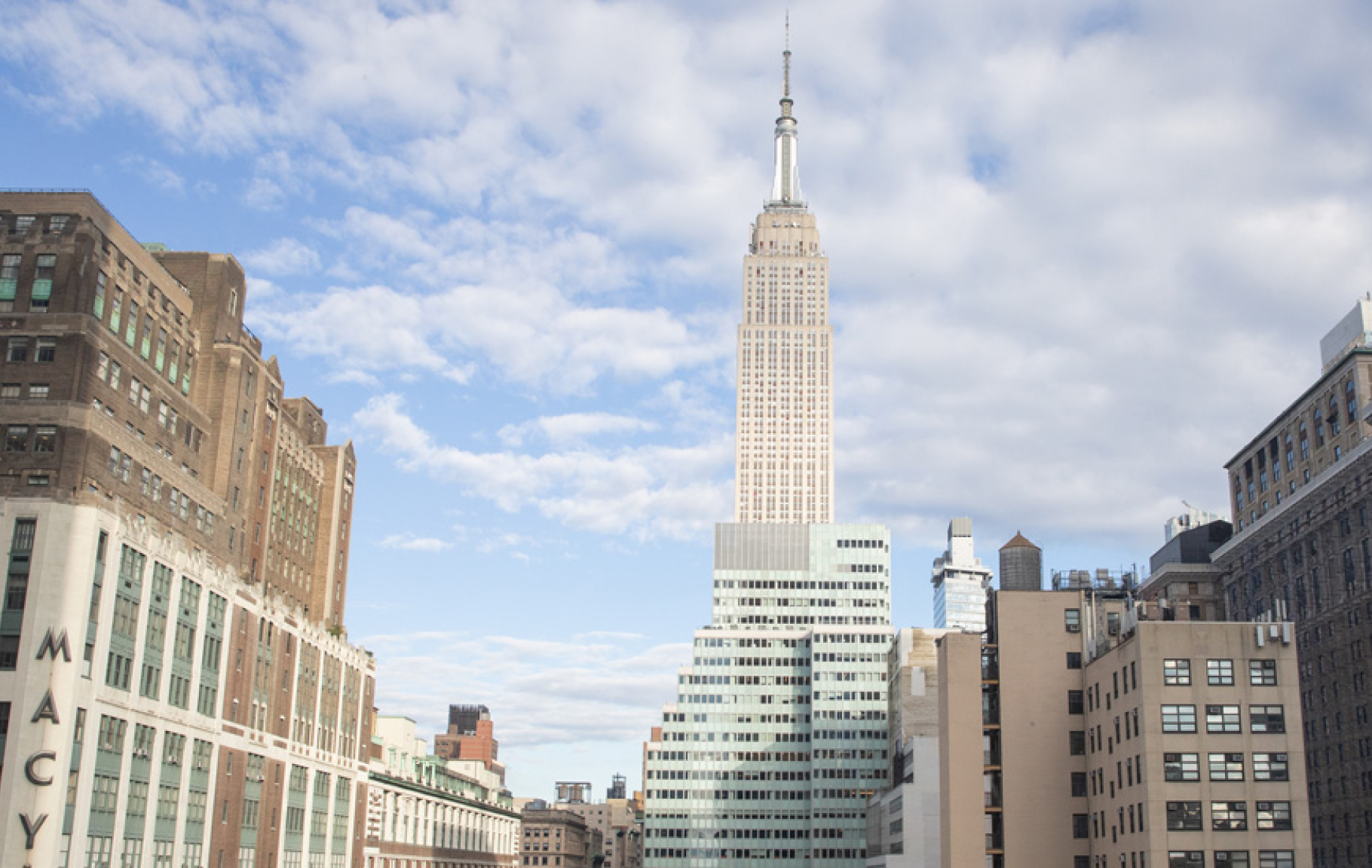 Hybrid work: Penn1, the headquarters of Cisco in New York
Remote working has changed the workplace into a two-dimensional space. It has also flattened interactions with colleagues, clients and employers, confined to the space of a screen during long meetings. On the other hand, hybrid work modes have trained people to become more independent, with greater awareness of the value of physical presence. Many futuristic developments in terms of digital technologies for hybrid working – from augmented to virtual reality and metaverse platforms – are now ready to stimulate more spontaneous, random and sociable interactions. Cisco has already implemented many interaction technologies for hybrid working in its Penn1 headquarters in New York.
A number of research have shown that 95% of people have preferred a physical return to the office – while 86% of those interviewed would like to go there at least once a month. "There is no one working mode that can be applied to all companies and all people. To offer maximum value to our employees, we have to be flexible, to adapt to being open, listening to the needs of every individual and every working team," emphasizes Francine Katsoudas, EVP and Chief People, Policy and Purpose Officer of Cisco. For example, providing the possibility of determining working methods through the use of technology. At Penn1, the company has decided to improve the balance between individual workspaces and areas set aside for collaboration (70%), in awareness of the fact that people who come to the office do so primarily to work with others. Of these spaces, 20% are open-plan areas. Many of the new settings can welcome a maximum of 5 people, because most meetings are conducted in hybrid mode. The headquarters contains over 200 flexible work positions, reserved from a mobile phone using the Cisco Desk Hub app. An office structure in this way relies on the fact that people move frequently, using an average of 4 to 6 different spaces along the course of the day. The use of sensor systems in spaces permits monitoring and adjustment of the utilization of lighting and climate control, based on varying levels of human presence.