Staycation and lifestyle, how hotels are changing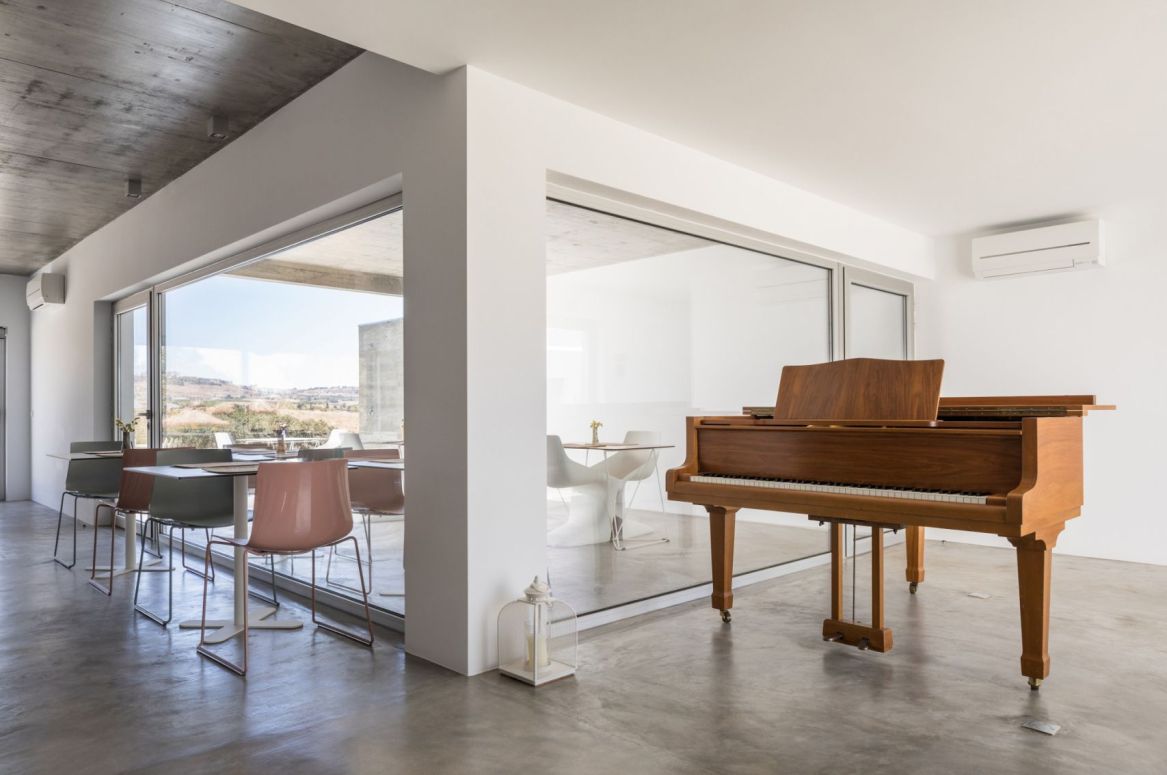 Abby Bullard, Senior Interiors Associate of Stonehill Taylor, Werner Aisslinger, founder of the German firm of the same name, and Giuseppe Varsavia, founder of the new Italian design company Detales, talk about the rapid changes taking place in hospitality formats.
Hotels are going through a true revolution inside their spaces. Business travel has disappeared, just as business hotels as we know them – those impersonal, functional facilities – are vanishing. New formats are emerging, which mix hospitality and hotel services with other functions such as residences, sporting facilities, exhibition spaces. "Bleisure," namely the possibility of combining work and relaxation in business trips, is a phenomenon that has been transformed; we will travel for pleasure, and our work will follow us. Education and work have become constants in the spaces we inhabit and the spaces we visit. Large hotel chains are concentrating investment in the lifestyle segment, formulating environments that offer guests a unique experience, with a particular focus on clients that travel for fun, now in constant pursuit of wellbeing and intimacy.
Another new trend has also developed, that of the Staycation, a vacation that happens inside the home or in its vicinity. Staying home merges with the idea of the vacation, taking advantage of luxury hotel services while enjoying the sensation of being a tourist in your own home town.
Abby Bullard, Senior Interiors Associate at Stonehill Taylor, confirms the trend on the part of tourists to seek isolated, safe places in the open air: "Destinations with large outdoor spaces, such as resorts, will have greater success, at least at first, than hotels located in urban centers. People are starting to think about travel again, but they are looking for safe places, off the beaten track, also for the pleasure of discovery. We are seeing a rise in popularity of properties for long-term stays, as trips for business and pleasure gradually intertwine with the need for children to continue their studies; more solutions are being developed for students who have to keep up with their schooling while traveling with the family. Another rising trend is that of the "staycation" and of short-range trips, since current restrictions could continue to limit itineraries for a few more months. Finally, we can observe a new emphasis on health and wellbeing, in all hotels and resorts, where wellness also takes on an emotional aspect."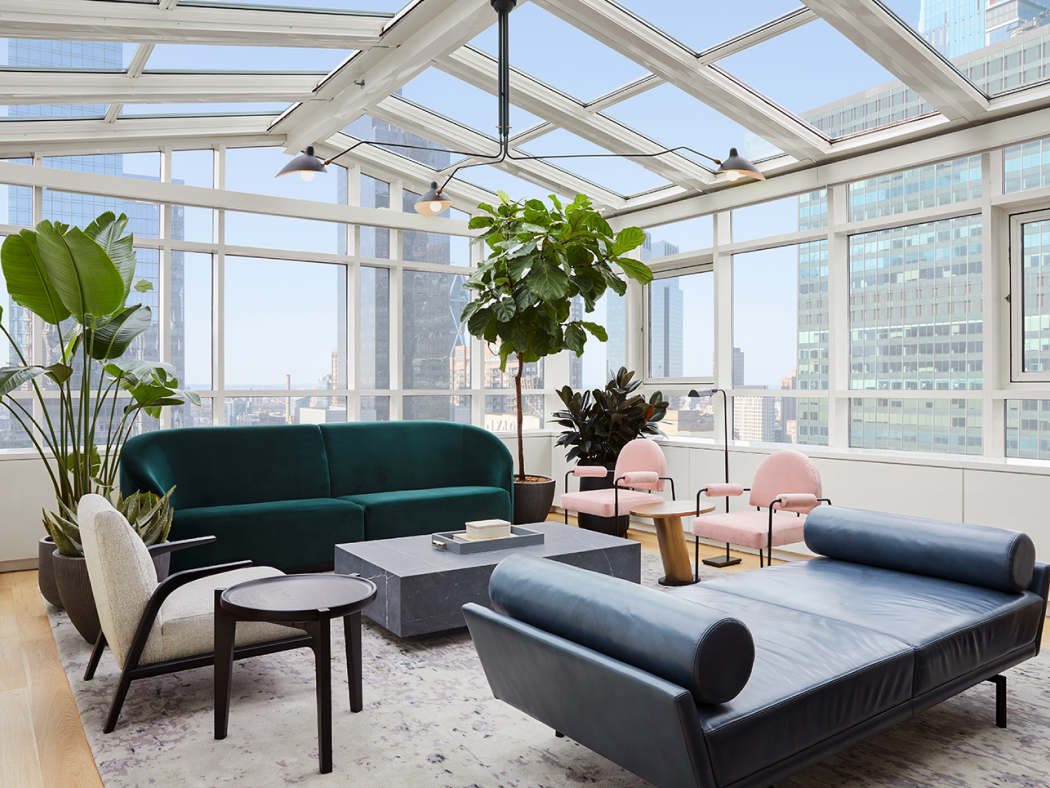 Before the start of the health emergency a new trend was growing, known as "bleisure," or business trips enhanced by services and locations conceived for leisure time.
Abby Bullard believes that major change is in progress: "Hospitality spaces will have to demonstrate great versatility: meeting rooms used during the day can become locations for weddings in the evening. The furnishings will have to be equally flexible, to offer moments of relaxation, work sessions, and the possibility of easy repositioning." The theme of safety and hygiene is no less crucial: "Antibacterial materials will become even more widespread, along with all the finishes and furnishings that are easy to sanitize. Just consider the multitude of decorative cushions and duvet covers that are never sterilized with each turnover of guests: that will be unimaginable. Digitalization will cause a definitive breakthrough in services: remote check-in, touchless access control, online booking of services. Travelers will prefer the more spacious options, such as suites, and they will look for rooms with balconies or terraces, as well as placement on the upper levels, with rooftops equipped for sports or moments of relaxation."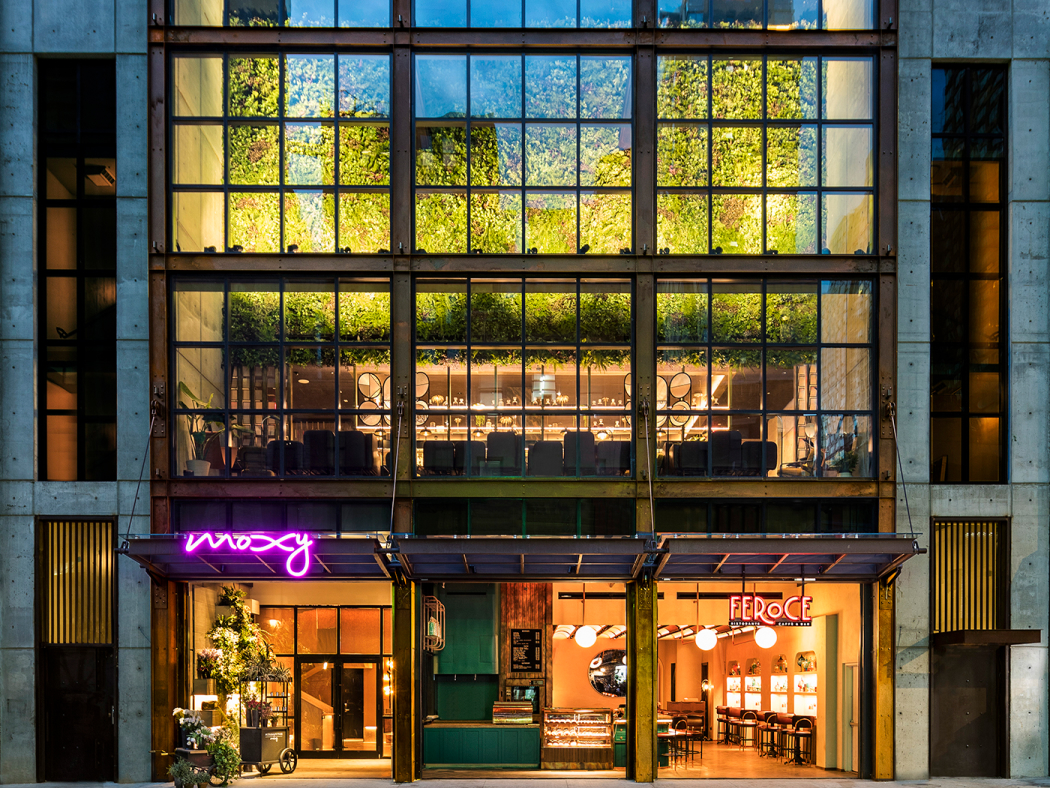 The latest projects of the American studio confirm these trends: "For the "Moxy Chelsea in Manhattan," Abby Bullard says, "considering the proximity to the flower district, our team has designed a three-story living wall of plants inside the building. You have the sensation of living in a green oasis inside the dense context of the city – an island of peace and wellbeing. For the Conrad New York Midtown, on the other hand, we designed only suites, very spacious ones with a domestic mood. Recently we have also redesigned the service spaces and external patio of the Hyatt Regency Coconut Point Resort & Spa in Florida. Now we are working on a series of buildings conceived for long-term stays, the Hyatt House in Tampa and the Hyatt Regency Lost Pines Resort at Cedar Creek, and we are refurbishing an immense property in the midst of nature, outside Austin, Texas."
"The hotel market is restarting, and it is wagering on leisure," says Giuseppe Varsavia, founder of the new firm Detales, after many years as managing director of Eclettico, the hospitality division of the design company Lombardini22.
"People have a desire to go on vacation, they're used to taking some time off for themselves; the yearning to get back to life as we knew it is a driver of emotional purchases. The precarious existence we are living today encourages us not to postpone the desires that have been building up for months."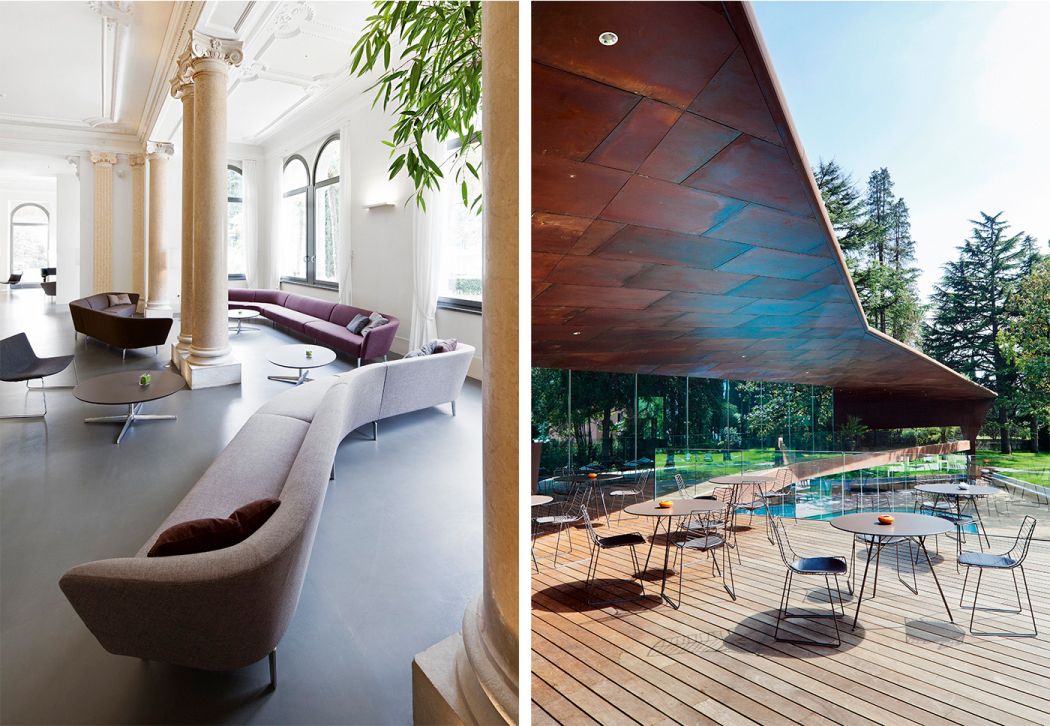 Investors know that in order to be ready for the economic rebound in this sector, and not to lose their competitive advantage, they have to act now; the forecasts call for a full restart in 2022, with a return to the pre-pandemic levels in the spring of 2023.
"I'm working on five hotel projects," Giuseppe Varsavia says, "in Campania, Forte dei Marmi, and Rimini. Three more are on the way, in Apulia, Liguria and again in Campania. We are concentrating on residential real estate because it is a sector in a strong growth phase, which has to adapt to the new needs of clients – bigger, more beautiful and comfortable spaces. The demand for vacation homes is growing, with the quality standards of hotels, also in the cities that welcome many tourists and in southern Italy."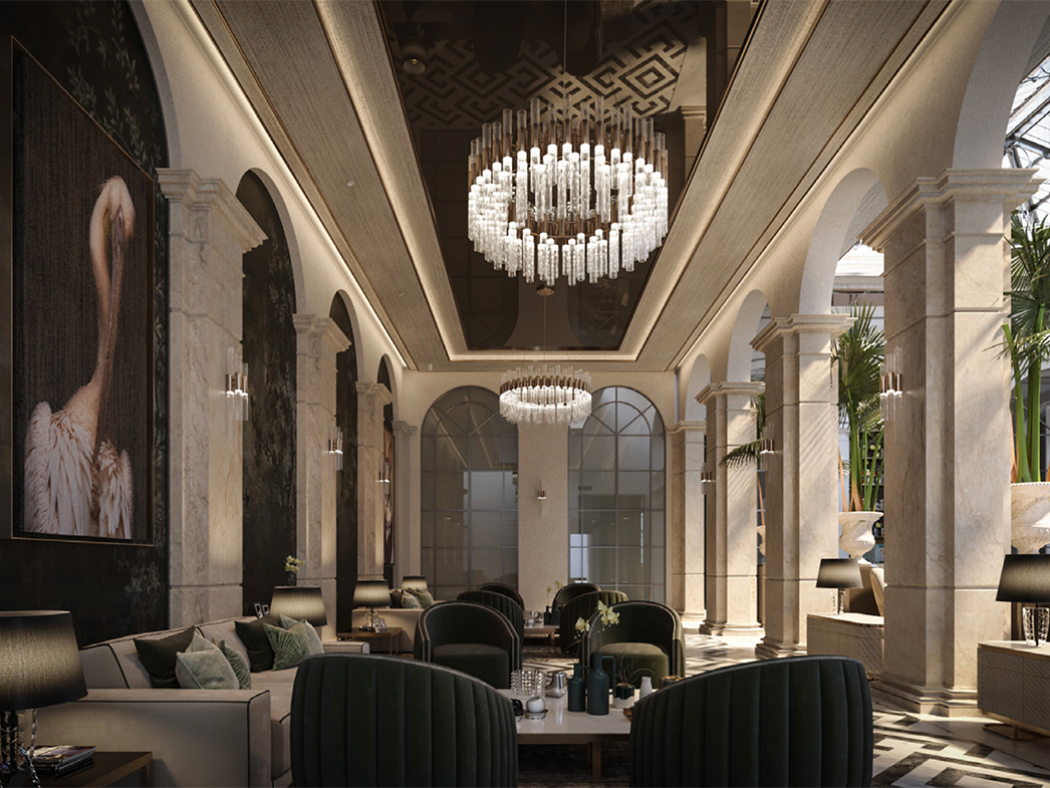 Varsavia continues: "What we are now seeing is a very polarized hotel market. Facilities formulated only for business travel are declining, and the focus has shifted to the lifestyle segment, which will also adapt to the needs of people traveling for work. Two separate product categories are thus emerging: luxury hotels and resorts, and a homogeneous class that corresponds to the 4-star level, a macro-category with various levels of quality and service."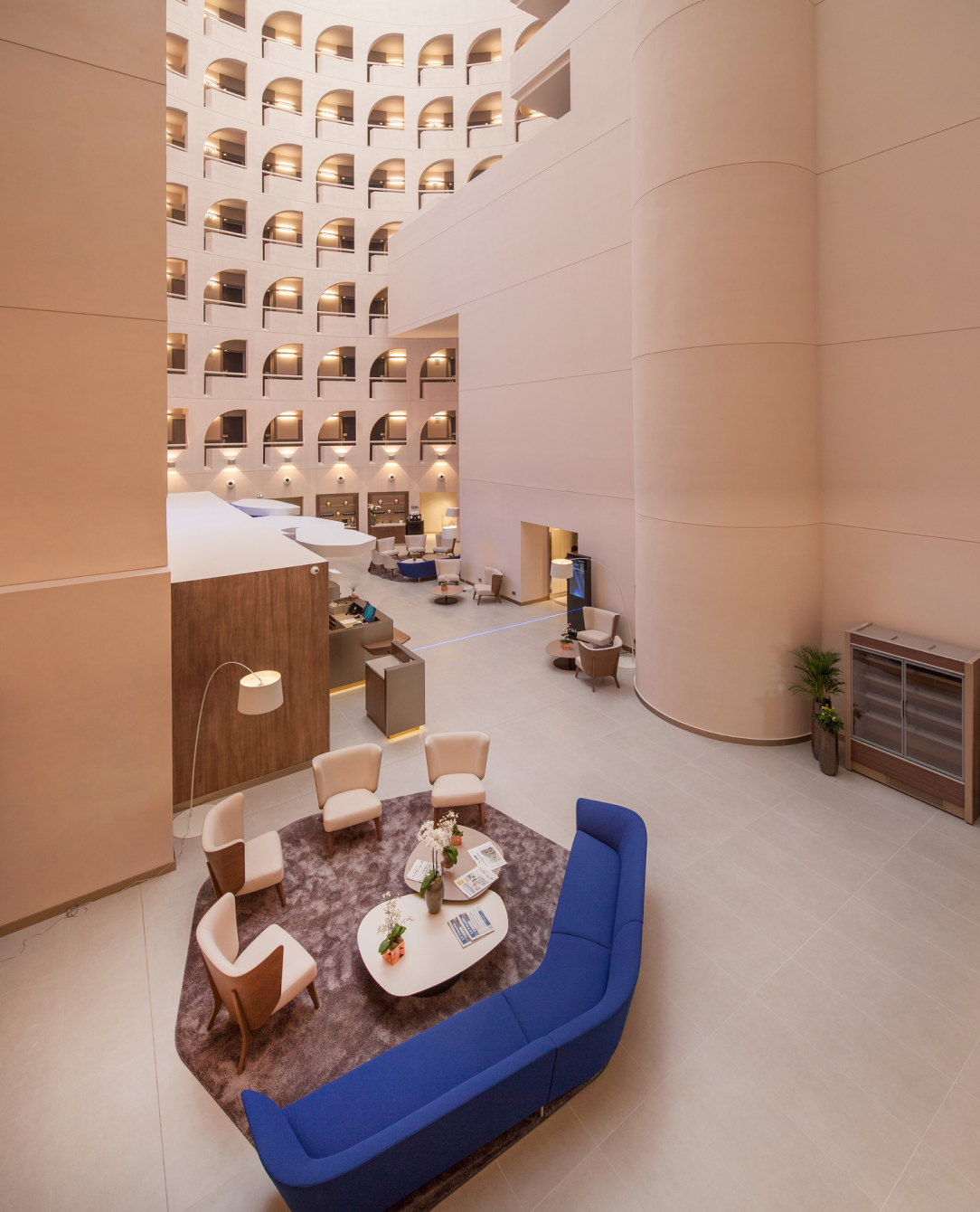 "The search for balance between domestic living, work and – in the future – the experience of hospitality spaces is a central design theme," says Werner Aisslinger.
"Bleisure will completely change its logic, not just in the post-pandemic period," he continues. "Work and travel will be increasingly connected, and the hospitality industry is developing long-stay formats. Micro-living and co-living will offer spaces that can respond to the needs of people traveling for pleasure and/or work, who need to stay for a few hours or for long periods of time. Living in a resort on the beach, having time for work but also for a walk and a swim, has been the standard for years of the employees in the technological district of Palo Alto, in California. Now the world is adapting to this model."
Speaking of trends, in the leisure segment a renewed focus on wellness seems to be a must: "In the new projects, we are seeing experimentation with personalized spas and fitness facilities in the single rooms. Spatial models are shifting towards hybrids," Giuseppe Varsavia explains. "The demand is to create spaces that provide personal care, and a beautiful room is no longer enough on its own. Now guests expect to be able to have a Turkish bath, to have access to a garden or a terrace with the same privacy as the room, maybe with a micro-pool for workouts and dining. This guarantee of absolute privacy can be overlooked, only if desired, in order to get acquainted with other guests in the hotel."
Besides wellness, another factor that is increasingly in demand is sustainability. The Italian architect concludes: "Apart from the need for buildings to reduce consumption, the theme of sustainability has to do with behaviors. Savings on energy and water, less consumption of plastic and products that harm the environment, will have a greater impact on the arrangement of spaces, for slow, electric mobility. This is another unavoidable theme, at this point."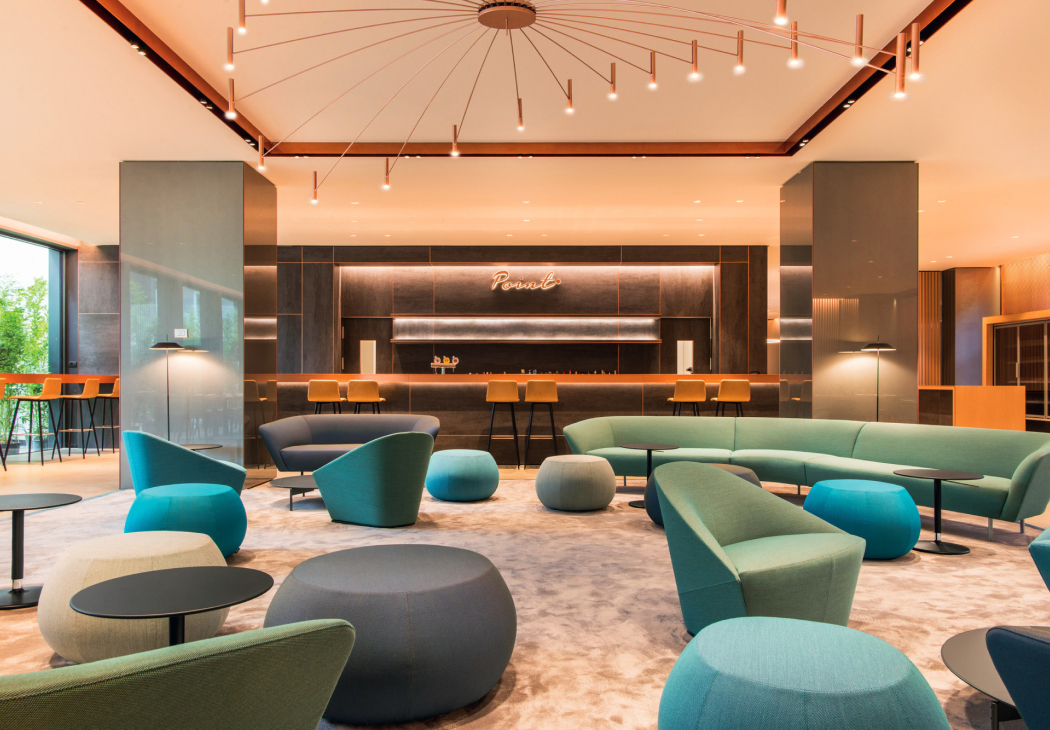 "Of course, hotels will have to offer many more services and experiences in the same spaces," Aisslinger continues. "The trend tells us that travelers will be seeking spaces with a domestic feel; a mini-kitchen, comfortable seating, tables and lights organized for working, can transform hotel rooms into small apartments, also suitable for longer stays."
"Thinking about the future," Werner Aisslinger concludes, "we have designed micro-living spaces with a hotel format (25hours Hotel Bikini in Berlin) and the new Zalando offices, also in that city. The configuration has been completely revised to physically welcome only half of the employees at any one time. Spaces thus become gathering places, utilized for project development and team building. This is a true revolution, and I must admit that in our studio we are also revising the layout to adapt to the same kind of transition."