Sustainable Beauty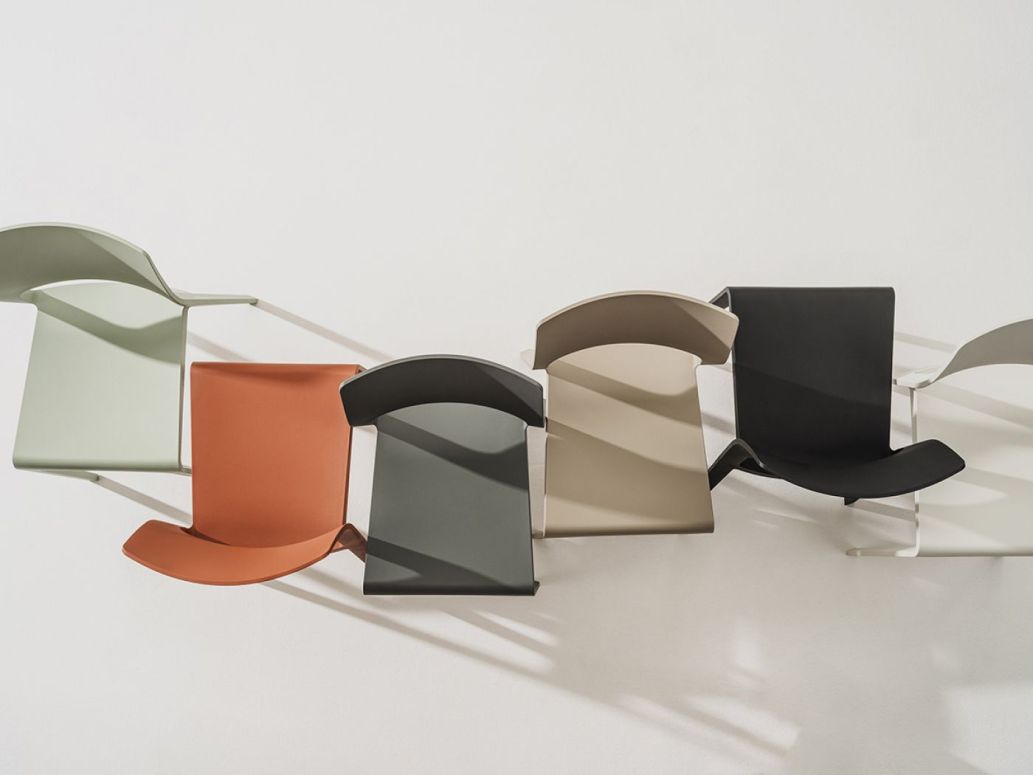 What was the impetus for Juno 02?
It's the responsibility of the designer to create a product that can live for a long time. For that reason, it's important to continue to improve what you've already designed, in addition to developing new products. This could mean modifying the form, the materials, or the colors to remain relevant for different applications, and to reflect new advancements in materials and technology. That's why we undertook the re-design of the Juno chair. The idea was not to develop a whole new product, but to improve on a design that's already successful by using a new material that's more sustainable. Not only is this an ecological point of view, it's also an ethical way to work as a designer.
---
What is different about the new Juno?
In 2020 we had already launched Juno Eco, which is made with 70% post-industrial recycled plastic. This more eco-friendly material reuses plastic waste from industrial manufacturing, and it also allows great control in terms of quality, color, and the final result. With Juno 02, not only did we use this more sustainable material, but we also refined the molds to reduce the amount of plastic required to produce the chair. Underneath the seat there are now two voids in the structure that allow Juno 02 to be much lighter, but no less strong. Juno 02 now comes in six new colors, designed to reflect our changing relationships with space, and with our natural environment.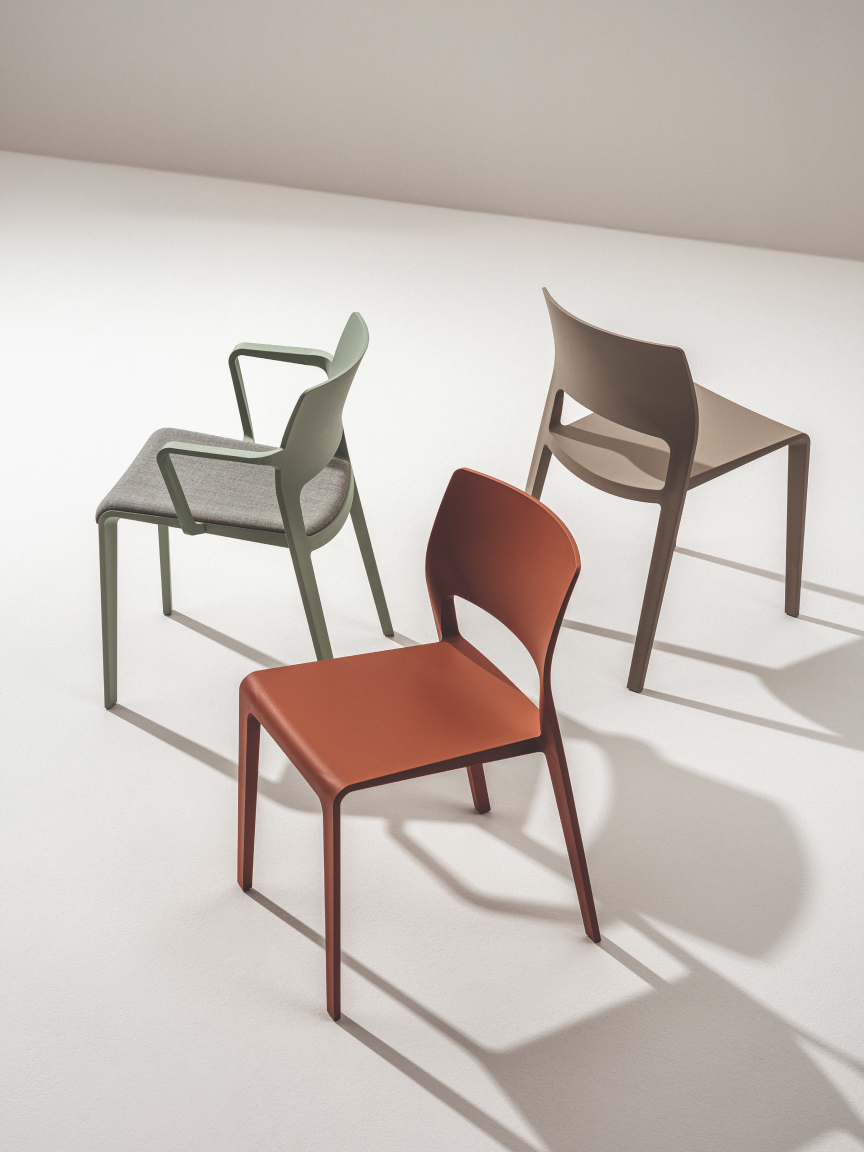 How did you select the new palette?
The new colors are designed to be integrated into softer environments, whether those are home, hospitality, healthcare, or outdoor settings. The palette uses nuances inspired by nature, The rust color and the turtledove gray are the colors of clay, a natural material we often use for surfaces in many of our interior designs. The sage is a special green that I see on the doors of Parisian buildings, so it's a color that could be at home in a historical palazzo from the 1800s. The white is not a bright optical white, but softer and warmer, like ivory. There's also a dark gray anthracite and a black. All these shades are totally different from the versions that were in production before.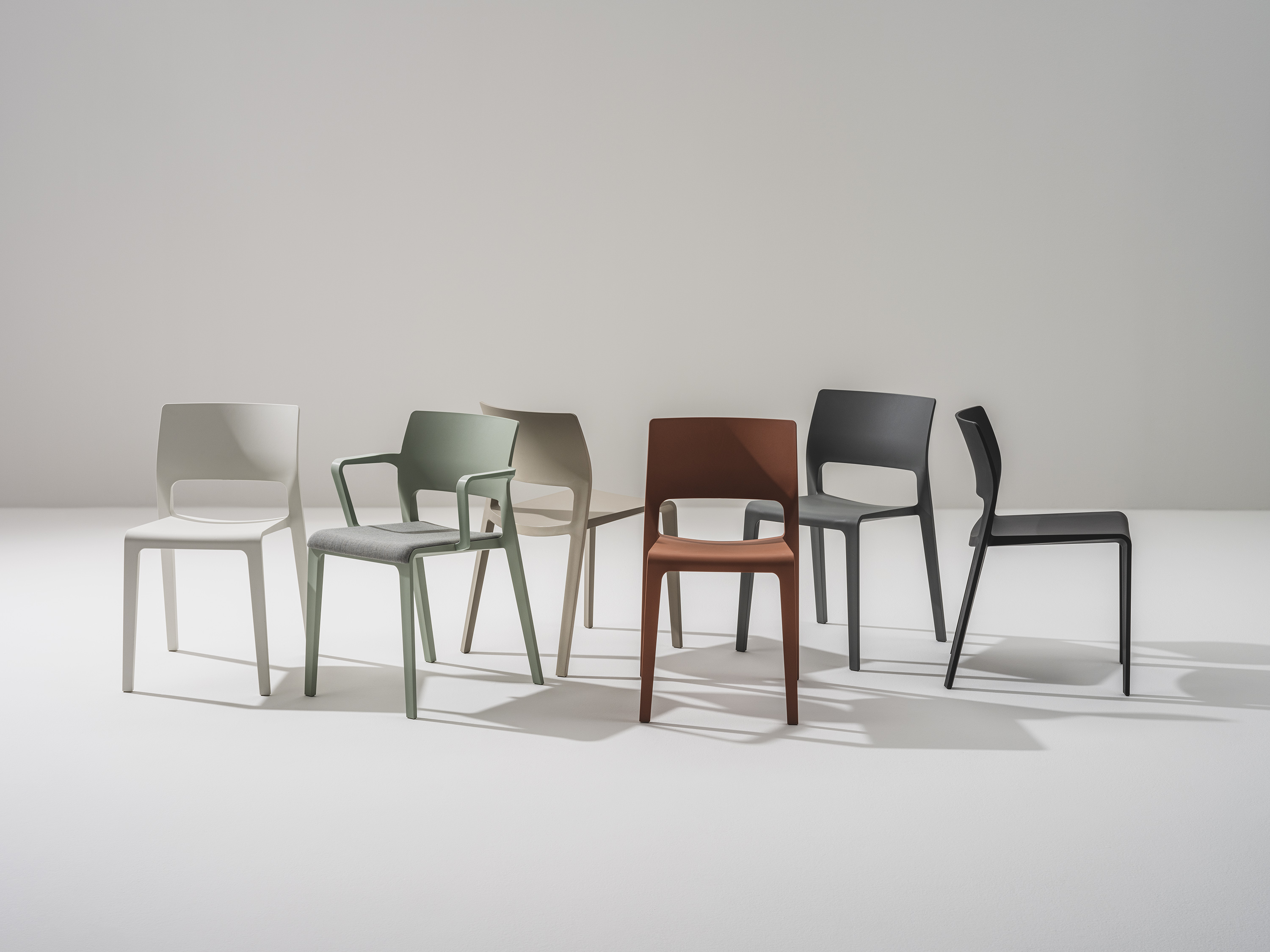 How have tastes in colors changed since Juno was released in 2012?
There's been a change, a subtle shift toward softer colors. There are some colors that, now in 2022, I don't feel are appropriate for an office or a house. We've introduced these new, softer color options that don't shout, but instead whisper in a very elegant way.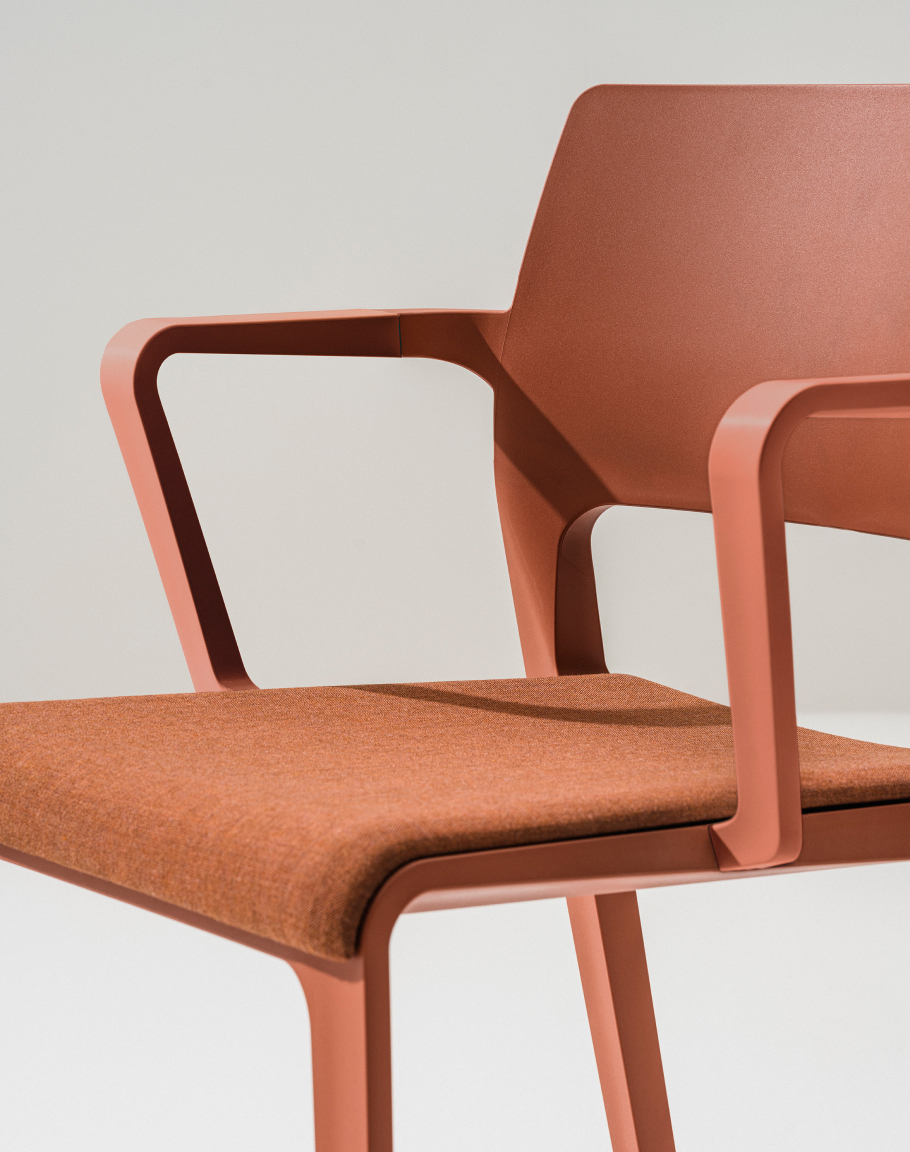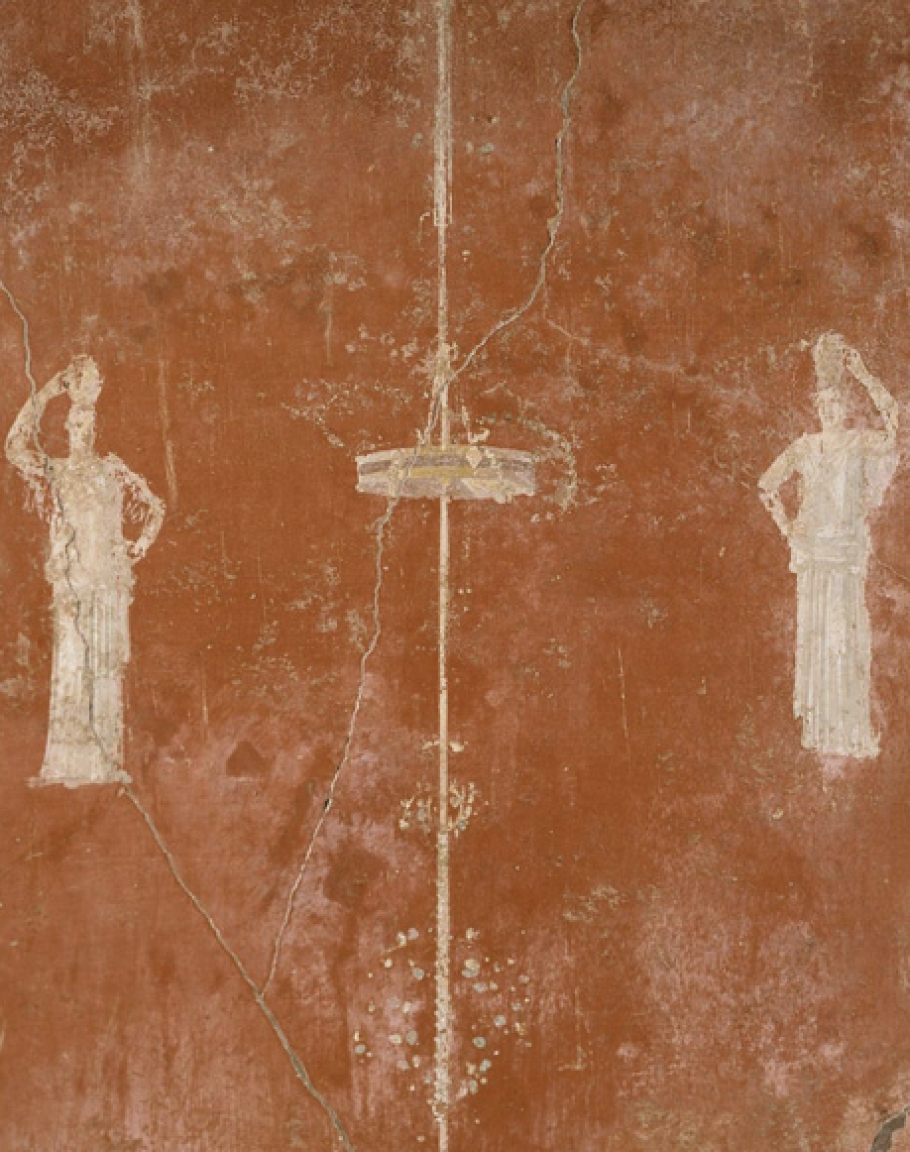 How does working with post-industrial plastic impact materiality of Juno 02?
Juno is still a very minimalistic chair, but this new palette enhances its materiality. The color and surface texture are not flat, but have more of a three-dimensional effect, due to the properties of the post-industrial plastic and the specific shades we selected.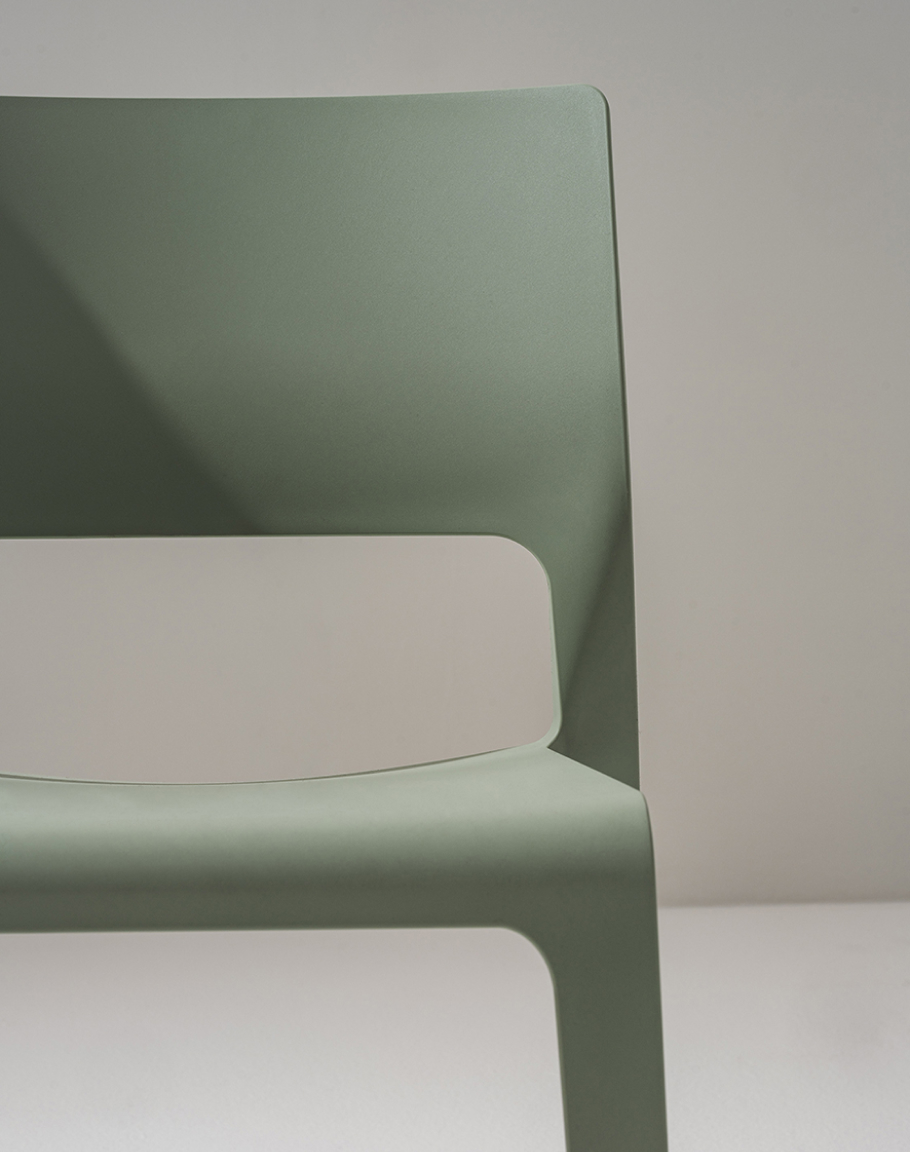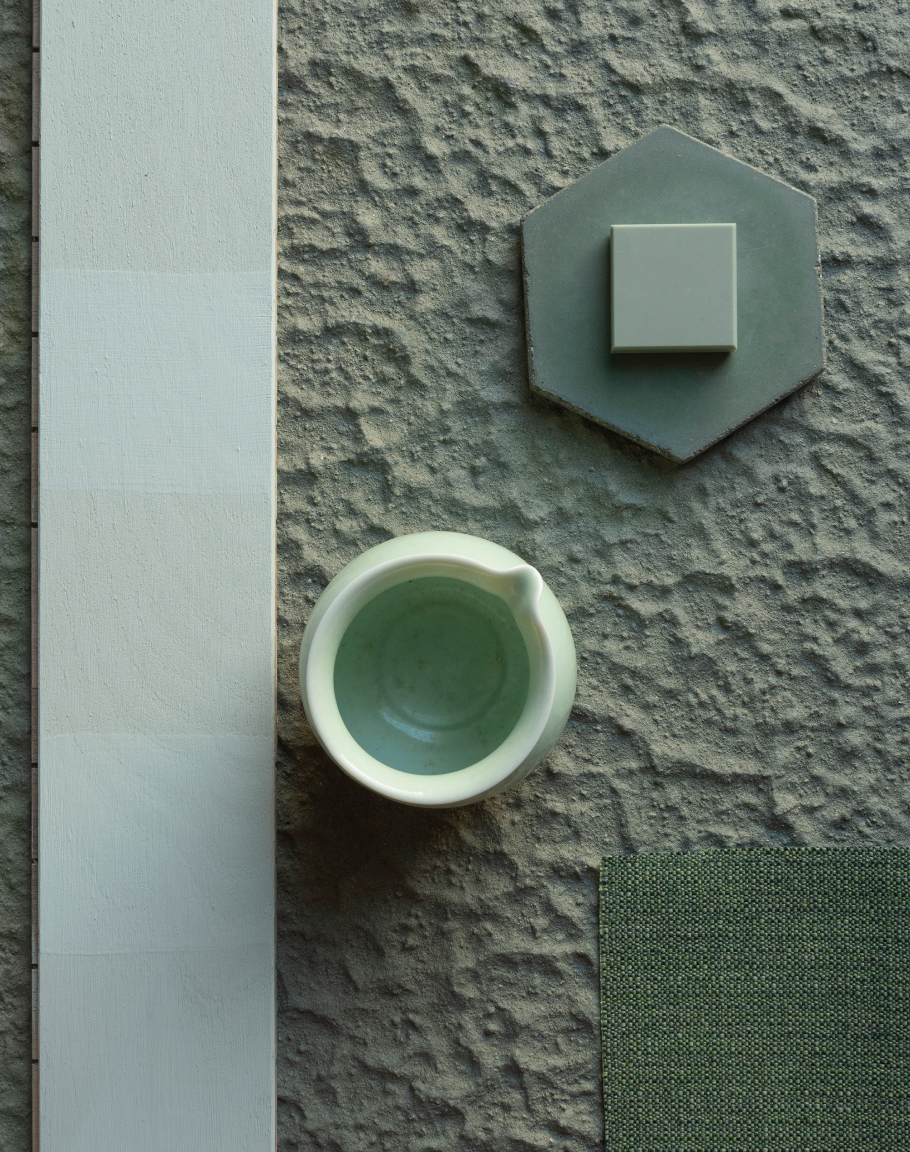 What makes Juno 02 an enduring classic?
Juno was first launched in 2012 and it's still contemporary. From the beginning, the brief was always to design a very democratic chair, and that remains true today. It's manufactured with eco-friendly materials that protect the future of our planet for everyone and it's available in a variety of beautiful color options that work in any environment. For those reasons, I can see Juno in a historical family home, a flat in Sweden, a restaurant, a museum plaza, a garden, or a hospital. It's a very universal product.
To design a timeless product is more ambitious than the typical way we develop things. It's about finding the right balance of the material, the colors, the manufacturing, the final price, and the shape, and I think Juno really has the right values of all of those elements. Using natural colors and sustainable materials is also essential for the future, especially for a chair made of plastic. As a design, Juno 02 is the incarnation of those key ideas.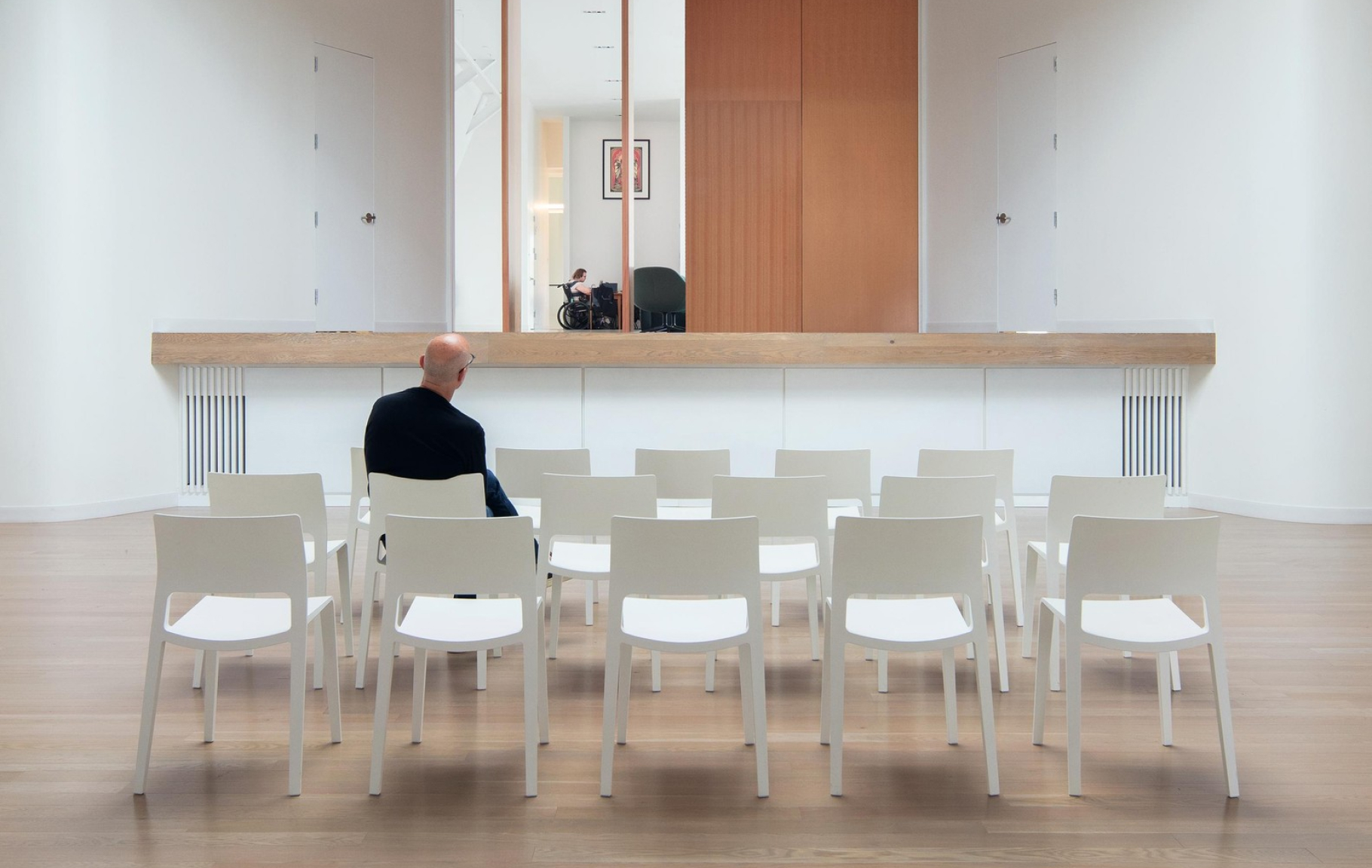 How does Juno 02 expand the possibilities for materials research at Arper?
Arper spent years researching and devel-oping how to produce Juno in a more sustainable material. This new version proves that it's possible to switch to more sustainable materials without compromising the aesthetics or the functionality at all.
Beyond Arper, I think this exploration of natural materials and colors should be done in every setting: hospitals are quite cold in terms of surfaces and colors. Offices also need more softness, and could be made more welcoming through materials. As a designer, I think research into natural materials and softer colors is important in any environment where your products can make an impact on people's lives.
Studio Irvine is an architecture and design studio based in Milan specialized in product design, art direction and architectural spaces in which there is a specific research on matter and surfaces. The studio is run by the architect Marialaura Rossiello Irvine and was founded in 1988 by the British designer James Irvine (1958-2013). During the last 30 years, the cross-disciplinary philosophy pursued by the studio denotes a constant inclination and curiosity towards all types of projects: from the design of a chair to the one of a surface; from the art direction of companies to architectural projects.