The Origin of Soft(er)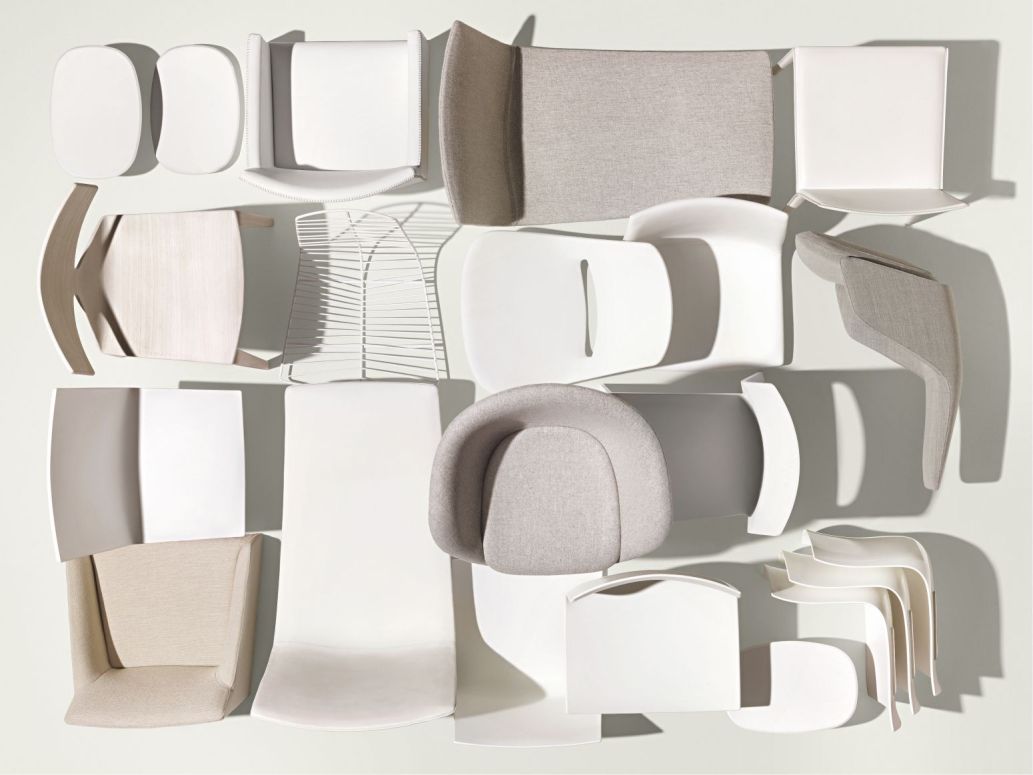 The seed of an idea
Catifa began with a simple idea.
An undulating form to support the body. Over time, this most intuitive association would lead organically to a comprehensive, adaptable system of seating: chair, lounge, stool, ottoman, bench. Since its original conception in 2000, it has grown to seven collections — all in one Family.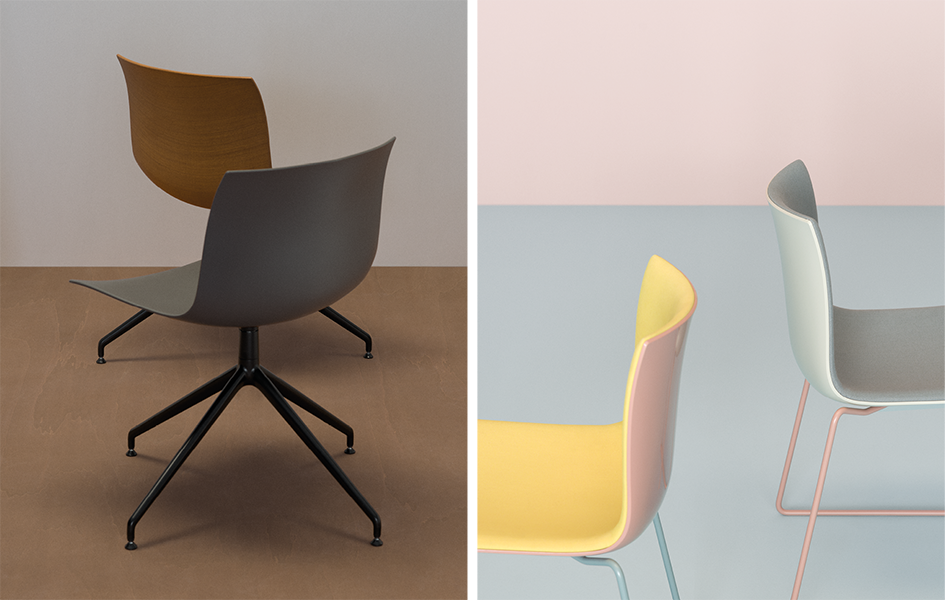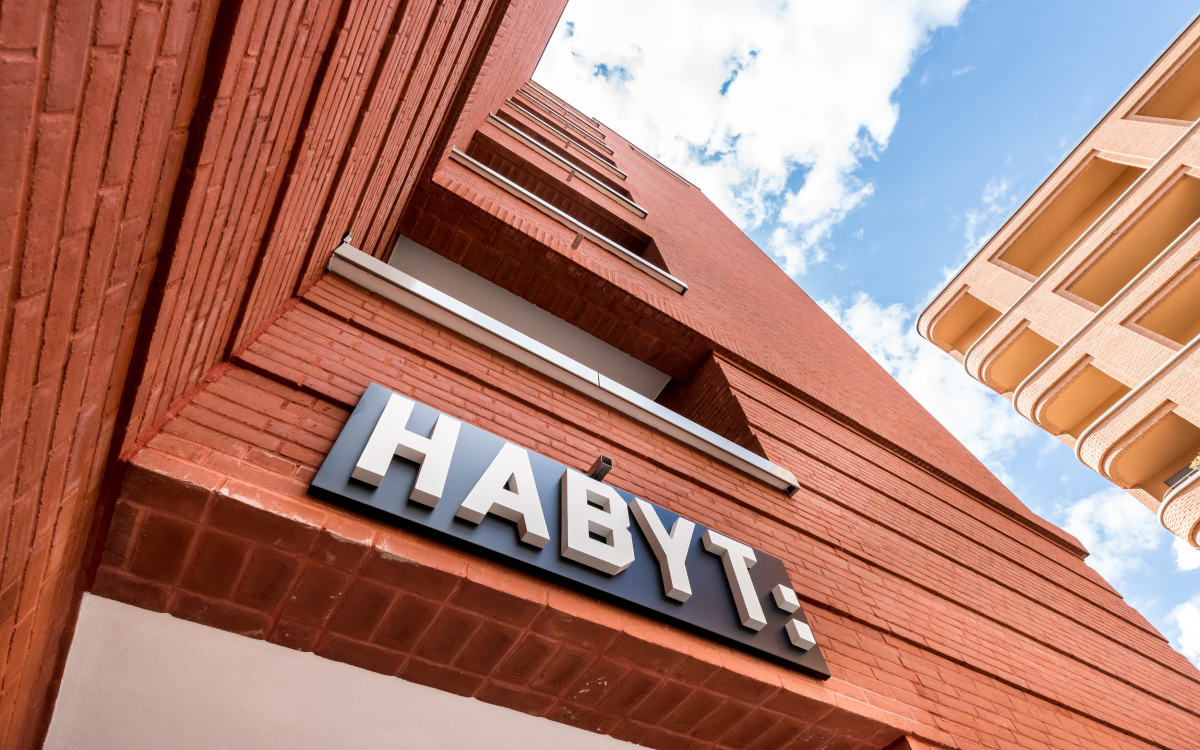 In profile, our Catifa chair looks a little like a carpet caught in the wind, beginning to curl and take flight. In fact, the comparison is literal — in Catalan, catifa means carpet. Like a rug, the Catifa chair can be both embracing and thin as a line. It is a synthesis of maximum generosity and minimum gesture. It allows comfort and freedom at the same time.
Since its launch nineteen years ago, Catifa has become a much copied and much awarded Bestseller. Its sensual lines continue to inspire Arper as a whole, as its essential form also embodies our core design values: lightness, family, balance, color, intuition and play.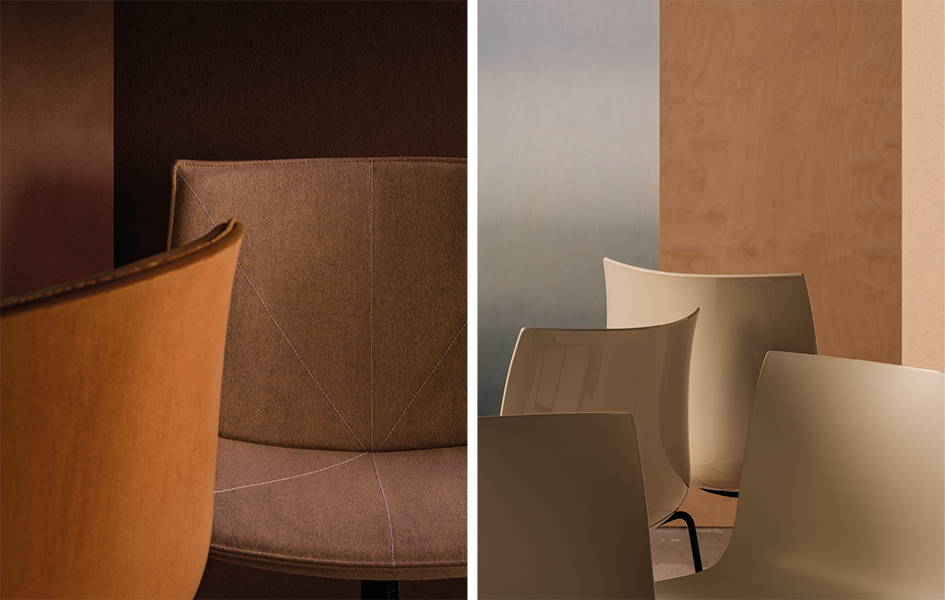 Soft essence
Sometimes the most poignant expressions can be said with a whisper. Sometimes the lightest touch is the one we feel the most.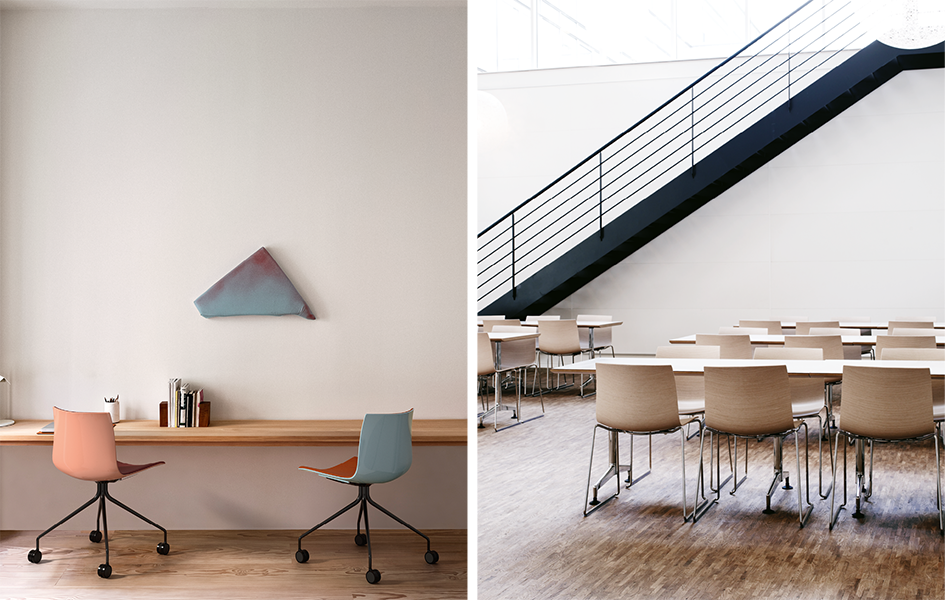 "We began to work on Catifa during a time of change. In a landscape dominated by strong, autocratic gestures, a more lightweight, and softer minimalism emerged. Technology began to embrace curved silhouettes: Apple's rounded edges replaced the sharp corners of the assertive boxes of the 1980s. A softer, more humanist approach began to put technology in the service of the user: intuitive, invisible, intelligent. Architecture too became lighter, more sensual, more refined. And, interior spaces began to shift away from vanity and abundance and towards softer values like atmosphere, mood, simplicity, and tactility. We found parallels in the refined simplicity of Japanese tableware and the humanity of Scandinavian design classics––a synthesis of essential shapes, natural materials and human touch.
This was at the heart of what we were after. We believe the best objects carry a rich intellectual density in a shape that seems effortless. For Catifa, we wanted to create an object that felt natural, spontaneous, almost inevitable, while clearly the result of precision and care. Perhaps most importantly, we wanted to create a form that was in dialogue with the body—one that conferred ease, relaxation, comfort, and softness."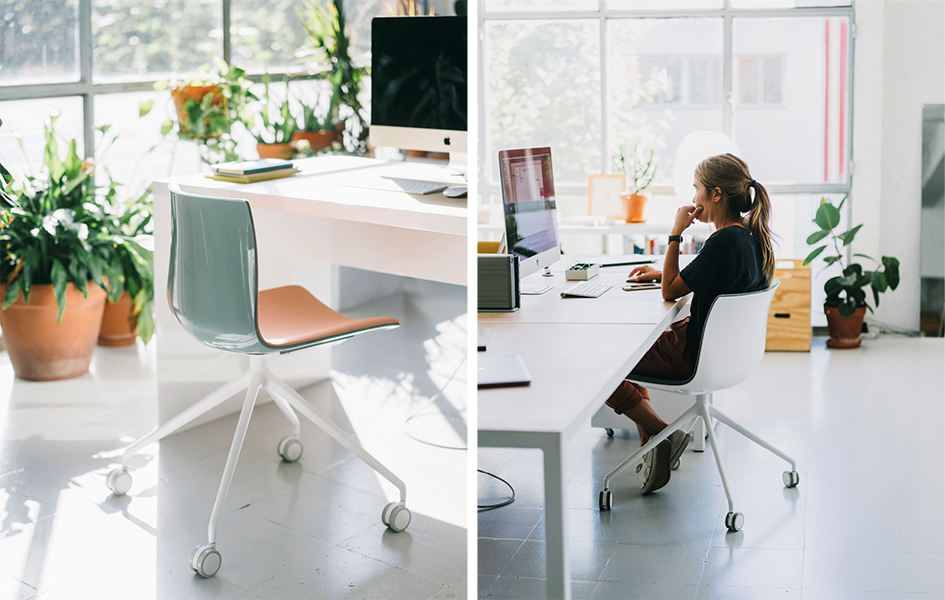 Color as strategy
Since its launch in 2000, the Catifa collection has planned to use color as integrated part of its design. In 2001 in the quest to create a bi-color chair, Arper innovated bi-injection technology into the fabrication of Catifa — a process previously only possible for small objects. The concept behind the bi-color application was to allow color and customization express the mood and personality of the user.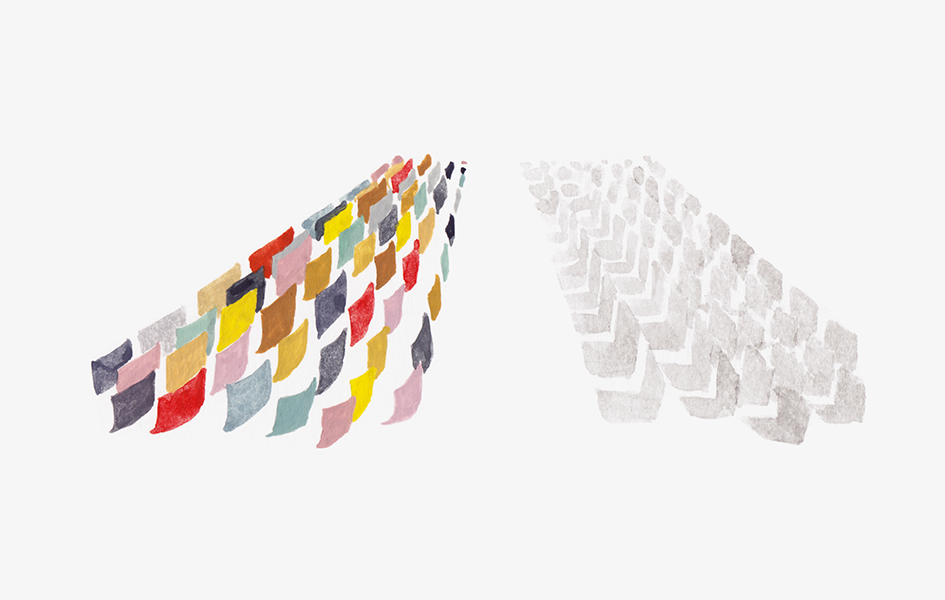 For the New Edition in 2016, the multi-color concept was reinterpreted, focusing more intensively on how the colors used enhance the specific character of each collection, but within a consistent common color palette. With Catifa 46, we wanted a fresher palette in colors that conferred lightness and agility. With Catifa 53, a materially-driven earthy palette created rounded softness. These palettes were given even more expression and enabled further specification of mood, atmosphere, and context.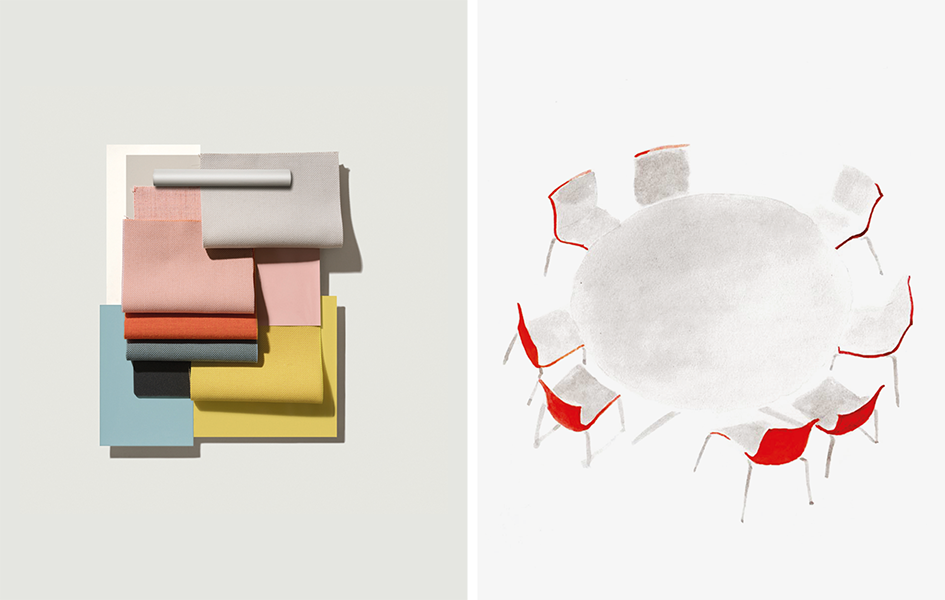 Bi-color production creates a unique visual union between table and chairs. Gathered around a white table, white seats form a unified interior space for dialogue and exchange. The external seat color acts as a shield or border, supporting and protecting internal collaboration and communication.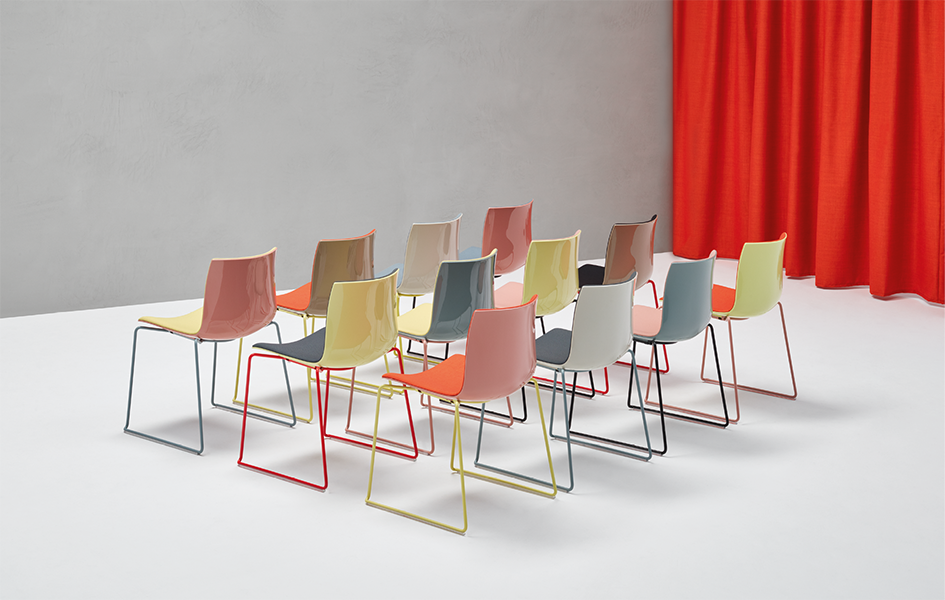 In linear formation, bicolor chairs create a dual effect: seen from the front, the serene rows present as calm and clean, like sitting on a fresh blanket. From behind, colorful backs creates a vibrant, multi-faceted surface that engages the eye, and the imagination.
New times demand new interpretations. Just as each generation defines its own style and aesthetic vernacular, so too does design evolve to meet changing needs and contexts. Archetypal in form, the Catifa family has continued to develop a dynamic visual vocabulary to enable diverse uses that are constantly emerging. Colors, textures, finishes, and tasks present not only new opportunities for style, but for adaptable function.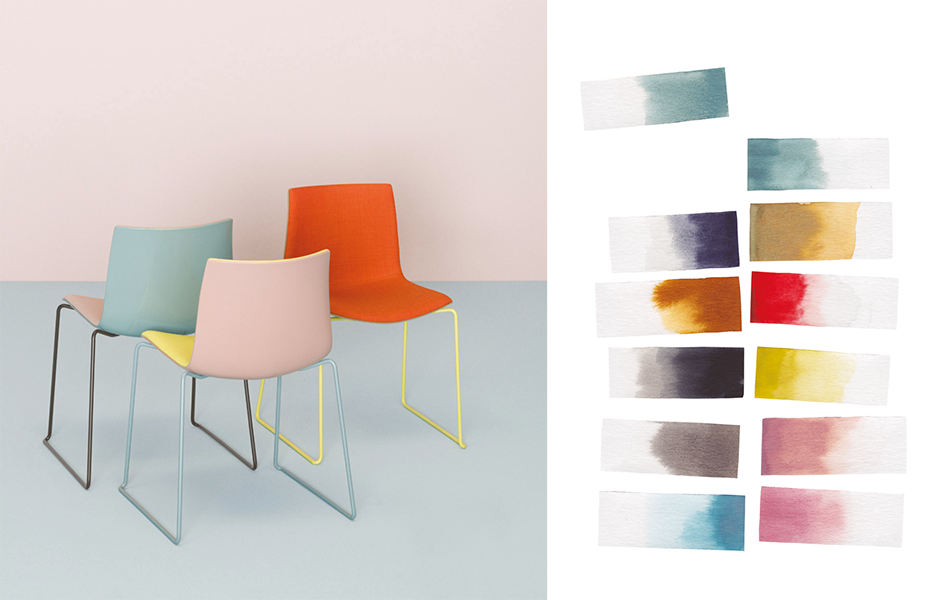 Catifa 46: Kodachrome
Arper celebrates the enduring potential of the Catifa family with new customizations available for Catifa 46. Originally designed in 2004 for contract and small space use, Catifa 46 retains the same slim profile as the original Catifa 53, but, since 2016, is available in an updated range of colorways.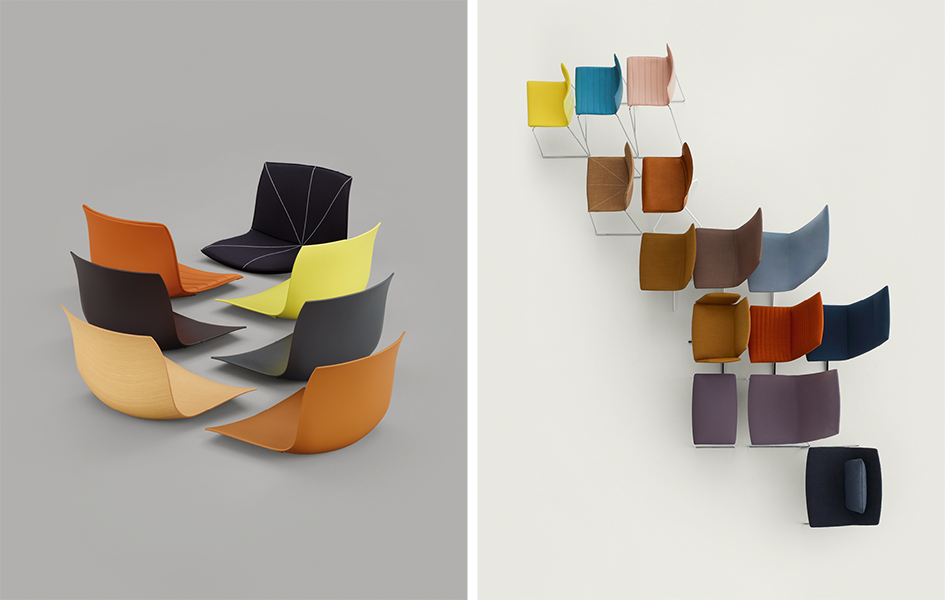 Catifa 53: Matte
The original series that started it all, Catifa 53, is reimagined with a sophisticated matte silhouette, lending austerity and modern character to the quintessential form. Optional specifications of durable hard leather with or without cushion and wooden exterior update the original with rugged refinement.