An ecosystem of physical and virtual spaces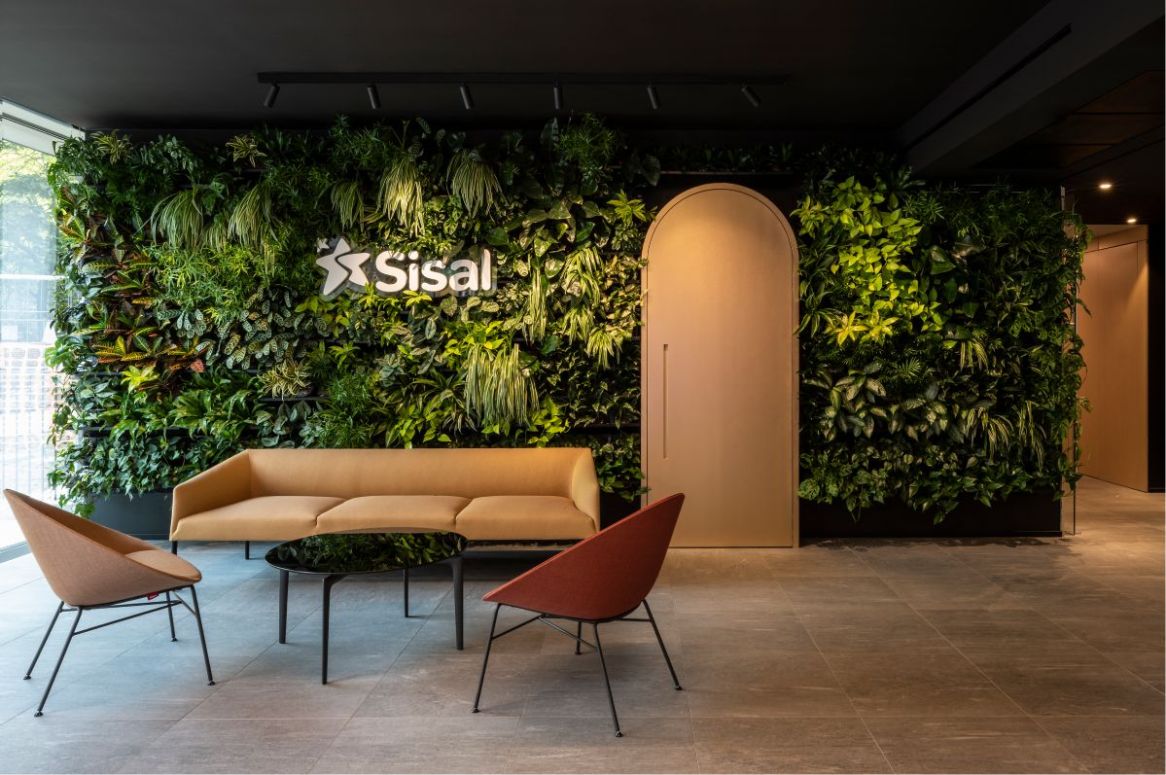 Sisal's new headquarters – designed by COIMA Image – reflects and amplifies the founding values of the company established in Lombardy's capital city in 1945, which has always accompanied the history of Italians. The site is designed as an ecosystem of physical and virtual places that foster sharing, learning, connections and innovation with the aim of prioritising people's well-being.
Located in Lombardy's capital city within the Bassi Business Park owned by Generali Real Estate, the building has 13 floors totalling more than 9,000 square metres. Built in the 1970s, the site has been totally reconstructed in a sustainable way, meeting the most modern standards.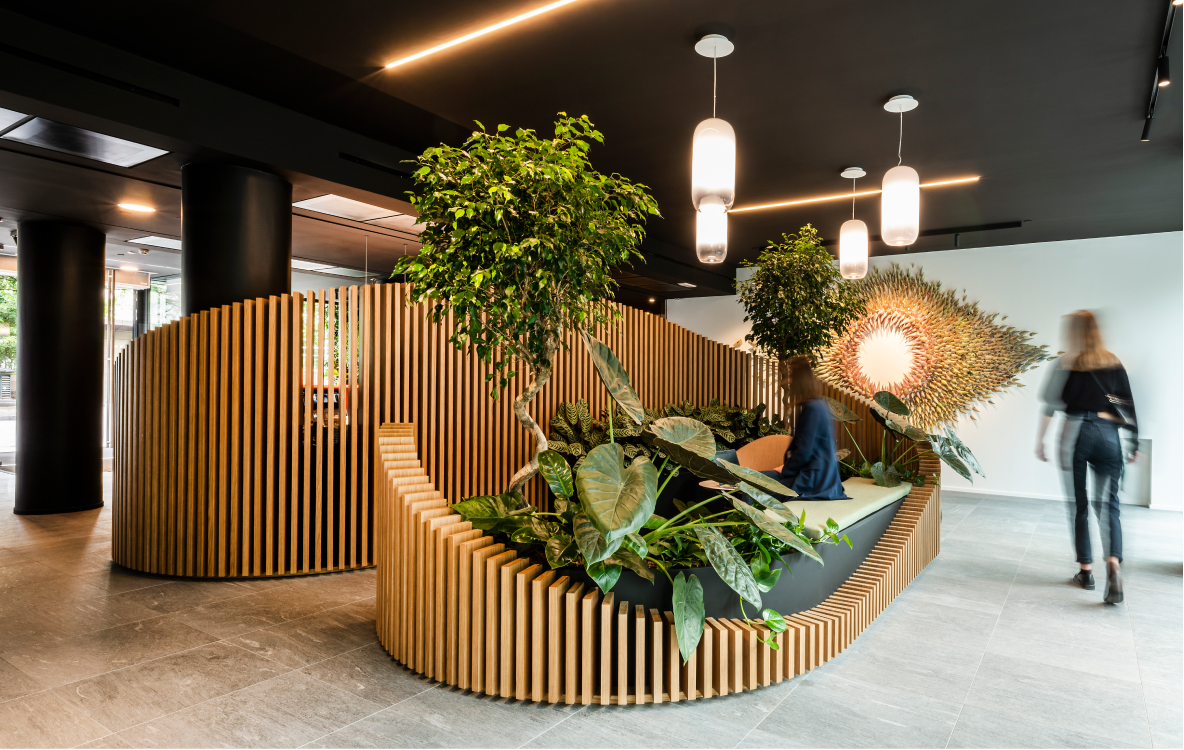 The layouts of the new Sisal headquarters were designed by COIMA Image following "Activity Based Working" principles – for instance, plurality of spaces that can be booked and used according to the activity carried out throughout the day, with the aim of generating ideas and unleashing the potential of each employee. Offices, open-plan spaces, meeting rooms, connection routes, and break, gathering and relaxation areas alternate, creating environments where you can truly feel 'at home', promoting a renewed work-life balance.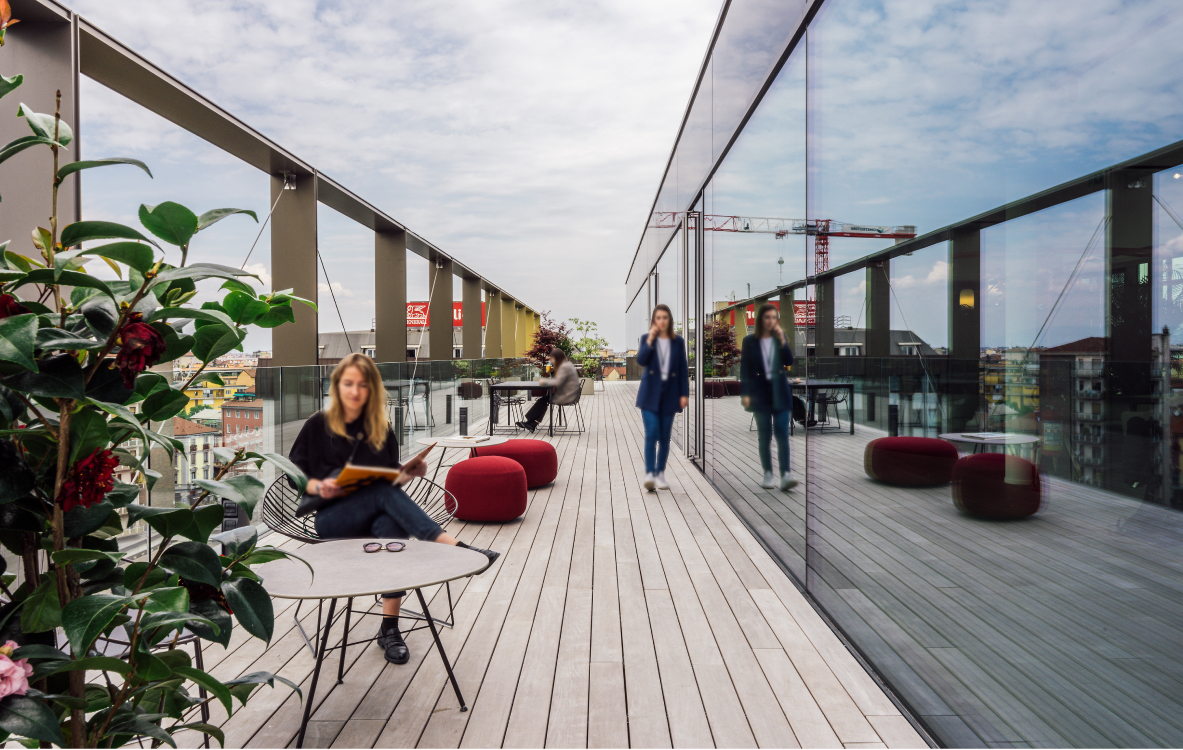 The spaces – whether operational or hybrid – guarantee maximum lighting and acoustic comfort, while taking into account the right amount of privacy. The furnishings are modular and customisable, while the finishes feature a colour scheme that favours warm shades of green and brown to recall minimalist, relaxing and natural tones.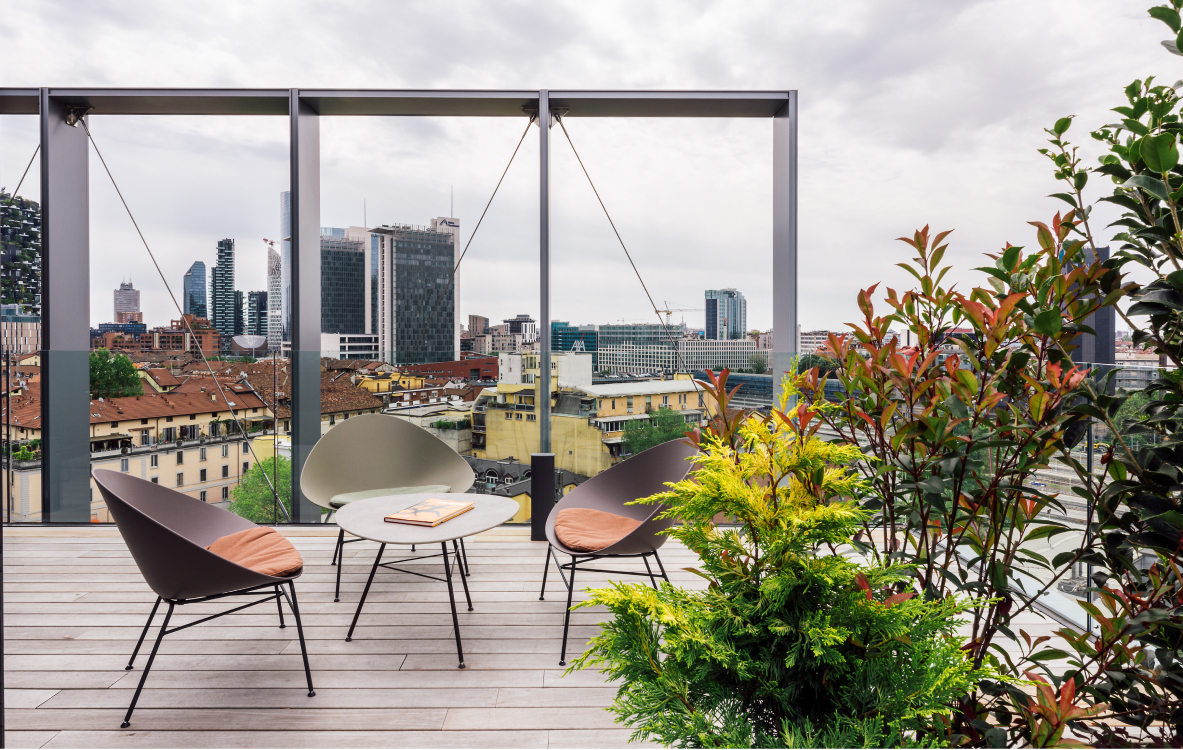 Arper's collections reflect this design language of flexibility, lightness, reconfigurability, colour and attention to environmental impact. The Adell armchairs, placed both indoors and outdoors together with the Leaf chairs, the Saari sofa, the Kiik system, the Cila and Cila Go chairs, the Wim, Saul and Dizzie coffee tables, and the Pix ottomans furnish interiors to welcome and inspire, supporting multiple functions and work requirements with an inclusive approach.
"In particular," highlights Gianmarco Bocchiola, Partner at COIMA Image, "the choice Arper products, many of which stand out for their EPD certification, allowed us to obtain credits in line with internationally recognized ESG policies. We included sustainable furniture in the project, preferred natural materials and controlled production cycle, reduced water consumption and respected high lighting and acoustic parameters, elements that have allowed us to obtain the WELL Commercial Interior Bronze certification and to aspire to LEED INTERIOR level Gold certification."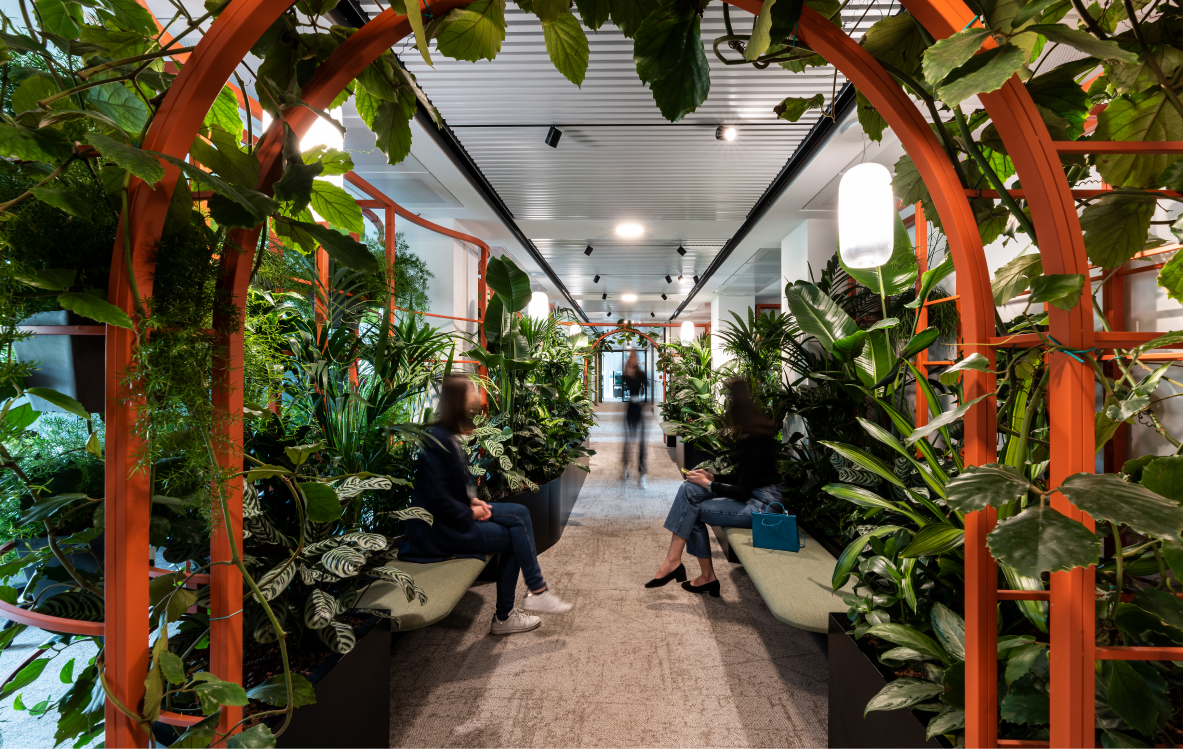 Nature is truly at the heart of the project with the creation of a 'green lung' that runs vertically through all the interiors, creating a relaxing oasis at each level that purifies the air through specific plant and tree species.
The top floor is dedicated to the café area and opens onto a large terrace that completely surrounds the building, offering a 360 degree view of the city and a beautiful glimpse of the Porta Nuova skyline. The gym located in the basement and the widespread museum telling the story of Sisal contribute to strengthening the engagement policy for people working at the headquarters.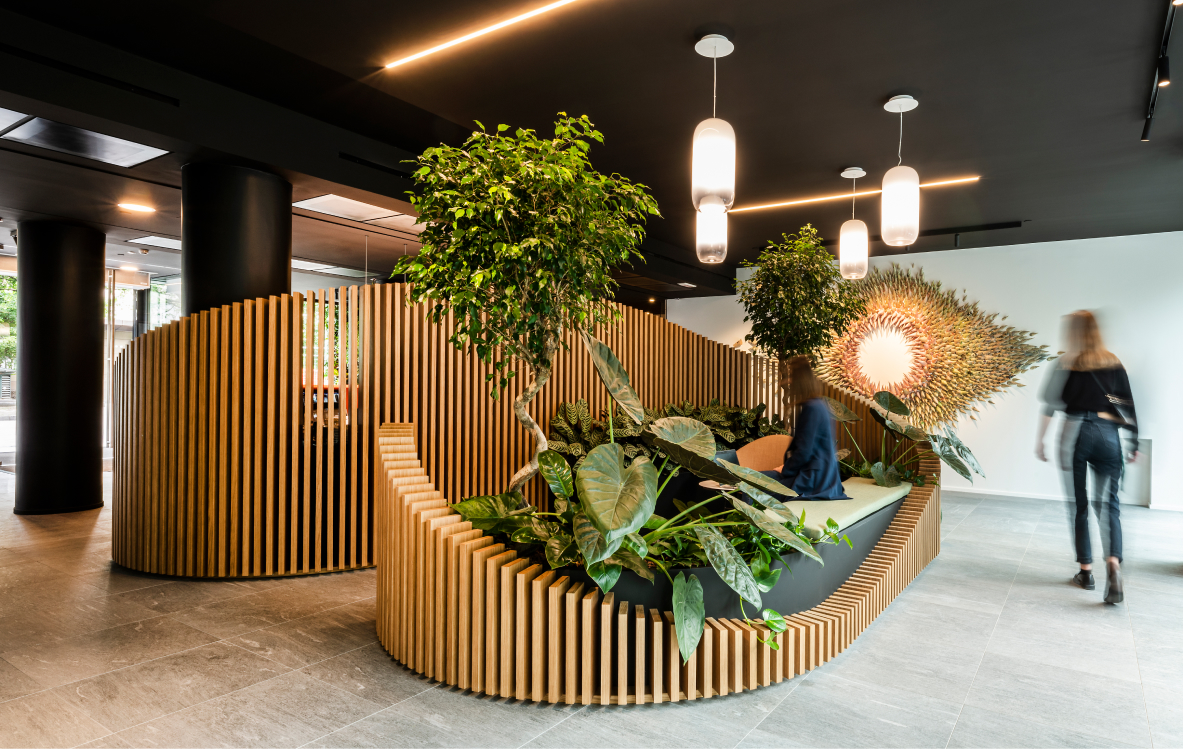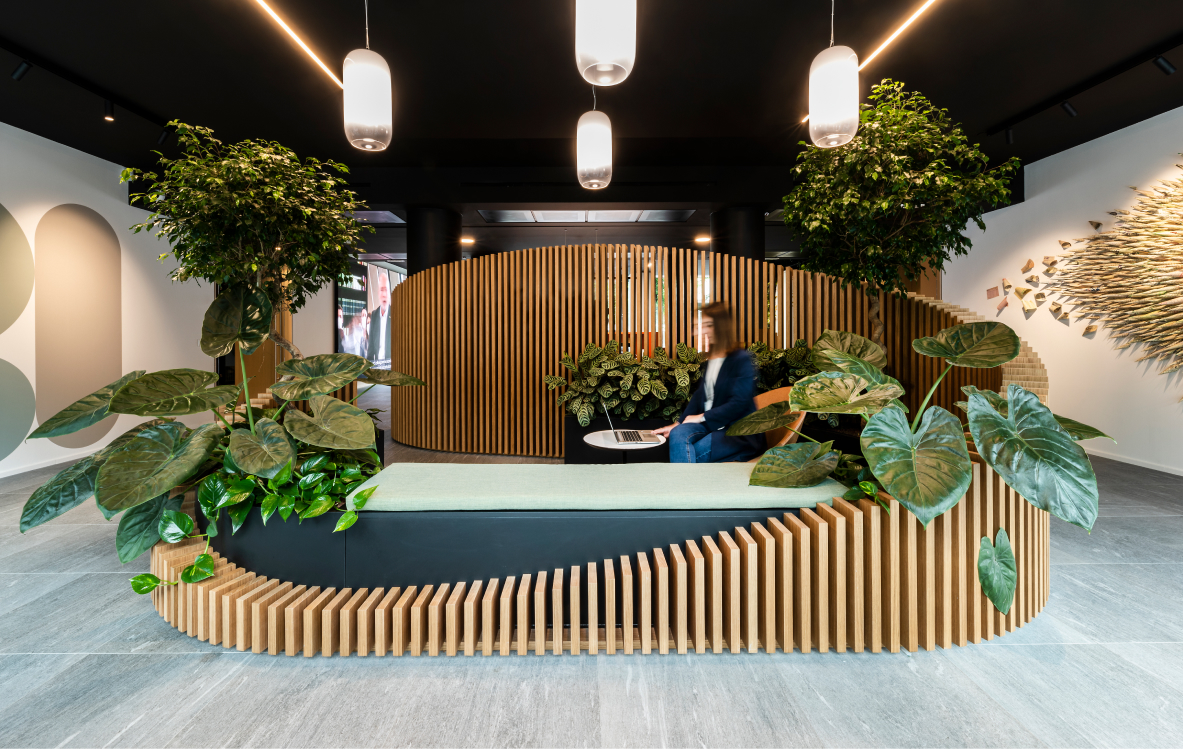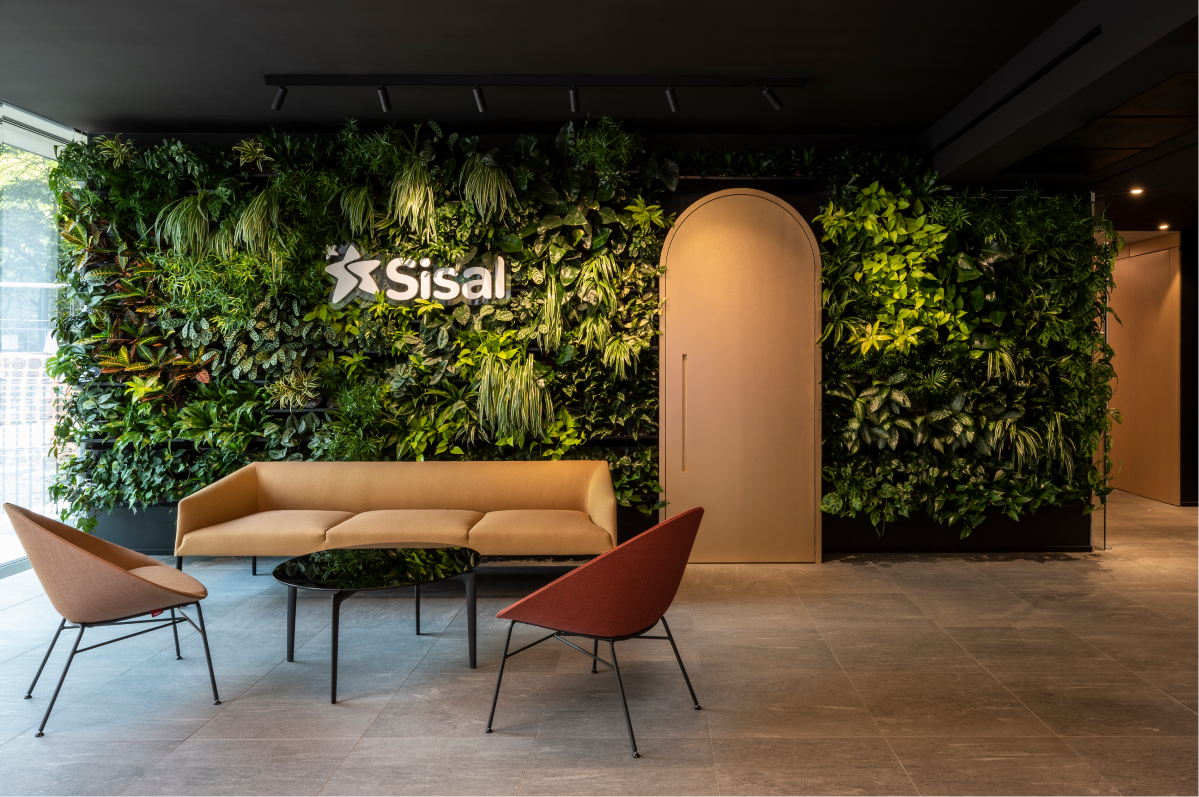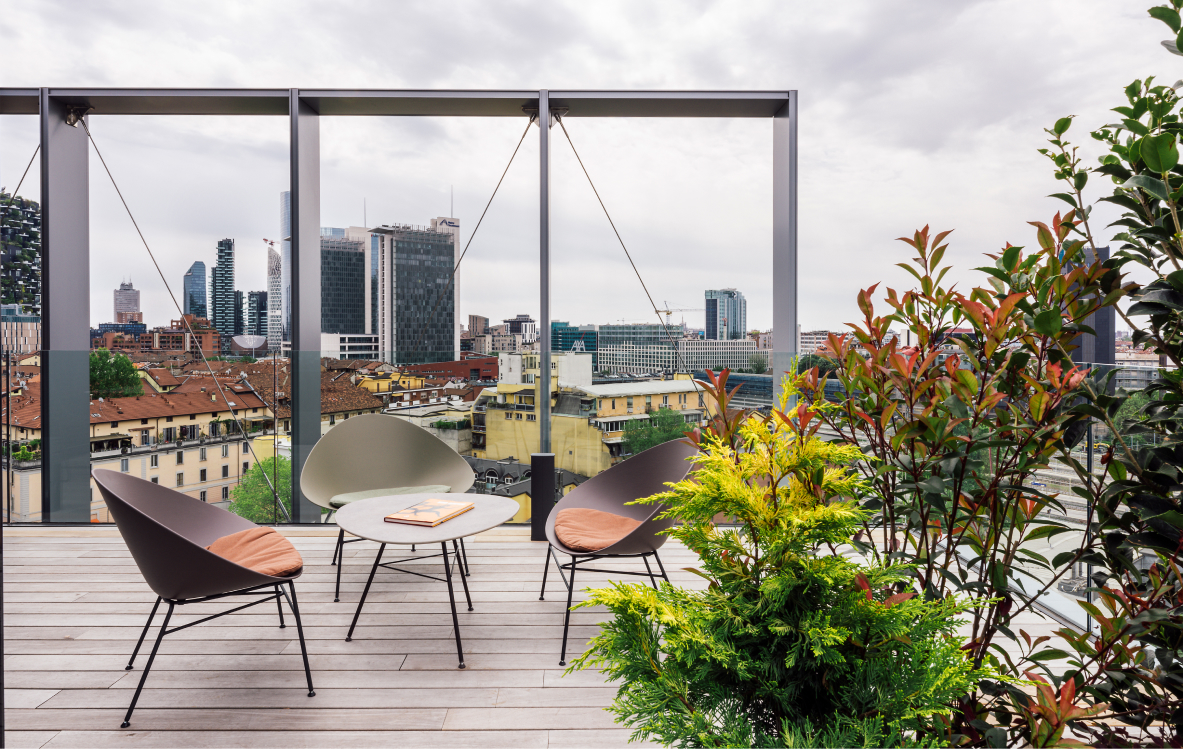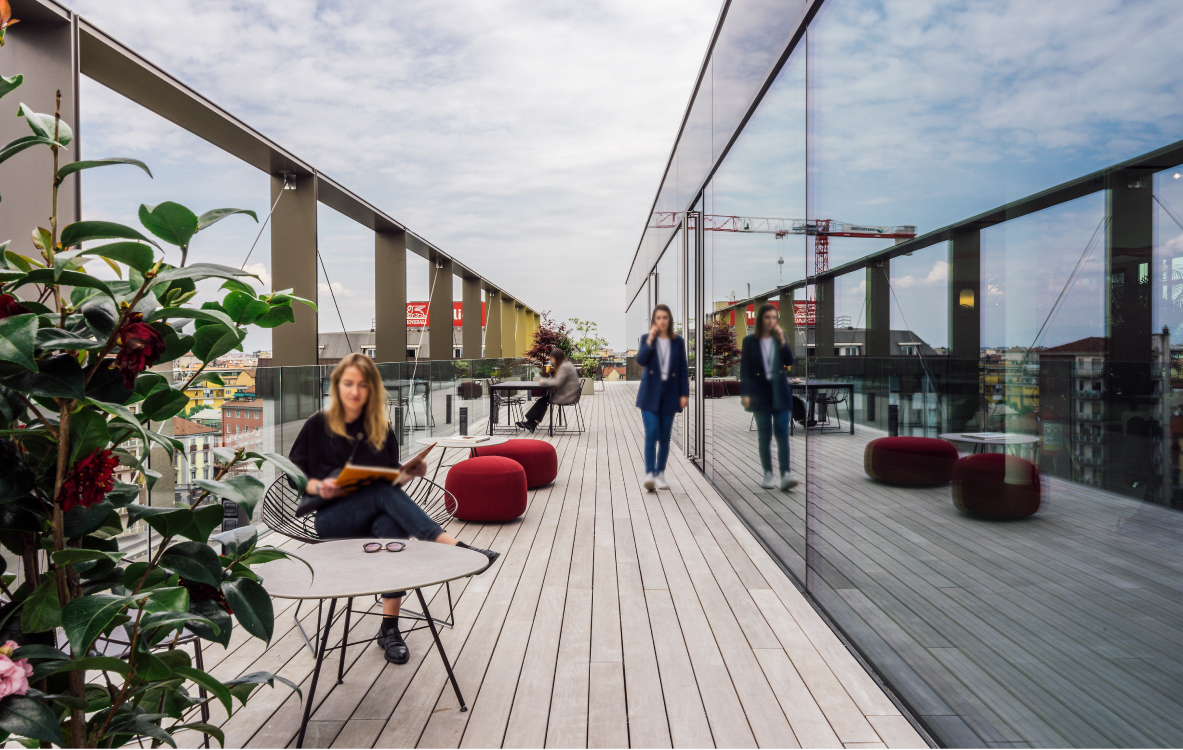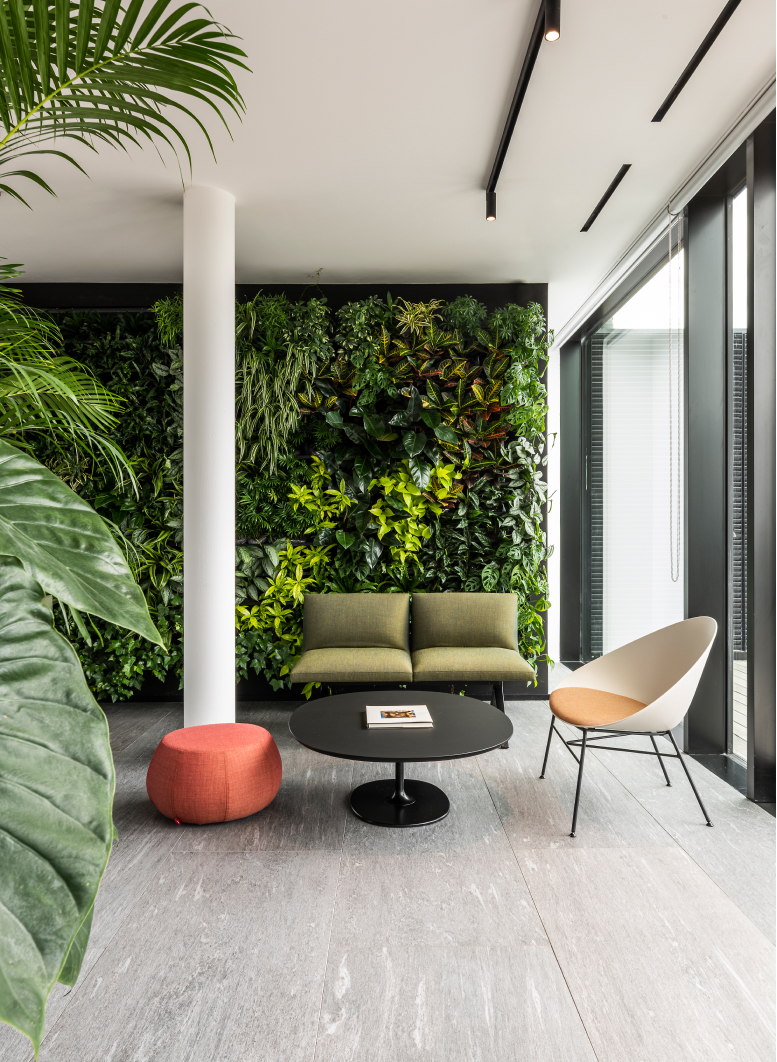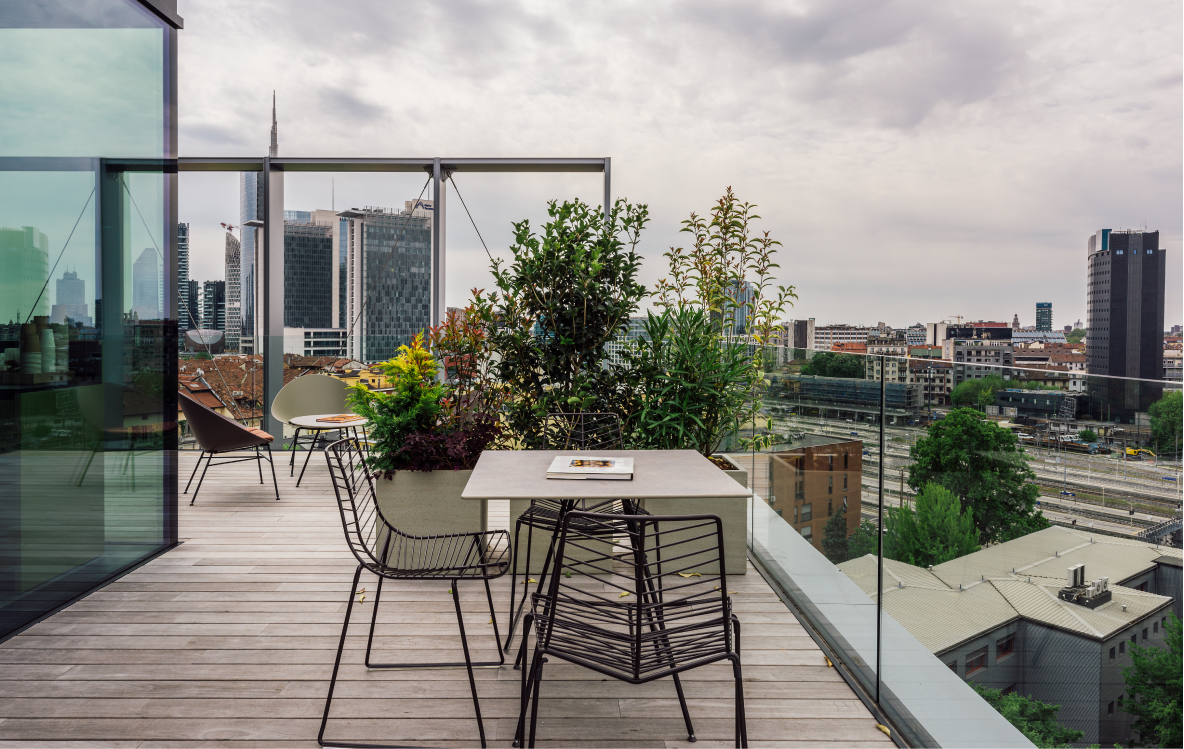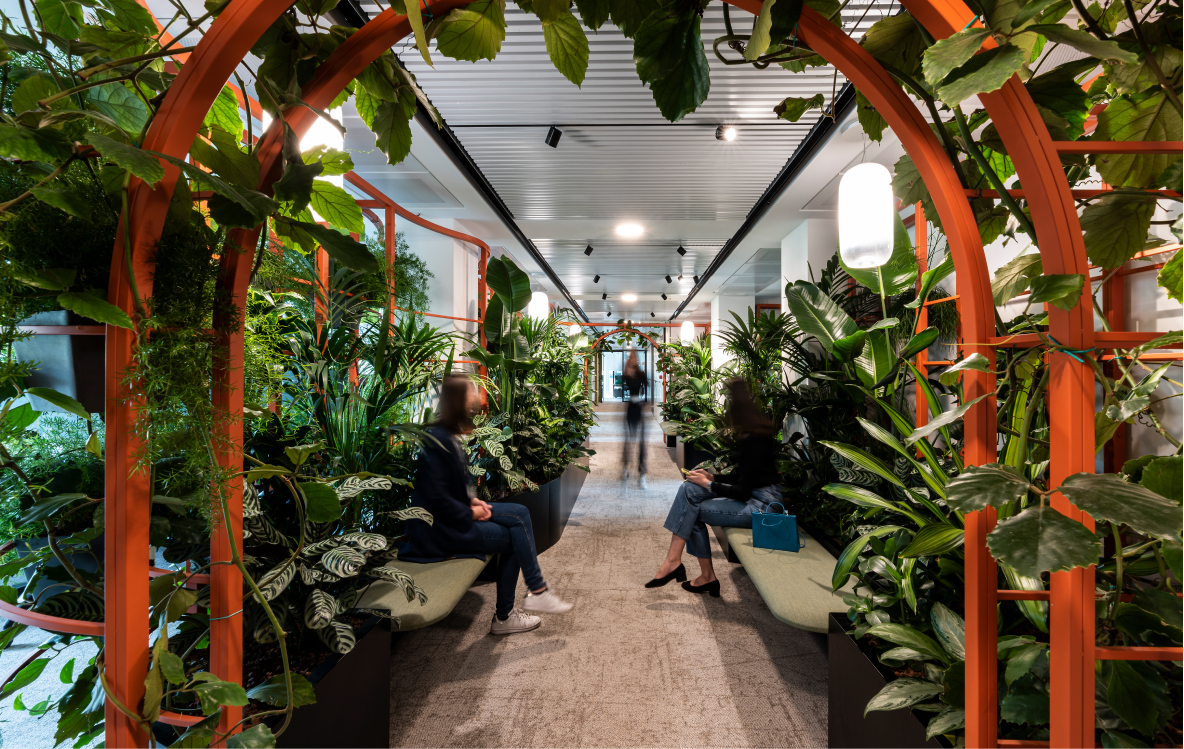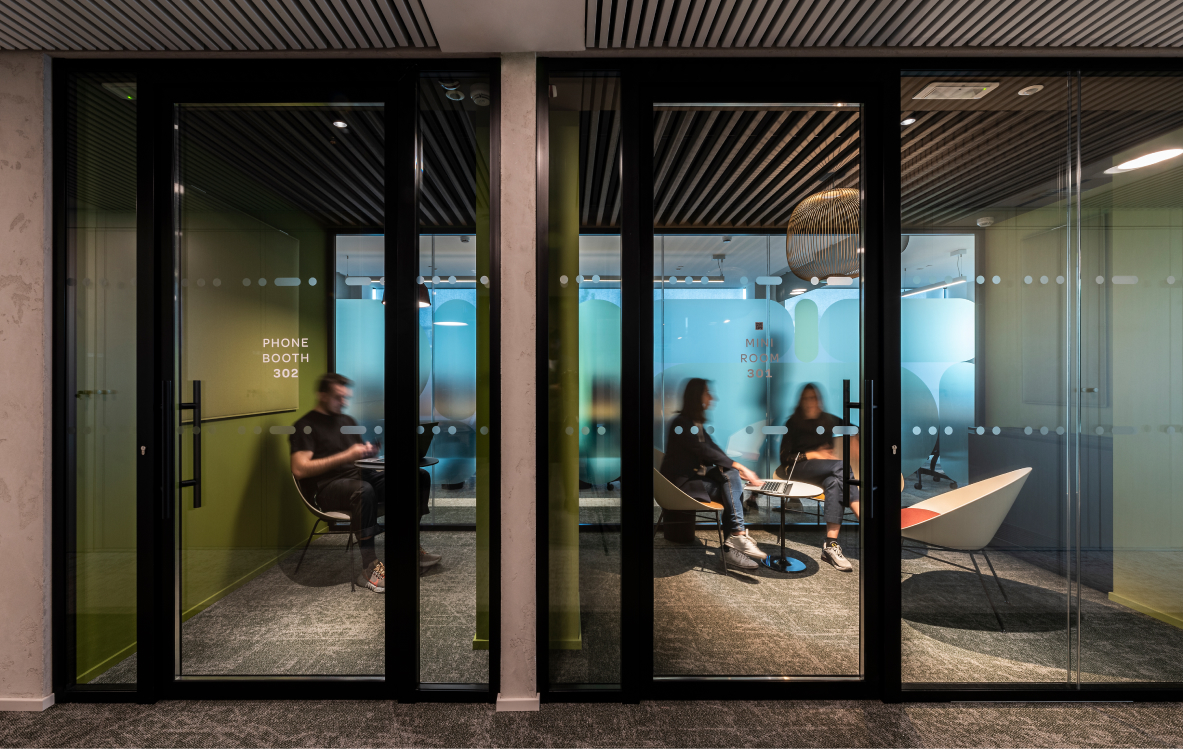 Credits
Architect: COIMA Image
Photo: Vito Corvasce
Arper products: Adell, Cila, Cila Go, Dizzie, Kiik, Leaf, Saari, Saul, Paravan, Pix, Wim