Arper at Long Beach Civic Center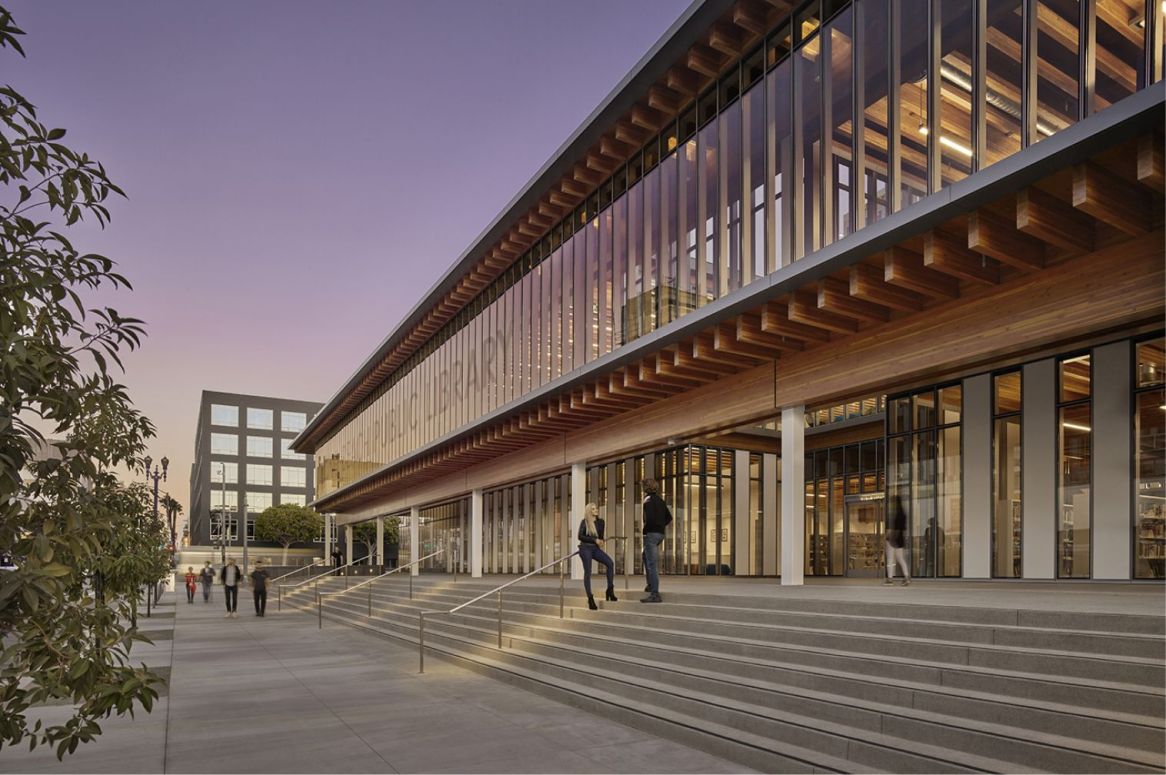 Designed by SOM, The Long Beach Civic Center Master Plan revitalizes 22 acres of downtown Long Beach by creating a new, vibrant mixed-use district that includes a 270,000-square-foot City Hall, 93,500-square-foot Main Library, 232,000-square-foot Port Headquarters, and the reactivation of historic Lincoln Park. The undertaking also develops design guidelines for 800 residential units and 50,000 square feet of commercial development and reintroduces the city grid with the regional bike network, buses, and the Metro Blue Line.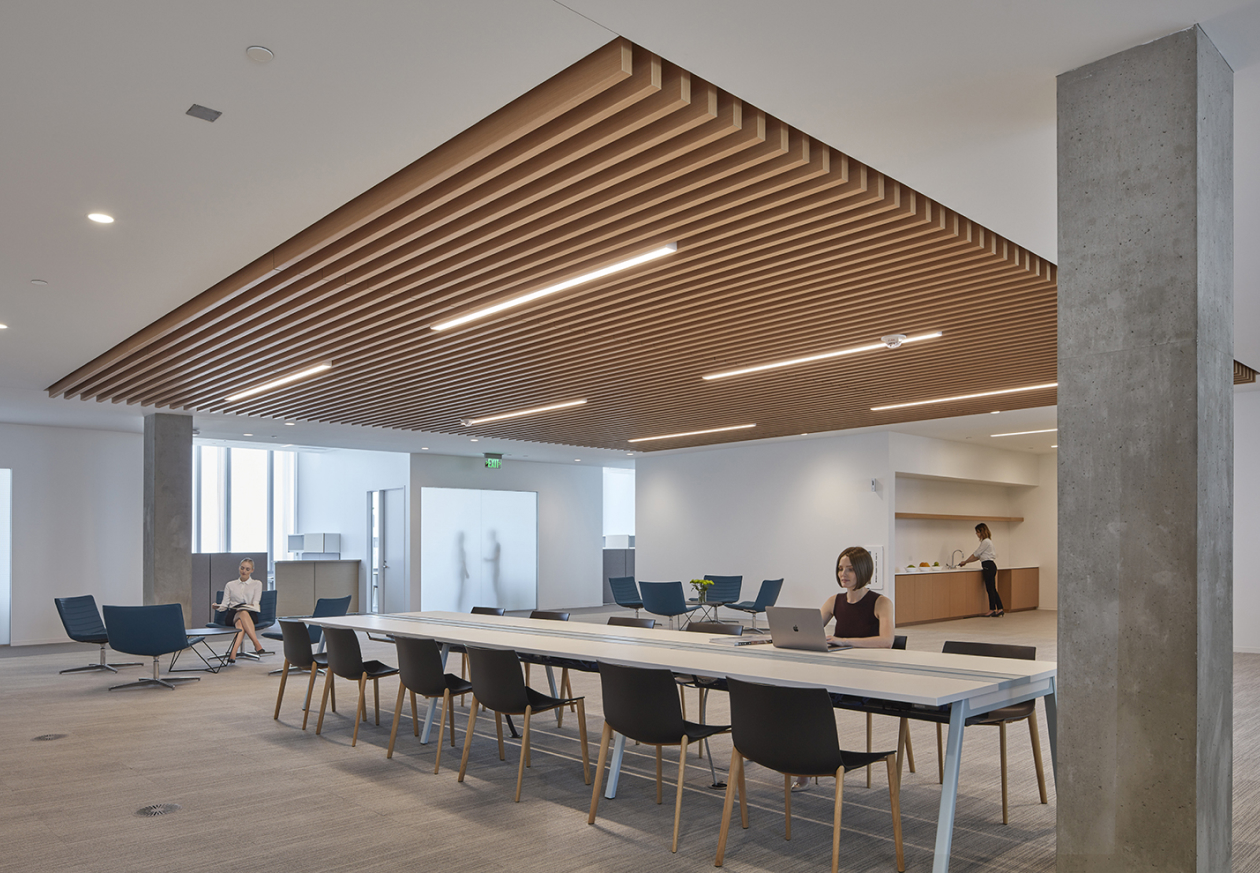 The Long Beach City Hall and Port Headquarters buildings are the defining elements of the Long Beach Civic Center Master Plan. Identical in mass and proportion, the City Hall and Port Headquarters buildings are designed with long, narrow floors and split cores that link interior spaces, creating large open office plans, and visually connecting the interiors to the outdoors. The elliptical-shaped council chambers, shared by the city council and port commissioners and located in City Hall, prominently anchor the west end of the Civic Center plaza. The chambers are clad in clear vision glass to symbolize civic transparency and public access to government.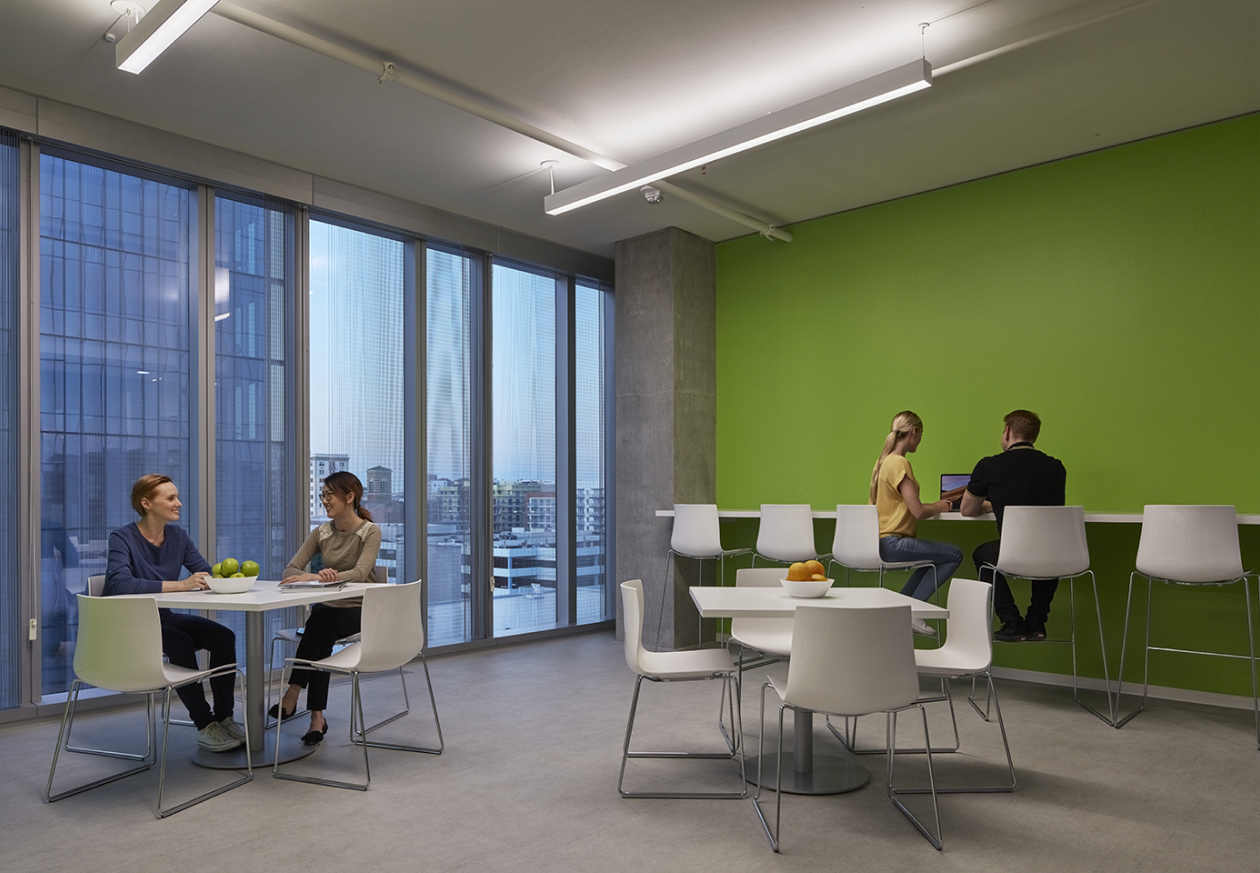 Arper's Catifa chairs, stools, and lounge chairs are used to furnish the interiors of City Hall, providing a range of options for tasking, socializing, lounging, dining, and more in these versatile and multipurpose spaces.
The Billie Jean King Main Library is positioned at the northeast corner of the Civic Center. Adjacent to the historic Lincoln Park, the library connects the city's past and present while providing valuable municipal and community services.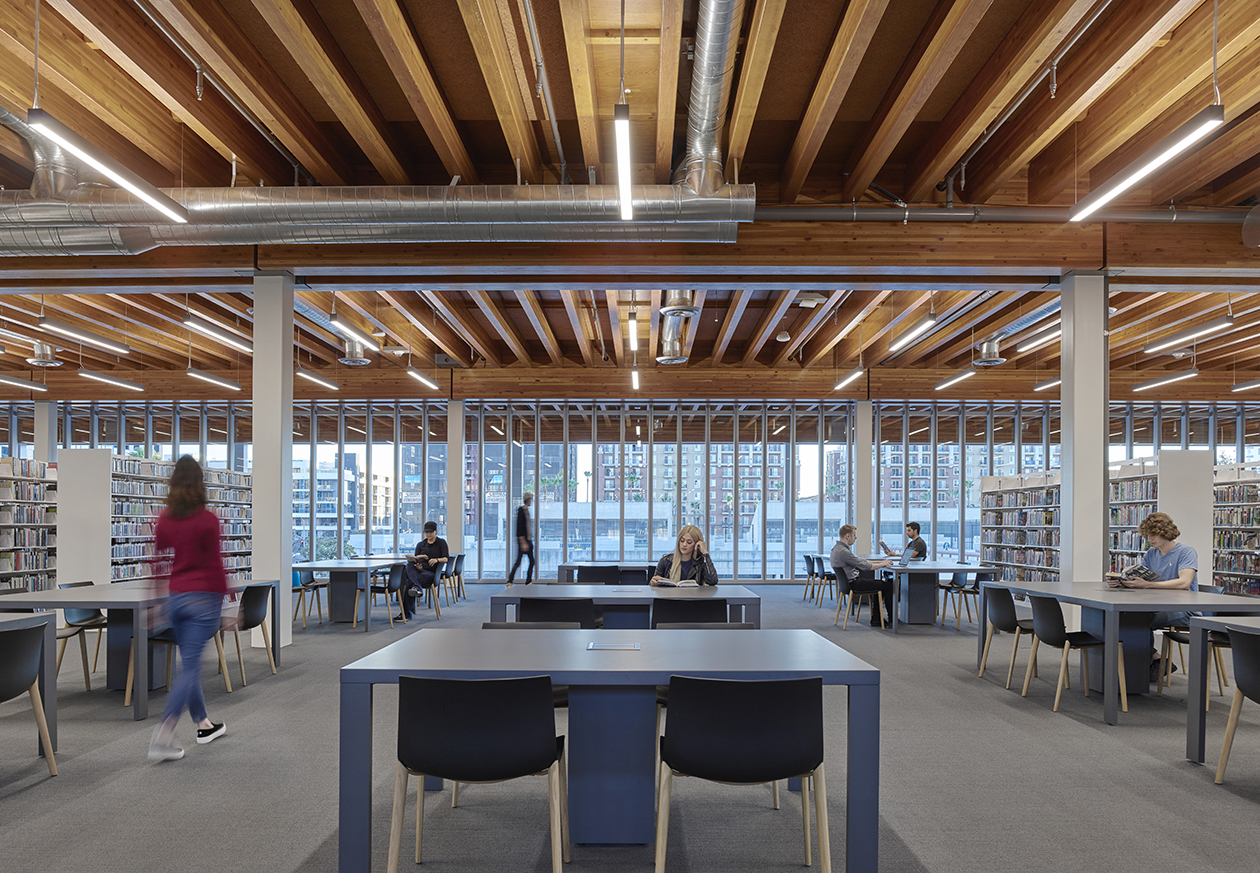 The building provides a welcoming and flexible environment, with interior space organized into discrete and identifiable areas that maximize the use of square footage and enhance user accessibility and staff efficiency. The library offers a variety of spaces to serve the diverse population of Long Beach, including group study rooms, independent study areas, and a technology-driven "makerspace" that features a learning lab and 3D printers. Additionally, an independently operated community center with meeting rooms and programs is available for public use.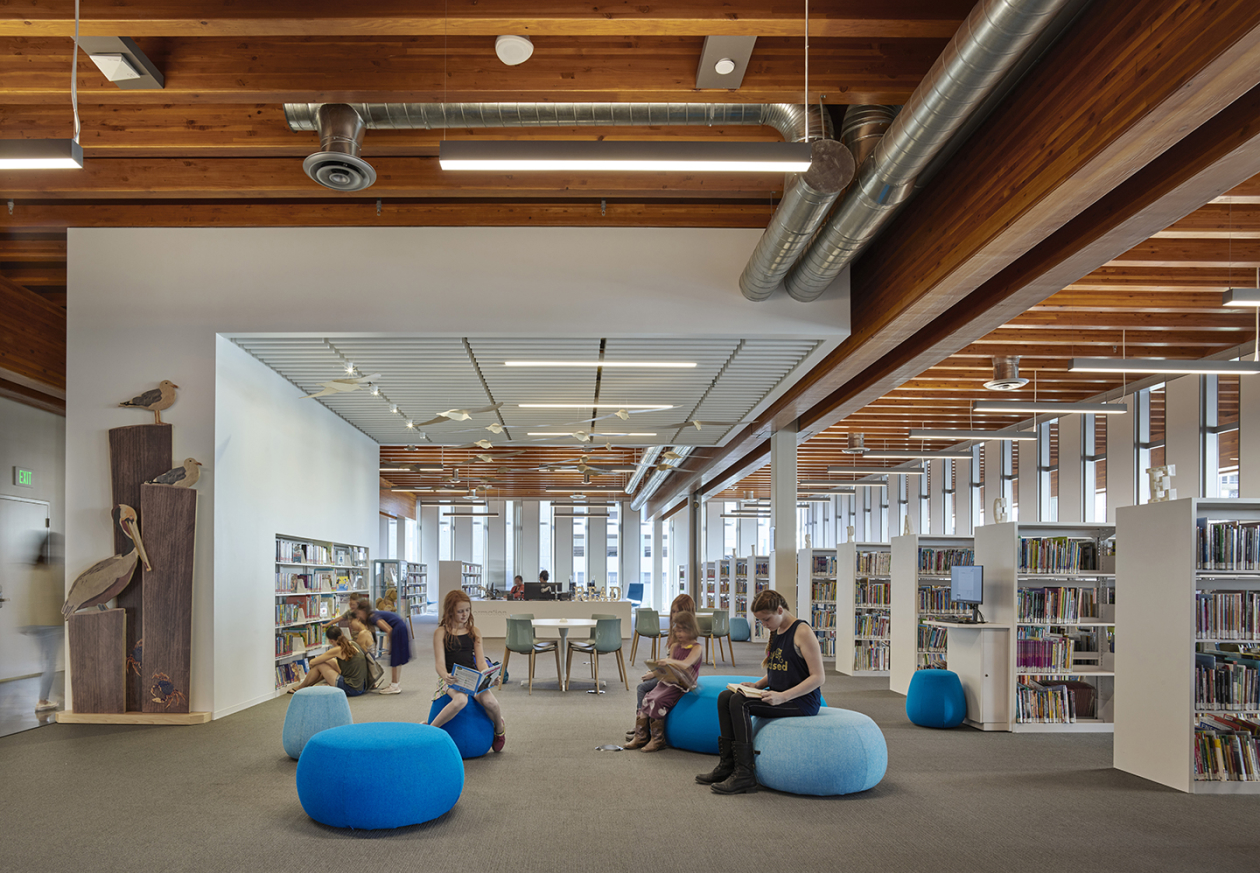 The Main Library is furnished with Arper products, including Dizzie tables, Catifa 70 lounge chairs, Catifa 46 task chairs, and Pix poufs. These furnishing pieces help create a joyful and welcoming academic environment.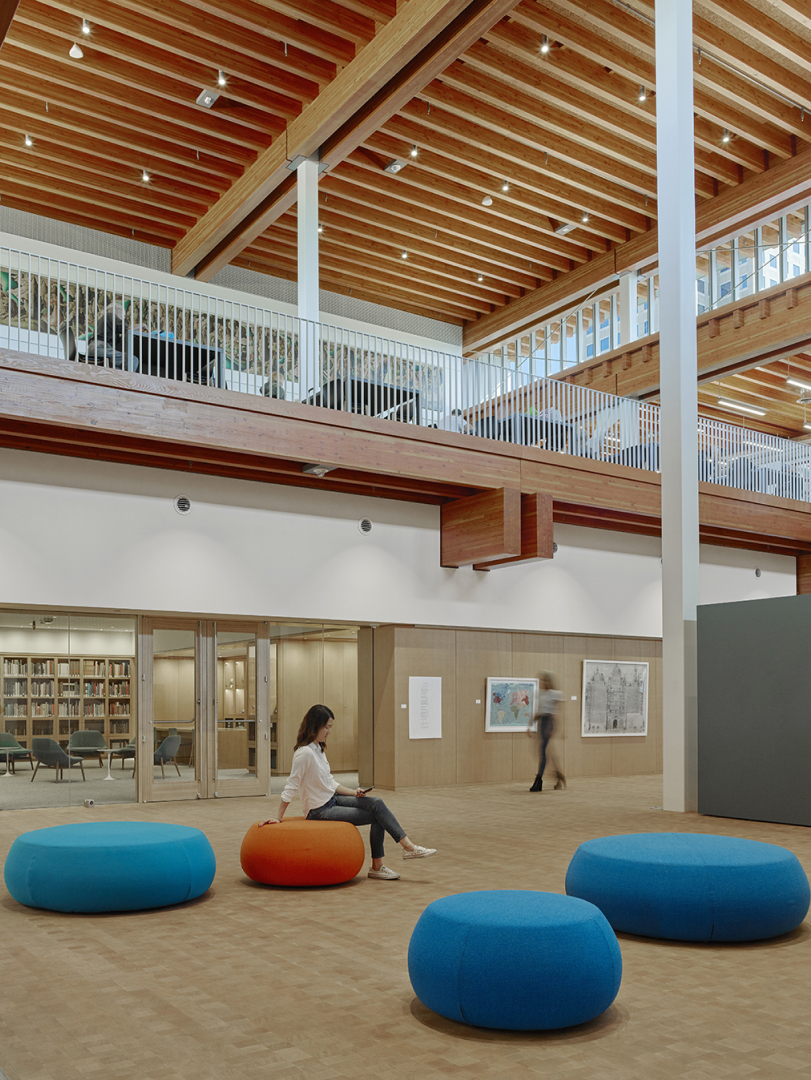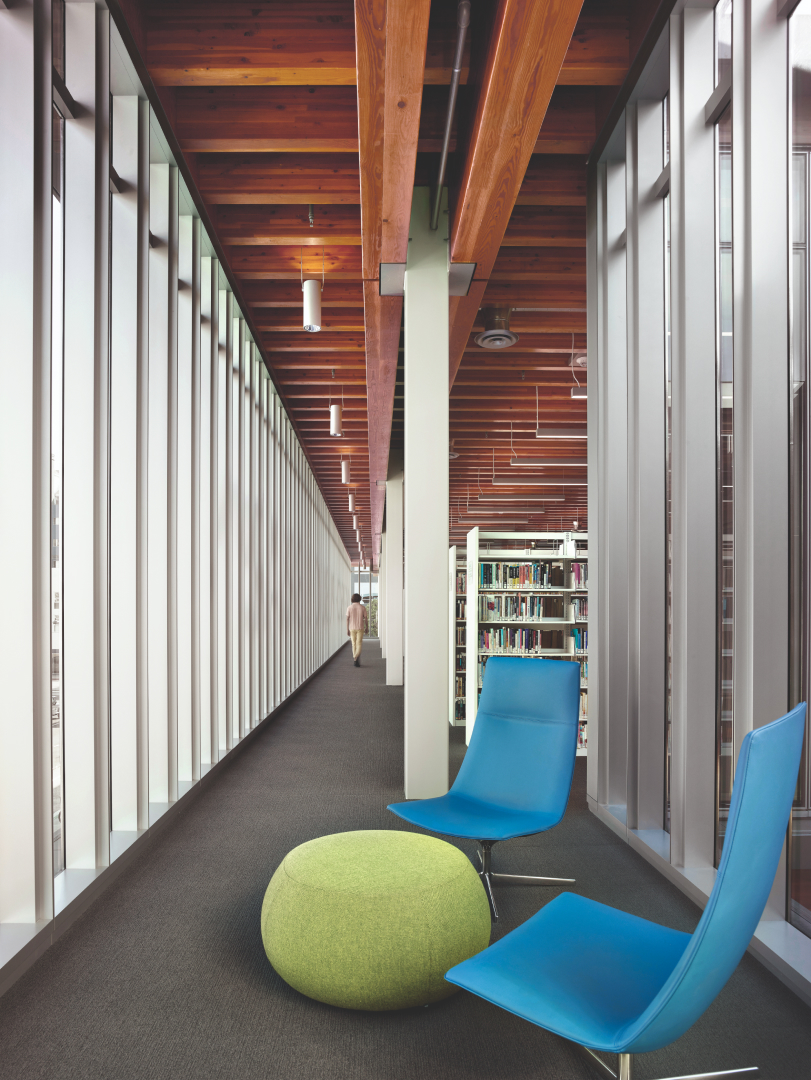 Targeting New Development LEED® Gold certification, the new Long Beach Civic Center Master Plan optimizes operations and maintenance, maximizes street parking, introduces plazas and promenades, and expands bike infrastructure to create a hierarchy and quality of place. Pedestrian improvements and passages weave the site together, creating a variety of pathways and experiences. Sustainable streetscape design seamlessly integrates the Civic Center landscape and infrastructure. The proposed sidewalk configurations, along with the scale and density of tree planting, create not only a welcoming and walkable environment, but a differentiated sense of place—one that befits the city's dynamic center for culture, recreation, education, and government.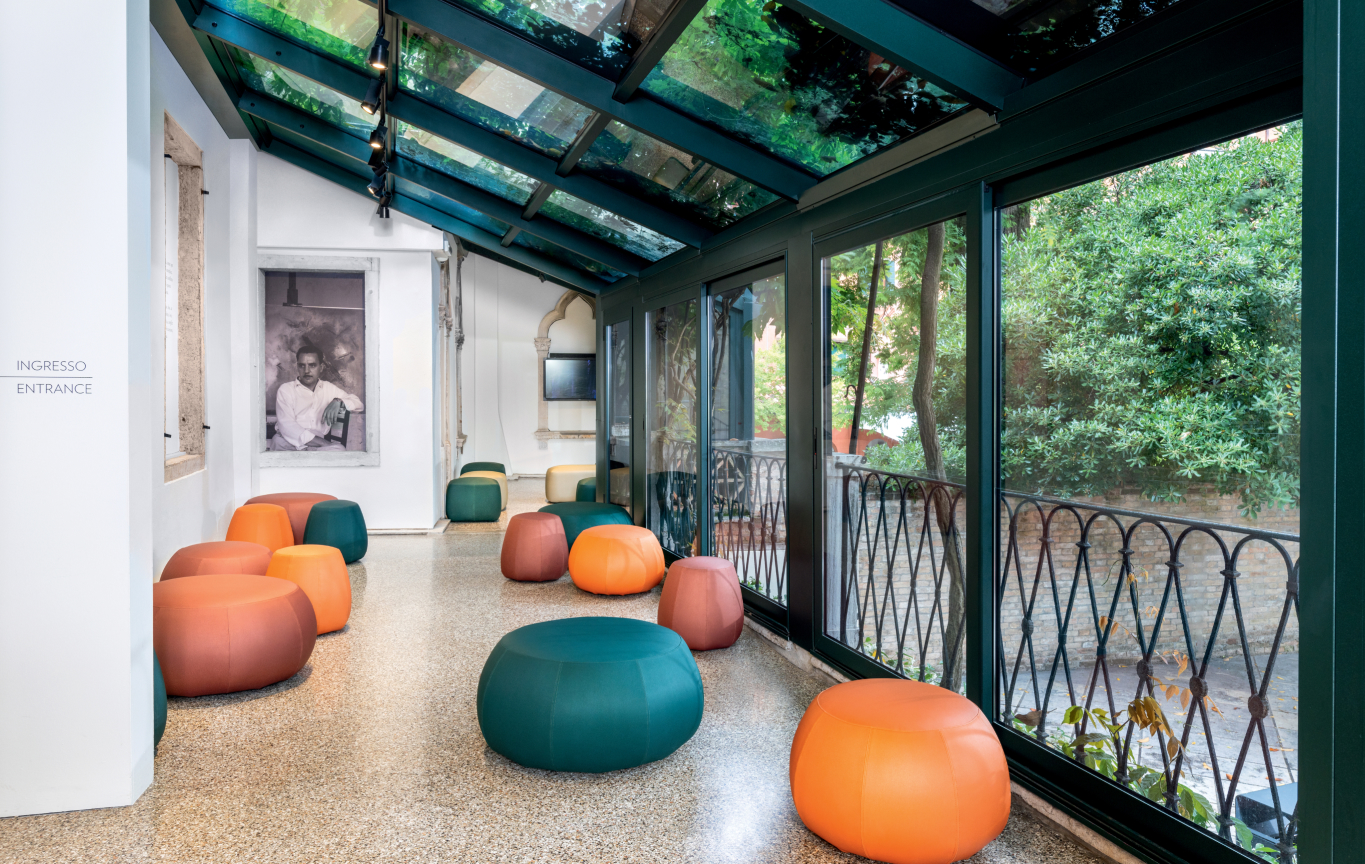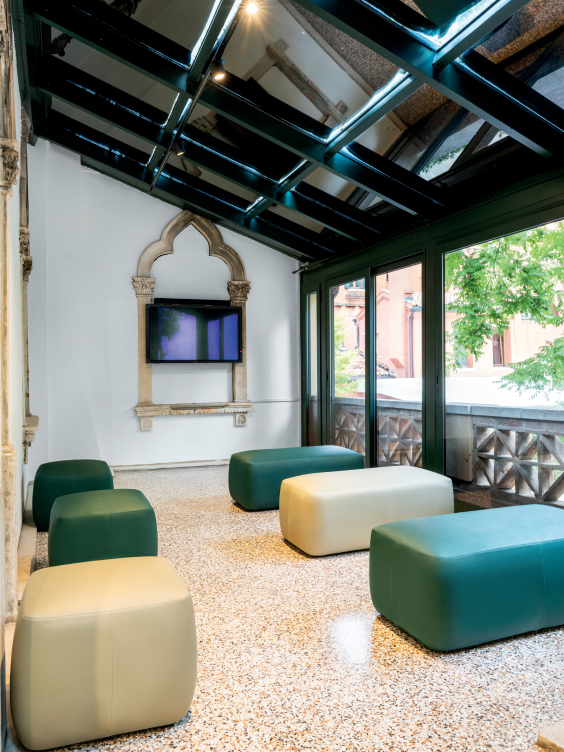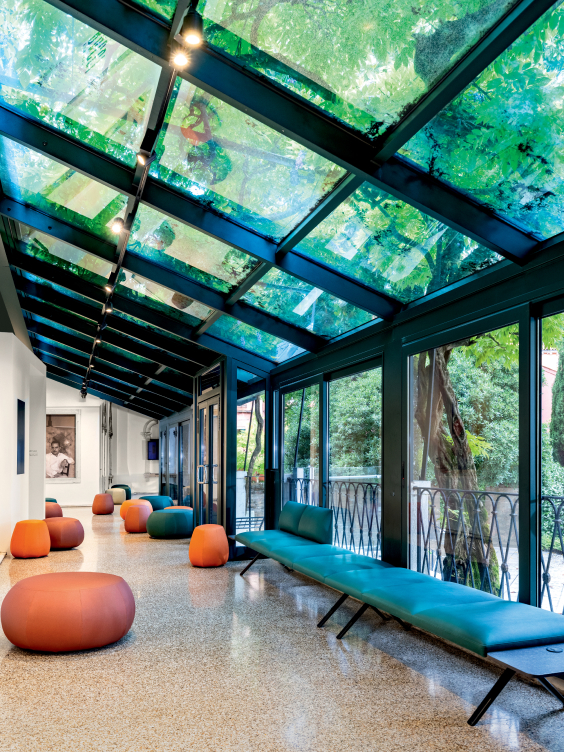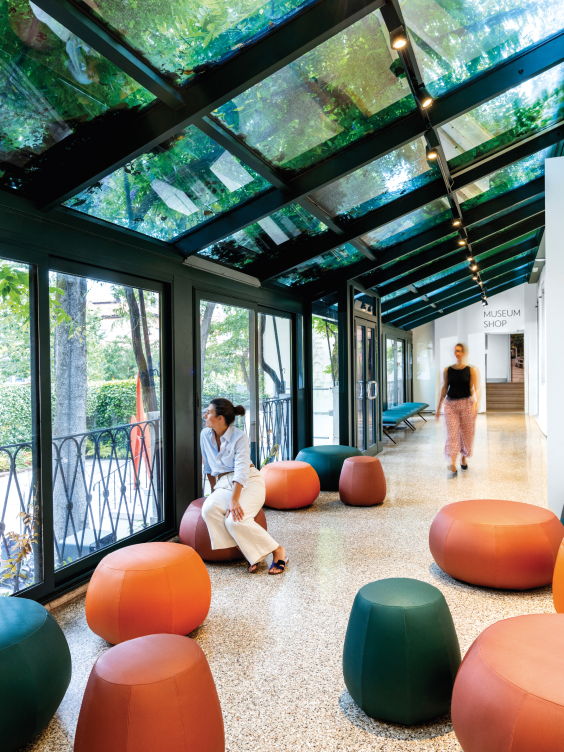 Credits
Architect: SOM
Photo: © SOM | Fotoworks/Benny Chan
Arper products: Catifa 46, Catifa 53, Catifa 70, Pix