Arper furnishes the veranda of the Peggy Guggenheim Collection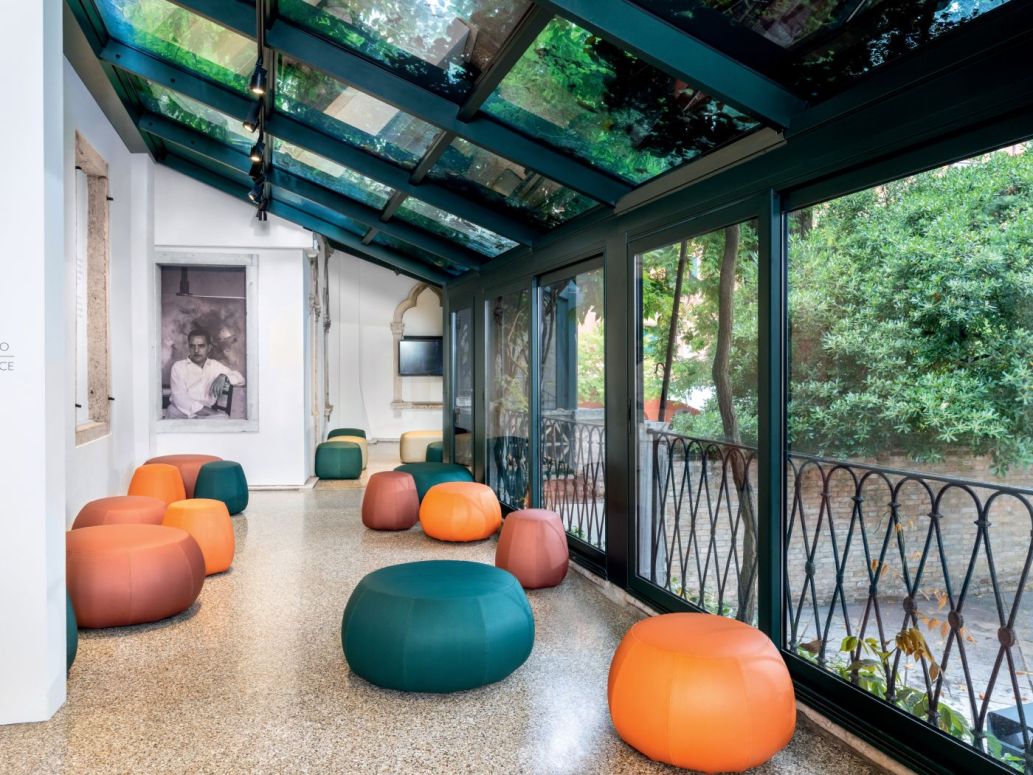 The Peggy Guggenheim Collection is one of the most important museums in Italy for European and American art of the twentieth century and is housed in the historic Palazzo Venier dei Leoni, in what was for thirty years the home of Peggy Guggenheim in Venice.
The large terrace of the Palazzo on Canal Grande and the architecture originally designed to house the library, dining room and bedrooms, are today the hallmark of this museum that includes limited exhibition spaces, with the consequent difficult positioning of seats or furnishings that would allow visitors to stop and sit during the visit. The veranda overlooks the building's internal garden and now hosts temporary exhibitions.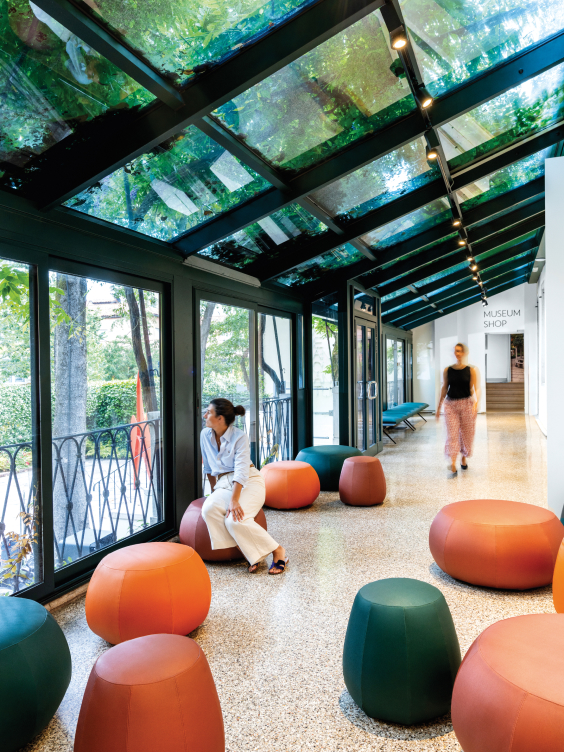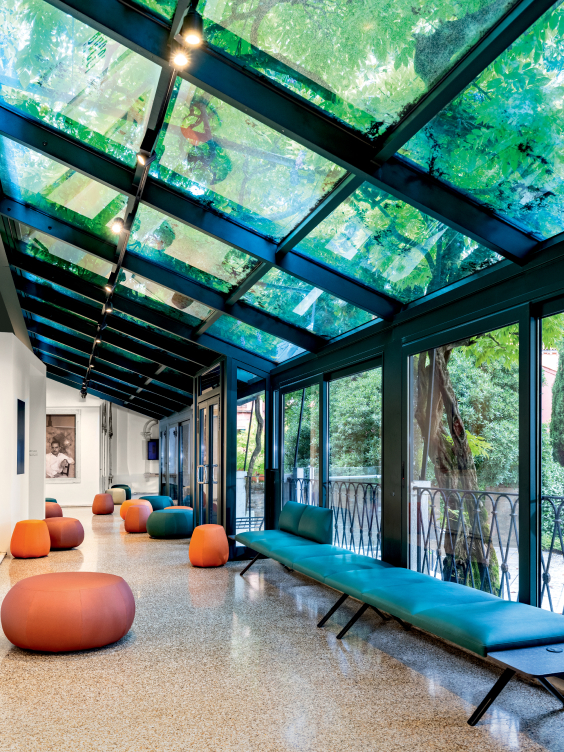 For the veranda in particular, it was necessary to select furnishings that were comfortable and characterised by a colour palette that did not constrain the installations, but emphasised the works already present in the spaces. It was also essential that they were resistant to the daily stresses, temperature changes and the particular climatic conditions of Venice, and not of lesser importance, that they made the space flexible thanks to their easy placement in other spots.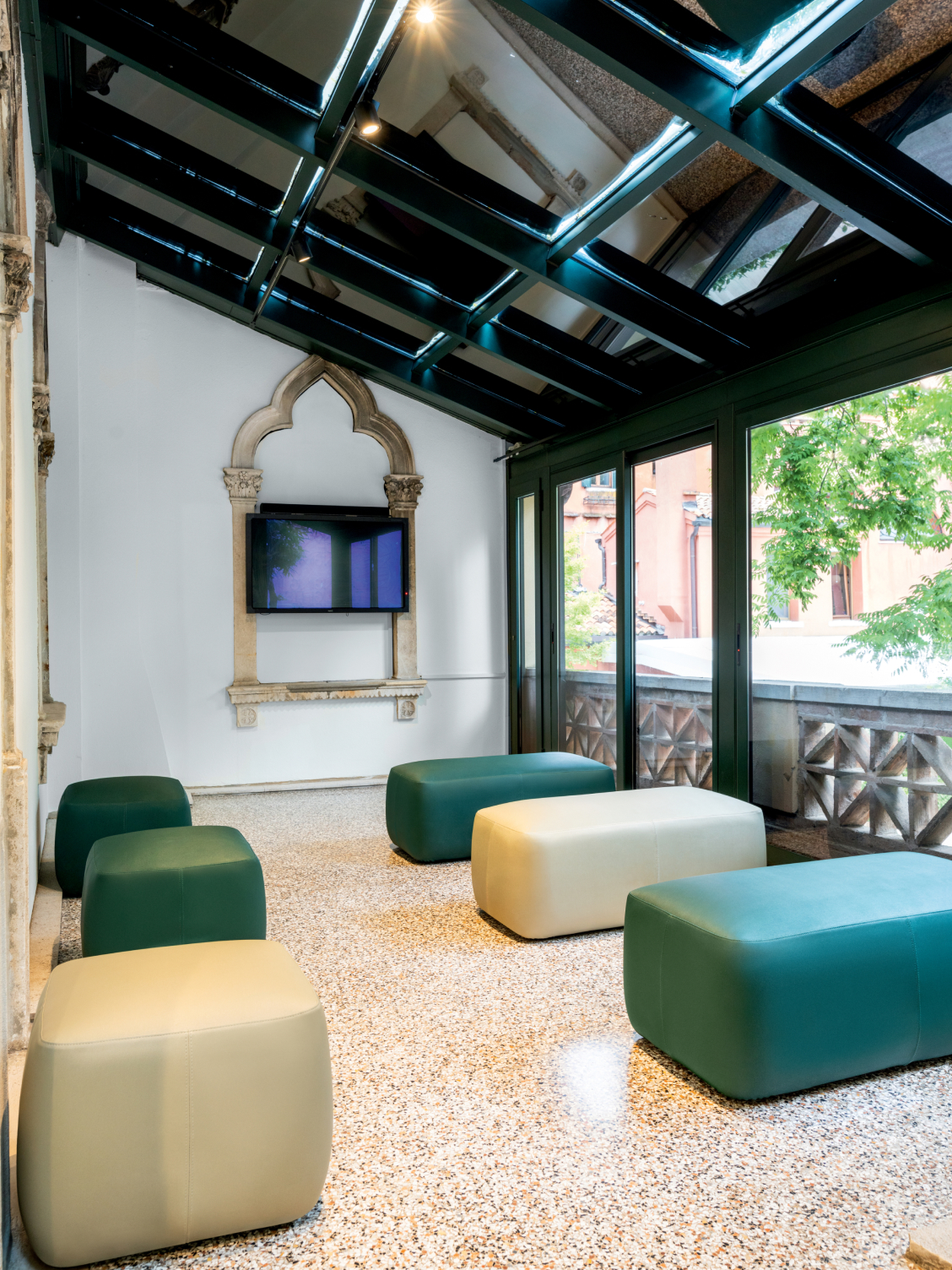 Arper, which has been supporting the Museum since 2017 with the Guggenheim Intrapresæ corporate membership programme, embraced the project by finding the ideal solution that would meet all the needs of the space: the shapes and colours of the Pix and Kiik collections, inserted in the veranda space, were therefore chosen to improve the experience of the visit and provide the public with a space of comfort, quiet and relax.


The restyling of the veranda is an important opportunity for collaboration between Arper and the Peggy Guggenheim Collection that enhances the close relationship of commitment and mutual esteem.