Technologic spaces with an eclectic personality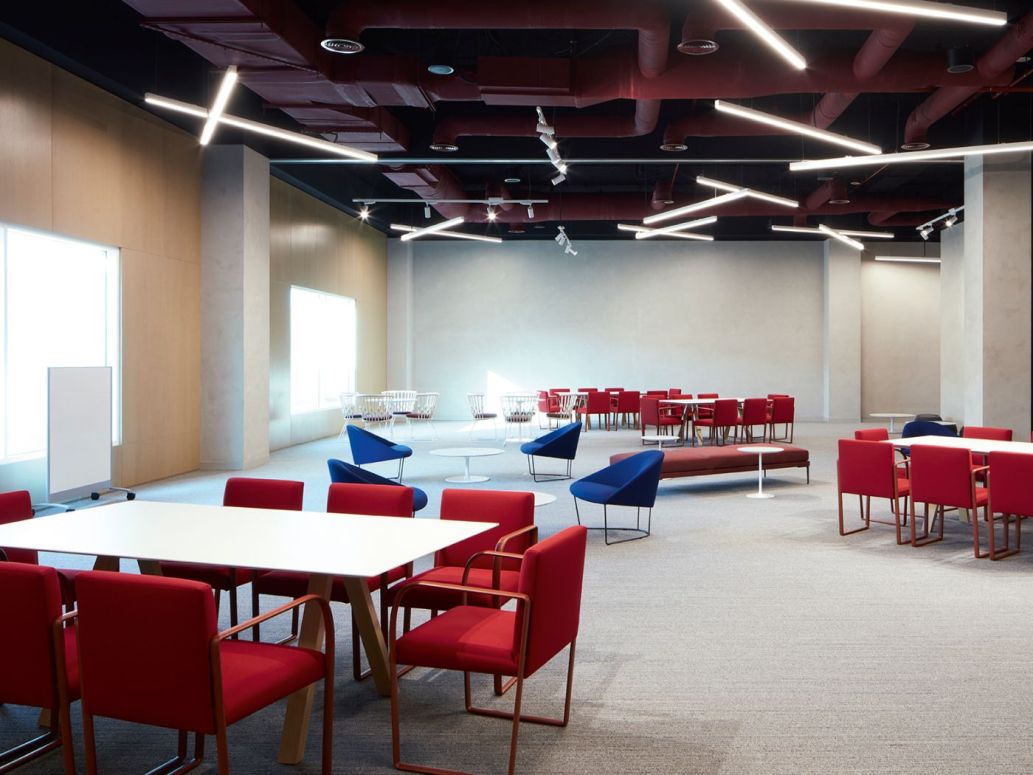 Established in 2016, the Sharjah Research, Technology and Innovation Park was founded by AUS Enterprises with the aim of developing an ecosystem to support innovation – based on an alliance between industry, government and academia –, whose activities result in high-potential start-ups.
Its headquarters, opened in 2021, covers over 25,000 square metres and consists of two imposing atriums facing two large structures that house rentable co-working spaces and the permanent offices of AUS Enterprises. The leasable spaces – designed for start-ups and incubators – include workstations, meeting and multi-purpose rooms, exhibition spaces, an auditorium, a gym and a crèche.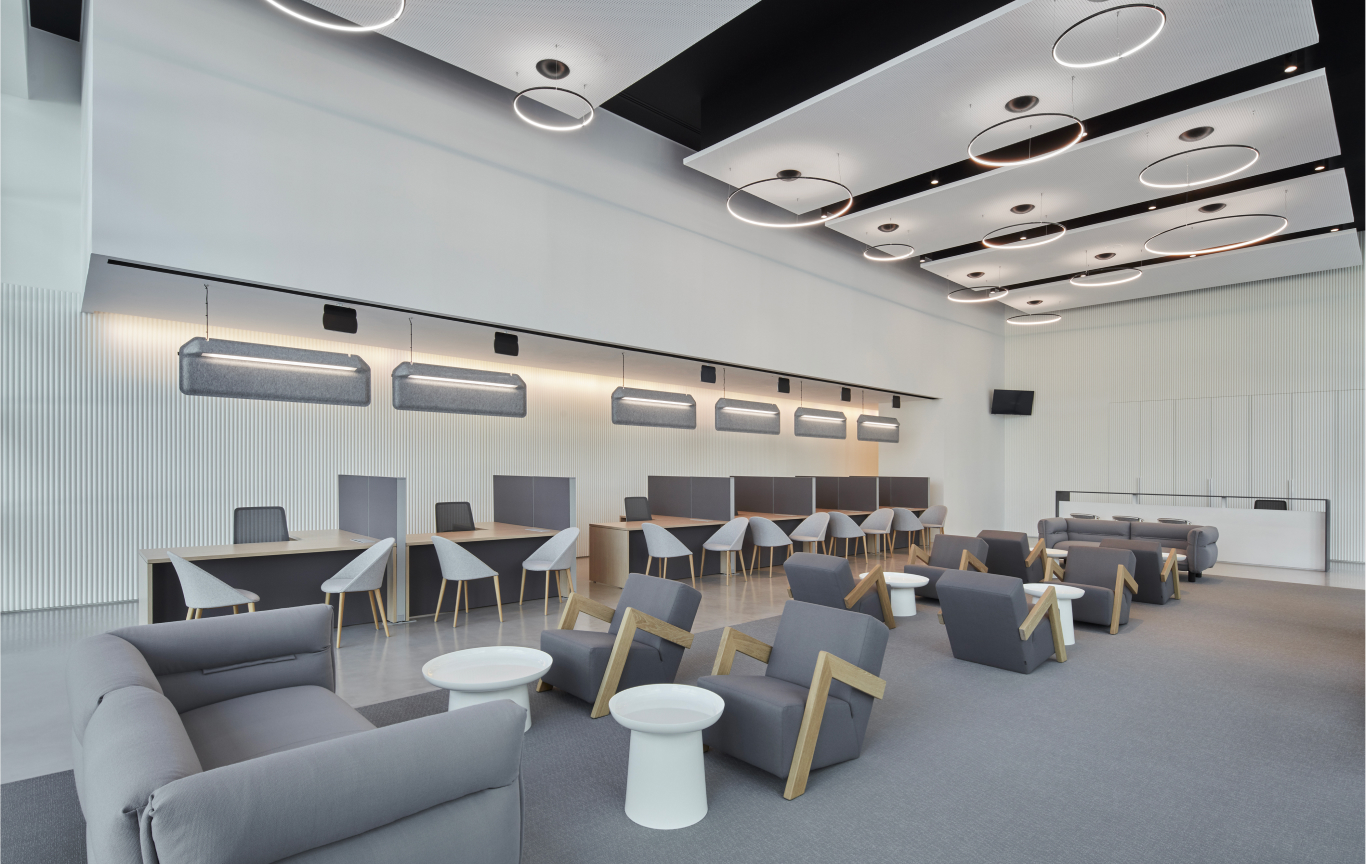 A majestic dome tops each of the two atriums in which the architecture develops. 18 metres long and internally lined with metal grids arranged on different levels, it creates an illusion of movement to those passing through the space. Each atrium also grandly interprets a theme connected with nature and its forms, featuring a distinctly biophilic sensibility that offers a positive and relaxing experience.
The cloud atrium is flanked by two gigantic structures weighing almost a tonne, suspended at a height of 30 metres. Made of stretch fabric with parametric modelling, their abstract shape is inspired by clouds on the one hand, and on the other by the flowing lines of the Falaj, an irrigation system used in Sharjah 5000 years ago that enabled communities at the time to cultivate – and therefore survive – in the desert.
In general, the geometry of this irrigation system has influenced the interior of the entire building, so much so that it is evoked by multiple elements.
Even in the green atrium, which houses lawns and living plants, the layout of the central wooden island is inspired by the Falaj system. As are the 54,000 metres of wire mesh facing the atrium itself, marking each floor housed by the structure: their organically shaped profile once again evokes the ancient water system.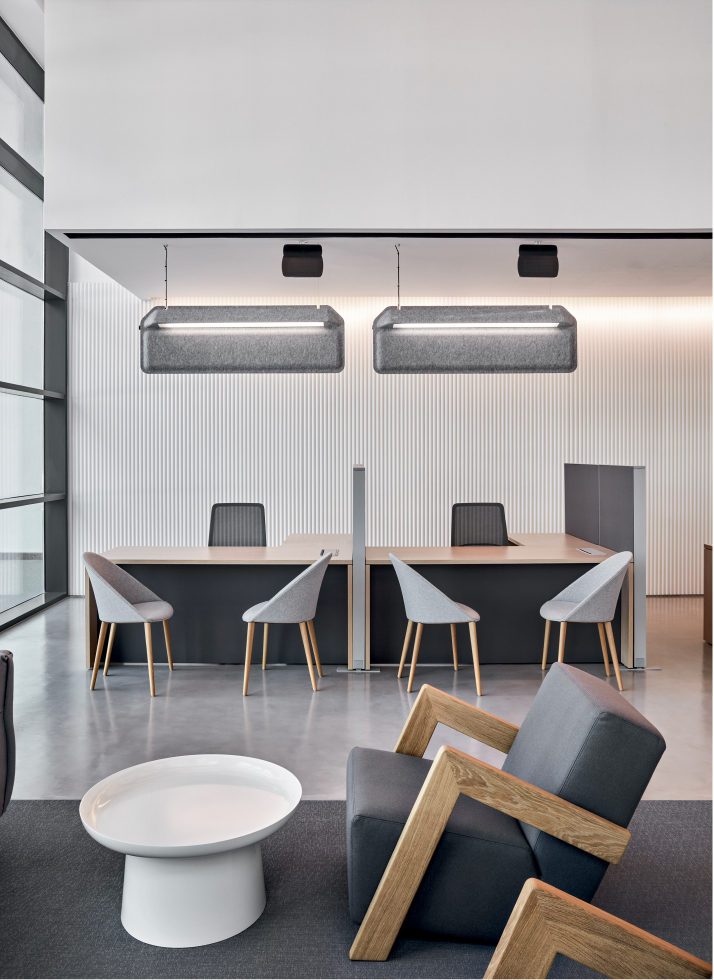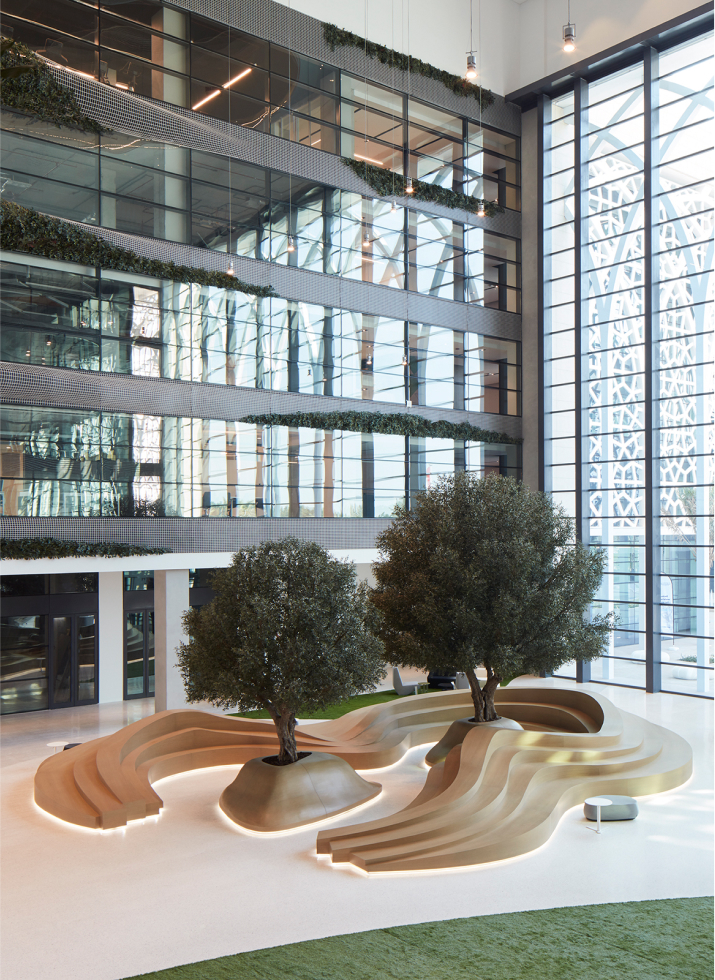 In their interior design choices, the designers worked with several furniture companies to create a space with an eclectic and iridescent personality, depending on the purpose of each area, while still retaining the soft, organic contours that inspire the overall design.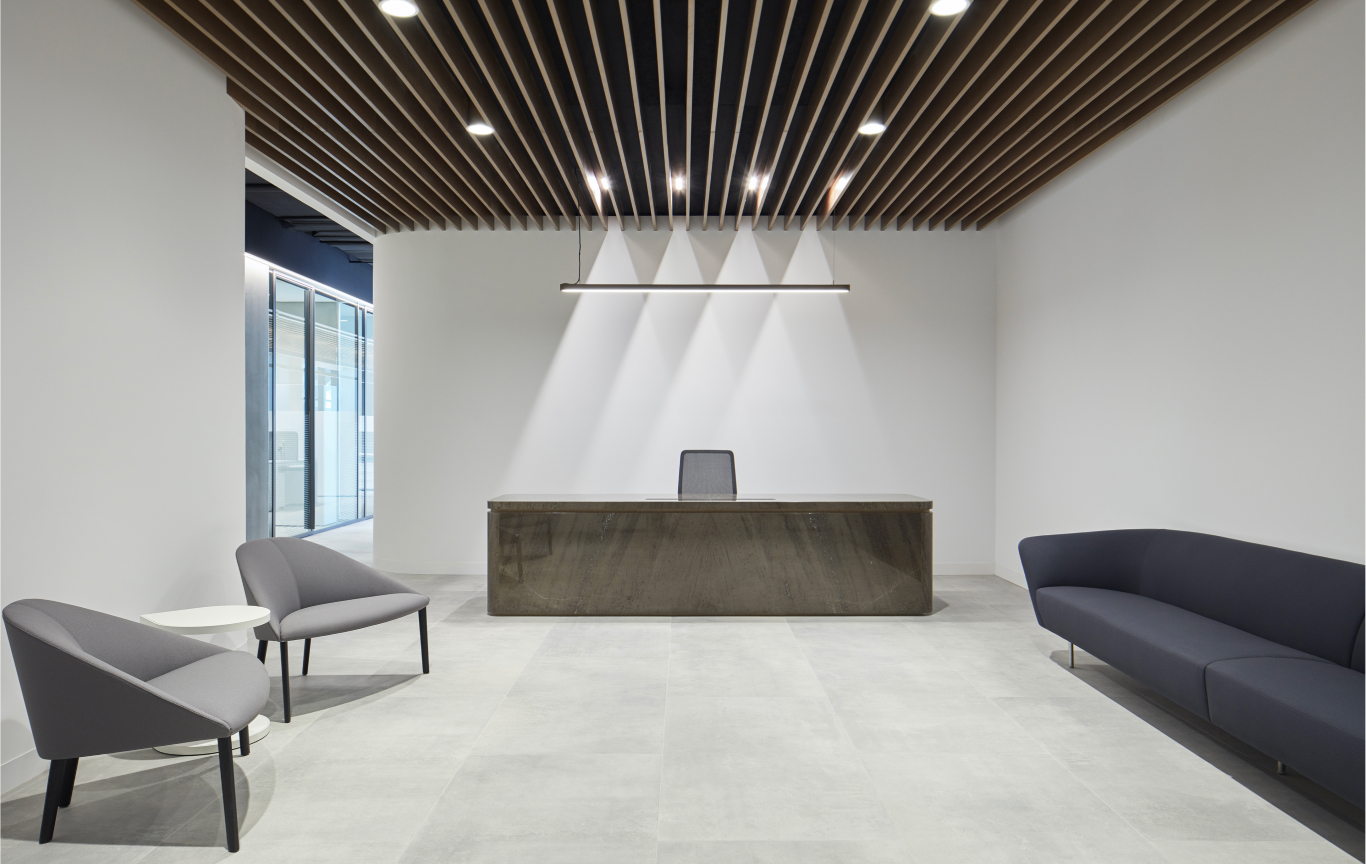 The co-working areas are inspired by a more casual style: large open spaces with neutral tones that alternate workstations divided by sound-absorbing walls with more informal lounge areas. Terrazzo floors, warm-coloured wooden surfaces or polished concrete are used to cover these areas. In the workstations, the comfort of Arper's Duna 02 in its more neutral tones was often chosen, used in multiples to accommodate more guests.
In these areas with a more informal personality, meeting rooms are also conceived as large common areas, populated by working groups of various sizes. In these places for lively conversations, even the furniture is decorated with bright, contrasting colours. In particular, the bold red of Arper's Arcos armchairs marks the perimeter of the long work tables, while the Cila chairs denote the central lounge area for guests with an electric blue accent.
The offices of the AUS Enterprises headquarters, on the other hand, create a bridge to the robustness of the corporate world, featuring an elegant, mature and sophisticated design that alternates between spacious and exclusive offices and more formal, intimate meeting rooms. Sophisticated cladding, laminated glass partitions, and wood panelling with bronze accents belong to the language used in these areas. This is why the seating choice often fell on Arper's Catifa Sensit with a medium or high back, as is required of a true executive chair.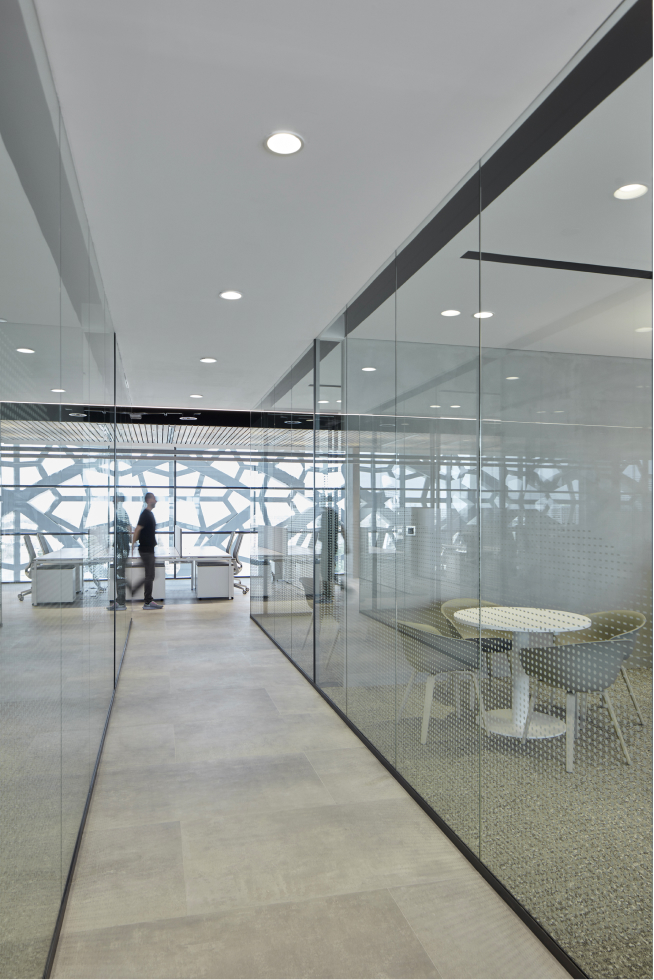 Finally, the atria: in this project they are not merely transit areas with a highly symbolic value, but have become true multi-purpose spaces, alternating between shared work and relaxation areas, islands equipped with long tables for gathering and corners furnished with upholstered seats for more informal moments. It is in these areas, partly thanks to the colour and softness of Arper's Pix ottomans, that this centre shows its more casual side.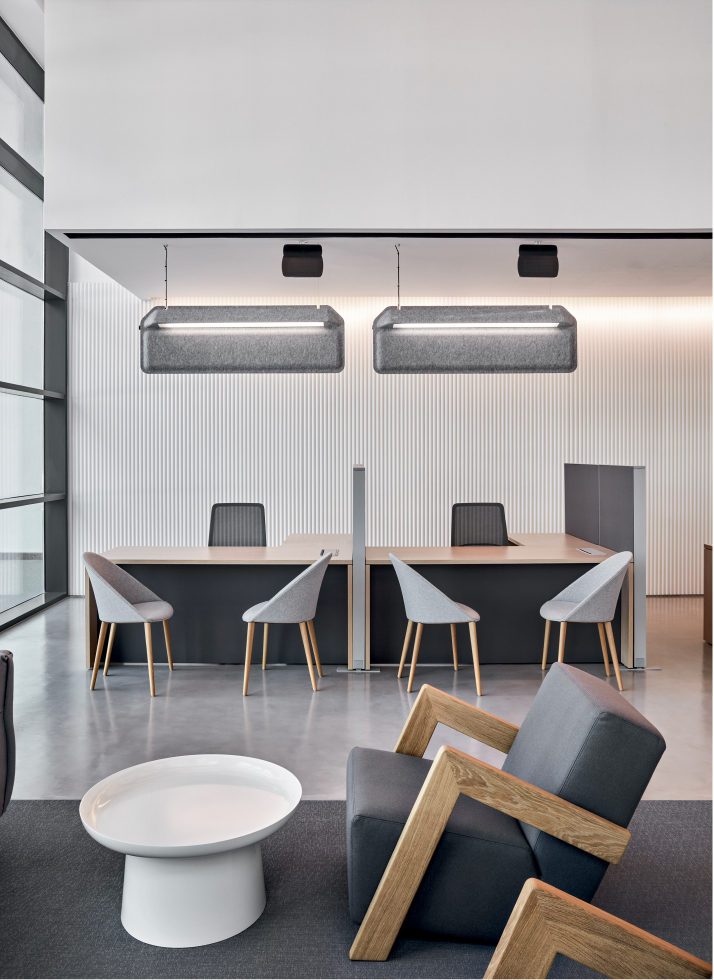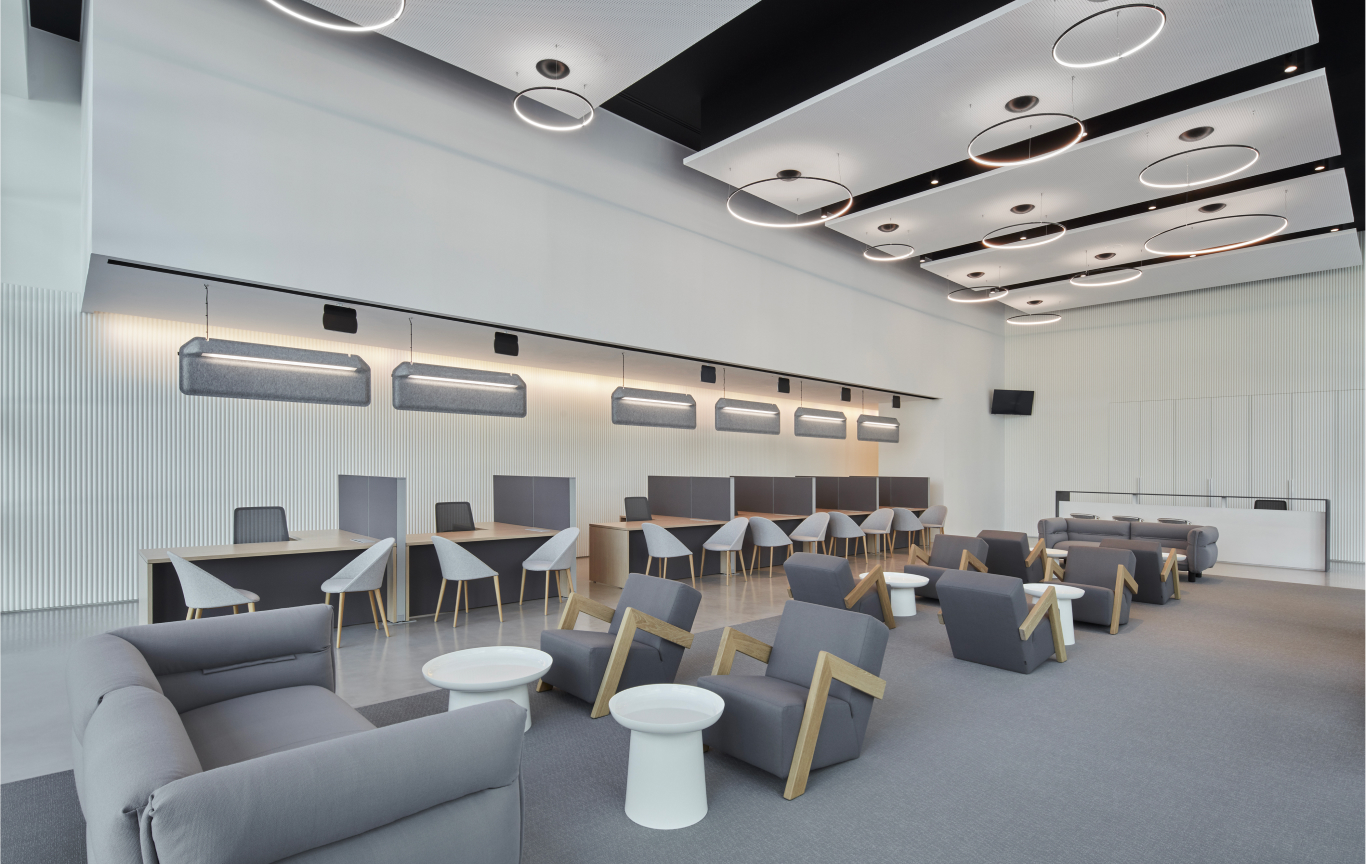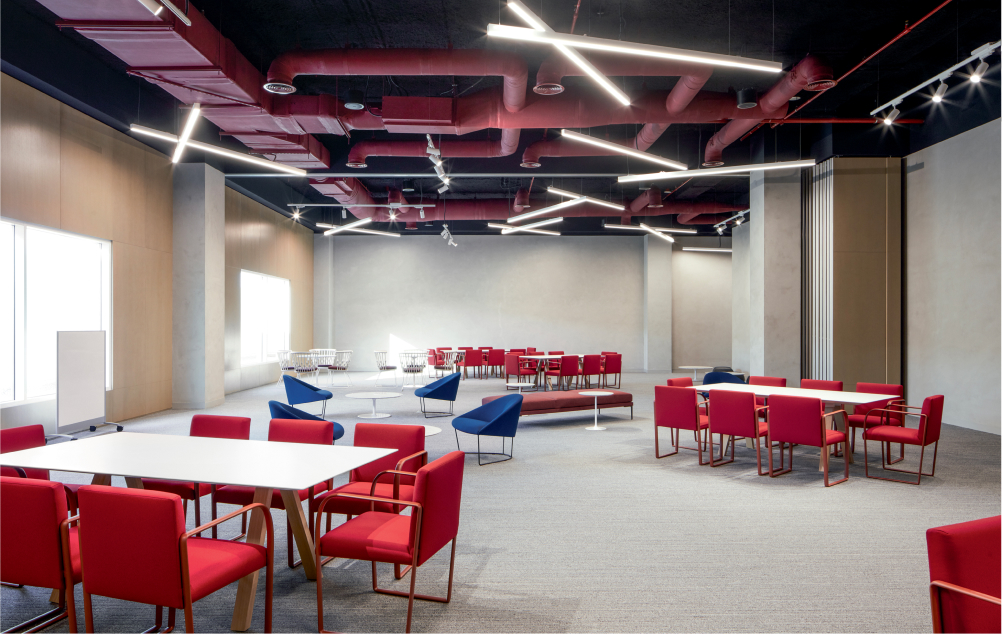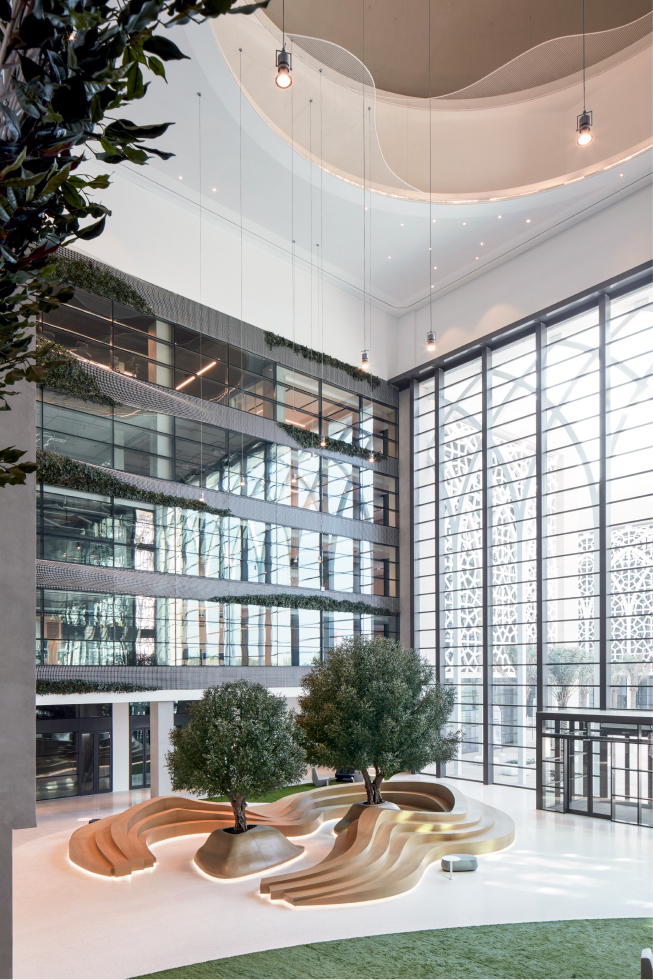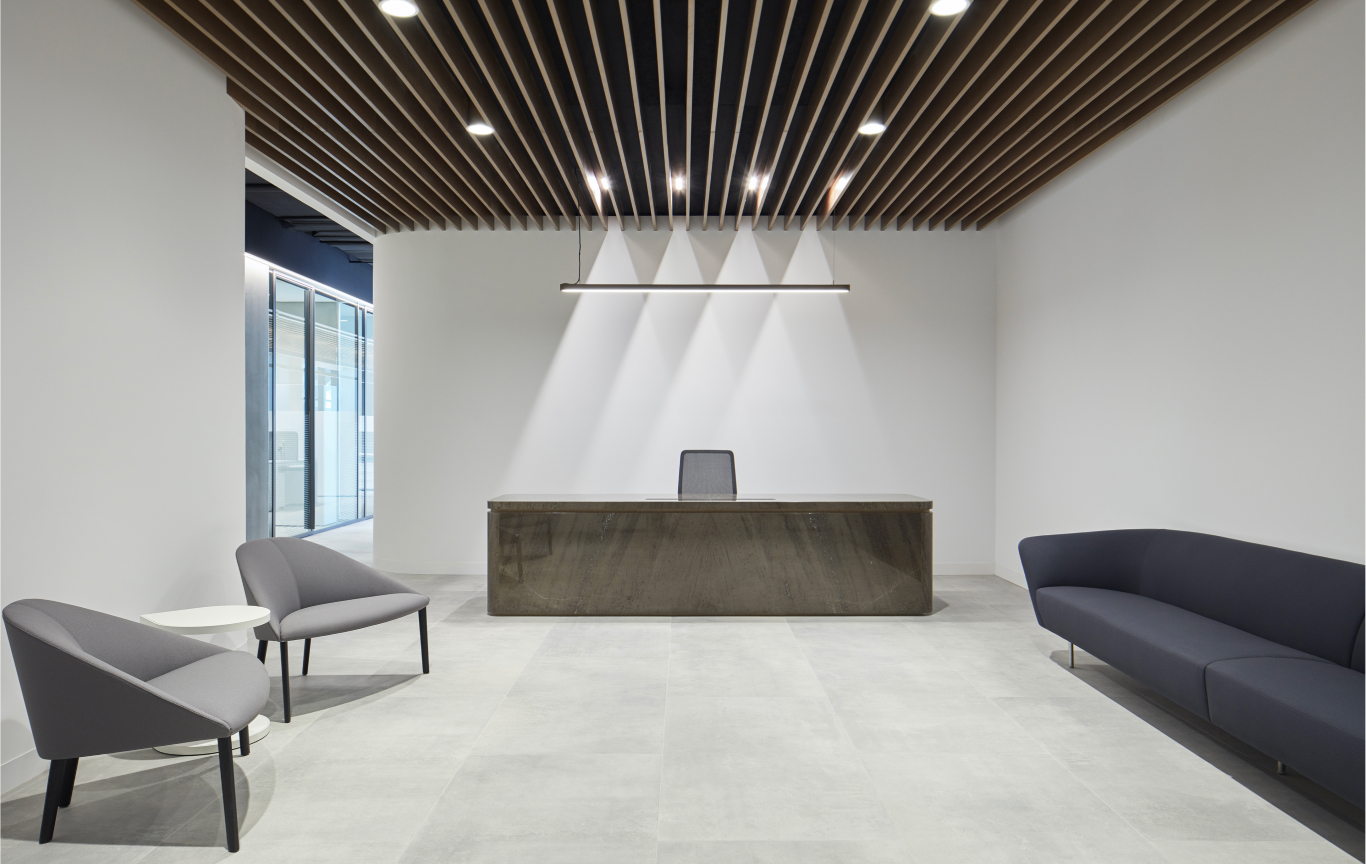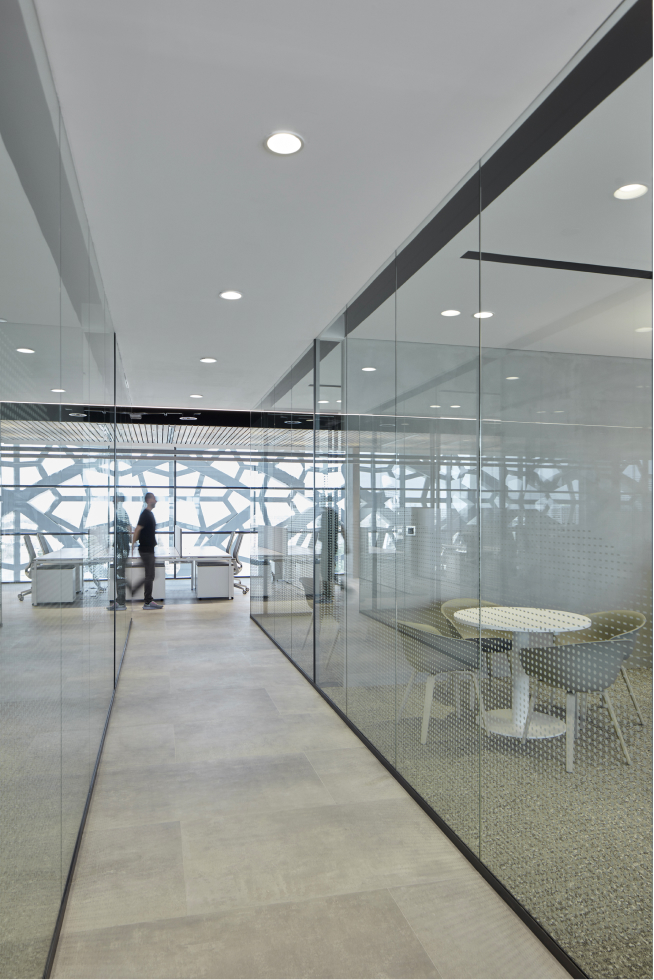 Credits
Architect: ROAR
Photo: The Oculis Project
Arper products: Arcos, Catifa Sensit, Cila, Colina, Dizzie, Duna 02, Pix, Steeve