The Project of Living, the designers' voice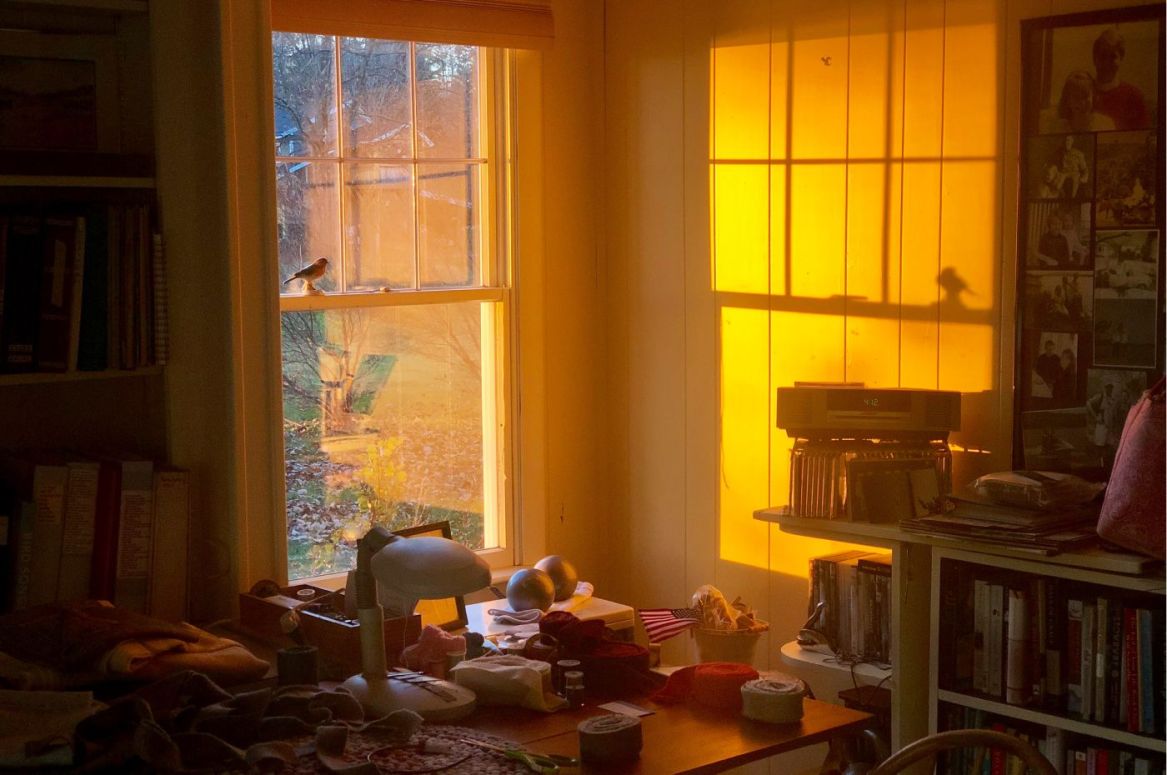 The boundaries between private life and work are getting blurry. "Living" covers all the activities that unfold in a fluid way during the course of the day. Everything is shaded, anything is possible. So how do we want to live? Without barriers, in a more flexible way, and with more inspiration. With this premise, Arper presents "The Project of Living," an invitation for people to think, and a theme of study for its designers. To create new spaces, exploring changes in progress. How? Through furnishings with more harmonious forms, more dynamic colors, versatile systems capable of evolving and growing together with us. Through innovative perspectives and ideas that can give form to what's to come. And design that encourages a more aware, sustainable life on our planet. These are the ambitious foundations for the products of the 2022 collection.
Shaal by Doshi Levien: a soft embrace in a wide range of contexts
A sofa for various configurations, combining the boldness and precision of the clean lines of the back with the softness we expect from a sofa. "It is a project that works equally well in an office, a home or a hotel," Doshi Levien explain, "embodying the way we live in the spaces of everyday reality: the various zones of everyday life are becoming more and more similar to one another. The combination of materials is the key that makes this sofa adaptable in different settings." It is possible to play with coverings in fabric or leather, and with a personal combination of colors and materials. A soft, enveloping embrace, in which to work, converse or relax.
[Also read "Bold and Precise"]
Onemm by Peter Kunz: the sustainable lightness of flexibility
Minimalism and pure forms form the basis of the work of Peter Kunz, who sets out to make objects that will not become obsolete. The Onemm table is the essence of reduction, with the compact character that stems from "a complex process, because it implies an understanding of the foundations of form, the elimination of excess, reduction to the essence. Onemm is dematerialization: it is made with a minimum quantity of material, recyclable steel that can be dismantled and reassembled for easy transport. It is the response to an everyday life that requires flexibility: it can be used as an office desk or a dining table. It is furniture of the future because it expresses much more than an object that fulfills a mere everyday function."
[Also read "Lightweight Strenght"]
Ghia by Altherr Désile Park: hybrid function with an accent on materials
A series of low tables that can be combined with each other, establishing a dialogue with all the Arper collections, and more. The tables are made with a combination of organic and geometric forms, driven by an industrial language. Ghia is a system of functional islands that plays not only with proportions, but also with the free composition of the materials, from oak to terrazzo. "Their imperfect balance," Désile explains, "corresponds to what we expect from spaces today: they should bring a sense of wellbeing and relaxation, warmth and materiality, without neglecting the aspect of sustainability." Altherr continues: "The Project of Living means addressing how we want to live in private, working or transitional spaces. More broadly, it is a reflection of how we want to live in the world: with respect and awareness, even managing to repair the damages we have caused to our planet. This is precisely the deeper meaning of the theme, which we ought to pursue."
[Also read "Organic Geometry"]
Oell by Jean-Marie Massaud:a passkey to facilitate life
A collection of tables to juxtapose with the widest variety of different furnishings, adding a functional surface. Oell is composed of three pieces that can be disassembled and recycled, without composite materials and assembled without glues. "Oell comes from a holistic approach to design," Massaud specifies, "which seeks the essential, simplicity and durability, in a perspective of elegance. The tables have a form that adapts to all situations, from work to hospitality. It is flexible, fluid, adaptable, discreet and practical. In line with today's increasingly fluid way of life, between privacy and work, in a context of interaction with others."
[Also read "Elegant Utility"]
Juno 02 by Studio Irvine: sustainability and flexible use
A reinterpretation of the chair of the same name from 2009, Juno 02 has been reformulated using a plastic that contains 70% post-industrial material. With a new range of colors, softer and more natural than the original collection, Juno 02 is a timeless seating creation. "The durability factor is essential," says Marialaura Rossiello of Studio Irvine. "In spaces that no longer have boundaries – home, office, waiting areas – in a seamless continuum, Juno is able to exist in a fluid situation, because it is a chair that doesn't shout, but simply whispers."